Posts tagged
Demi Lovato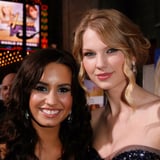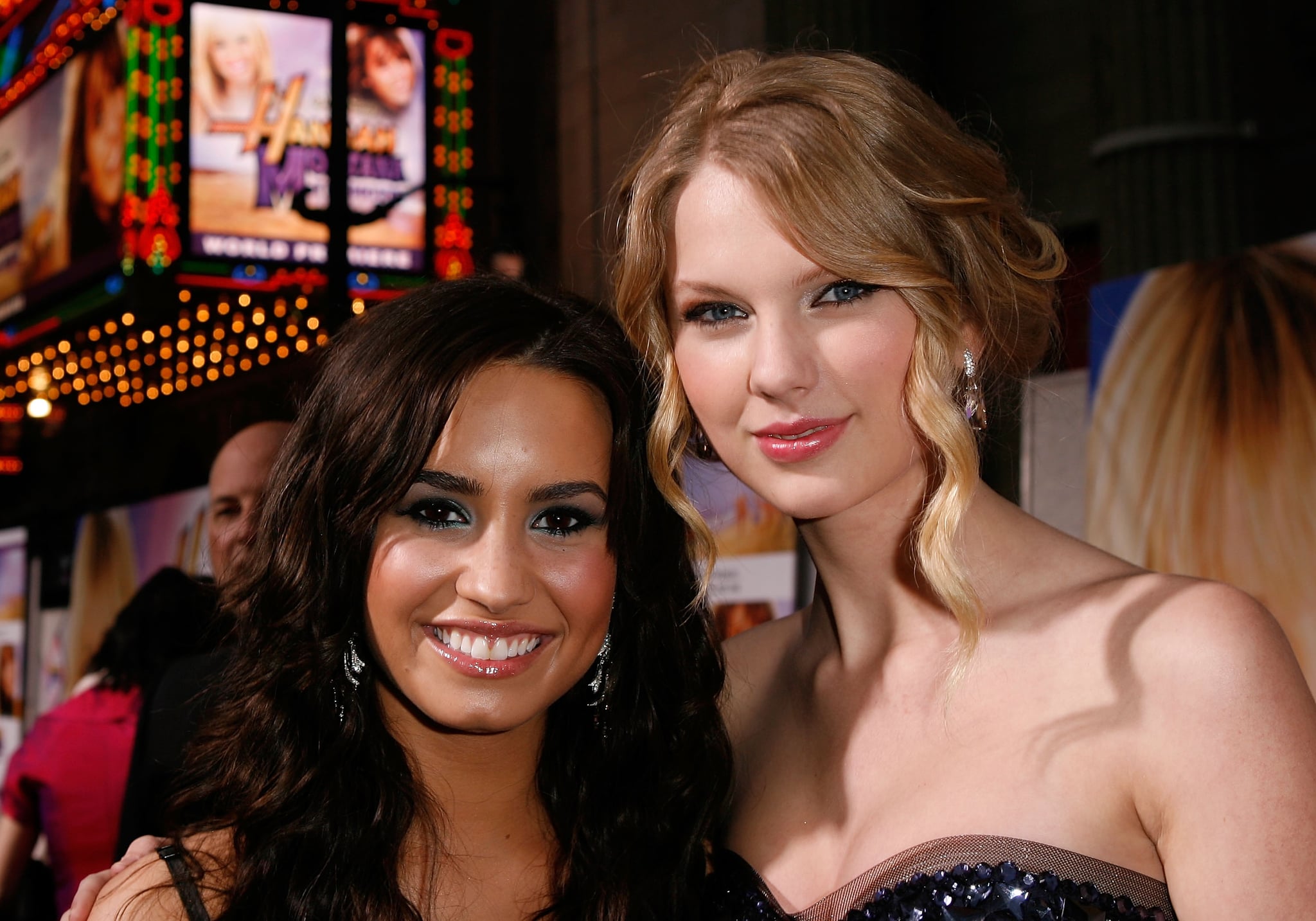 Demi Lovato and Taylor Swift have both been in the spotlight for a long time and at one point ran in the same group of friends, so it only makes sense that they would eventually develop a friendship. Right? If only it was that easy. The answer to that is simply complicated (see what we did there?). The emotional roller coaster these two have taken the world on gives Six Flags's Kingda Ka a run for its money.
The duo seemed close when they walked the red carpet for the premiere of Miley Cyrus's Hannah Montana: The Movie in 2009. Things took a turn when Demi was signing autographs in 2010 and a fan asked her, "How's Selena?" She responded with, "Ask Taylor." The "Sorry Not Sorry" singer also went on to date Taylor's ex Joe Jonas for about a month.
The same year, Demi entered rehab and revealed to Access Hollywood that the "Look What You Made Me Do" singer had reached out to her. "Taylor Swift sent me an email saying, 'Hey, I don't know if you have a phone right now, but are you OK?'" She didn't elaborate on what her response was.
Fast forward to 2013 when Selena posted a photo of her FaceTiming with Demi while being with Taylor. The trio couldn't look happier. Selena and Demi stopped being friends around the same time, but Demi and Taylor looked like they were still cool at the 2014 MTV Video Music Awards.
Then came the now infamous Swift Squad in 2015, and Demi wasn't in it. In early 2016, Demi threw a very public jab at Taylor via Twitter when it came to light that the 27-year-old had donated $250,000 to help Kesha with her legal fees after she lost the case against Dr. Luke. Demi didn't agree with the fact that Taylor didn't make a statement defending the "Praying" singer.

I'm also ready for self-proclaimed feminists to start speaking out or taking action for women's rights.

- Demi Lovato (@ddlovato) February 21, 2016
Take something to Capitol Hill or actually speak out about something and then I'll be impressed.

- Demi Lovato (@ddlovato) February 22, 2016
After the Swifties came after her, Demi went on Instagram to clear up her comments and take the focus off of her. She also went on to comment back to a fan on Instagram: "I didn't shade Taylor. If you take it that way fine. I'm just tired of seeing women use 'women empowerment' and 'feminism' to further brands without actually being the ones that have the uncomfortable conversations. I get shade and I don't give a f*ck because someone has to be the one to take it. At least I'm getting my hands dirty."
In a Refinery 29 interview, Demi made it very clear that she and Taylor aren't friends. "Listen, there's nothing positive that comes from pitting women against each other," she acknowledged before noting, "There are women that I don't get along with, and that's fine." There you have it, folks: these two just don't seem to be on the road to becoming friends any time soon, and that's OK.
Demi Lovato has a very important message to send to young fans.
Or to anyone, really.
The singer is in the news these days because she just came out with an especially personal documentary on YouTube.
It's titled "Simply Complicated" and it delves into nearly every aspect of the artist's life, from her past drug use to her most famous relationship to her struggle with bulimia.
This has been well-documented, of course.
Lovato has never been shy about her substance abuse issues or her eating disorder.
Along those lines, Demi just shared a pair of pretty amazing, contrasting photos on Instagram.
On the left is what Lovato looked like back before she received professional help... on the right is what she looks like now.
"Recovery is Possible," she wrote as a caption.
Wow, right?
In the aforementioned documentary, Lovato opens way up about her battle with her eating disorder, explaining how her June 2016 split from boyfriend of six years Wilmer Valderrama caused her to fall back into past struggles.
"When I was in a relationship with Wilmer, I went three years without purging and when we broke up that's one of the first things I did," she confesses, expounding as follows:
"The less I have to think about food, the easier it is to go about having a normal life and I don't want to let anybody down, so when I do have moments when I slip up, I feel very ashamed.
"What started the relapse was missing Wilmer. And when I feel lonely my heart feels hungry and I end up binging."
It doesn't get much more candid than that, does it?
Lovato also talks about how her battle with food started at a young age.
"I would bake cookies for my family and I would eat all of them and nobody would have any to eat. That was my first memory of food being that medicine for me," she said.
"Food is still the biggest challenge in my life and it controls...
"I don't want to give it the power to say it controls my every thought, but it's something that I'm constantly thinking about."
It's a never-ending, all-consuming issue, Demi explains:
"Body image, what I'm going to eat next, what I wish I could be eating, what I wish I didn't eat. It's just constant.
"Like I get envious toward people that don't struggle with an eating disorder just because I feel like my life would be so much easier."
How does Lovato keep it under control?
What does she do to remain as healthy as possible?
"The gym really helps and I know that I would be in a very dark place without it.
"Anytime I'm able to take my mind off of any of my addictions, it's very beneficial to me. Working out is a form of meditation for me because I'm not focused on anything in my head.
"It can transport you to a totally different place."
We salute Demi Lovato for not only overcoming her personal demons... but for opening up in such a way that she can hopefully help others overcome theirs, as well.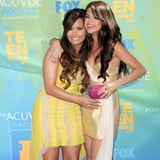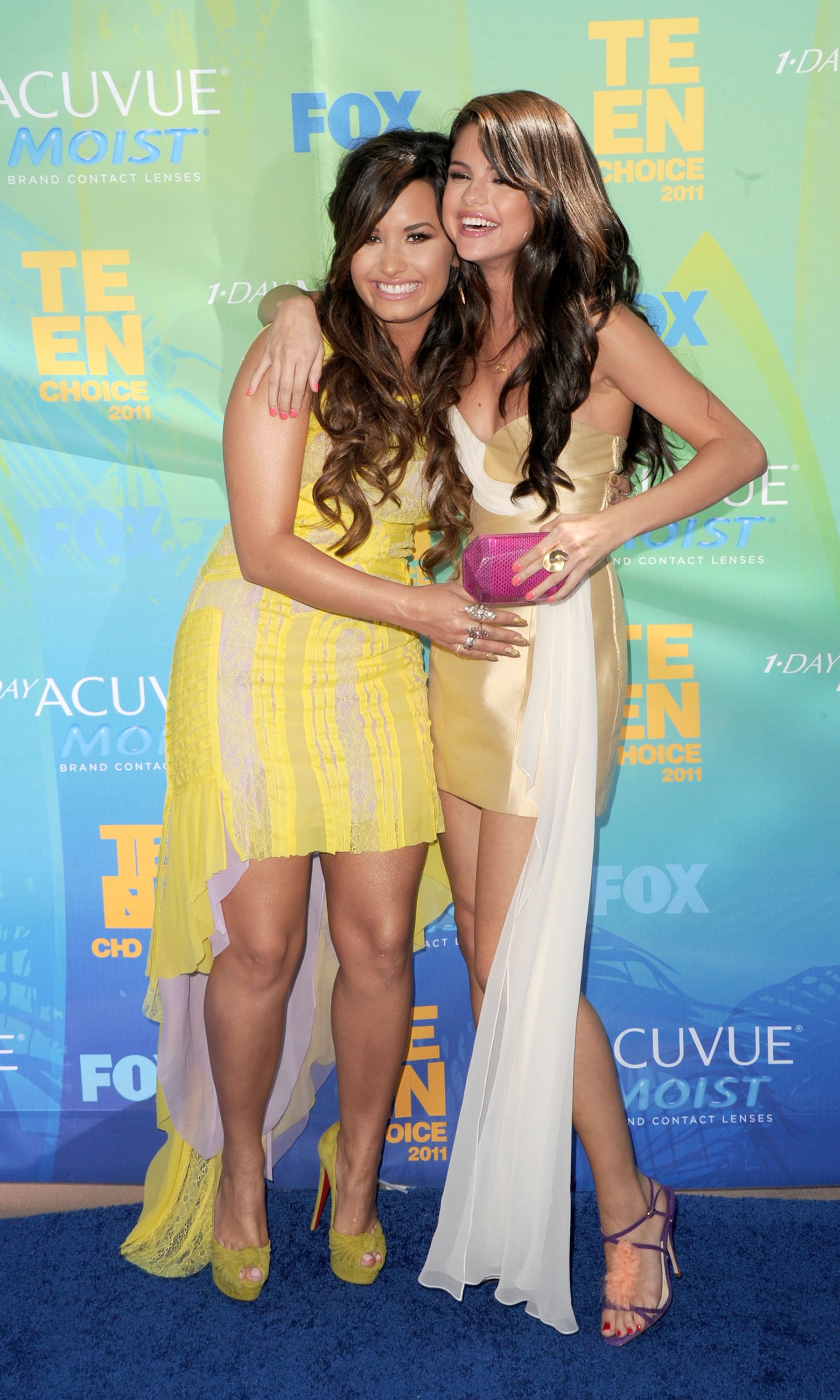 Selena Gomez and Demi Lovato have had a complicated friendship over the years, but one thing they have never stopped doing is supporting each other. After Demi's documentary Simply Complicated debuted on YouTube this week, Selena reached out to her longtime friend on Instagram. The "Fetish" singer commented on Demi's post of a clip from the emotional film, and it's so sweet, it will make you clutch your pearls.
"This was beautiful. I'm so happy for you," Selena wrote. "You always continue to be bold and real. I wish more people were like you. Love you." Demi wrote back an equally adorable response: "Thank you so much, this means the world to me and more. Love you too 🙏💗." Can we just put it out there that we want these two to just go back to being BFFs? And just like us, fans are losing it over the latest interaction between the two.
MY HEART IS ON THE FLOOR @selenagomez @ddlovato pic.twitter.com/g28HDWXECU

- DELENA (@teamourdelena) October 18, 2017
My delena feels can't take this pic.twitter.com/a8DzEGsyf0

- 🅼 (@HunchoSel) October 18, 2017
Selena Gomez comments on Demi Lovato's IG post about her #SimplyComplicated documentary, queens supporting queens. ❤️🙌 pic.twitter.com/iexnH3c2tZ

- THE POP HUB 👄 (@ThePopHub) October 18, 2017
It's like Demi tweeted in 2009: "No matter what we go through, and no matter where we are, nothing and no one can change our friendship."