royals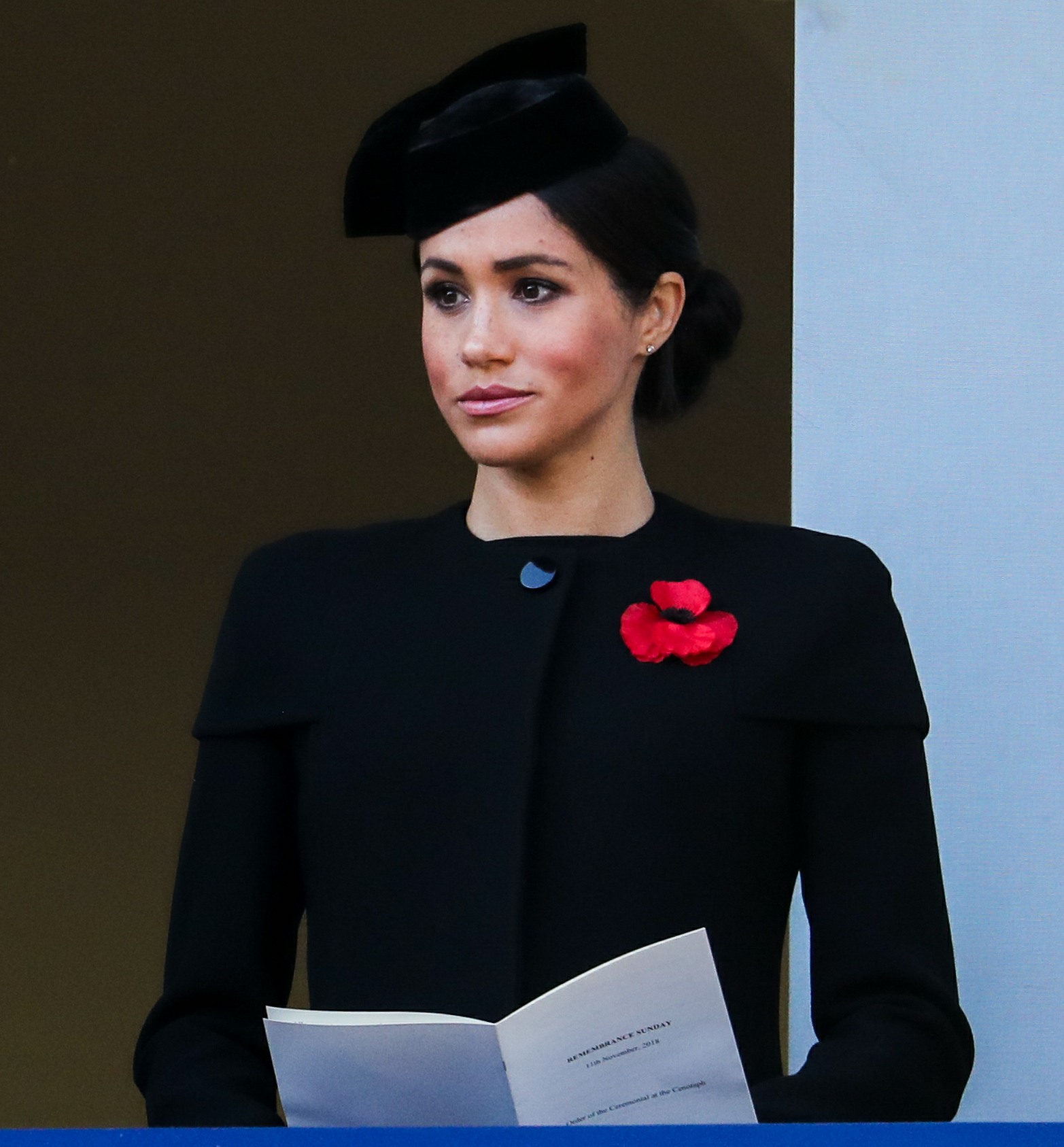 Some days, I do wonder how much of the British establishment's negativity towards the Duchess of Sussex is simply about her American-ness. Americans do things differently, and our ideas of "what a staff should do" and "work life" differs from the British standards, even more so at the royal level. I imagine that's part of the culture shock Meghan is feeling right now – not only did she marry a British dude and move to England, she married a prince and now has a full staff of people who are supposed to help her and do her bidding, or at least that's what she thought. Instead of helping her or doing her bidding, they're leaking like a sieve to the Daily Mail on the regular. It's par for the course of any royal household, for sure. But I can't help but think that "Hurricane" Meghan is sitting there, reading this Daily Mail story and thinking "so the people I employ are running to the Mail to complain about how I want them to… work?" It's so foreign to us as Americans. You can read the Mail on Sunday's latest anti-Meg screed here. Some highlights:
Hurricane Meghan is "rewriting the royal fashion rules." The Queen is said to have expressed surprise that Meghan, a divorcee, wore quite such a white dress for her wedding – an elegant boat-necked creation from fashion house Givenchy. But then the future Duchess of Sussex was always going to do it (or more pertinently wear it) her own way. It's a boldness that has led to unease among some courtiers. 'Meghan is being told she needs to start dressing less like a Hollywood star and more like a Royal,' a source from one of the fashion teams which has visited Kensington Palace told The Mail on Sunday.

Meghan wears black and the Queen is shook. Meghan has "a penchant for non-British designers or her fondness for wearing black – traditionally worn by Royals only to signify mourning. No-one gave that memo to Meghan, who in August not only wore a black tuxedo to a special performance of the musical Hamilton, but caused a further frisson by displaying bare legs a good few inches above the knee. It is said this rebellious spirit has resulted in raised eyebrows from the Queen, who is a stickler for the rules.

Hurricane Meghan failed to wear a hat! While the Queen and Meghan are understood to have a warm relationship, a degree of tension was reported between the pair during their trip to Runcorn, Cheshire, in June. Meghan declined to wear a hat after apparently failing to understand that when the Queen's aides informed her the Queen would be wearing one, that meant Meghan should follow suit.

Meghan texts her aides, how shocking. Six or seven a day – that's the number of texts the new Duchess of Sussex sends to palace aides with ideas and requests. She's an early riser, up at 5am rain or shine, and it is said palace staff have never experienced anything remotely like Meghan's formidable work ethic, matched only by the incessant stream of ideas about how to shape her role. Quite aside from her publicised engagements, Meghan has been conducting a series of 'undercover' missions to meet the British people, particularly those associated with good causes. Well-meaning as she is, her particular brand of 'up and at 'em' West Coast energy is an uncomfortable fit with the more formal ethos of some palace staff.
Regarding the texting-at-5-am thing: when an American texts or emails you at 5 am, we're not expecting an answer that moment. We're sending you a reminder or a note because that's when we thought of it, and it's usually an FYI for the day. CB sends me stuff early in the morning (and I send her stuff at 5 am or earlier too). It's not that she expects me to be awake, alert and working at that moment, it's usually just an FYI or reminder of something work-related for the day, like a note about her schedule or mine. And I truly LOL'd at "palace staff have never experienced anything remotely like Meghan's formidable work ethic." SO GAUCHE. She has ideas and wants to work! She's not content to send out press releases about being keen!
As for all the bitching about Meghan's wardrobe – yeah, I'm a Meg Defender about most things, but I also think fair is fair – she's made some wardrobe errors and this Mail piece definitely reads like the Queen's courtiers offering a few somewhat gentle reminders to Meghan that she needs to tighten up her wardrobe choices, particularly around the Queen. The Queen's courtiers have done the same with Kate over the years too. As for dressing less like a "Hollywood star and more like a royal" - lord help the Windsors if someone with glamorous star power actually makes the royal institution seem modern and sexy, eh?