royals
Oooh, so it looks like the Duke and Duchess of Cambridge have flown to Mustique, all undercover. I'm not going to talk too much sh-t right now, for several reasons. One, it's been a few years – that we know of – since William and Kate have gone to Mustique. Of course they've been on holiday a lot in the past five years, but reportedly, they last time they were in Mustique, it was in 2015 (as I said though, I suspect they've vacationed there at least once in the past three years, we just didn't hear about it). Secondly, I'm not going to talk sh-t about it because at this very moment, I'm not going to begrudge Kate and William some downtime with their kids and with the Middleton family. And thirdly, I kind of believe Harry and Meghan will go on vacation in the next month as well, so I don't want to be accused of double-standards. Here's the evidence:
The Duke and Duchess of Cambridge and their children Prince George, Princess Charlotte and Prince Louis are believed to be enjoying their first holiday as a family of five in Mustique. While no photographic proof has surfaced, Twitter is rife with comments that the royals have headed to the Caribbean. According to royal blogger Tea Time with the Cambridges, the family were spotted arriving at St Lucia airport, where they then boarded a private plane to their next destination – the small island of Mustique. Kate's family, the Middletons, were also spotted. Kensington Palace has declined to comment.

Mustique, which is a favourite with royalty and celebrities alike, is extremely exclusive. It has around 100 luxury villas and operates a no-fly zone over the area, which would be perfect for the Cambridges and their young children. The royals would be able to soak up the sun and enjoy some relaxed, carefree downtime away from the public eye.

It's not clear which of the Middletons have joined the party, but Kate's parents Carole and Michael are likely to be in Mustique too, as is Kate's younger sister Pippa, who may be enjoying a babymoon with her husband James Matthews ahead of the arrival of their first child. The group also have extra reason to celebrate – not only would the Cambridges be marking their first holiday as a family of five, but William and Kate's son Prince George is turning five on Sunday.
If this is correct – and it probably is – then good for them. *shrug* Kate actually deserves a holiday after giving birth to baby Lou, and taking a holiday with three kids PLUS her parents PLUS her sister and Terribly Moderately Wealthy James Matthews doesn't actually sound all that relaxing. As for William – he's been working more as well, so he's seen as more "deserving" of a vacation too. That was always one of my biggest problems with their endless vacation cycles previously – they seemed to take more time and effort into planning their vacations than they did actually working.
Photos courtesy of Getty.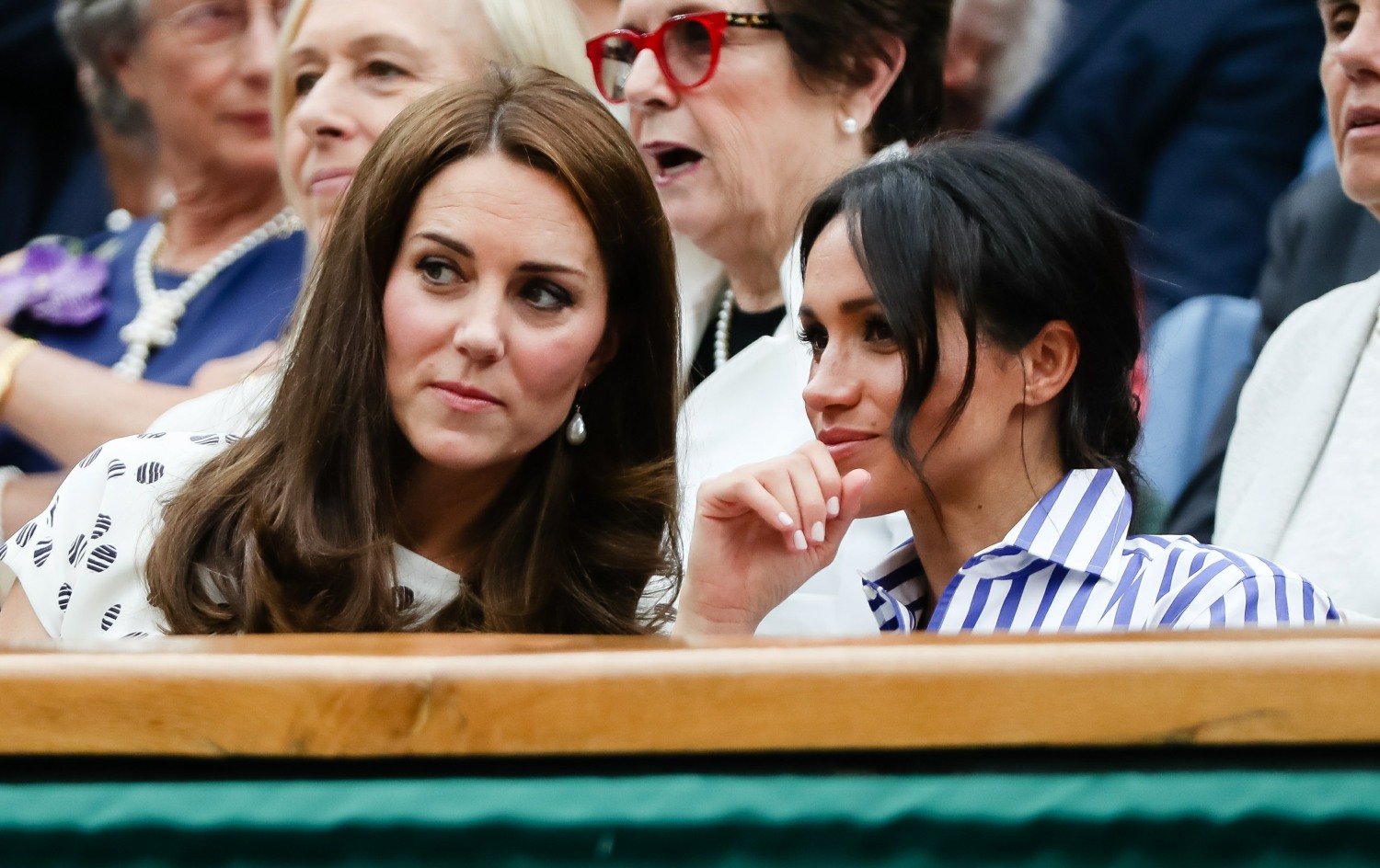 People are still enjoying these photos of the two duchesses at Wimbledon last Saturday. The Duchess of Cambridge and the Duchess of Sussex announced ahead of time that they would attend the "ladies day" together. Meaning, Meghan wanted to finally go see her friend Serena Williams play – in the final! – and Kate is patron of the All-England Club, so she tries to make it to the finals every year now.
What was interesting is that Kate and Meghan's day was extended, because of screwy Wimbledon scheduling, and they ended up sitting there for hours as Novak Djokovic and Rafa Nadal finished their semifinal match. Then Serena played Angelique Kerber in the final and Kerber (deservedly) won. One of the funniest comments I saw about that was that Meghan was apparently super-salty about Serena losing – like, she was genuinely upset about it and she was either near tears or really crying in the Royal Box. The photos from earlier in the Royal Box tell a different story though: they tell the story of two animated duchesses, getting along very well. Kate's always especially animated at Wimbledon, and Meghan seemed very chatty too. So here's what the professional royal-watchers have to say about it:
When it comes to mastering daily royal life, Meghan Markle is learning from the best. The royal family's newest family member has a supportive team behind her, including sister-in-law, Kate Middleton. And on Saturday, Meghan got to see Kate in action when they attended their first solo outing together at Wimbledon.

"She very much let Kate take the lead," veteran royal photographer Mark Stewart tells PEOPLE in this week's cover story. Before the match, they met with former female tennis champions and chatted with ball girls and boys. Meghan remained just a few paces behind Kate as they made their way to the royal box to take their seats.

The afternoon outing marked the first time the two women have attended an event without their husbands, Prince William and Prince Harry. And it's clear that their friendship is blossoming. Throughout the game, Kate leaned in to chat with her new sister-in-law and the two women were seen sharing hearty laughs.

"There was no rivalry," says Stewart. "It shows how well Meghan has adapted as she is aware that Kate will be Queen one day and her position is different."
LOL, even professional royal-watchers are now adopting the "KATE WILL BE QUEEN ONE DAY" line. Like that's the answer for everything these days. "Did you see Meghan doing so many events last week?" "Kate will be Queen one day!!" "Isn't Meghan so natural around people?" "Kate will be Queen one day!!" No one can compliment Meghan about anything without someone chiming in that KATE WILL BE QUEEN. Yes, we know. Basically, I think everything can be true all at once: there is some kind of rivalry between them, but also, they get along well enough. Meghan's not trying to overshadow Kate. Yet. Meghan is fine with Kate being the alpha. For now. But I feel very strongly – and I have felt for months now – that Meghan's arrival raised Kate's competitive hackles. It's a healthy competitive urge, in that Kate will be doing more and Meghan will be doing more and we'll have so many duchess photos! So really, we're the real winners.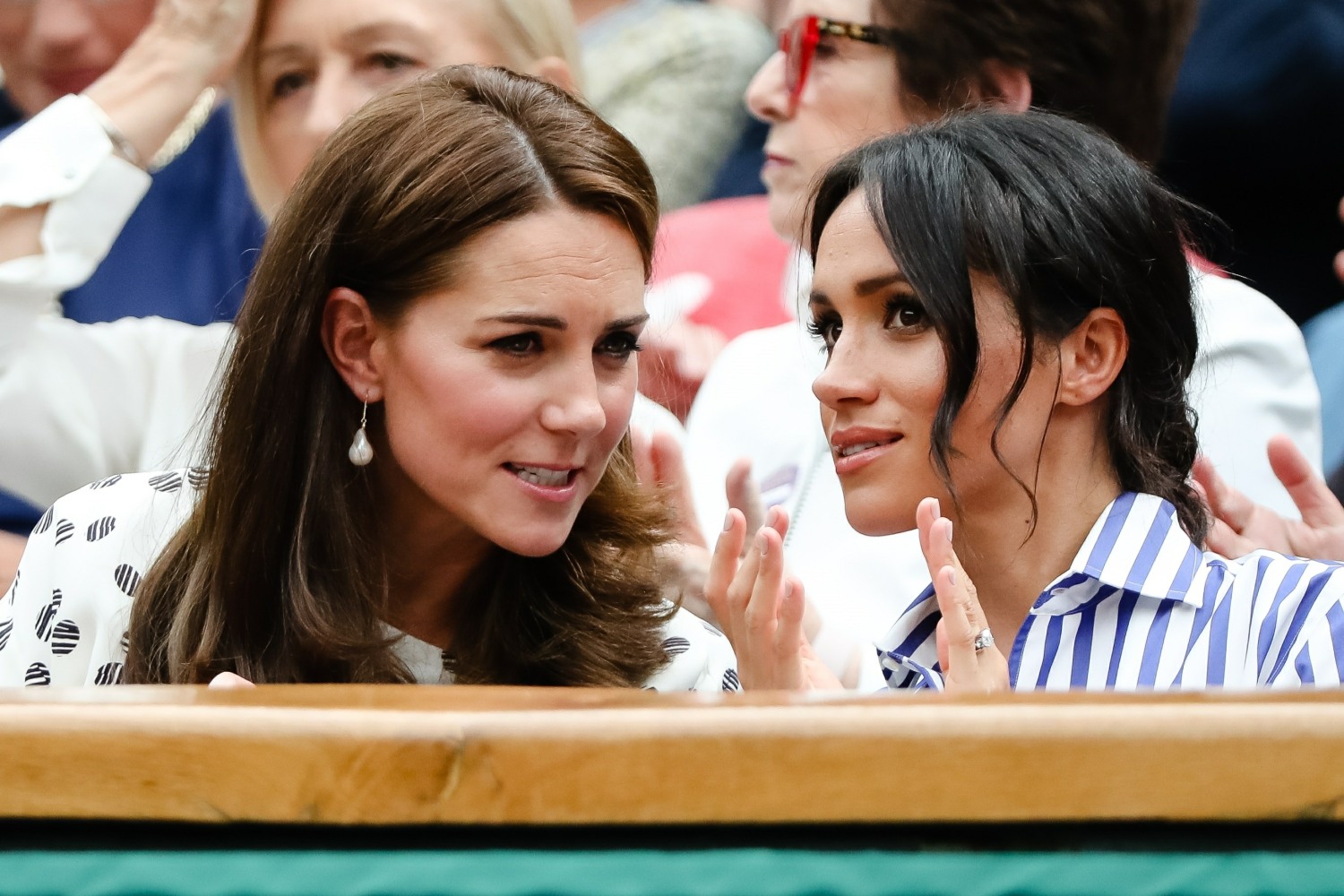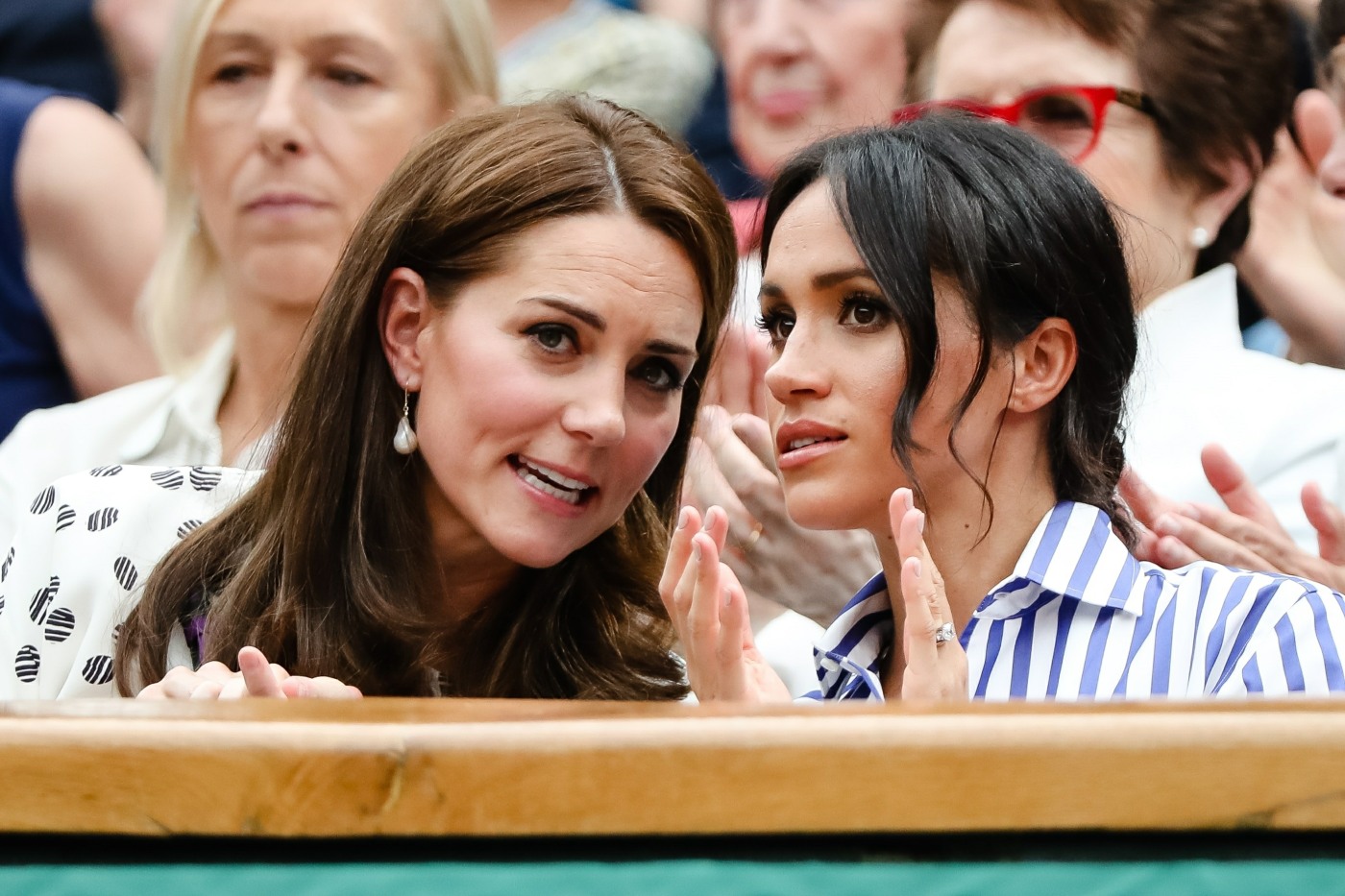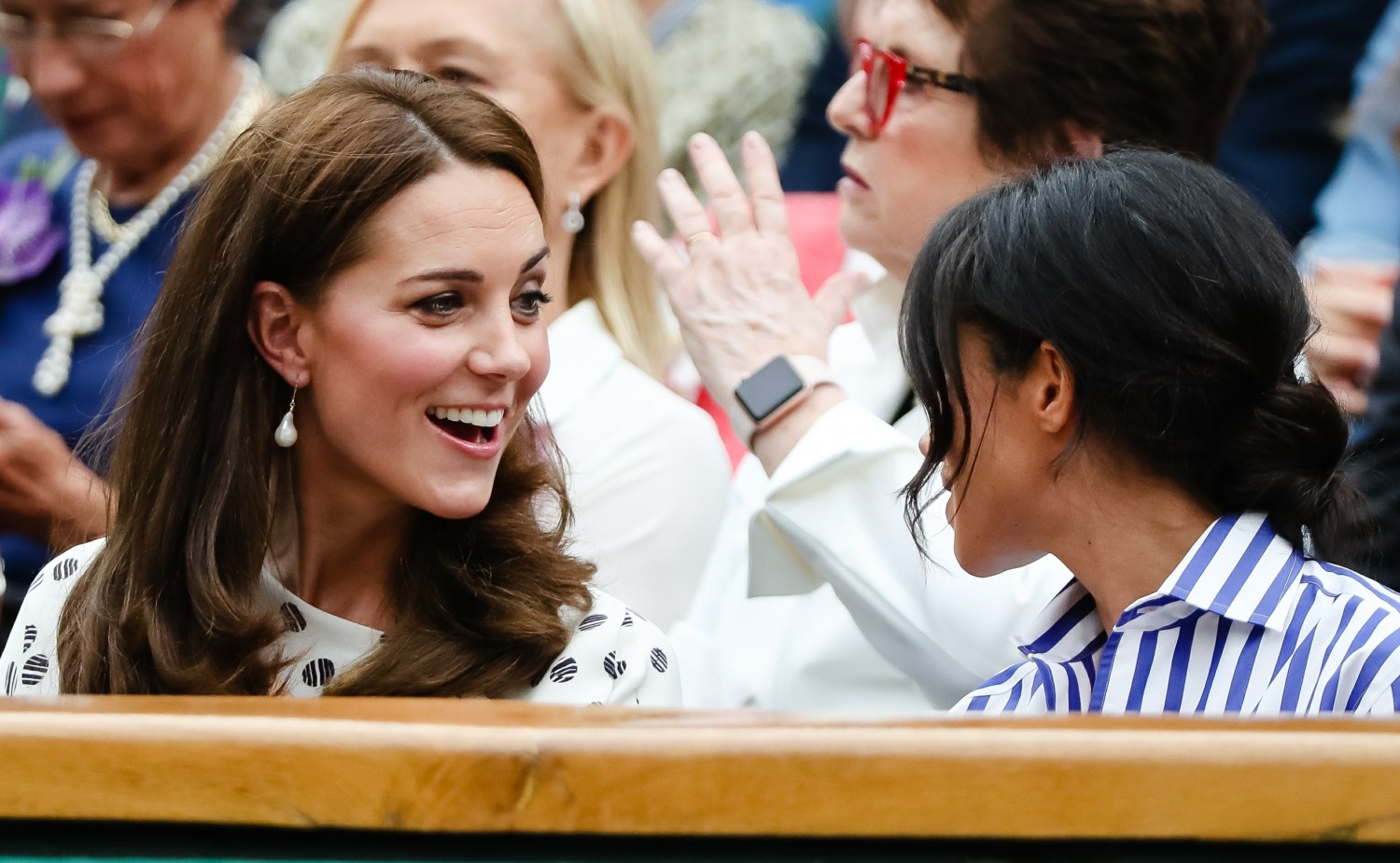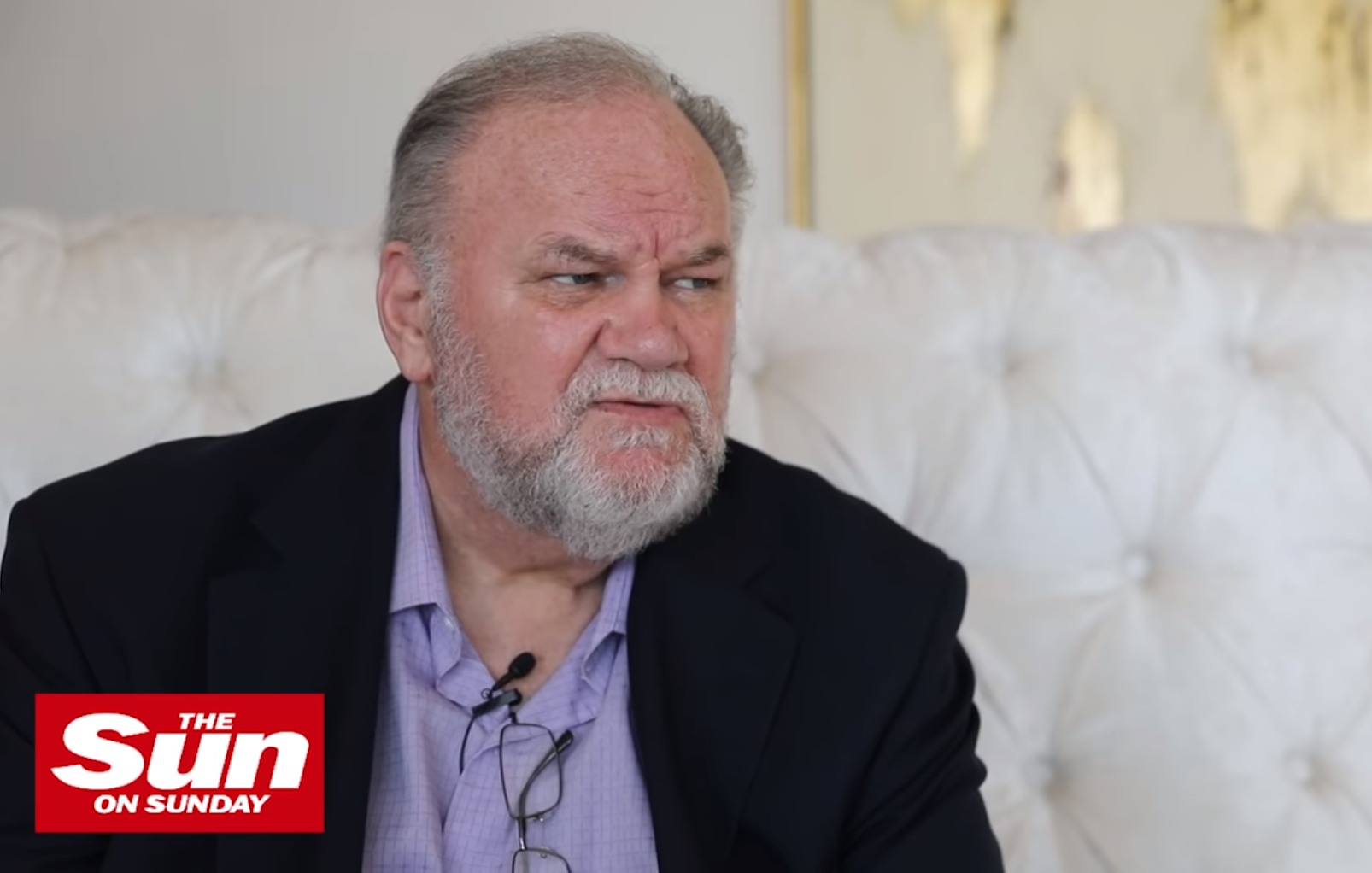 The "BOOM!" you just heard was the Duchess of Sussex throwing down some receipts on her father. Thomas Markle has worked everyone's last nerve for the past two months. He came close to ruining his daughter's wedding in the week prior, and then, ever since Meghan became a duchess, the man won't stop running his mouth. Meghan has kept officially silent, although there are some little palace elves running around to certain media outlets, letting them know that Meghan hasn't spoken to her father since the wedding and that she and Harry are very "frustrated."
Well, Meghan's last nerve had been tried with this week's activities from Thomas and that rancid a–hole Samantha Markle. Thomas was running around to The Sun and TMZ, doing his "woe is me" routine. Samantha was tweeting sh-t about how Thomas is practically on his deathbed and Meghan needs to call him so he can sell her out even more. So a "friend" of Meghan's spoke to the Daily Mail and revealed something I suspected from the start: Thomas faked the sh-t out of his "heart attack" before the wedding.
After infamously pulling out of his daughter's wedding at the last minute due to an alleged health scare, a source has claimed that Thomas Markle Sr.'s heart attack and surgery were all a sham. A source close to the Duchess of Sussex says that Markle Sr., 73, was never ill and faked an emergency operation as an excuse to not attend the royal wedding and garner sympathy.

'The whole story about Meghan's father undergoing heart surgery was made up,' the source said. 'He had to come up with a good enough reason not to attend her wedding and avoid any further embarrassment after those staged photos went public. '

During his recent bombshell interview on ITV's Good Morning Britain, the former lighting director said he was admitted to the Sharp Chula Vista Medical Center, just a few miles north of the Mexican border in Tijuana, where a stent was fitted. But when DailyMail.com reached out to the hospital for confirmation of his May 16th visit, the clinic replied that 'no such name' had ever checked into the hospital.

The source added: 'The poor health story was his way of generating some compassion from the public, and taking the attention off those staged photos which were a complete embarrassment to Meghan and the royal family. Of course Meghan is upset with him. Her father missed her wedding. He missed walking her down the isle all because of that ill-conceived publicity stunt. It was really just such poor judgement on his part. Now everyone's feeling sorry for him. They shouldn't. He brought this upon himself and if he were truly sick Meghan would have made an effort to visit him. Don't feel sorry for him. If anything, feel sorry for Meghan.'

The revelation comes just as Meghan's older half-sister Samantha Grant, who has defended claims that their father is, in fact, ill, lashed out on Meghan saying she will be to blame if Markle Sr dies. The 53-year-old took aim at Meghan and Prince Harry's appearance at the Nelson Mandela centenary exhibition in London on Tuesday, tweeting: 'How about you pay tribute to your own father?! Enough is enough. Act like a humanitarian, act like a woman,' she wrote, adding: 'If our father dies, it's on you Meg'.
I mean… obviously. This one feels like the performative outrage over the first batch of staged photos just before the wedding too. People had just been playing along, pretending that Thomas was sincerely getting "pap'd" in Mexico. He was not. He was setting those photos up and all of the British tabloids knew it when they paid for the photos. Same with this: everyone knew that Thomas's "heart attack" was way too convenient and that it was an obvious cover story. But the British tabloids still used it as an excuse to bash Meghan for being so "heartless" and not going to see her father. Can we just collectively cancel everyone in the Markle family (except for Meghan, but she's a Sussex now)?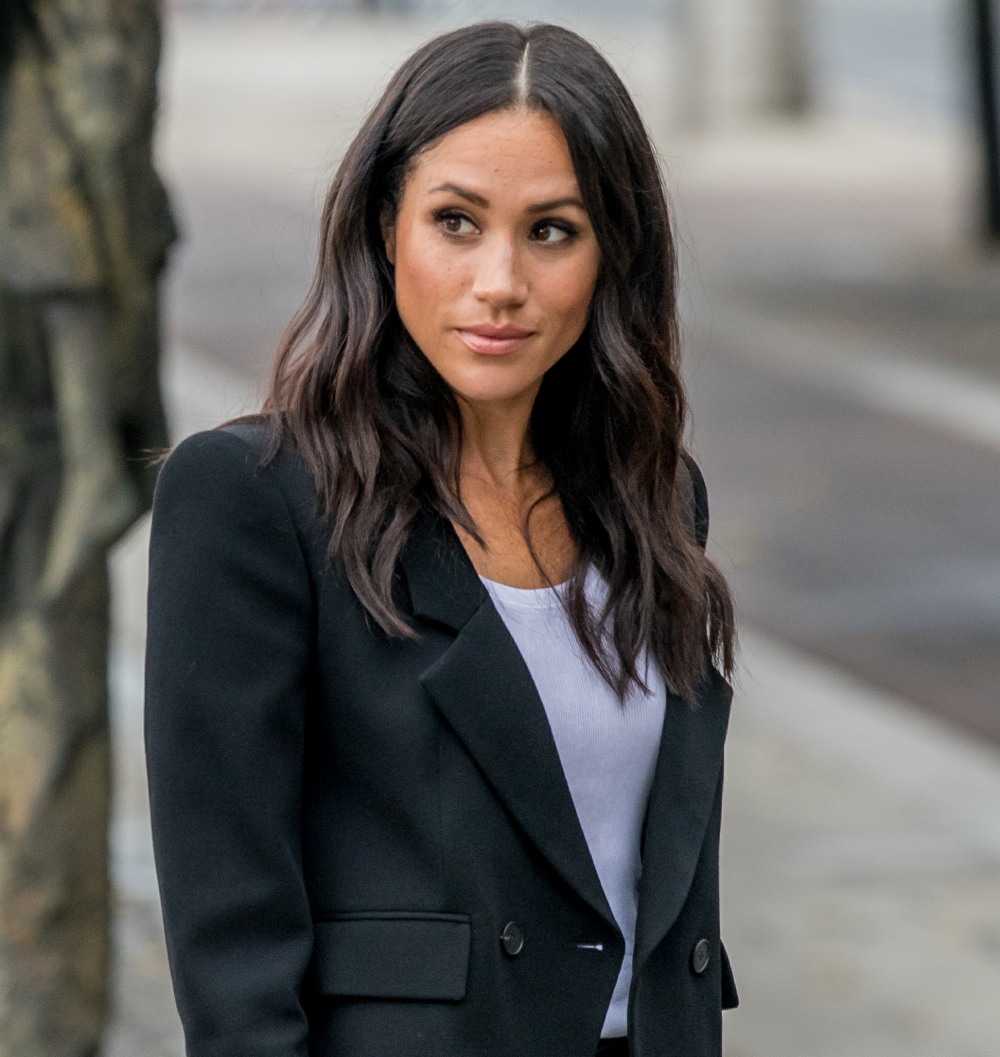 Photos and screencaps courtesy of Backgrid, WENN, ITV and The Sun.