royals
Idris Elba is quite friendly with the royal family. He's a long-time ambassador for The Prince's Trust, having received a scholarship from the foundation to go to acting school, and I believe he is quite friendly with Prince Charles on a personal level. Idris has also spent time with Prince William and Harry, and some of Idris's films have been screened to raise money for various royal foundations and royal-adjacent charities. He's down with the Windsors, basically. Idris was invited to the One Million Young Dinner at Buckingham Palace last night, and he brought his girlfriend Sabrina Dhowre as his date. He introduced Sabrina to Prince Charles, which you can see in these photos. Before the dinner, Idris chatted with Sky News about Meghan Markle, the first woman of color to marry into the royal family. Idris is beyond pleased about Meg!
"Meghan Markle, as a person, regardless of her color, is a role model," he told Sky News. "As a strong woman marrying into our royal family, she's going to be a role model for any woman. The point is that of course our society is one of mixed heritage and it's nice to see Meghan within the Royal Family," he continued. "It's great. And of course she's going to be a beacon and of course she's going to be someone that people look towards."
The idea that the royal family could be and should be racially representative of Britain's multiracial, multiethnic society is a somewhat modern idea. I get that there would be no way to force that conversation, nor would there be any way to force a prince or princess to marry a person of color. But look no further than the quiet freakout from the British Establishment over the idea that Princess Diana would end up getting remarried to a Pakistani doctor (Hasnat Khan) or an Egyptian playboy (Dodi al-Fayed) in the 1990s – there was a lot of racist drama that the heir to the throne could have a stepfather who was Egyptian or Pakistani. And now, twenty years later, one of Diana's sons is marrying a mixed race American woman and the British Establishment still doesn't know what to say or do about it. Idris is right though – Meghan will be a role model to so many girls around the world.
Photos courtesy of Getty.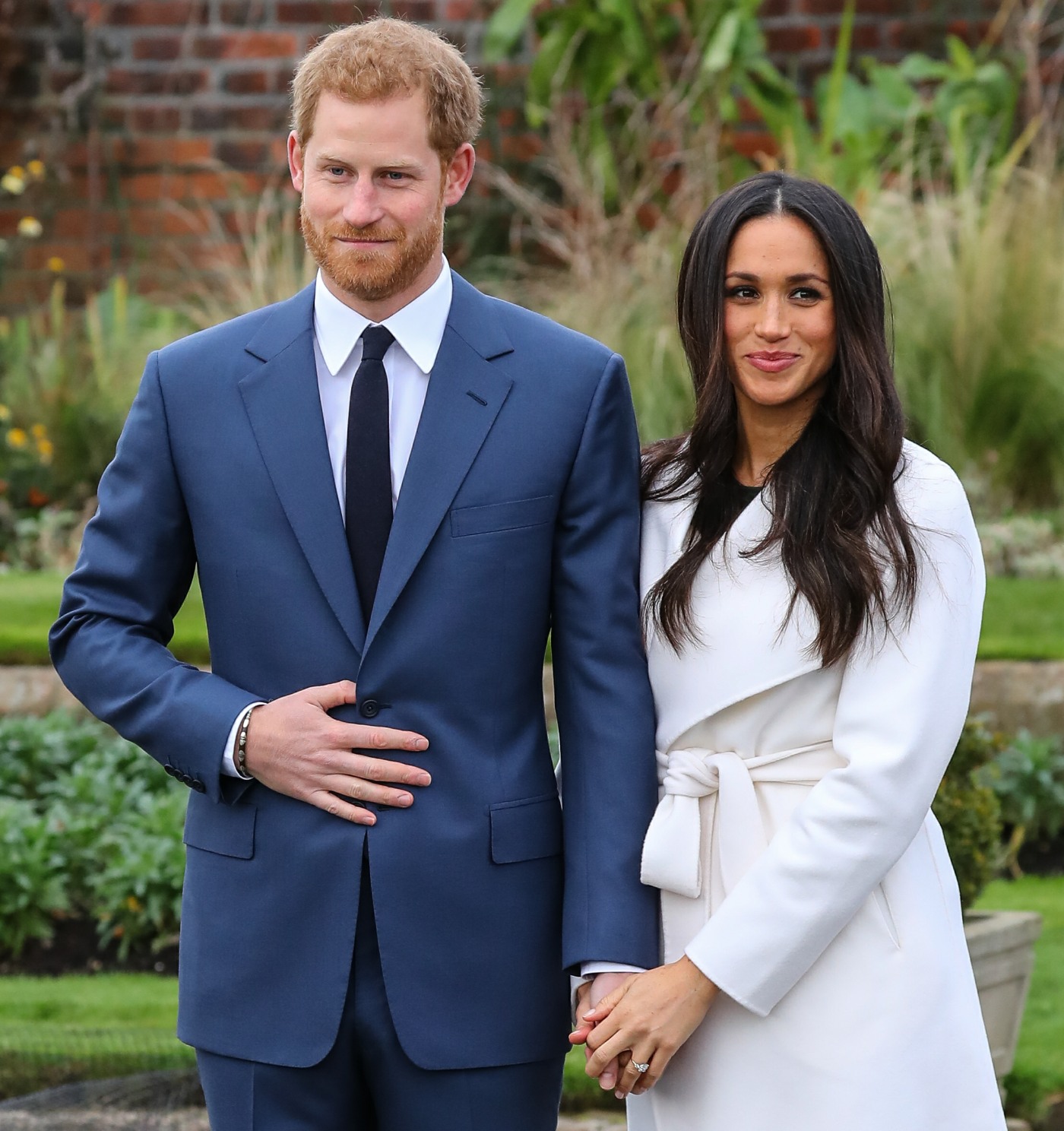 Breaking news! We finally have confirmation of Meghan Markle and Prince Harry's wedding date. From Kensington Palace:
His Royal Highness Prince Henry of Wales and Ms. Meghan Markle will marry on 19th May 2018. Today's announcement follows earlier confirmation of the month of the wedding and its location at St George's Chapel, Windsor Castle.
I like this? It's far enough away from the Met Gala (the first Monday in May) so as to not vye for coverage. We're still going to be knee-deep in royal sh-t during the Met Gala, of course, but it will be fun.
Meanwhile, I've seen some comments – here and other places – about Meghan Markle's faith. There was some gossip that Meghan's father is Jewish, just as there was some gossip that Meghan "converted" to Judaism when she married her first husband, Trevor Engleson (who is Jewish). Converting to Judaism is a formal process and it's not like the loosey-goosey conversion to Church of England, which is basically just being baptized/christened, right? To convert to Judaism, there's a whole long process. So there were questions about whether Meghan was Jewish to start with or whether she converted to marry Trevor. Well, as it turns out, all of that was just internet rumors. Immediately following the engagement announcement, her publicist told media outlets that, once and for all, Meghan is NOT Jewish. In any case, she's going to convert to the CoE to marry Prince Harry! And now the Archbishop of Canterbury won't shut up about how Harry and Meg are committing themselves to God and each other. Sure, Jan.
Prince Harry and Meghan Markle are showing a "profound sense of commitment" to each other and to marrying in the Church of England, the Archbishop of Canterbury said on Thursday. Most Revd and Rt Hon Justin Welby, who was named the Archbishop of Canterbury in 2013, has met Harry several times and says that the couple is not going through with a grand religious service out of a sense of tradition.

"I am very, very sure after conversations that this is no tick-box exercise of 'We ought to get married in church,' " he told BBC Radio Four's Today program. "There is a profound sense of commitment, of seriousness both about faith and about their lives together which is quite inspirational."

Meghan will be baptized and confirmed in the Church of England before her May wedding. The former Suits actress' father is Presbyterian and her mother is a Protestant. Harry — whose grandmother Queen Elizabeth II is the Supreme Governor of the Church of England — was baptized as an Anglican shortly after he was born.

Welby says he doesn't know if he will marry the couple at St. George's Chapel in May. "I think that's up to them," he told the BBC, but he adds the celebration will be a "beautiful moment" that will undoubtedly be watched by millions around the world.

"Of course it's important because people will look at it and they'll see a model of how two people commit their lives to one another before God, in the presence of millions of people," Welby said. "That's going to be wonderful, it's always a beautiful moment. Every wedding is profoundly beautiful."
Her father is Presbyterian?? Hm. Anyway, I think this is what the Archbishop of Canterbury needs to tell himself about Harry and Meg. I don't think either of them are godless heathens or whatever, but I'd be willing to bet that Meghan is merely converting to CoE because, oh right, she's marrying a prince in the immediate line of succession. She's not converting out of a sense of "wow, the Church of England is the only true religion!" at least that's what I think. In any case, mazel tov to them.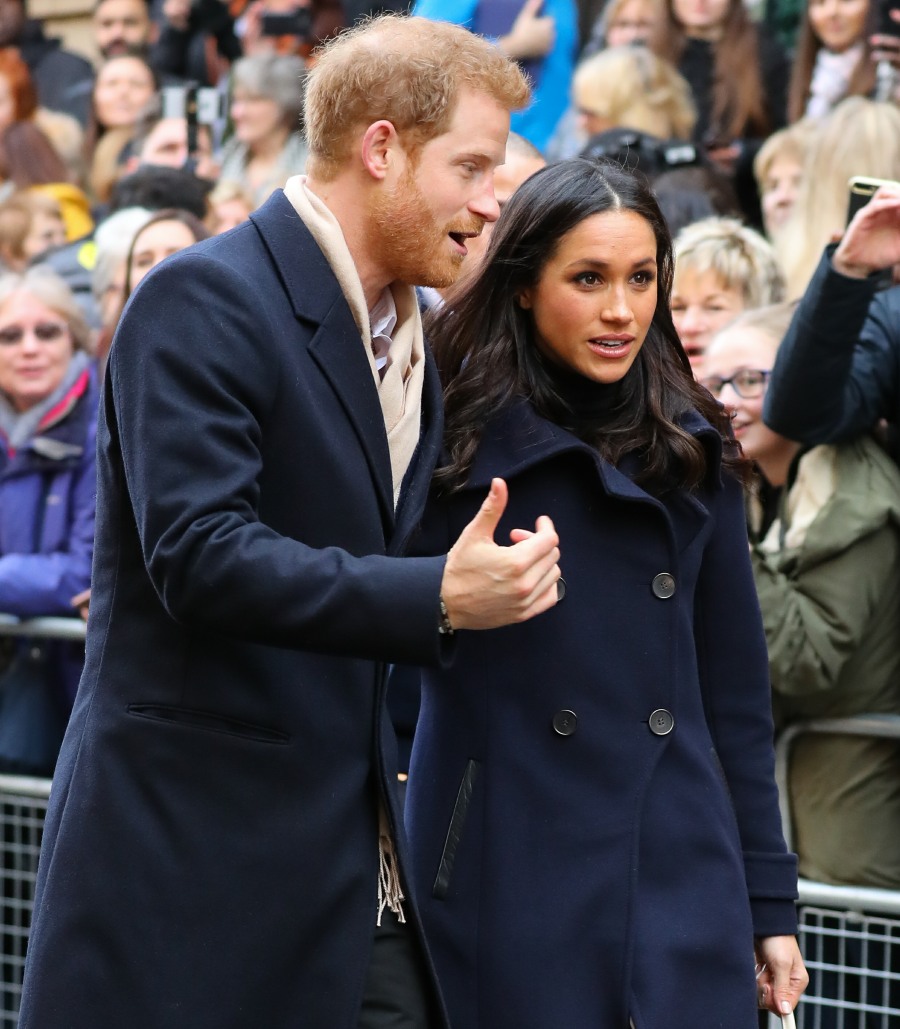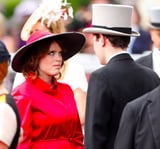 We're constantly inundated with lovely family photos of the royals on their duties and attending weddings, but it isn't often we see them being their natural, and in this case pretty hilarious, selves. Princess Eugenie can't keep her cool at the races, is an excellent selfie taker, delivers a devastating eye roll, and is a surprisingly big fan of nail art. Who'd have known Prince Andrew's youngest was such a cool girl? Read on to see Eugenie wave pip pip to her royal duties and enjoy a jolly good show.