Michelle Williams
After Michelle Williams broke up with puppet enthusiast Jason Segel, she sort of kept her private life a little more mysterious. As it turns out, she's been dating a NYC financier named Andrew Youmans, and UsWeekly says they're getting married. A financier? Terrific, maybe he can sit down with her agent and figure out why the hell there were so many missing zeros on her All The Money In The World re-shoots check.
Michelle was seen with a heart-shaped diamond ring on her engagement finger at the Golden Globe awards earlier this month. When asked about it, she tried to pull a fast one and said it was just a piece of "beautiful jewelry."
#MichelleWilliams rocked a HUGE diamond on her ring finger at the #GoldenGlobes. Did she secretly get engaged? https://t.co/td6rnv2x7A pic.twitter.com/3INQbbzJw5

— Access (@accessonline) January 9, 2018
Yeah, beautiful jewelry that was presented by a guy with a case of patella splints from bending down on one knee.
Several sources tell UsWeekly that 37-year-old Michelle was fibbing, and she was actually wearing an engagement ring from her 50-year-old businessman boyfriend Andrew. One source says that Michelle chose Andrew because "she wants a good guy and a stable family life." Another source says that the timing is right for her and her 12-year-old daughter Matilda.
"Michelle was totally focused on giving Matilda the best upbringing possible. It took her a long time to get over Heath."
Michelle and Andrew were first seen together in Rome over the summer while Michelle was there filming ATMITW. A source told E! News earlier this month that Michelle and Andrew have been together for "longer than people think."
Michelle Williams shares a tender kiss with handsome mystery man as they're joined by her daughter Matilda in Rome https://t.co/myzdP0yPwd

— Daily Mail Celebrity (@DailyMailCeleb) July 17, 2017
UsWeekly doesn't know the circumstances surrounding Andrew's proposal, but I have no doubt that before he gave Michelle that ring, he went old school by first asking for permission to marry her. No, not from Michelle's dad. From Michelle's best friend Busy Philipps. Everyone knows that if you want to get to Michelle, you've got to go through Busy first.
Pic: Wenn.com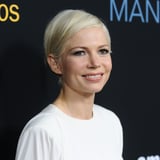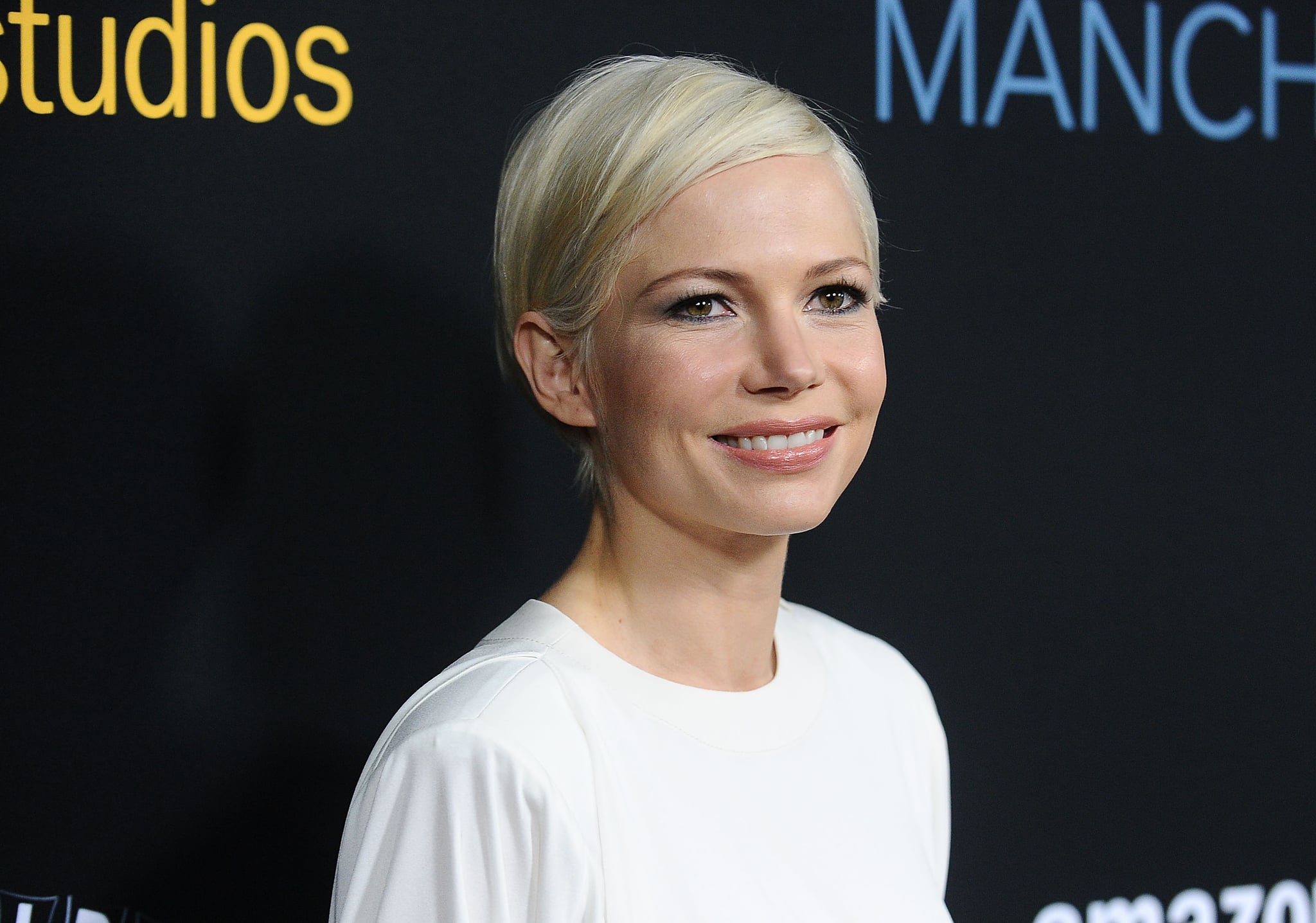 Michelle Williams is getting ready to walk down the aisle. The actress is engaged to New York financier Andrew Youmans, Us Weekly reports. Though the two have kept their romance pretty low-key since they were first spotted together in July, a source close to the pair says that it's the "real deal." "She wants a good guy and a stable family life," the insider told the publication. The All the Money in the World star first sparked engagement rumors when she was spotted wearing a heart-shaped diamond on her ring finger after the Golden Globes this month.
The actress has been notoriously private about her personal life since the death of her ex-partner Heath Ledger in 2008. The two first met on the set of Brokeback Mountain in 2004 and welcomed a daughter named Matilda a year later. After three years of dating, the couple broke up shortly before Heath's tragic death. While it's clear Heath will always have a special place in Michelle's heart, we're happy to see her find love again!