Margot Robbie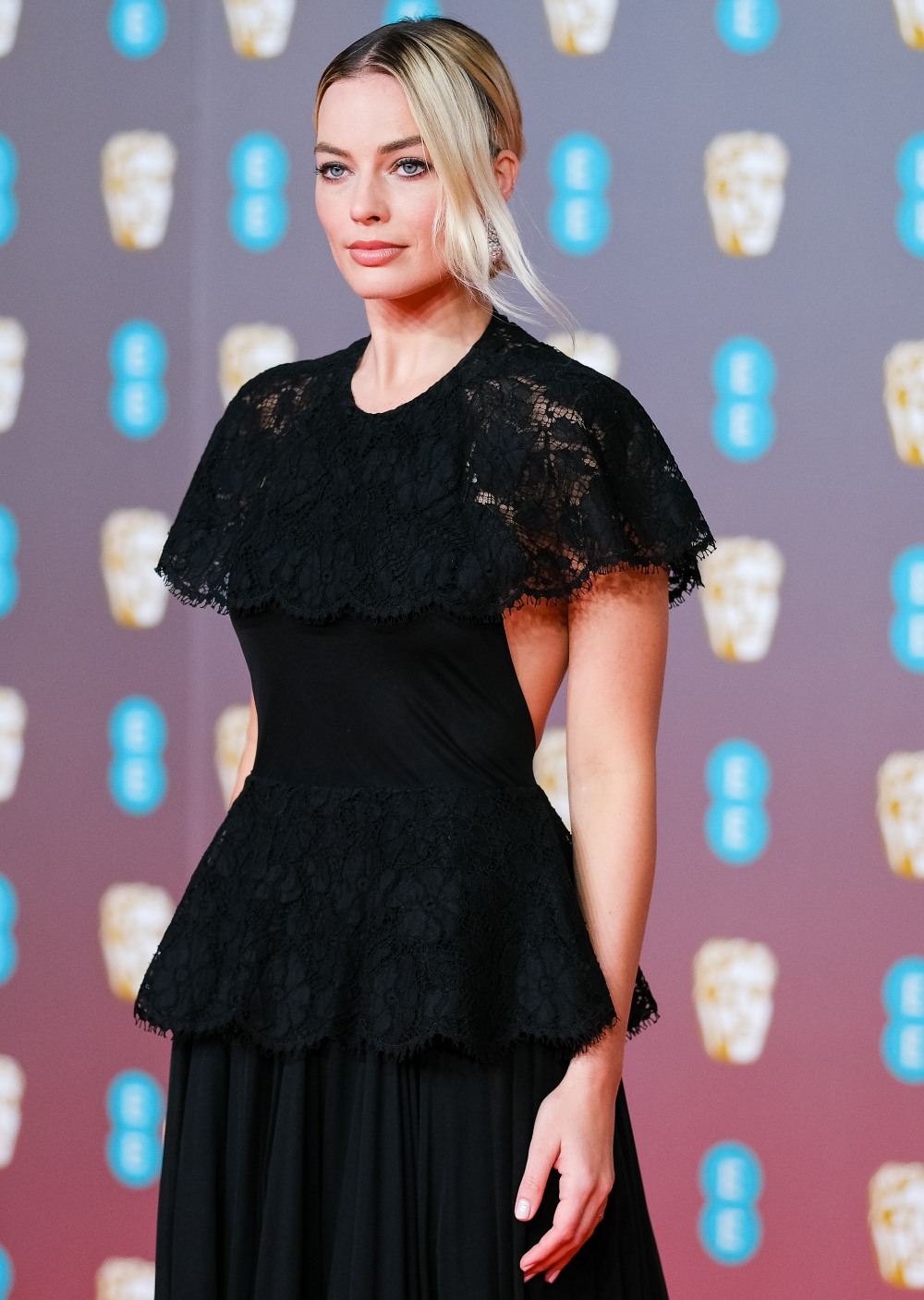 Hollywood has always loved British royalty, and British royalty has always exploited Hollywood for ideas, legitimacy and money. I remember when the Duke and Duchess of Cambridge were first married, and they did their whirlwind North American tour, they also stopped by LA for a BAFTA gala fundraiser. I remember how surprised I was that BAFTA pulled together such a good turnout and so many A-listers, but again, Hollywood loves royals. But will Hollywood love two semi-royals in the Duke and Duchess of Sussex? I think they will. I think Hollywood – and most of America – feels protective of Meghan in particular. Or in Margot Robbie's case, she feels protective of both of them:
Margot Robbie wants to extend a warm welcome to Prince Harry and Meghan Markle as they make their transition to North America. On Saturday, the Oscar-nominated actress opened up about her friendship with Harry, and revealed that the couple "have their reasons" for stepping down from their senior roles in the royal family.

"I have known Prince Harry for a while and he is a really great guy," she told The Sun. "I know as much as anybody what a big decision it is to move halfway across the world. I still miss London a lot but I had my reasons for moving and they have their reasons for the decision." Robbie added, "It isn't something taken lightly."

The actress also said she wants to invite the Duke and Duchess of Sussex for dinner in Los Angeles with her husband Tom Ackerley.

"If they are going to spend more time in L.A., we would love to have dinner with them," Robbie said.

The Bombshell star first became friends with Harry back in December 2015 when they met at a housewarming party at model Suki Waterhouse's home. Robbie previously revealed that pal Cara Delevingne was the one who introduced them.
We still don't know Meghan and Harry's plans, even in the immediate future. We've heard something about how they want to spend the summer in LA with Doria Ragland. If that happens… well, it will be exciting. It will be hilarious to see if Harry and Meghan are welcomed like celebrity-royal hybrids into the Hollywood ecosystem, and Margot has them over for dinner and Oprah invites them to Montecito and they spend weekends in Malibu with Jennifer Aniston and Meg gets pap'd shopping on Melrose. If even part of that happens, the British tabs will have an absolute bloody meltdown.