Khloe Kardashian
Above is a picture from 2017 of Khloe Kardashian's nose, which since then, has been lipoed, cinched, twisted, rotated, and pulled so much that The Michael Jackson Estate is going to sue her for trademark infringement. I know, a story about a Kartrashian getting plastic surgery. Pull out your MirandaPriestlyGroundbreaking.GIFs.
I always figured that the Koven was the fame whore version of Mr. Potato Head, and after pulling their blank faces out of bed in the morning, opened up a drawer of face features and slapped on the nose and lips they felt like working that day. Their faces change more than Lady Gaga at the Met Gala. But when Khloe posted this pic on Instagram last week, some focused on her skinnier nose and how it looked like she's been cinching her schnoz with a tiny waist trainer for 12 hours a day.
View this post on Instagram

A post shared by Khloé (@khloekardashian) on
And when Laura Wasser's podcast Divorce Sucks! released video of their guest Khloe, anybody with working eyes (or working eye, if you're me) noticed that her nose is now sharper than Pimp Mama Kris' retractable devil horns. It looks like Khloe's plastic surgeon wanted to let us know that they're firmly on Team Jordyn Woods.
Khloé's nose tho…..gurl what happened pic.twitter.com/joIWmjLhaj

— Sam (@catsandnonsense) May 16, 2019
Khloe Kardashian's Mindful of Energy Around True, Especially with Tristan https://t.co/d2YHzdW9jU

— TMZ (@TMZ) May 16, 2019
It looks like Khloe's nose hopped on The Plastic Surgeon Scalpel Express headed for KrisJenner Land. PMK will not stop until every one of her Koven members looks like her. Or maybe since Khloe's cheating slut of an ex, Tristan Thompson, likes variety, she changed up her face, so he'll pay attention to her again.
But seriously, we all know that the Kardashians are 100% organic and all-natural and have no idea what plastic surgery is. Khloe didn't get a nose job. That nose is from drinking Flat Tummy Tea. Flat Tummy Tea is so powerful and works so well that it'll make you shit half of your nose off. Get some of that #SkinnyNoseTea today!
Pic: Wenn.com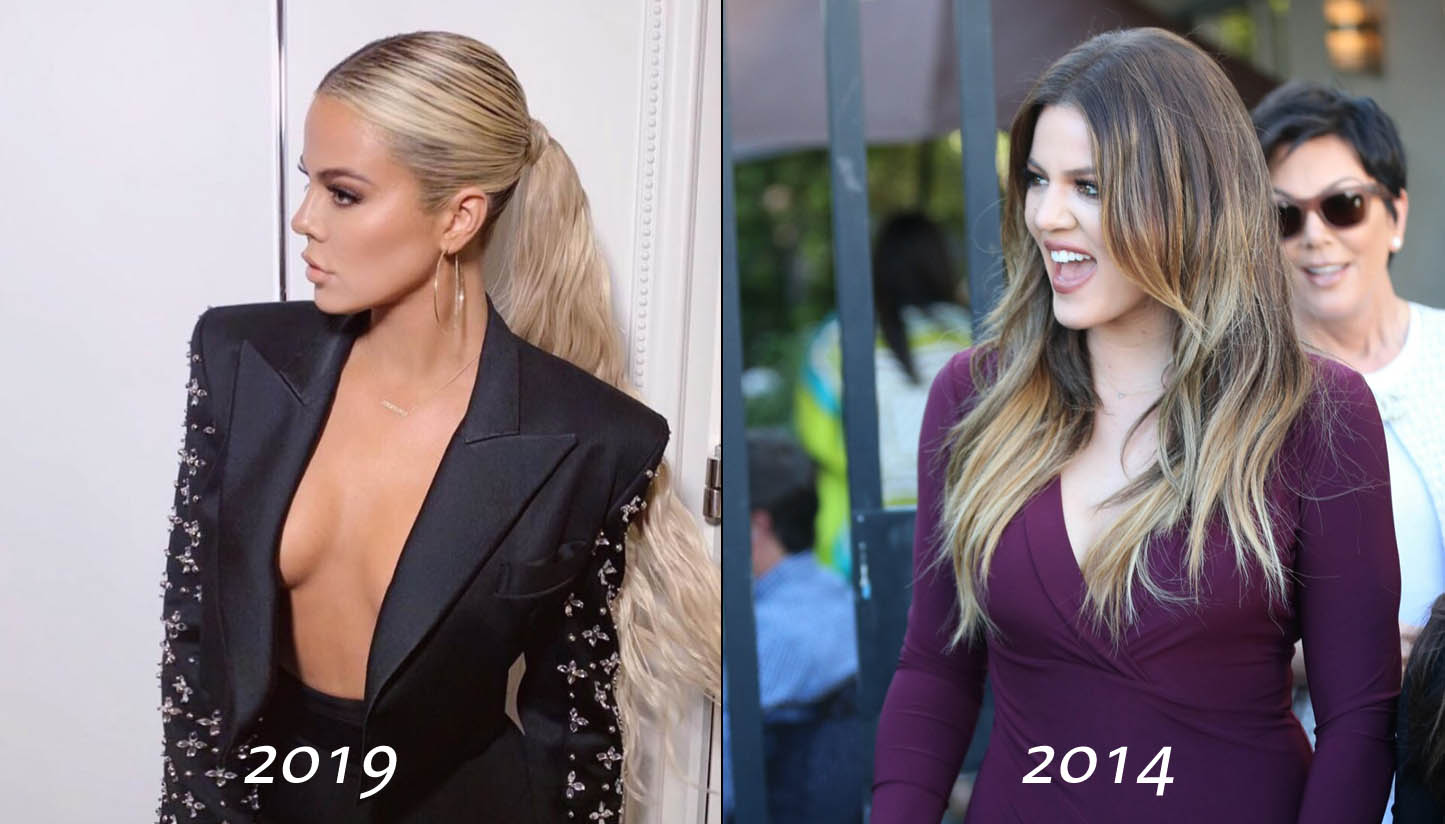 Last week, Khloe Kardashian did an interview on Laura Wasser's Divorce Sucks podcast. There was video too, and once TMZ posted a clip, people were like "wow, nose job much??" The fact that Khloe Kardashian messes with her face is not up for debate. Even looking through some photos of Khloe from 2014, it's clear that she's made significant changes to her mouth, her nose, her eyes and more, some of it through injectibles and some of it through surgery. And what's awful is that it's not like it just started in 2014 – even in that year, she didn't have the face she was born with. But I digress. The point is that Khloe has gotten some new nose work and her botched nose job makes her look like a Kris Jenner-Michael Jackson hybrid.
Khloe has a new nose 😱 can't wait for @mRiah to find out when exactly she had the surgery lol pic.twitter.com/P3yb9jNs76

— taylor loren✨ (@taylrn) May 16, 2019
Again, it's not up for debate. Khloe's face is so messed up, and it drives me absolutely crazy. I know that back in the day, Khloe got a lot of crap for being the "bigger sister" and for "not being hot like Kim," but go back and look at old photos of Khloe – she was legitimately pretty, and prettier than she is now with all of the work. Of course, I feel the same way about Kim too – really pretty when she was younger, because she Botox'd her way into a shiny marble catface.
Recent photos/screencaps of Khloe in 2019: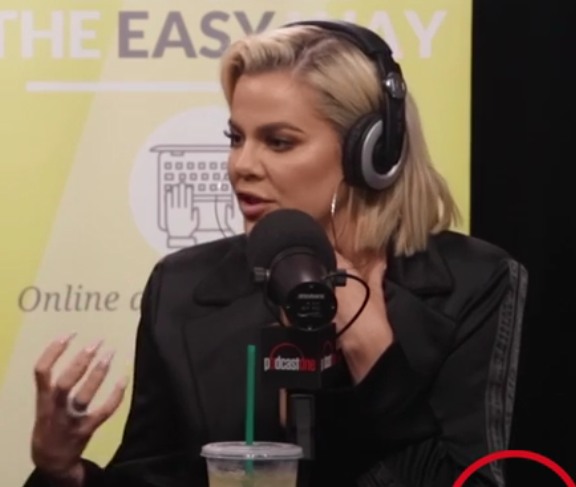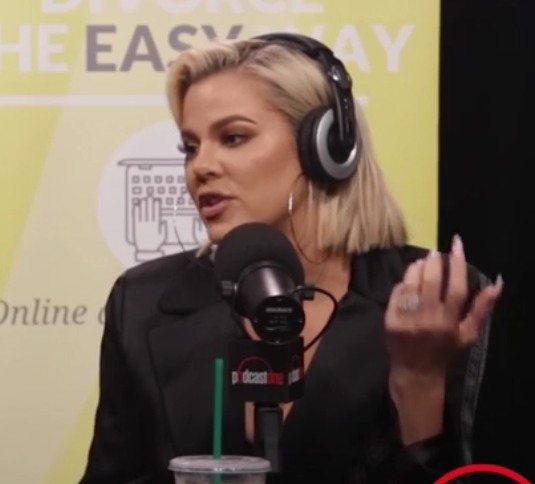 Photos of Khloe from 2014: