Quimby
This user hasn't shared any profile information
Home page: https://www.celebitchy.com
Posts by Quimby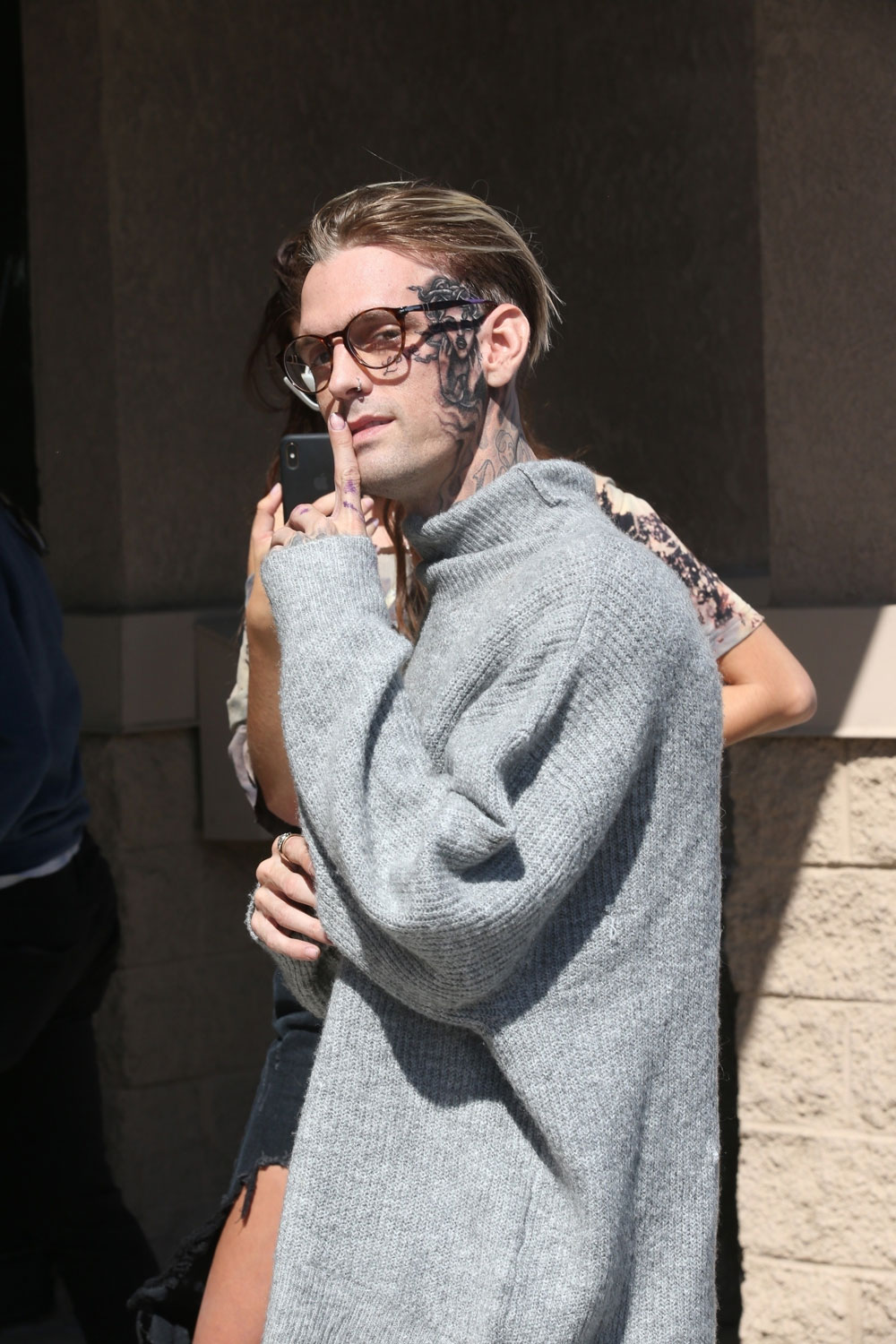 I cringed when I saw a story last week about Presley Gerber's face tattoo: He got the word "MISUNDERSTOOD" inked on his cheekbone. Thursday, Kaiser wrote about Amber Rose getting her sons' nicknames tattooed across her forehead. Amber told people that it's not their business. She is right, of course, but people are going to keep talking. In the wake of Presley, Amber Rose, and Chris Brown's new tats, some tattoo artists are speaking up about their attempts to dissuade people from getting tattoos on their faces:
[E]ven as face tattoos become more common — moving from convicts and/or gang members to stars such as Post Malone and even regular people — there is a debate among tattoo artists over the ethics of creating them.

"I don't do face tattoos," Carlos Delgado, an artist at Andromeda 33 on St. Marks Place, told The Post. "Especially if [the client is] not visibly tattooed already. I have a moral obligation to educate people before they get one."

Delgado regularly turns away people in their late teens and early 20s. Many, he said, are inspired by Malone or the late rapper Lil Peep.

"It's not my job to ruin somebody's life," he said.

Recently, a young woman asked him for a rose on her face. "I said, 'There is no way I am doing that.' But she went to another shop . . . and it came out horrible. She asked me to fix it, but she didn't want to pay my price," said Delgado.
The New York Post interviewed another artist, Diablo, who said that he'll tattoo someone's face, but at a much higher price than a tattoo elsewhere on the body. Both artists also urge customers to think about the potential negative effects on their careers. Delgado says he tells people, "Amber Rose, she has the means to support herself. You don't."
I agree with Kaiser: If people want a face tattoo, they should go ahead and get one, sure, but uy. I might be a hypocrite, but I feel like any other spot on the body is a better place for a tattoo. I love my tattoos, but I also like that I can easily cover them up so I don't need to worry about them being on display in a place or situation where I don't want people to be able to see them. Tattoo removal is painful, pricey, and not fast. I think if it were me, I'd get a temporary tattoo first and see how I felt walking around with it for a few months before committing to it permanently.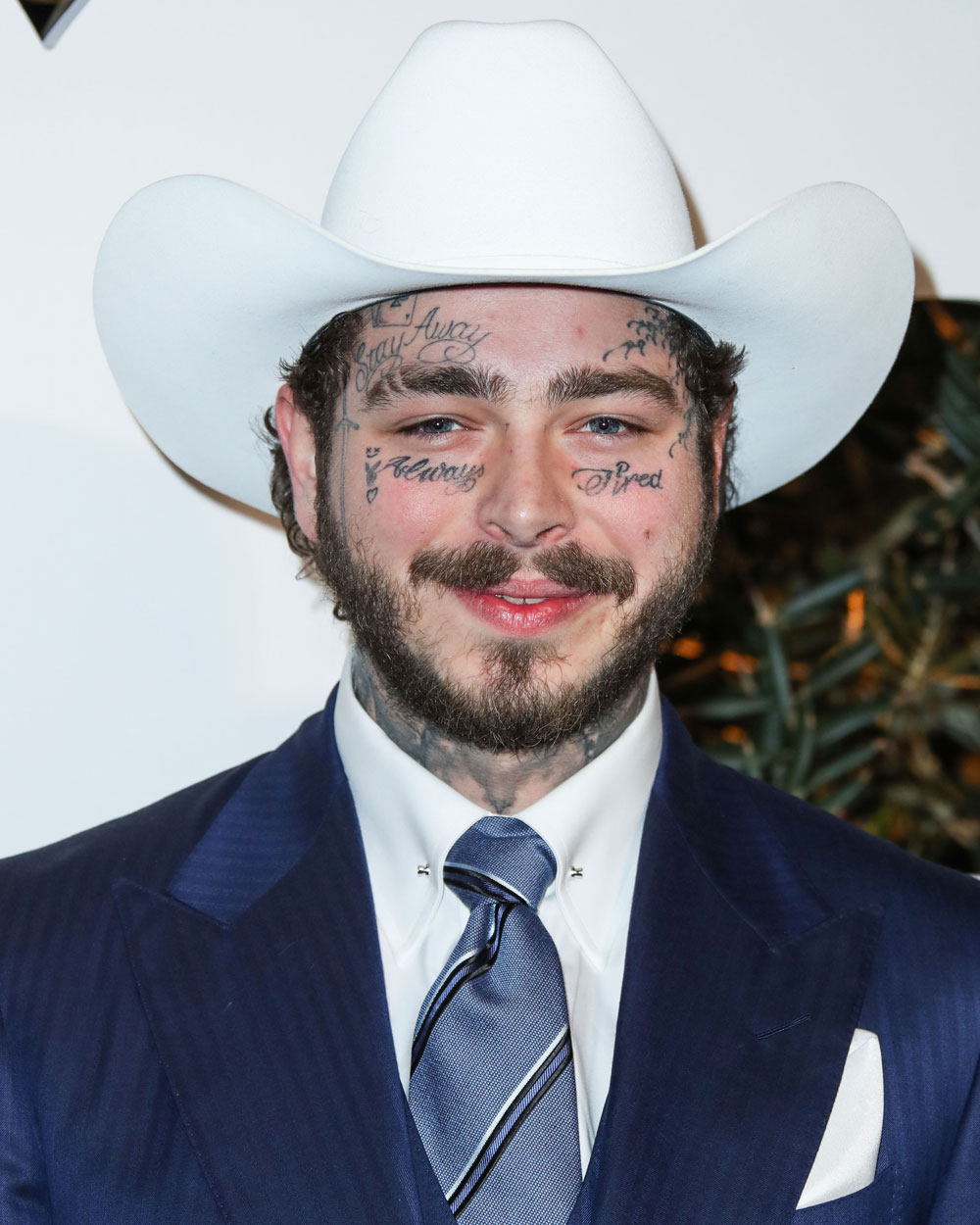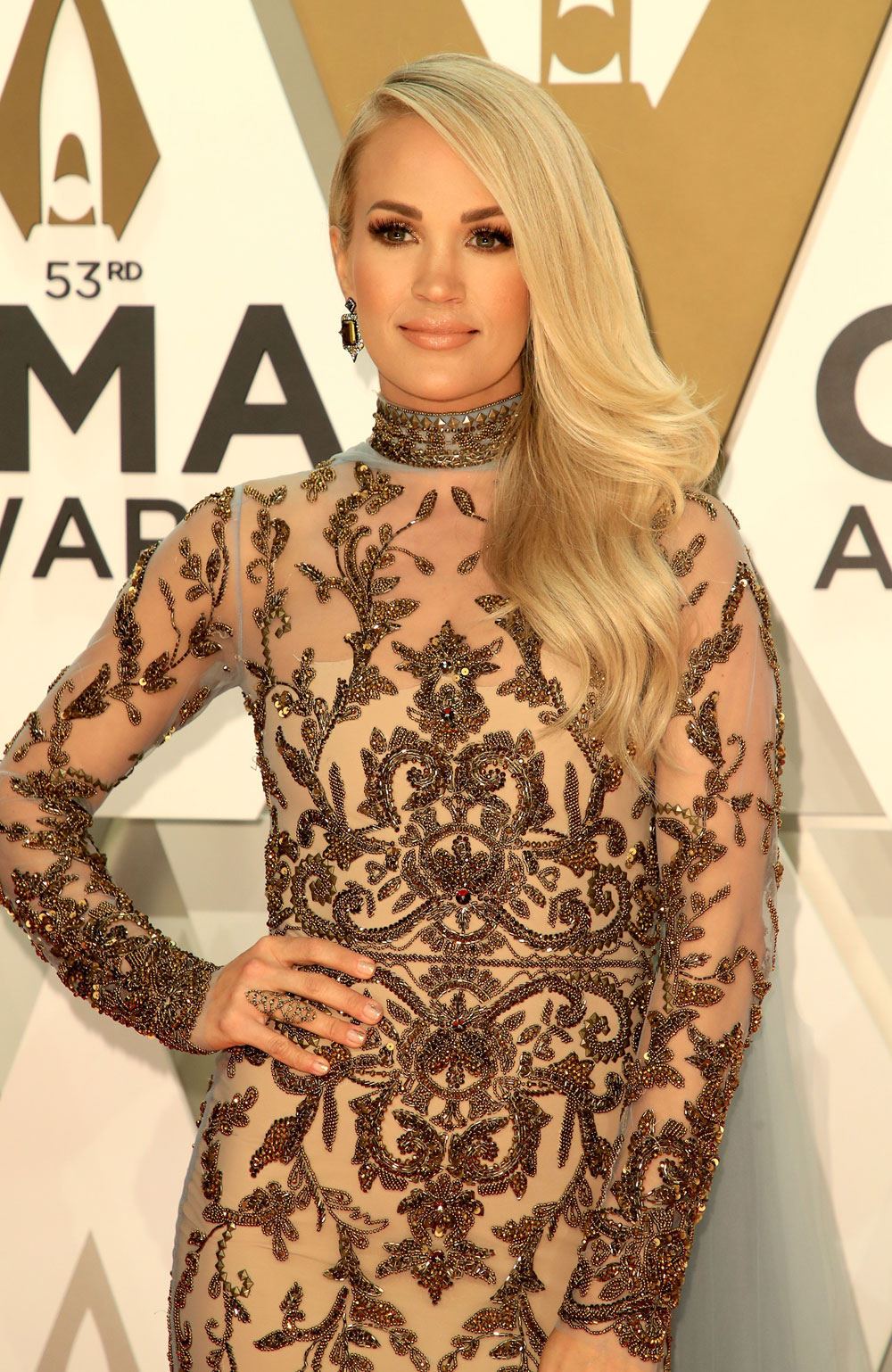 One popular school project is to ask young children questions about their parents. It's a fascinating window into what children think about and how they perceive their families. The answers are often sweet, and sometimes funny. Carrie Underwood shared on Instagram the answers that her older son, Isaiah, who is four, gave his teacher about her. (Carrie and her husband, Mike Fisher, are also parents to Jacob, who just turned one in January.) Apparently, Carrie, who is 70, has a job that involves "wash[ing] the laundry." She must sing and act when she's able to squeeze it in:
Isaiah also reports that his mom is good at folding laundry, that she says, "I love you," to him a lot, and that they enjoy watching TV together. Carrie also likes eating salad, and if she had free time, she would ride horses.
I love that Isaiah is consistent when talking about Carrie doing the laundry. It's her job, so it makes sense that she'd be good at folding it. I suck at that, so if she's looking for extra work, she's welcome to come fold mine!
Carrie and her family and some friends were in Vail this past week on vacation, and Carrie posted a bunch of pictures:
A couple of days earlier, she posted a cute photo of Mike and Isaiah:
I'd forgotten that Carrie has a book coming out! In September, I wrote about her fitness and healthy lifestyle book, Find Your Path. It will be released March 3, and then Carrie will perform at several festivals and fairs between April and September.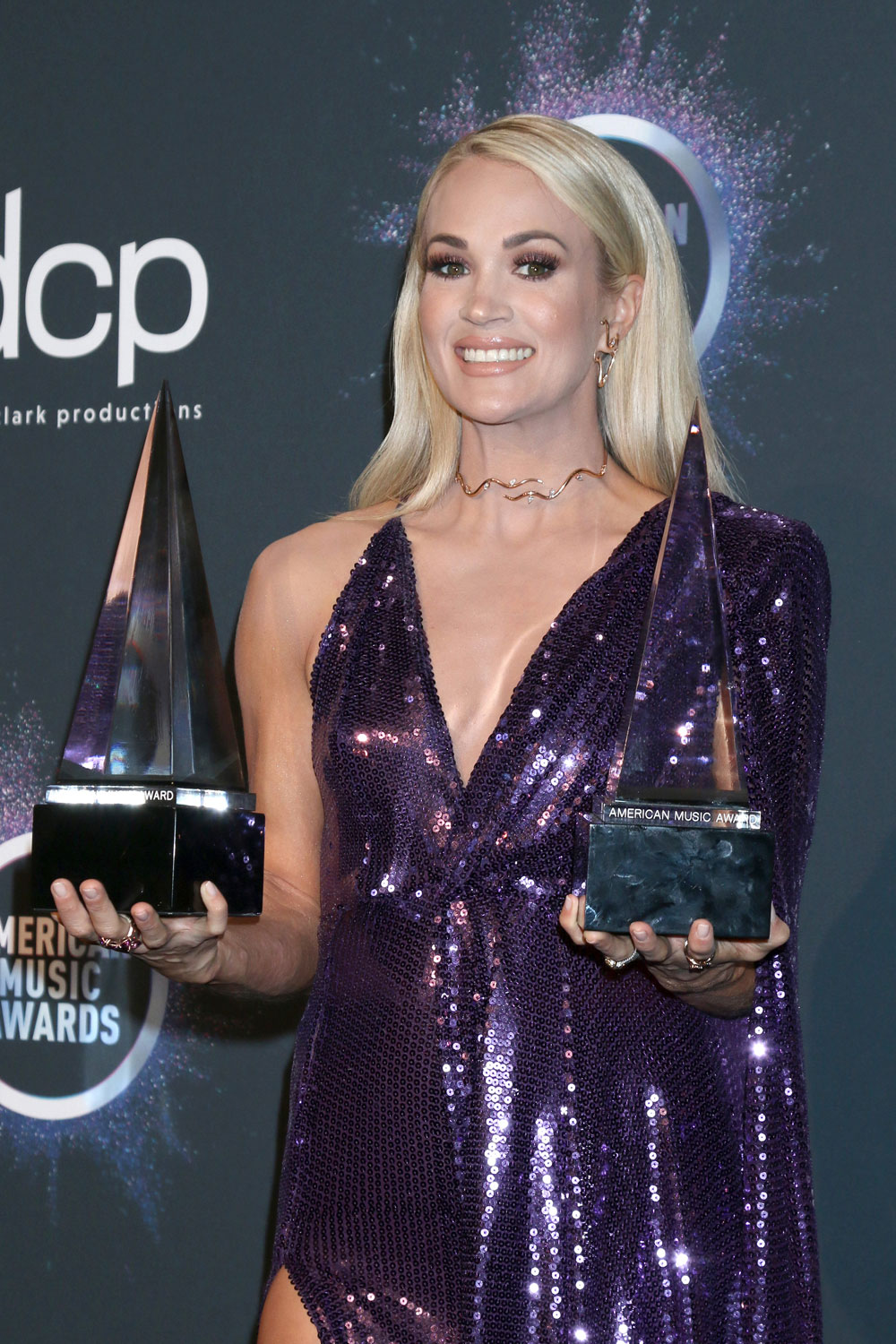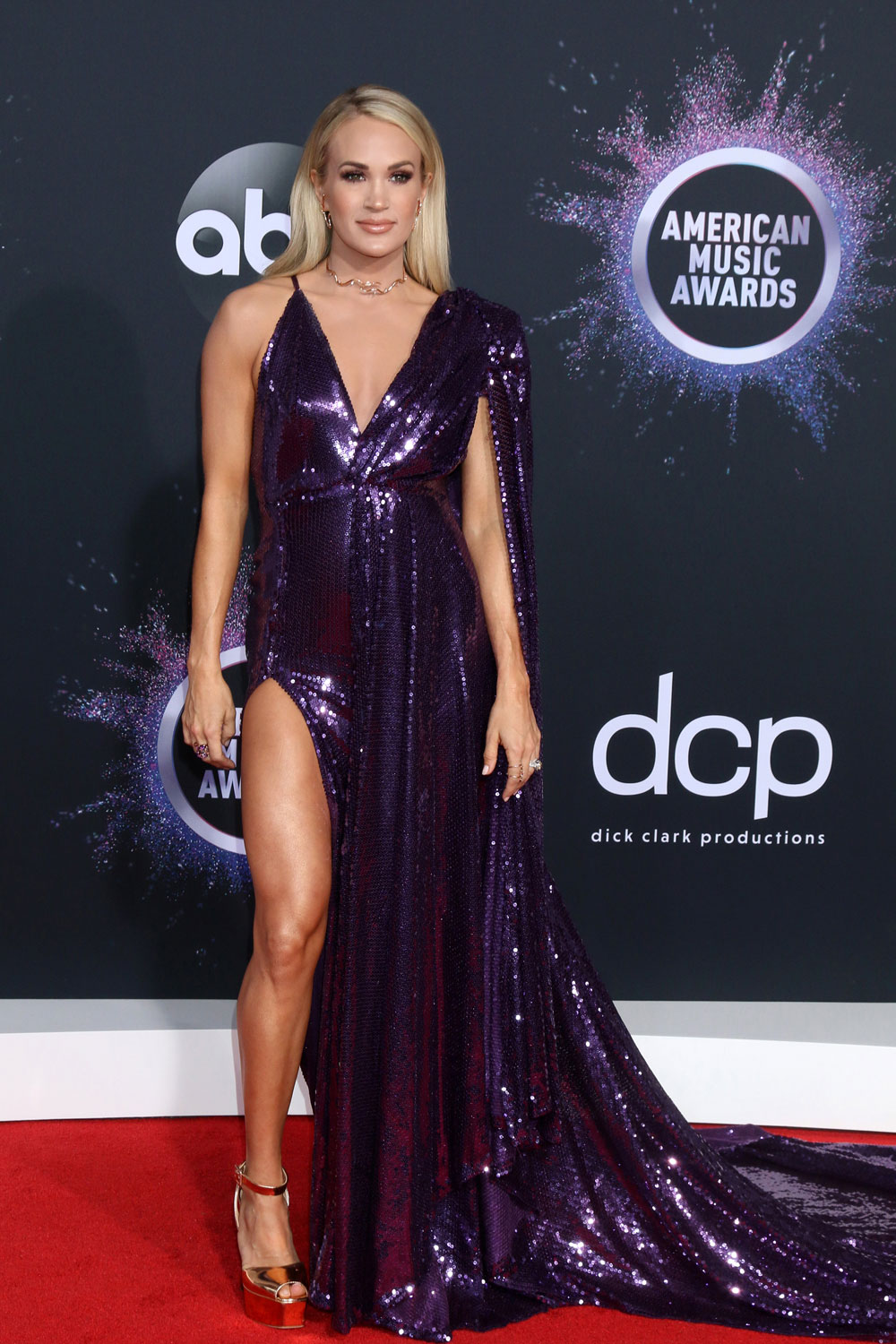 Photos credit: WENN and via Instagram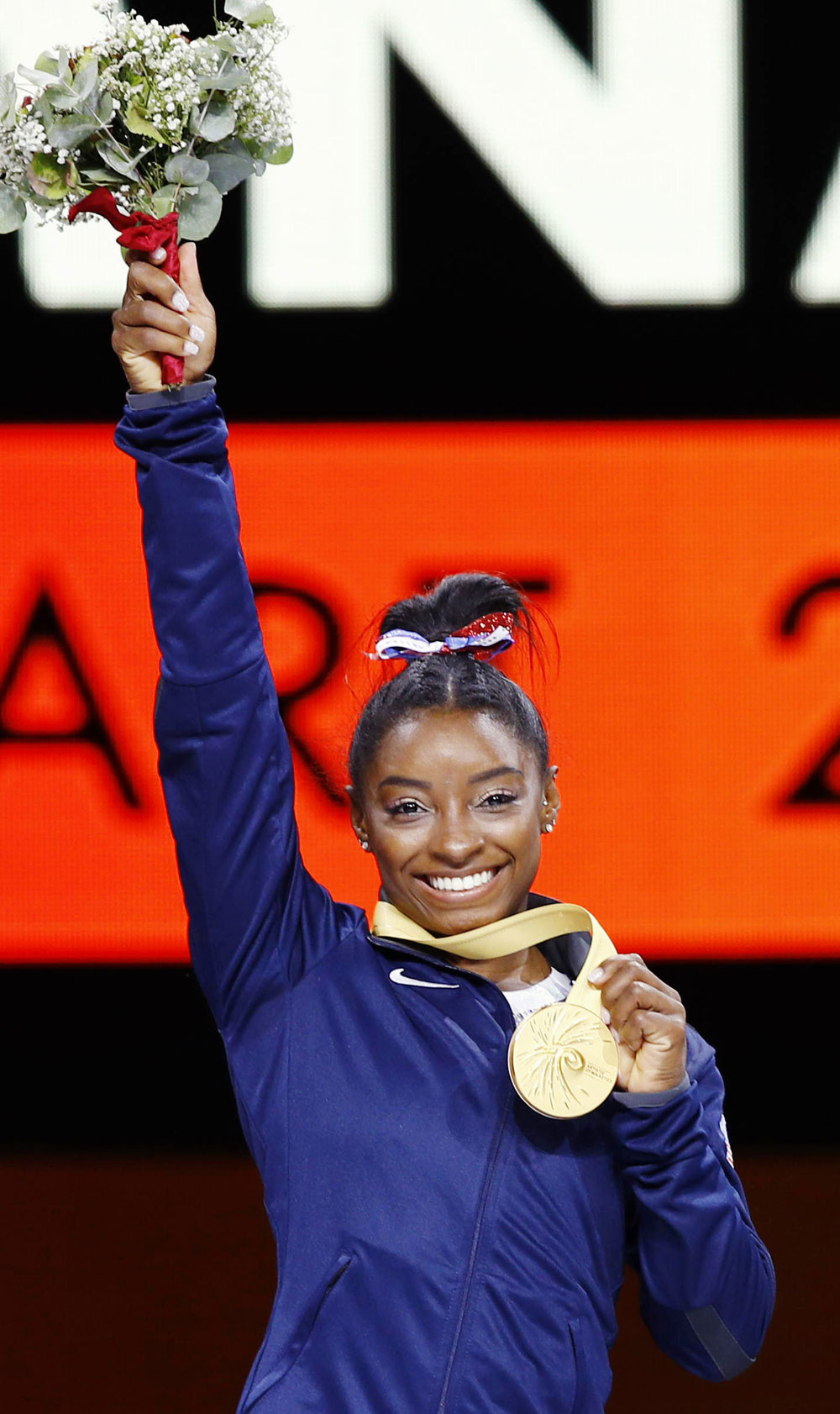 Simone Biles is the most decorated gymnast in world championship history. She has a total of four moves named after her. Simone was the most decorated gymnast at the Rio Olympics, along with swimmer Katie Ledecky. She's getting ready to head to the Tokyo Olympics this summer, and as part of her run-up to the games, she partnered with beauty brand SK-II to send an important message about ending the toxic competitions around appearance:
Biles, 22, and the beauty brand this week launched a campaign to put an end to beauty competition. The goal of #NOCOMPETITION is to raise awareness about unnecessary comparisons and judgements, and to inspire women to embrace what beauty means to them — and no one else.

Joining Biles in the campaign are . . . badminton duo and Olympic gold medalists Ayaka Takahashi and Misaki Matsutomo, table tennis player and two-time Olympic medalist Ishikawa Kasumi, surfer Mahina Maeda, world-record holder swimmer LiuXiang and the members of the Japan Volleyball team.

Biles tells PEOPLE that it's time we shed more light on this toxic culture of negativity.

"Personally, I feel like it's something that's not talked about a lot — especially in the athletic world — and I think it's a really important conversation to have. And I don't think I'm the only that feels that way, so partnering with SK-II was neat for me because [together] we get to bring this topic to the surface."
In 2016, Simone told Hoda Kotb that a coach had called her "too fat" in 2013, which devastated her. Simone shared the news of her campaign with SK-II on Instagram, and talked about the terrible things about her body that people have said to her, and how they have hurt. That post is below and People excerpted some of the text:
"In gymnastics, as in many other professions, there is a growing competition that has nothing to do with performance itself," she wrote. "I'm talking about beauty. I don't know why but others feel as though they can define your own beauty based on their standards."

Biles continues: "I've learned to put on a strong front and let most of it slide. But I'd be lying if I told you that what people say about my arms, my legs, my body…of how I look like in a dress, leotard, bathing suit or even in casual pants hasn't gotten me down at times."
Simone says, "I am standing up for myself and for everyone that has gone through the same."
This is a campaign with a beauty brand, but it's such an important message. It's mind-boggling and heartbreaking to me that Simone has had to put up with comments like the ones from the coach and others who feel that it's completely acceptable to comment on her appearance at any time because she's an athlete whose body is the center of attention when she's competing. I hope that the campaign helps shift the conversation around body image away from toxic beauty standards and that Simone brings home more medals this summer!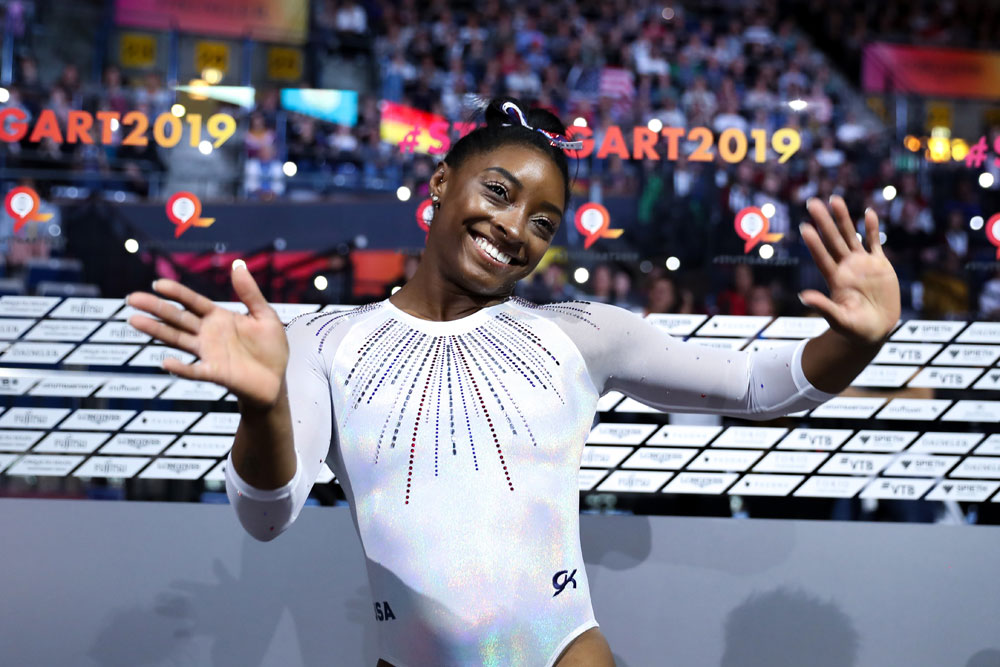 Photos credit: Avalon.red
Quimby's RSS Feed