Kaiser
This user hasn't shared any profile information
Home page: http://www.celebitchy.com
Posts by Kaiser
Angelina Jolie dropped Maddox off at college in South Korea. [JustJared]
Wait until we debate which chain has the best chicken tenders. [LaineyGossip]
Heidi Montag, Christian music songstress. [Dlisted]
Peak 2019: Manson stans and Bundy stans are fighting online. [Pajiba]
Love & Hip Hop fakery? Well, I never! [Starcasm]
Sofia Vergara has a crush on Claudia Schiffer. [Seriously OMG]
Would you wear this Gucci necklaces? I would not. [Tom & Lorenzo]
The Log Cabin Republicans are delusional. [Towleroad]
Kirsten Dunst does big eyeliner and bangs. [GFY]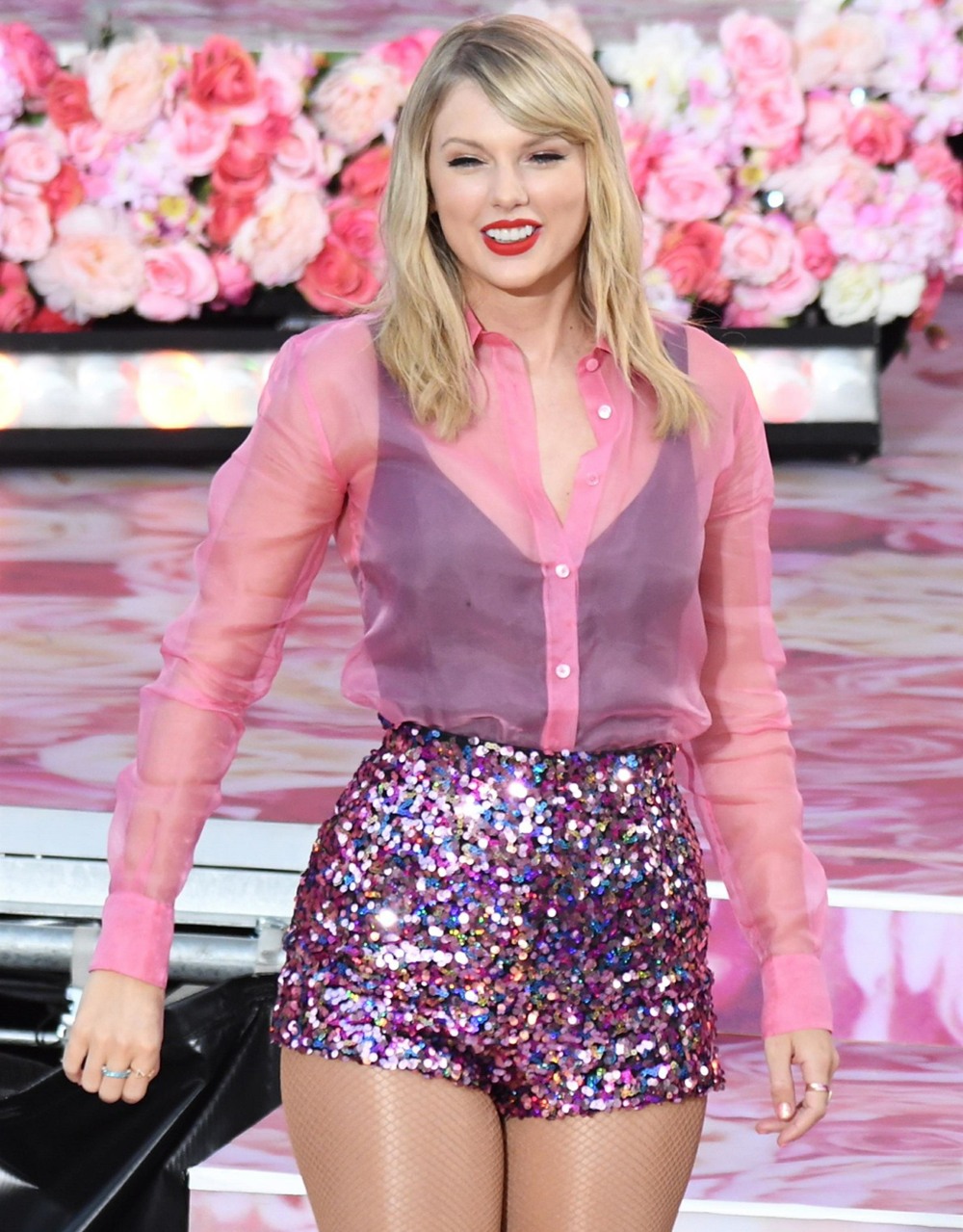 This outfit, my lord. I guess this is what Taylor Swift's Lover tour will look like in a few months: sequined, high-waisted booty shorts and everything lilac and pink. It would be cute if she was 12. I know that's harsh, I get that. Who am I to criticize Girl Culture? Who am I to say that a nearly 30-year-old woman should put away hearts and purple sequins and everything looking like Pepto-barf? Maybe this is truly Taylor's aesthetic. But that's the thing – I don't think it is her aesthetic, really. I think she's decided that this juvenile "look" is her whole deal for this album cycle.
Anyway, these are photos from Taylor's appearance on Good Morning America today. She spoke to Robin Roberts, and she performed a concert live on GMA to promote Lover, which is out tomorrow. She confirms that she plans to re-record her old albums after Scooter Braun bought Big Machine. She said: "Yeah, that's true, and it's something I'm very excited about doing because my contract says that starting November 2020—so next year—I can record albums 1 through 5 all over again. I'm very excited about it. Because I just think that artists deserve to own their work. I just feel very passionately about that. Yeah, it's next year [I'll start doing that]. It's right around the corner. I'm going to be busy. I'm really excited."
FULL INTERVIEW: @RobinRoberts chats with @TaylorSwift13 about her new album #Lover!#TaylorSwiftOnGMAhttps://t.co/W1vUNMab63 pic.twitter.com/uvafn2qlrN

— Good Morning America (@GMA) August 22, 2019
I honestly don't have an opinion about that. If she wants to do it, so be it. God bless and godspeed, Tay.
Meanwhile, her dad Scott delivered pizzas to fans waiting for her performance today. Interestingly enough, there's another story going around about Taylor and her father – apparently, he had a Facebook account and he was posting/sharing Deplorable memes and such. Then just as mysteriously, his Facebook account was shut down this week. Is this for real? The Daily Mail reported it, that's why I'm asking. It seems remarkably careless if her dad was doing that online.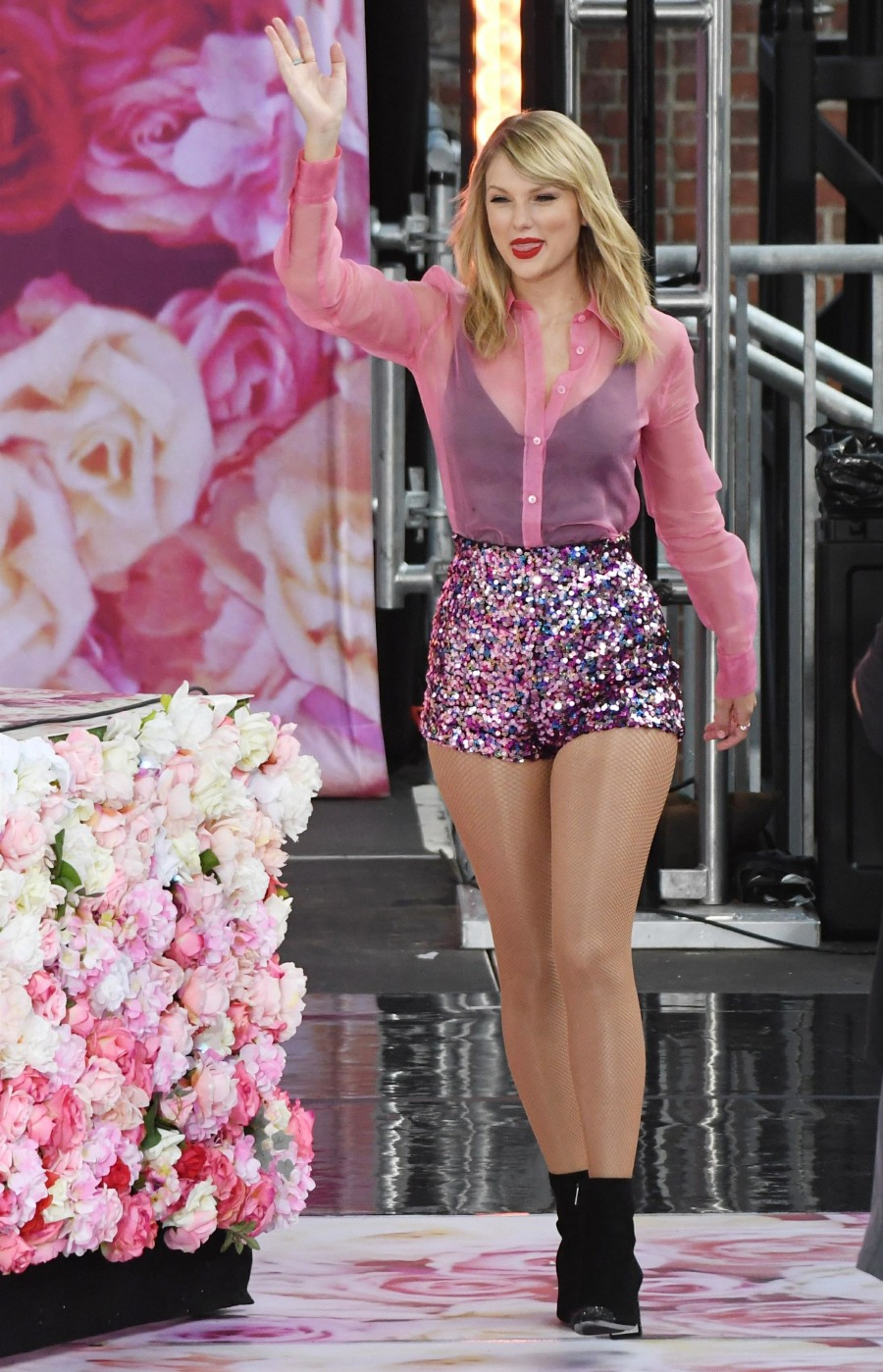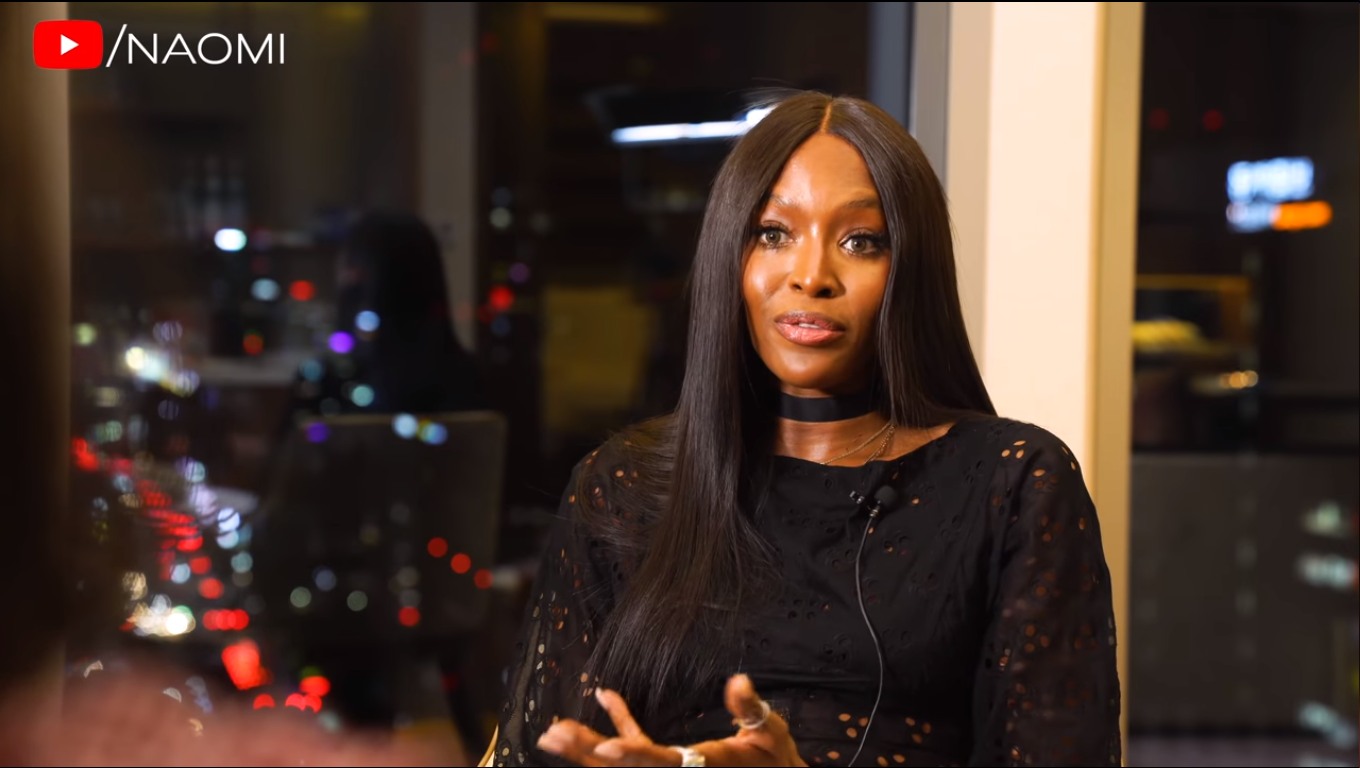 It's a little bit sad-funny to see the British tabloids in such a tizzy about Prince Andrew and his connections to Jeffrey Epstein. They truly don't know how to report it. To be fair, I imagine that Buckingham Palace courtiers are trying their best to massage the story, all while encouraging the press to throw certain other people under the bus to protect the Queen's favorite son. For weeks, it was the Duchess of Sussex being thrown under the bus. But now Naomi Campbell is getting thrown too. Naomi was casually acquainted with Epstein, just like she was casually acquainted with Harvey Weinstein, Kevin Spacey and actual, like, war criminals. The Daily Mail did a big write-up about how Naomi doesn't deserve any humanitarian awards because of these associations. To that I say: has any woman come out and said that Naomi raped her or that Naomi accepted trafficked women or children as sexual "gifts"? If not, then it's not the same.
Anyway, Naomi wasn't pleased that her name has cropped up in the Epstein stories. To be fair to the Daily Mail – I know, I know – Naomi did fly on Epstein's jet a few times years before his 2008-09 arrest and plea deal. She doesn't have any answers for THAT. But simply knowing Epstein socially, in those circles? Yeah, that was how he had so much access – he bought it. He spent money to hang out with the biggest names. So Naomi decided to post this video to her YouTube channel – it's basically a fake "interview" where she talks about the Epstein stuff and other stuff:
What she said about the Epstein stuff:
"What [Epstein] has done is indefensible, and when I heard it sickened me to my stomach just like everybody else…I've had my fair share of sexual predators and thank God I had good people around who protected me from this. I stand with the victims. They are scarred for life."

One of Epstein's accusers, Virginia Giuffre, and his alleged madame Ghislaine Maxwell, were pictured on a yacht in the French Riviera where Campbell was celebrating her 31st birthday with her then-boyfriend, Flavio Briatore. Giuffre, now Roberts, was 17 at the time. Campbell said she was introduced to Epstein at that 2001 party in Saint-Tropez, by Flavio Briatore, an Italian businessman. In addition, "He was always front-and-center at the Victoria's Secret shows," she said.

"I find it extraordinary that of all the hundreds of thousands of people that I've stood next to to take pictures with at a public event they've only chosen these few," she said, calling the article "character assassination…. it's going to be very difficult to be photographed at public events because you're going to be thinking, 'If you do take a picture, it's going to be taken out of context and used in a negative way.' The frightening conclusion here is that if the negative action of your neighbour, colleague, or even an associate can somehow make you guilty too, simply by association, then we indeed live in very worrying times. This affects us all. It's wrong. It's unfair. And it must be stopped."
[From Page Six & LaineyGossip]
As we saw when the #MeToo stories came out, people will always be all too eager to find some way to blame women for a predator's actions and crimes. I think Naomi should explain why she used Epstein's plane, but I also assume her explanation will be something like "rich men have always lent me their planes and it doesn't mean that I cosign their activities." But the rest of it is just… ugh. As I said before, if some survivor comes out and says she was trafficked to Naomi, then we'll talk about how Naomi has some responsibility here. But Epstein was literally around tons of celebrities, royals and well-connected people for years and years.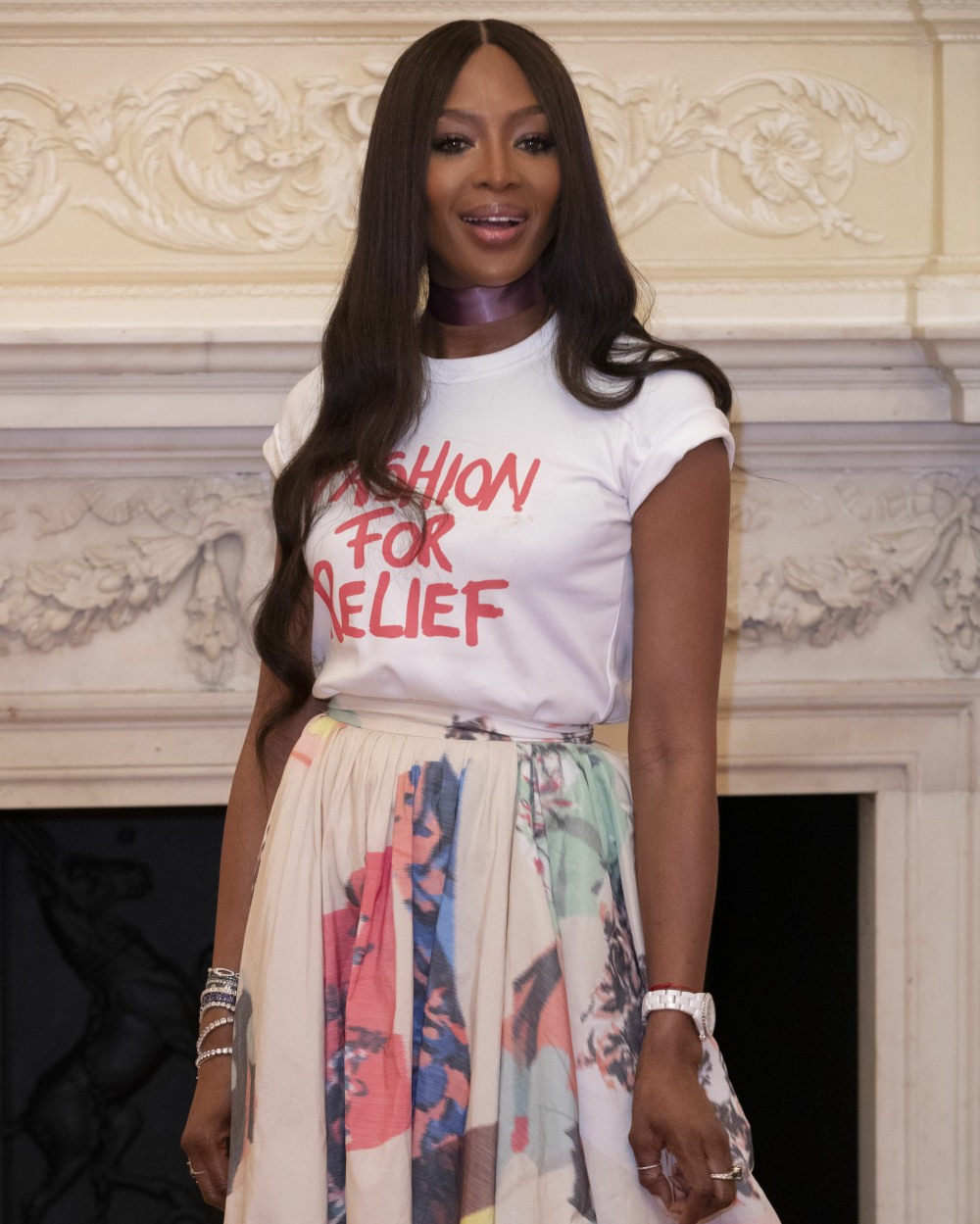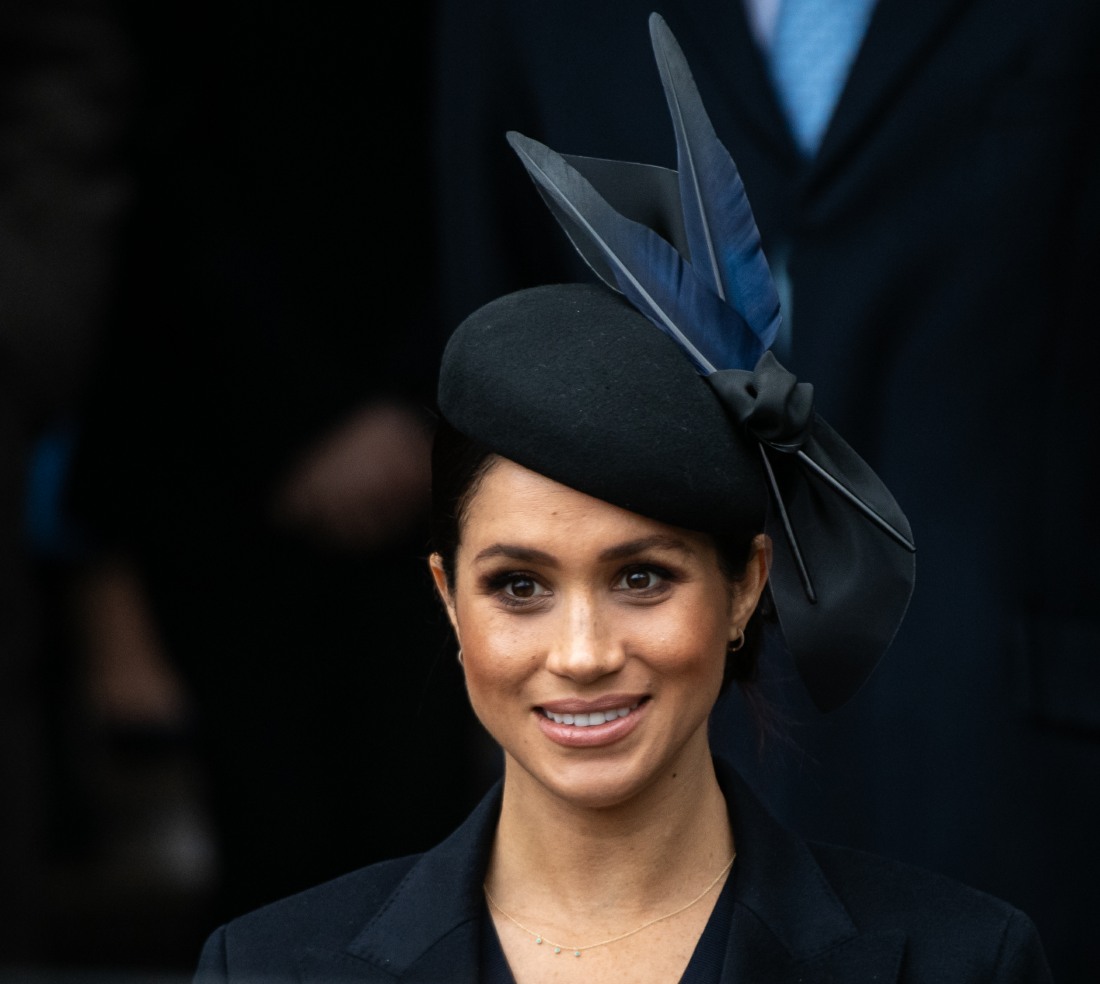 The Duchess of Sussex has been victimized and bullied for more than a year now. The racism towards her is profoundly upsetting to me, so I can't even imagine how upsetting it is to her. She shouldn't have to "rise above" all of this sh-t. But what else can she do? Leave Harry and simply say "I refuse to be abused like this anymore"? People would attack her even more if that happened. So "rise above" it is. Vanity Fair's Katie Nicholl has a new story about how Meghan is feeling these days and what she's focusing on: her Smart Works capsule collection.
They have faced a media backlash over their use of private jets, but today Meghan Markle rose above the controversy to visit a charity that she is passionate about. In a new story posted on Instagram today, Meghan was filmed at a promotional shoot for her new capsule clothing collection for Smart Works, a charity that helps women get back on the career ladder.

Having recently returned from a three-day break vacation with Prince Harry and their son, Archie Mountbatten-Windsor, sources say Meghan is rested and "raring to go" as she prepares to return to royal duties next month. The Sussexes are touring Southern Africa in September, which will mark Meghan's return to full time royal duties. However, she has been working hard behind the scenes throughout her maternity leave. She edited the September issue of Vogue and has collaborated on the capsule collection for Smart Works. As her appearance Wednesday proved, she has been hands on.

"She's moving on and riding above the storm," said one insider. "She's not wasting time or energy on the row over the private jets, instead she's getting very excited about the new launch."

Meanwhile, a handful of Meghan's close friends, including stylist Jessica Mulroney, have come to her defense, claiming that she continues to be the subject of bullying and unfair treatment in the media. Sources close to Meghan, who says she does not read the tabloid press, said that she is aware of the controversy over the private jet travel. But one source said she is unfazed by all the fuss: "As far as she is concerned it's a storm that will blow over. She is focused on bigger things right now."
"As far as she is concerned it's a storm that will blow over." I mean, it will blow over… until it's replaced with the latest racist smear. That's the cycle. Meghan says words, or goes somewhere, or breathes and every tabloid in Britain jumps down her throat. For the past two weeks, it's been about private planes. Next week it will probably be about how "Diva Meg" has no business being a fashion designer, she's "too American," too "celebrity." Whatever. Or it will be a whole new manufactured controversy, who knows. I want to believe that Meghan remains unbothered, but this sh-t wears me down, so I can only imagine how she feels. As for the Smart Works stuff – GMA is running a nice preview here.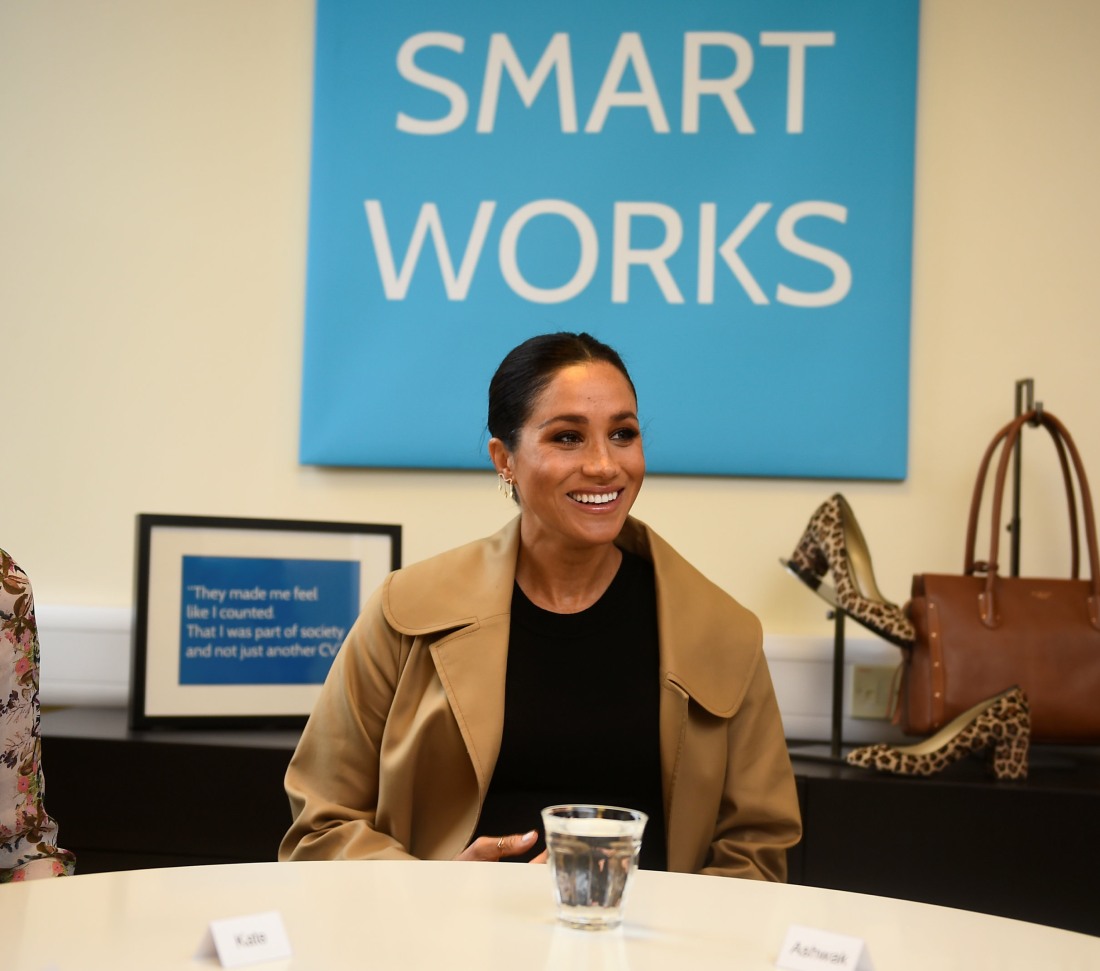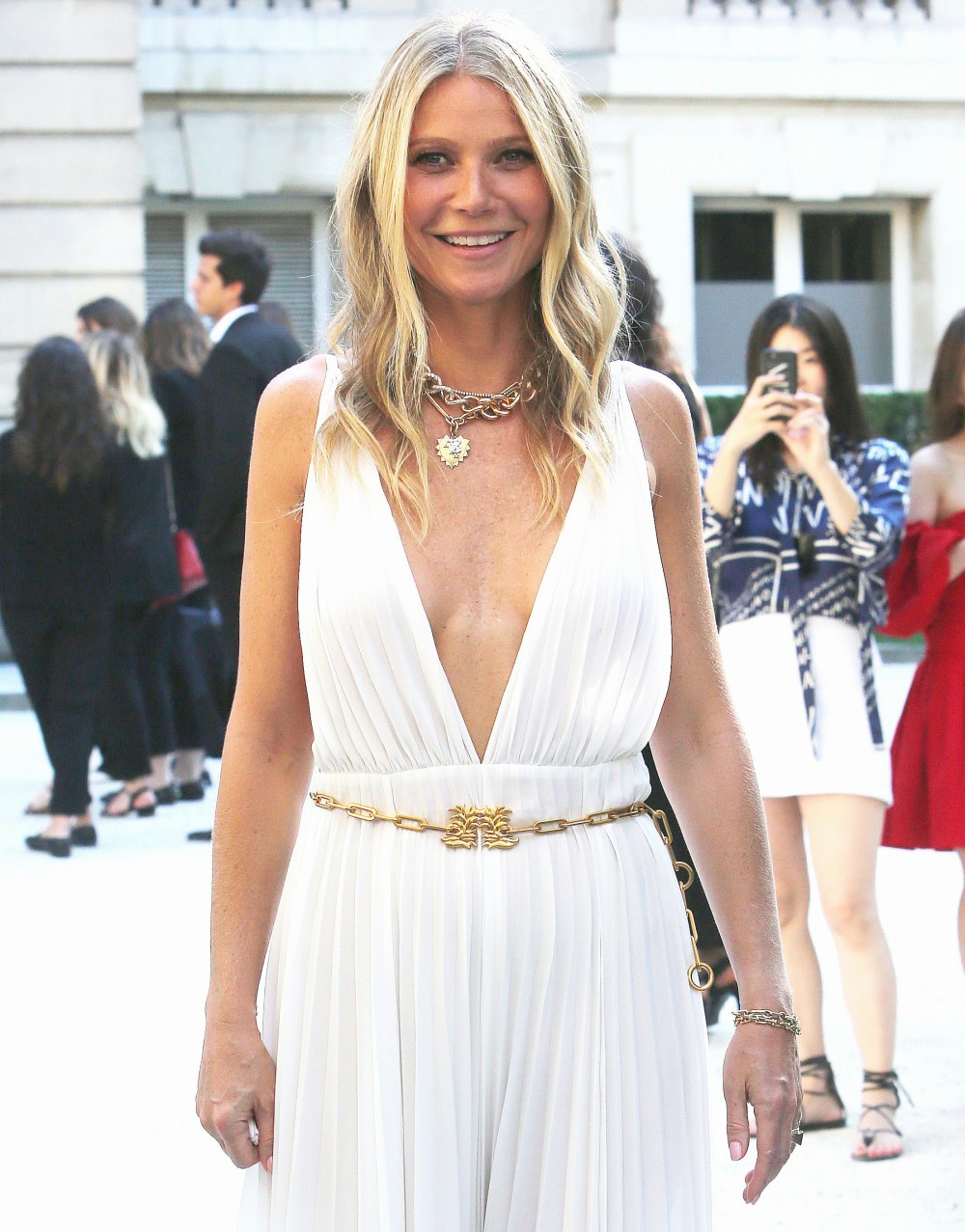 I have too many books. I have two stacks of books by my bed which are my "I will get to you when I get to you" reading list. But I also have at least three four five (?) other stacks squirrelled away around my house for books I also want to read, or books given to me as gifts, or books I've bought for other people and decided to keep for myself (no joke, I have a problem). Plus, I have at least three giant bookcases full of my books and books I inherited from my late father.
I would actually pay someone to come into my house and help me cull my book collection and organize it and possibly help me build at least two more bookcases? What I would not do is pay someone to buy more books so that my bookshelves would look fancier. But that's what Gwyneth Paltrow and other celebrities are doing. They're hiring Thatcher Wine (that's the guy's real name) to be their "celebrity bibliophile" and buy books for them and help them arrange those books on their bookshelves. Town & Country interviewed him and he spilled some tea on his ridiculous job:
What he thinks about the rise of books in home décor: "My invention for the book jacket means that someone can have the complete works of Jane Austen, but in a certain Pantone chip color that matches the rest of the room or with a custom image. People have invested in how their home looks: They chose the cabinets, the carpets, the paint, and the window coverings. Why settle for books that a publisher designed? Books can have as much style as anything else in the room.

What is on Gwyneth's bookshelf? "Gwyneth remodeled her L.A. home a few years ago and when she moved in she realized she needed about five or six hundred more books to complete the shelves. I looked at books she already owned, which focused on fashion, art, culture, photography, and architecture, as well as books that her kids liked. We expanded on those topics, and for the kids, we included a selection of classics that we thought they might like as they got older. In the family room we integrated the books into her existing collection so that it felt very light, inviting, and easy to grab off the shelves. In the dining room, we stuck to a more rigid color palette of black, white, and gray since it was less of a space where one might hang out and read.
"When she moved in she realized she needed about five or six hundred more books to complete the shelves…" This is so absurd to me, I laughed. I've had brutal moves before – I'm still traumatized by the move out of my college rental, honestly – and those moves are devastating because I know I won't be able to take all of my books. I still miss some collections of poetry I left behind in a move more than a decade ago!! But to move to a new house, look around and decide that you "needed about five or six hundred more books to complete the shelves"??? HOW? How do you not bring your books with you? How do you move into a house and suddenly decide to buy five hundred books AS DECOR? And of course Gwyneth Paltrow is exactly the kind of person who pays someone to fill her house with books she hasn't read (or even opened), books which are only there as actual decor and intellectual decor. BOOK POSEUR.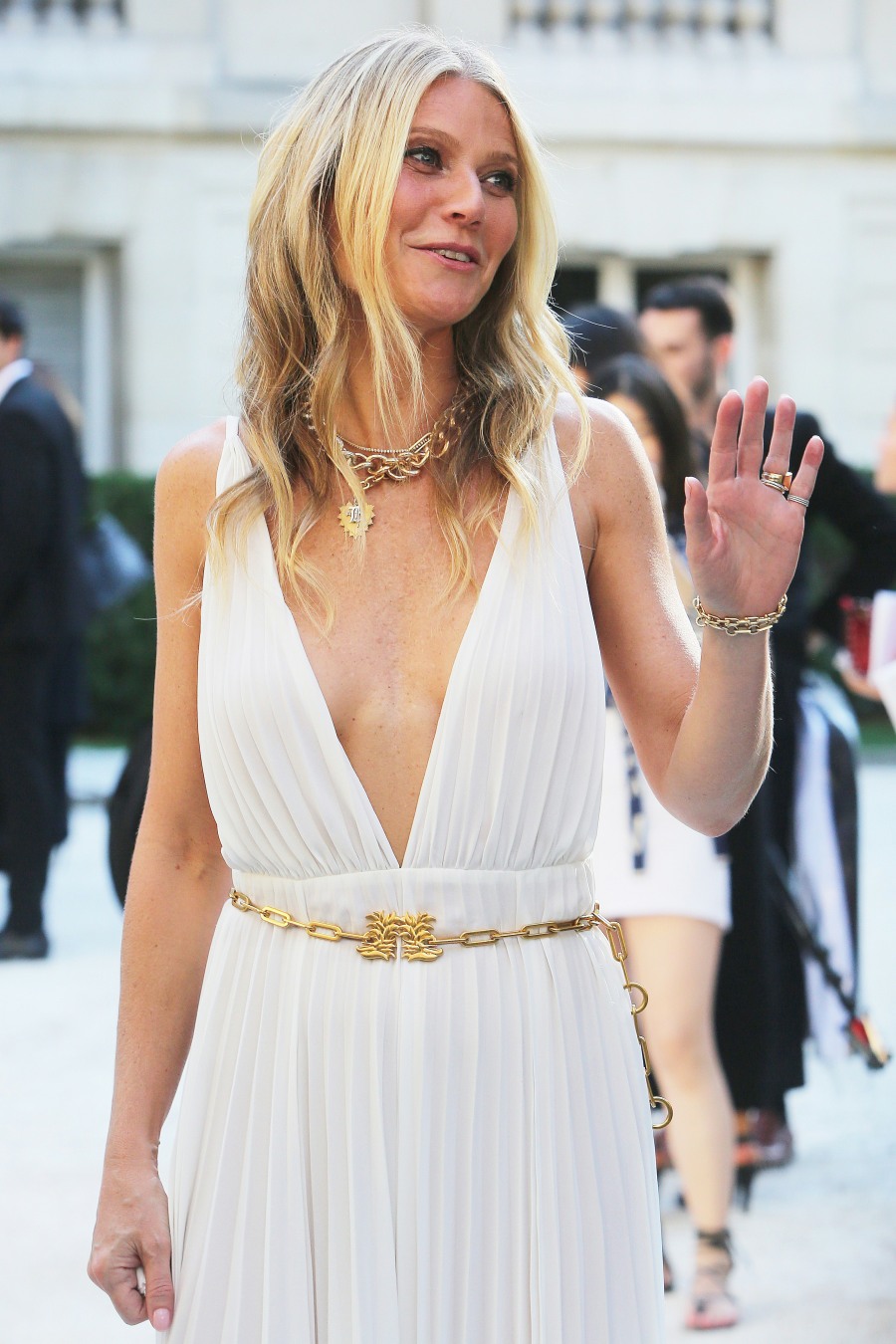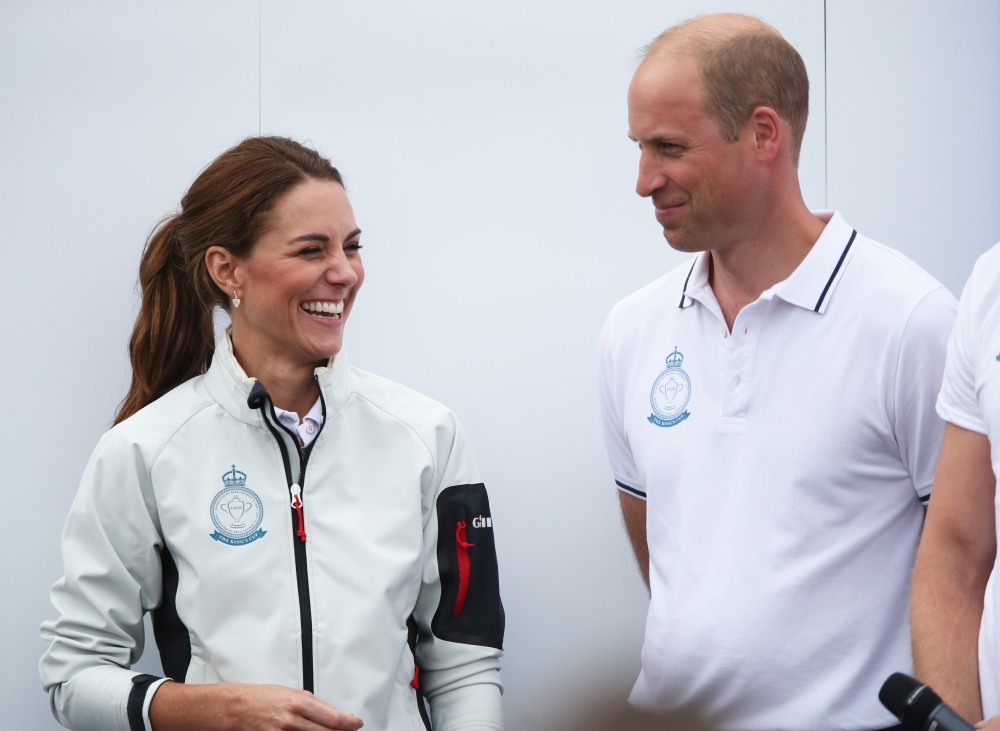 Why is everything so funny to me today? I swear, I have been laugh-crying as I write all morning. People just can't help being a–holes. People just can't help but show us exactly what they're doing. So, for the past two weeks, the British press has settled on a narrative about the Sussexes. Like many of the narratives, it seemed utterly plucked from thin air, and all of the "haters" decided to pounce and proclaim far and wide that THIS is the real reason why Harry and Meghan are awful: because they fly on private planes. Nevermind that the Duke of York, the Prince of Wales, and the Duke and Duchess of Cambridge are all regular passengers on private planes and helicopters. It's all about how Harry and Meghan are terrible.
Where did this narrative come from? Why now? How? Well, far be it from me to suggest that Prince William is the one quietly pushing the narrative. But he's certainly going to go out of his way to BENEFIT from the narrative. Behold, William wants us to see that he and his family took a cheap flight to Scotland:
Prince William, Kate Middleton and their children are seen getting off a £73 budget flight to Scotland https://t.co/xWkpQUxKAp pic.twitter.com/wgwpESmCrw

— Daily Mail U.K. (@DailyMailUK) August 22, 2019
And if the photos weren't enough, the Daily Mail had to tell you what it's all about:
Prince William, his wife Kate and their children have been spotted getting off a £73 budget flight to Scotland, amid a row over Prince Harry and Meghan Markle's private jet trips. The Duke of Cambridge and Duchess of Cambridge took the 8.45am flight from Norwich International Airport to Aberdeen Airport with their children this morning. The royal couple and their children can be spotted being escorted from the budget FlyBe plane and getting into waiting vehicles, where they are expected to be whisked away to visit the Queen and Prince Philip at Balmoral.

A passenger on the plane who spotted them said: 'The family were sat right at the front. I fly this route all the time and we were non the wiser. No-one knew they were on the flight. Later on I realised that Kate's mother was sat a few rows in front of me.'

Looking like you archetypal family man on holiday, Prince William can be seen clutching a number of bags while George and Charlotte run excitably alongside him. A spokesman for Kensington Palace said: 'We do not comment on what they do with their private time as a family.'
Oh well, I guess that means that William and his family are truly the most royal and perfect people ever, because they would never, ever use a private plane to go anywhere! Oh, what's that? You mean Poor Jason was especially keen to get this information out there, and he probably told the Daily Mail exactly where to set up their cameras? LOL. I mean, on one side, fair is fair and this was a well-played move on William's part, albeit super-obvious. On the other side, it's also pretty clear that William is behind so many of the smears of Harry and Meghan. Which is not funny, it's just depressing.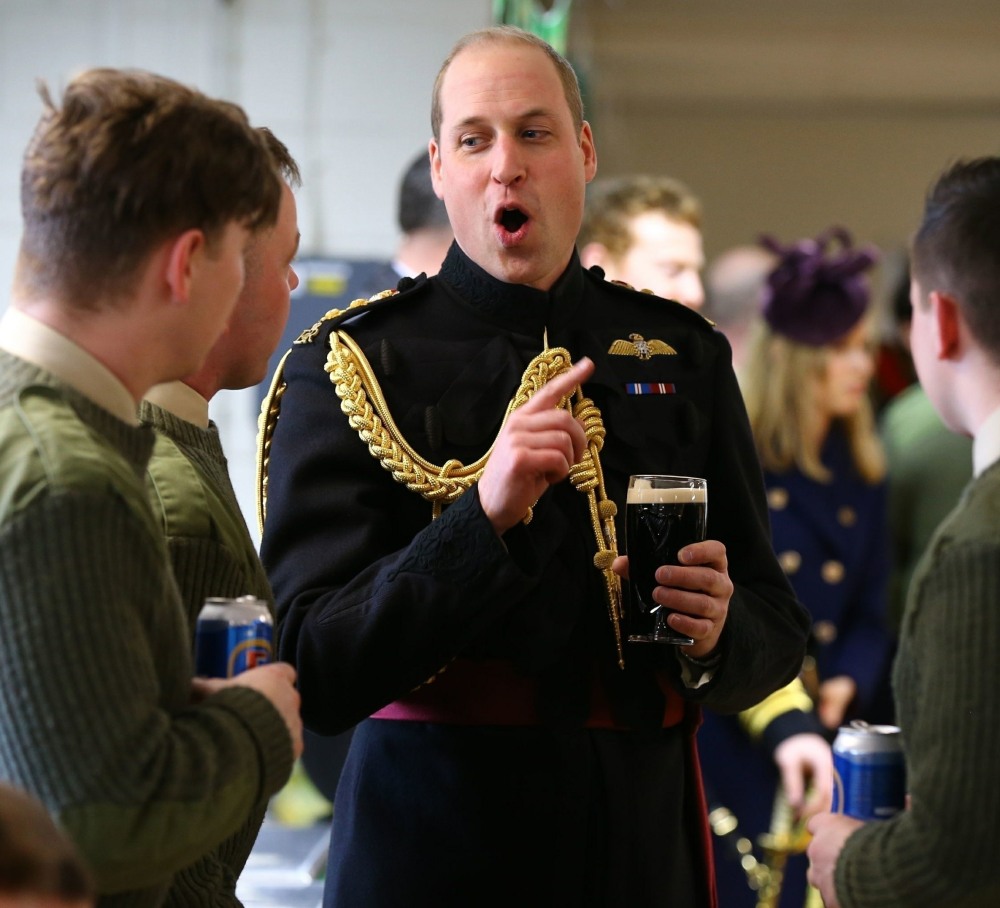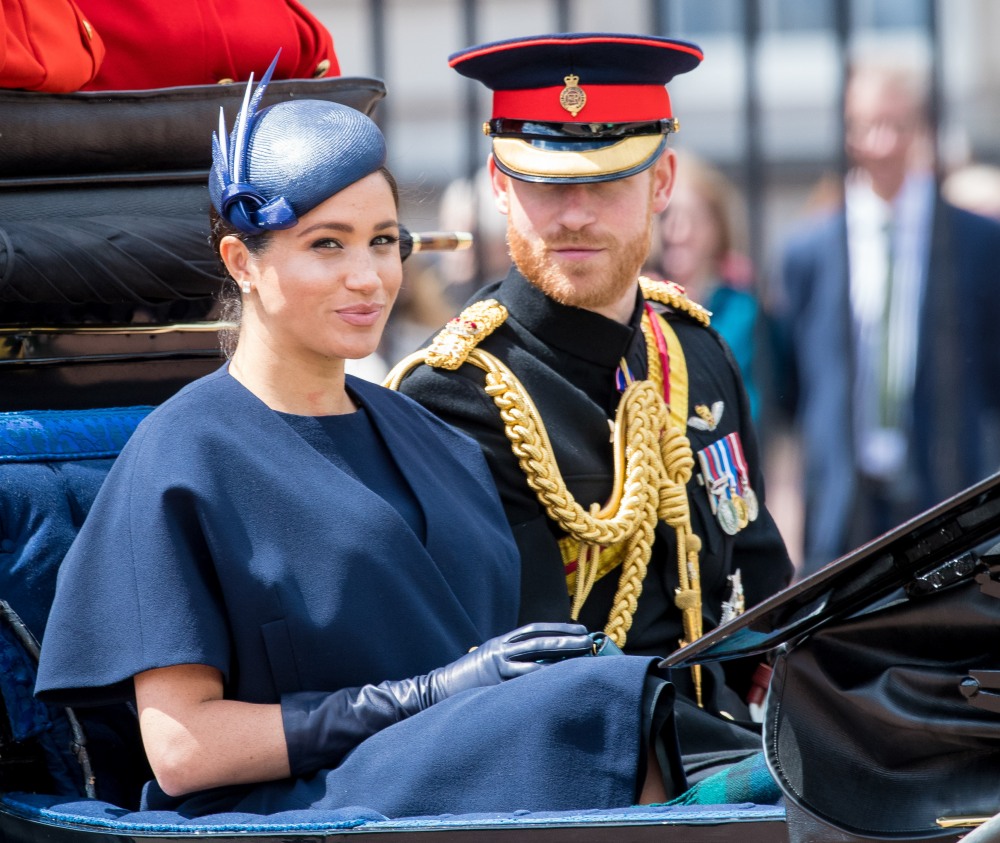 As I continue to say, the plan for the Duchess of Sussex is already in place. It's been in place for almost a year, and many people have already begun to initiate the plan. The plan is Send Meghan Away. The plan is Get Her Out Of The Country. The press, the royal family, the aristocracy and the royal courtiers are all trying to bully, demean and denigrate Meghan into leaving the UK. They would prefer if she divorces Harry and goes back to America – that would suit their narrative quite well. But if that doesn't work, they're hoping to make her presence in England so toxic that the only other option is "sending her off" somewhere in an official capacity, to live for several years.
I'm not saying that is what Meghan and Harry want or see for themselves. I'm saying that this is the plan that appeared months and months ago, when Meghan was pregnant and suddenly Prince William and his courtiers were hatching a scheme to exile the Sussexes in Africa. William didn't want to send them to Canada or Australia because they would still overshadow him there. So William – with a lot of help from the courtiers – thinks it would be better to send the Windsors' first biracial duchess to Africa. Why are we still discussing this mess? Because it's still in the air, and obviously, the Bully Meghan Out Of The Country plan is still in effect. Page Six's gossip columnist Cindy Adams had this curious and awful piece:
Harry and Meghan are not liked. But treated like rock stars. The following's from one with ears to Europe's royalty, who has poured such juice before and not proven wrong. Lacking independent connection to London's kings, queens or those who make aces of themselves, and minus Her Majesty's personal cell number, I now report what's reported to me.

Prince Harry and Mrs. Harry might get shipped to Africa as their semi-permanent home. Not because he mumbles he feels most happy and comfortable there and it's his favorite place — as if the bush beats Bond Street. But recall history. The '30s. The abdicated Duke of Windsor's divorced American duchess who was a pain in the realm? They got bounced to the far-away Bahamas because they shook Buckingham. Too much stress. Press. Distress. Same here. Now. Is what I'm hearing.

There is the Harry and brother William problem. 'Tis mumbled it's all become a bit heavy for not-so-swift Harry. His onetime drama queen missus creates drama. Wanted to give birth at home, not in the as-always assigned hospital. No immediate photos of baby Archie as is palace routine. Not cutesy cozy with others of Buckingham's high-class upper class, thus shoving far off to Frogmore. Used to spotlight, the wife's not doing great playing a main attraction at the palace.

Members of Princess Diana's former household staff see everything, know everything — tell everything. The Africa assignment, they say, could be "interesting." Stories keep coming. Like disliked is the new wife. Like Harry's not thrilled with her lavish spending on designer clothes. Like his old-time, longtime buds do not adore Meghan. Like, forgetting all the p.r. hoo-ha, the whisper is banishment to Africa — where she becomes an extra, not a leading lady — could do them in.
While Cindy Adams is an a–hole with all kinds of agendas, I don't doubt that her "sources" are saying all of this. An American Twitter friend traveling in England a few months back said something similar, that there was a buzz among the upper crust and well-connected that Meghan is not well-liked and that they think she'll divorce Harry at some point very soon. That's how they justify bullying her and smearing her, so it becomes a self-fulfilling prophecy – they believe she'll get bored and get tired of the smears, so they continue to smear her until she's tired of it. So, yeah, I believe that there is a plan to exile Meghan and Harry. Whether they'll agree to it… who knows.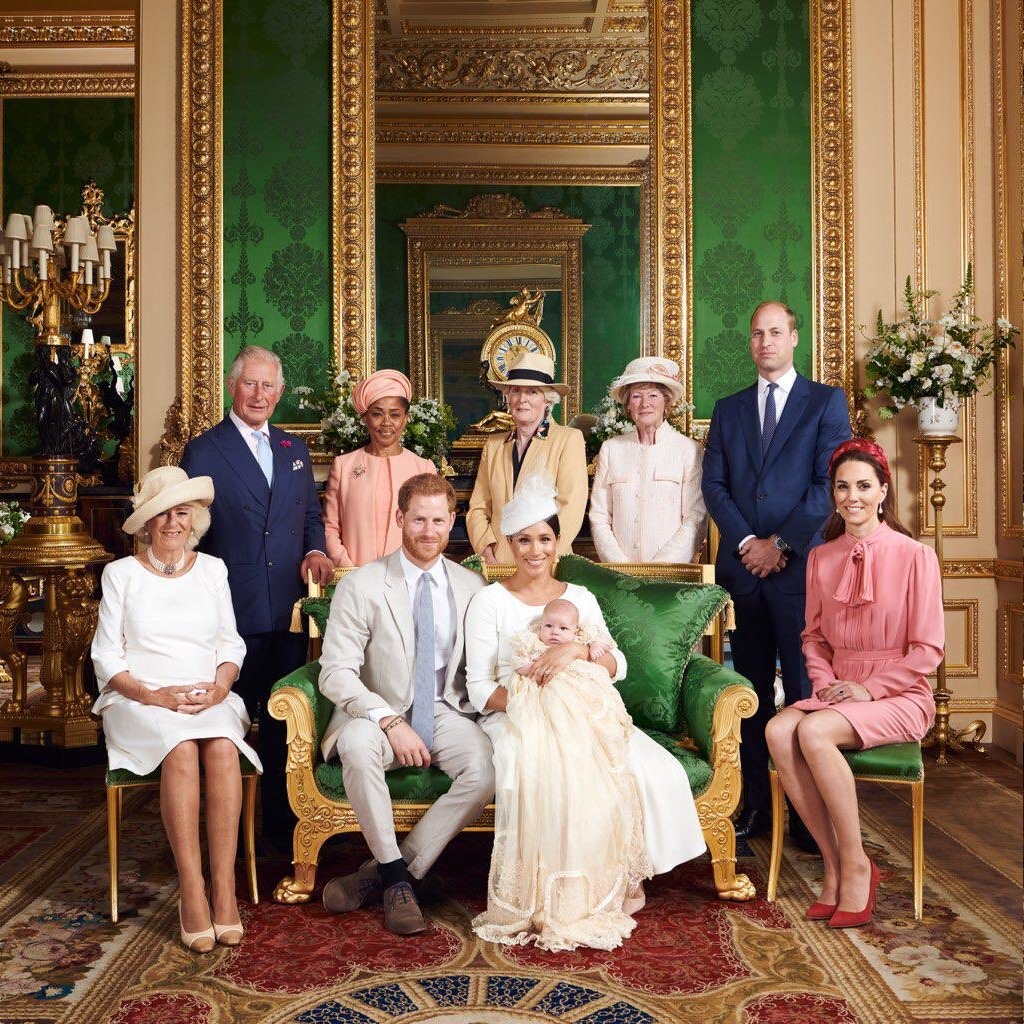 Kaiser's RSS Feed