Kaiser
This user hasn't shared any profile information
Home page: http://www.celebitchy.com
Posts by Kaiser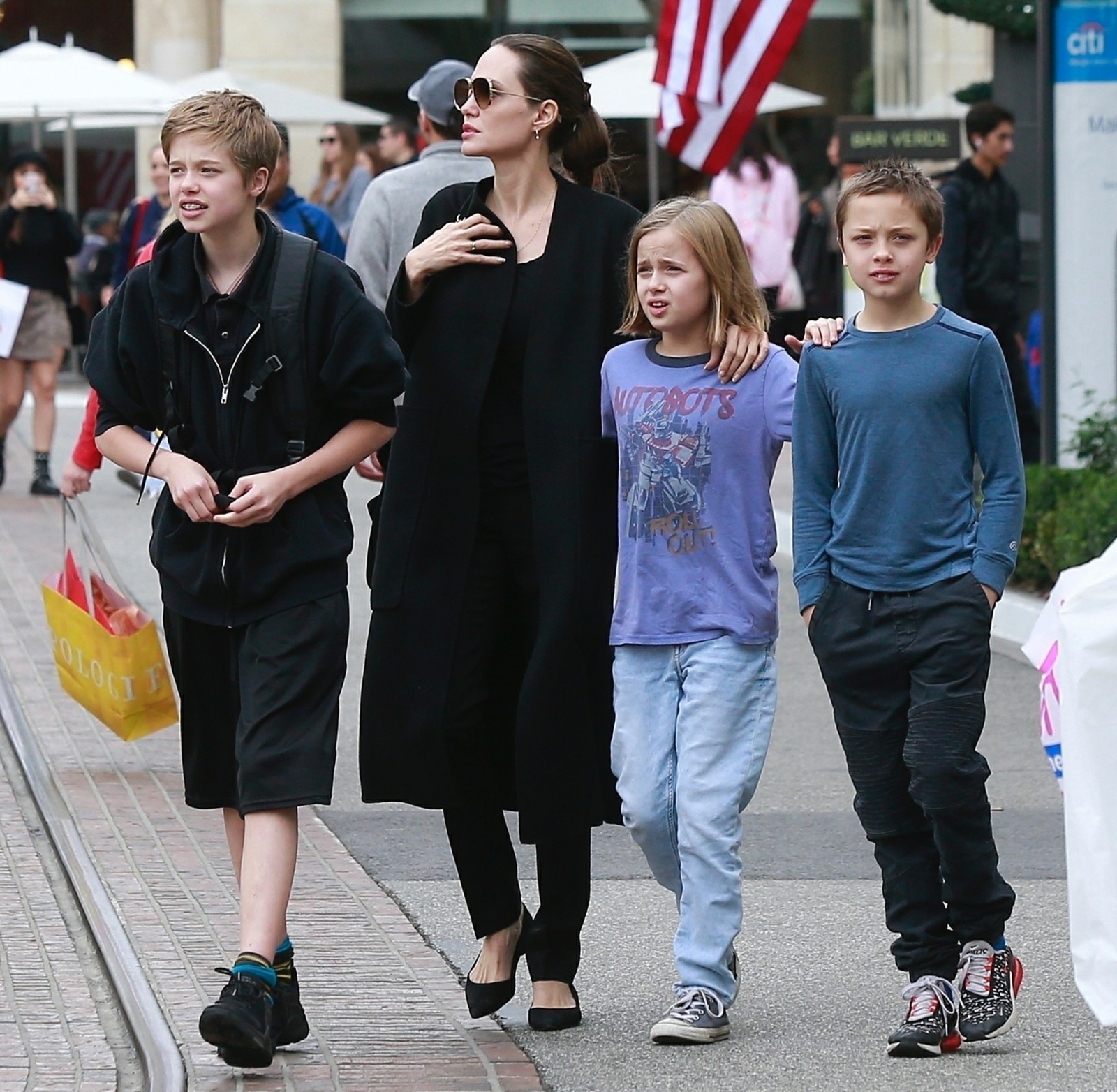 Angelina Jolie is the kind of person who still goes to malls and brick-and-mortar stores to shop. She probably knows that she could find everything she wants online, but I guess with six growing kids, she probably wants them to try on stuff before buying. So it happened again: Angelina got pap'd with some of her kids. Angelina took the three youngest kids – Shiloh, Vivienne and Knox – to the Grove in LA. They went to Crate & Barrel, Barnes & Noble and… I can't see any other bags, but they probably went other places. The other day, I actually did some Christmas shopping in some stores too – I went to Pier One (didn't buy anything) and Barnes & Noble (bought way too much).
We still haven't heard much about the deal Angelina and Brad agreed to, even though "sources" claimed that Brad "got what he wanted," even if what he got was less than 50% custody. I'm wondering if they negotiated a deal for Christmas too – does Angelina get the kids on Christmas morning, and Brad gets them on Christmas afternoon? Ah, divorced parents Christmas drama. Tensions will be high, no matter what. I predict we'll be unwrapping some Jolie-Pitt Christmas beef on December 27th.
The kids look fine with their mom though. Those Jolie-Pitt genes are so funny – Shiloh, Knox and Vivienne all look alike. The only thing that bugs me is that everyone but Viv is covered up in warmer clothes. Maybe Vivienne just runs hot, no matter the temperature.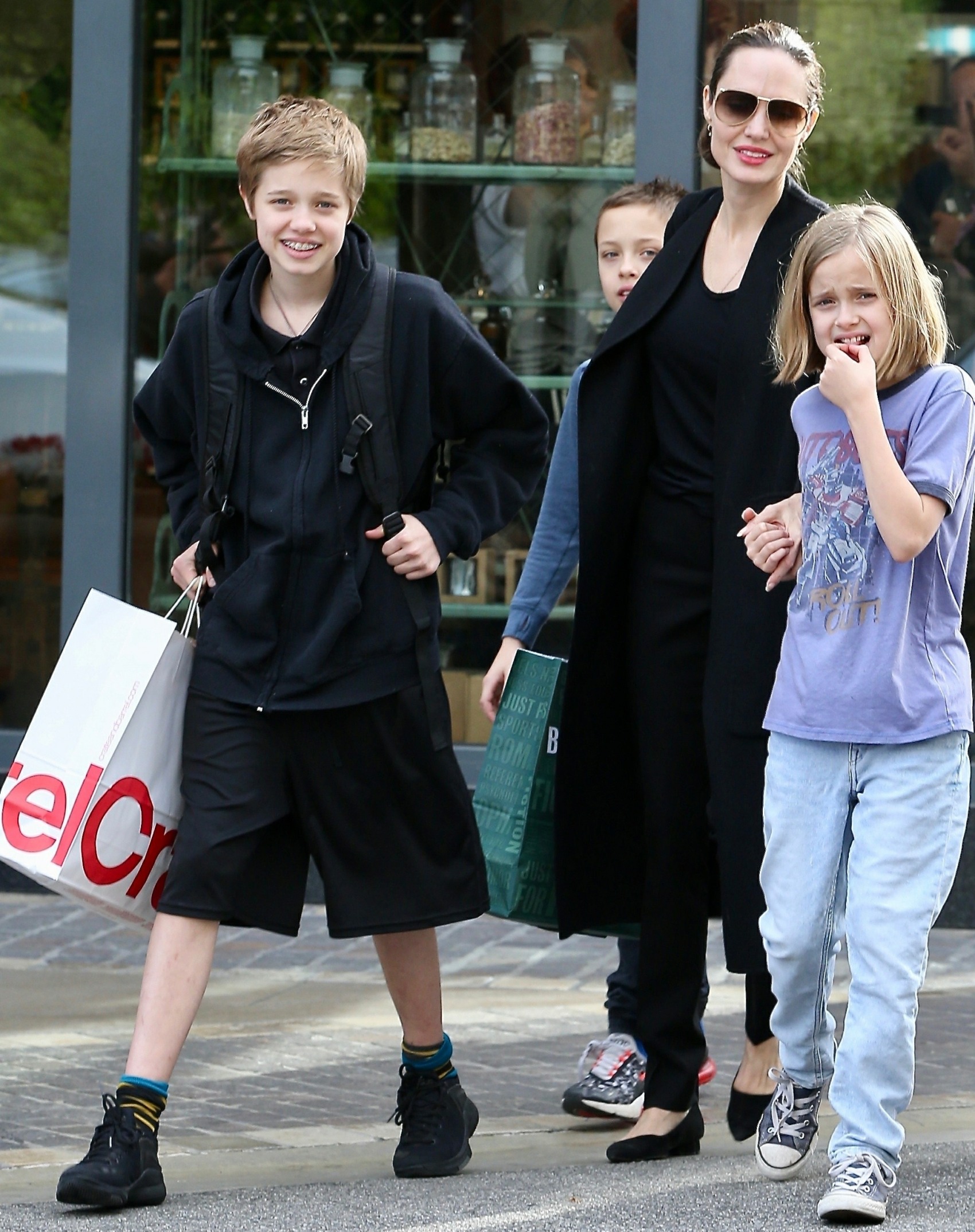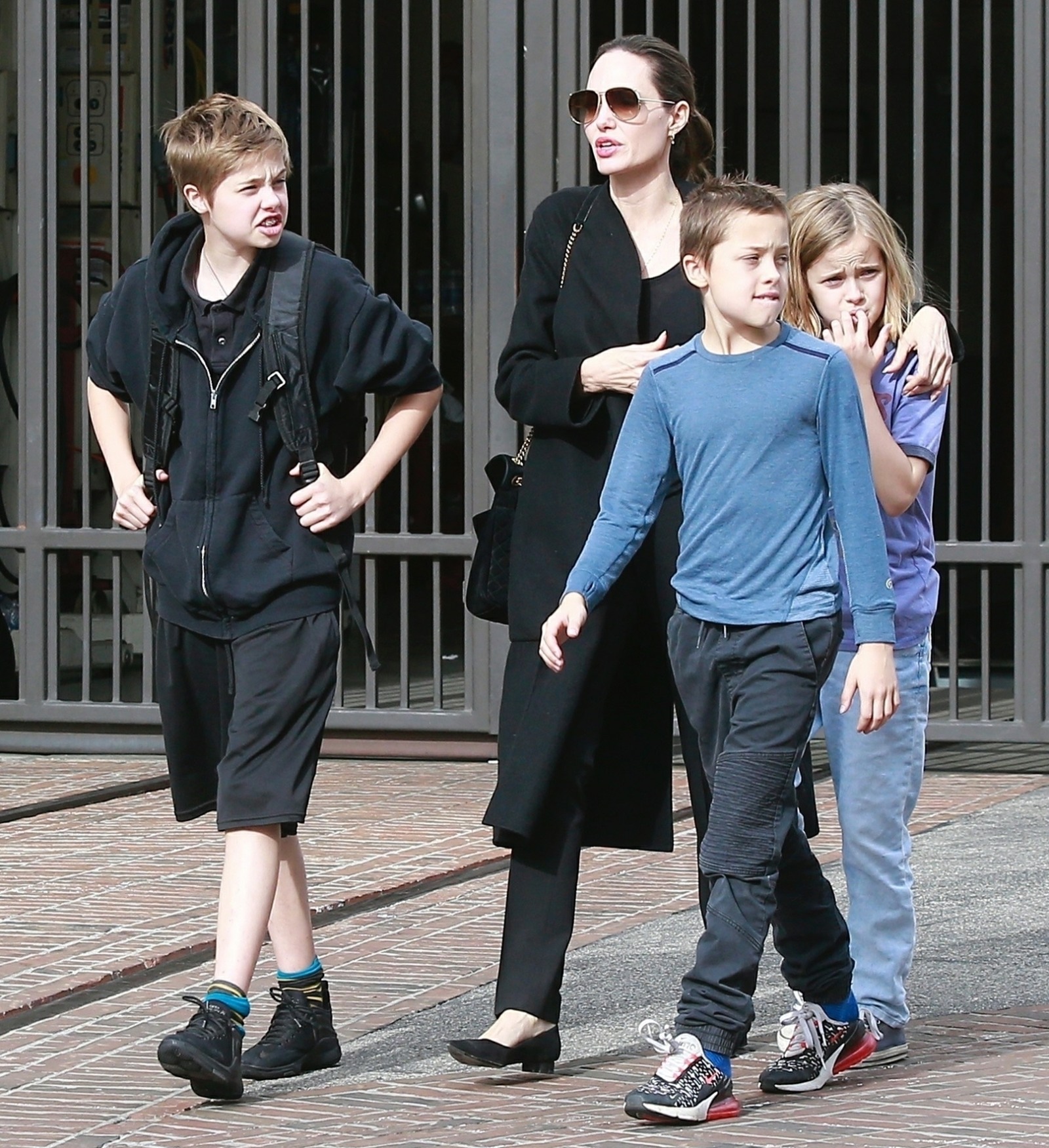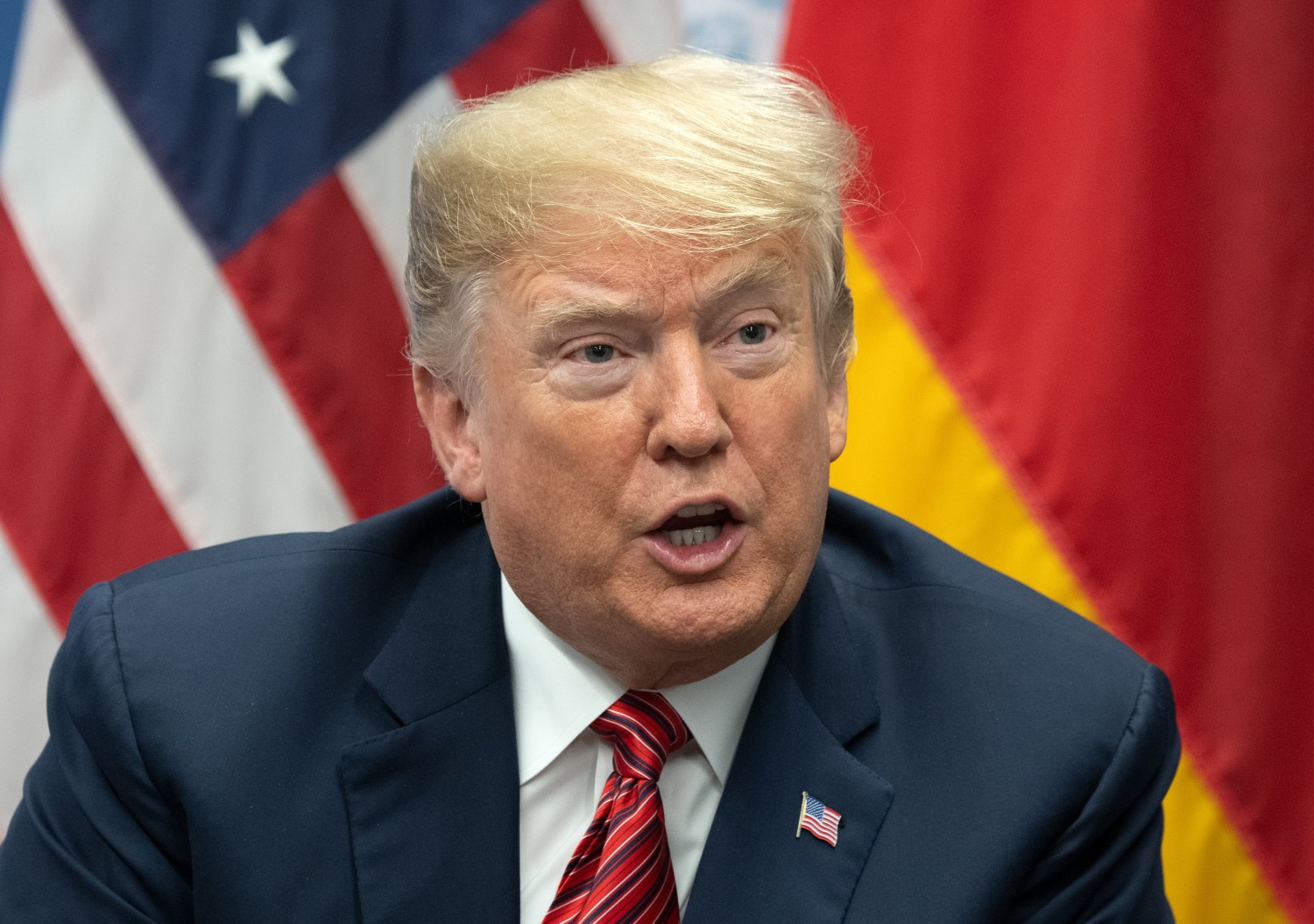 I understand that we all love to clown Donald Trump, because he's the bigliest and dumbest clown around. But I actually get tired of his typos and malapropisms. Trump is changing our language for the worse, and he's an international embarrassment. This morning, Trump got up bright and early to tweet about "smocking guns." They are the new covfefe.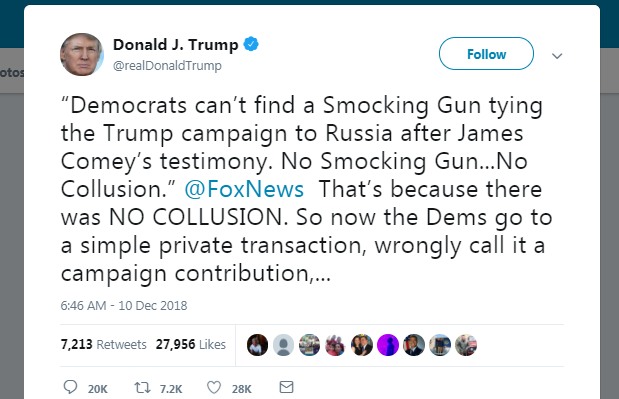 I mean… yes, everyone makes typos. Usually if I make a typo, it's because I can't spell for sh-t and I'm writing or tweeting too fast. But to misspell the word twice in one tweet and to leave that tweet up for hours? I feel like we're getting played somehow. Like he wants us to talk about "smocking guns" rather than Don Jr's imminent indictment:
[Last week], current and former White House officials gathered at the St. Regis in Washington, D.C., for an engagement party for former campaign staffer and CNN contributor David Urban, at once a reunion and seasonal celebration and a chance to compare notes on the gathering storm. The attendees included Dina Powell, Ivanka Trump, Anthony Scaramucci, Sarah Huckabee Sanders, and Tony Sayegh, a Republican strategist whom Trump appointed assistant secretary of the Treasury. "It was a garrulous holiday party," one partygoer said, "but people were worried about Mueller. It's not going anywhere."

At the party, there was talk about Don Jr.'s ongoing legal exposure. "Don is very worried," the attendee said. According to the source, Don Jr. departed this week on a hunting trip to Canada. "They think the bomb's coming this week, and he doesn't want to be anywhere near a microphone if the bomb drops," the source said. In addition to fears that Don Jr. may have lied to Congress, he's also said to be worried about his role as an executive at the Trump Organization.
Nothing screams "innocent" like leaving town in a hurry when there are indictment rumors swirling. Or maybe the "smocking gun" is a distraction from the fact that Trump wanted Mother's Husband's chief of staff to be his new chief of staff, only the guy refused and then announced he was quitting. Maybe "smocking gun" means "fleeing like rats from a sinking ship."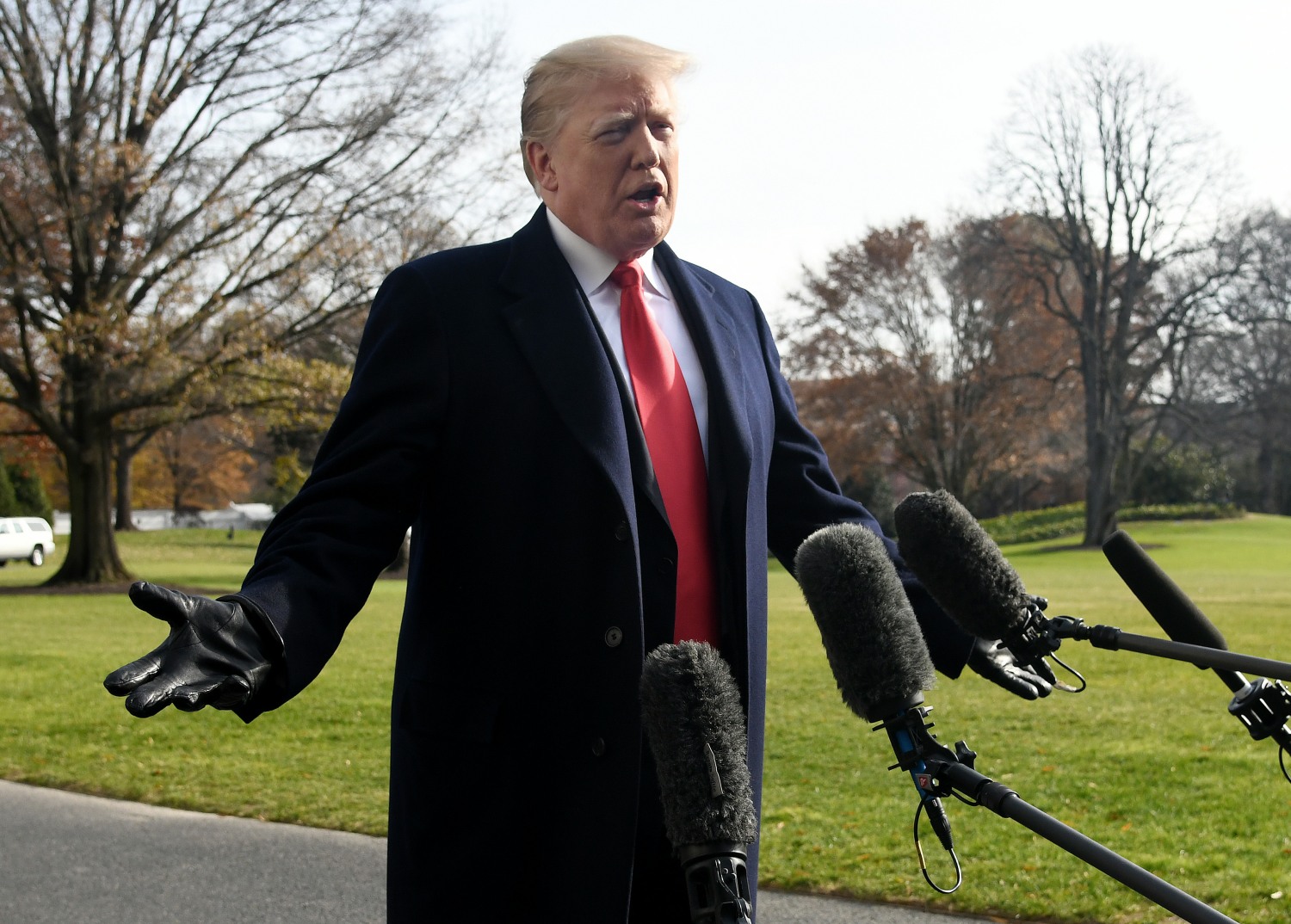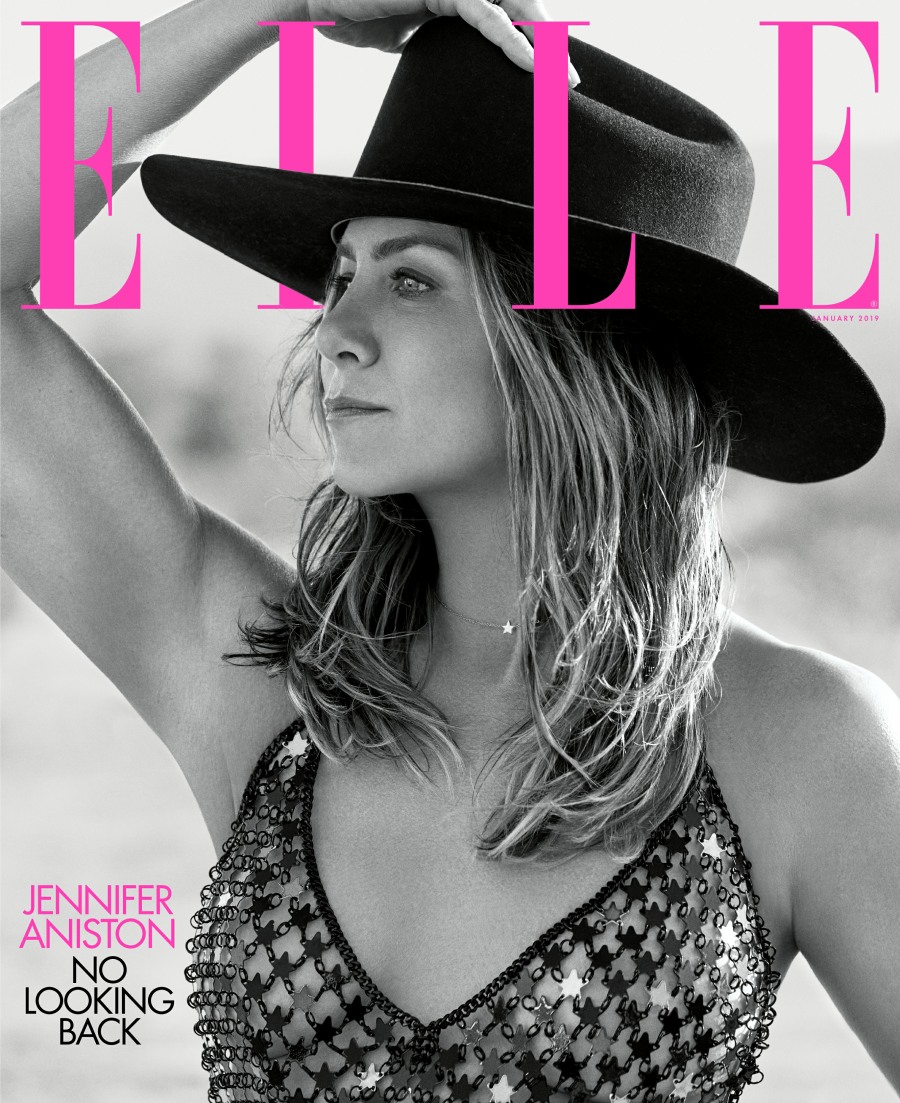 Jennifer Aniston covers the January issue of Elle Magazine, and the Elle editors did her dirty with this photoshoot. I know what they were going for – some sort of high/low desert-like scenes where she looks windblown and not glam-perfect. But her makeup is off and the lighting is off too, which means Elle mostly used the shots where her hair is in her face. It doesn't matter that much, because the interview is one of the most intensive she's done in months – you can see/read the editorial here. Some highlights:
Fairy tales don't exist: "We live in a society that messages women: By this age, you should be married; by this age, you should have children. That's a fairy tale. That's the mold we're slowly trying to break out of."

The tabloid narratives that have dominated her public persona: "Maybe it has everything to do with what they're lacking in their own life… Why do we want a happy ending? How about just a happy existence? A happy process? We're all in process constantly. What quantifies happiness in someone's life isn't the ideal that was created in the '50s. It's not like you hear that narrative about any men. That's part of sexism—it's always the woman who's scorned and heartbroken and a spinster. It's never the opposite."

Her marriages were successful: "I don't feel a void. I really don't. My marriages, they've been very successful, in [my] personal opinion. And when they came to an end, it was a choice that was made because we chose to be happy, and sometimes happiness didn't exist within that arrangement anymore. Sure, there were bumps, and not every moment felt fantastic, obviously, but at the end of it, this is our one life and I would not stay in a situation out of fear. Fear of being alone. Fear of not being able to survive. To stay in a marriage based on fear feels like you're doing your one life a disservice. When the work has been put in and it doesn't seem that there's an option of it working, that's okay. That's not a failure. We have these clichés around all of this that need to be reworked and retooled, you know? Because it's very narrow-minded thinking."

What we're doing by focusing on her marital or motherhood status: "You're diminishing everything I have succeeded at, and that I have built and created. It's such a shallow lens that people look through. It's the only place to point a finger at me as though it's my damage—like it's some sort of a scarlet letter on me that I haven't yet procreated, or maybe won't ever procreate."

Her mother screwed her up: "She was from this world of, 'Honey, take better care of yourself,' or 'Honey, put your face on,' or all of those odd sound bites that I can remember from my childhood. My mom said those things because she really loved me. It wasn't her trying to be a bitch or knowing she would be making some deep wounds that I would then spend a lot of money to undo. She did it because that was what she grew up with. 'You want to be happy. It's hard for big girls.' She was missing what was [actually] important. I think she was just holding on and doing the best she could, struggling financially and dealing with a husband who was no longer there. Being a single mom in the '80s I'm sure was pretty crappy."

Childhood goals: "I also was never a kid who sat around and dreamed about a wedding, you know? Those were never my fantasies. When I was first popped the question, it was so foreign to me. My priorities weren't about finding partnership and who am I gonna marry and what am I gonna wear on my wedding day. I was building houses with shoe boxes and toilet paper and felt. It was always about finding a home that felt safe. And I'm sure, because I was from a divorced-parent home, that was another reason I wasn't like, 'Well, that looks like a great institution.' "

Whether she'll have kids: She admits the prospect always felt "quite honestly, kind of frightening." She continues, "Some people are just built to be wives and have babies. I don't know how naturally that comes to me… Who knows what the future holds in terms of a child and a partnership— how that child comes in…or doesn't? And now with science and miracles, we can do things at different times than we used to be able to."
I don't disagree with anything she has to say, and these are topics she's been talking about for several years now. What bugs me is that Jennifer always seems to abdicate her own role in her tabloid narratives over the years, like the images were just foisted upon her out of nowhere, like she isn't the favorite client of one of the most powerful managers/Svengalis in Hollywood, like she hasn't participated, over the years, in painting a certain sad-sack/wronged-woman/good-girl portrait of herself. As for what she says about "marriages," plural, not working out… I still feel like I'm hallucinating. Were Jennifer and Justin Theroux legally married or what?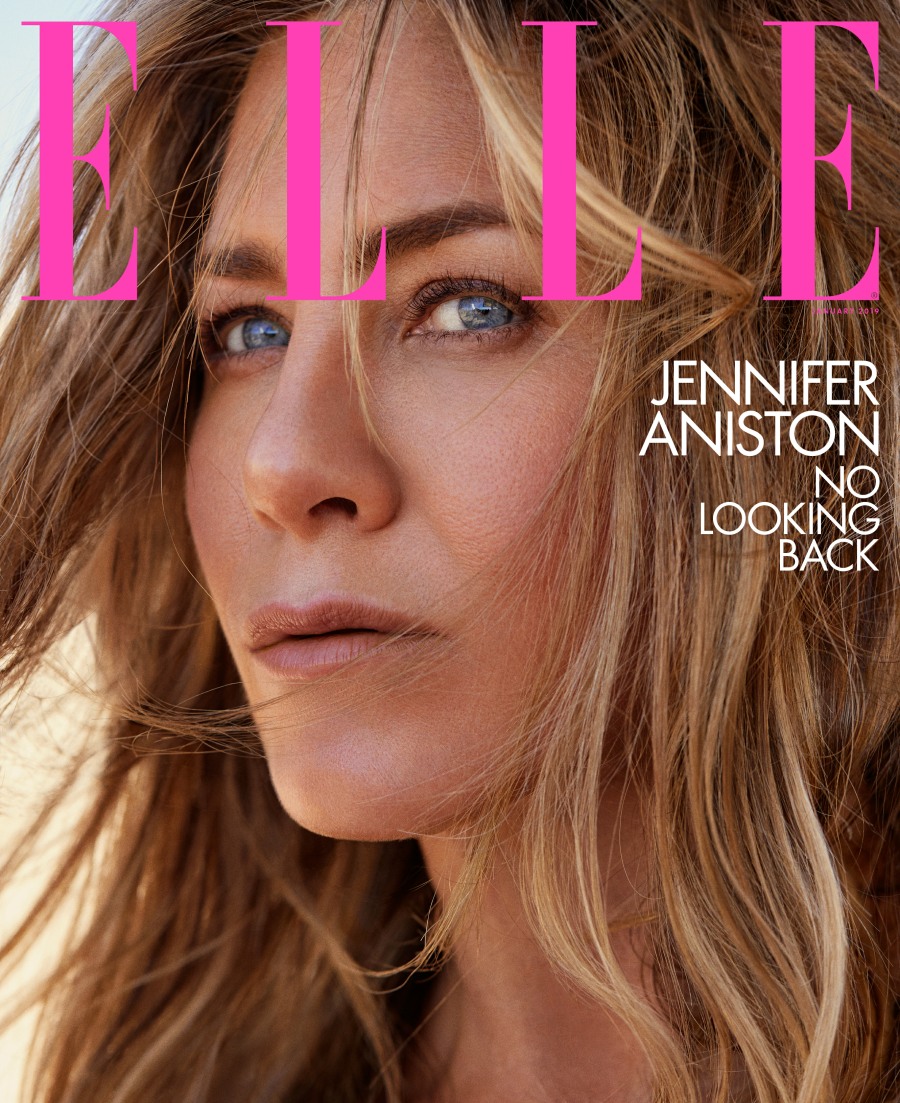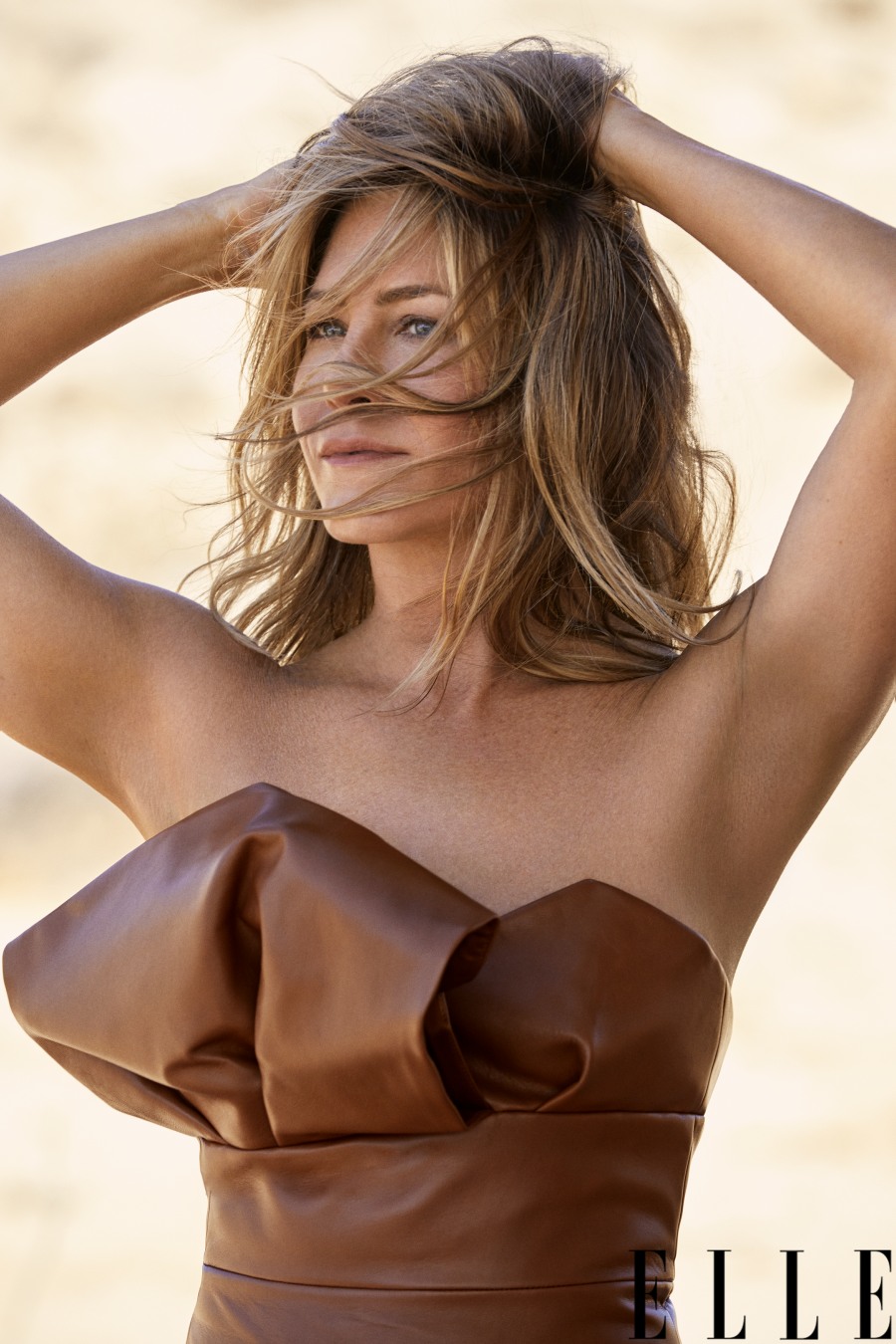 Covers and photos courtesy of Zoey Grossman for ELLE Magazine, sent from promotional Elle email.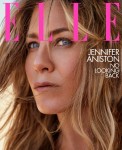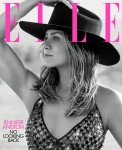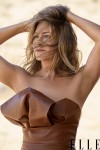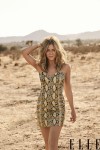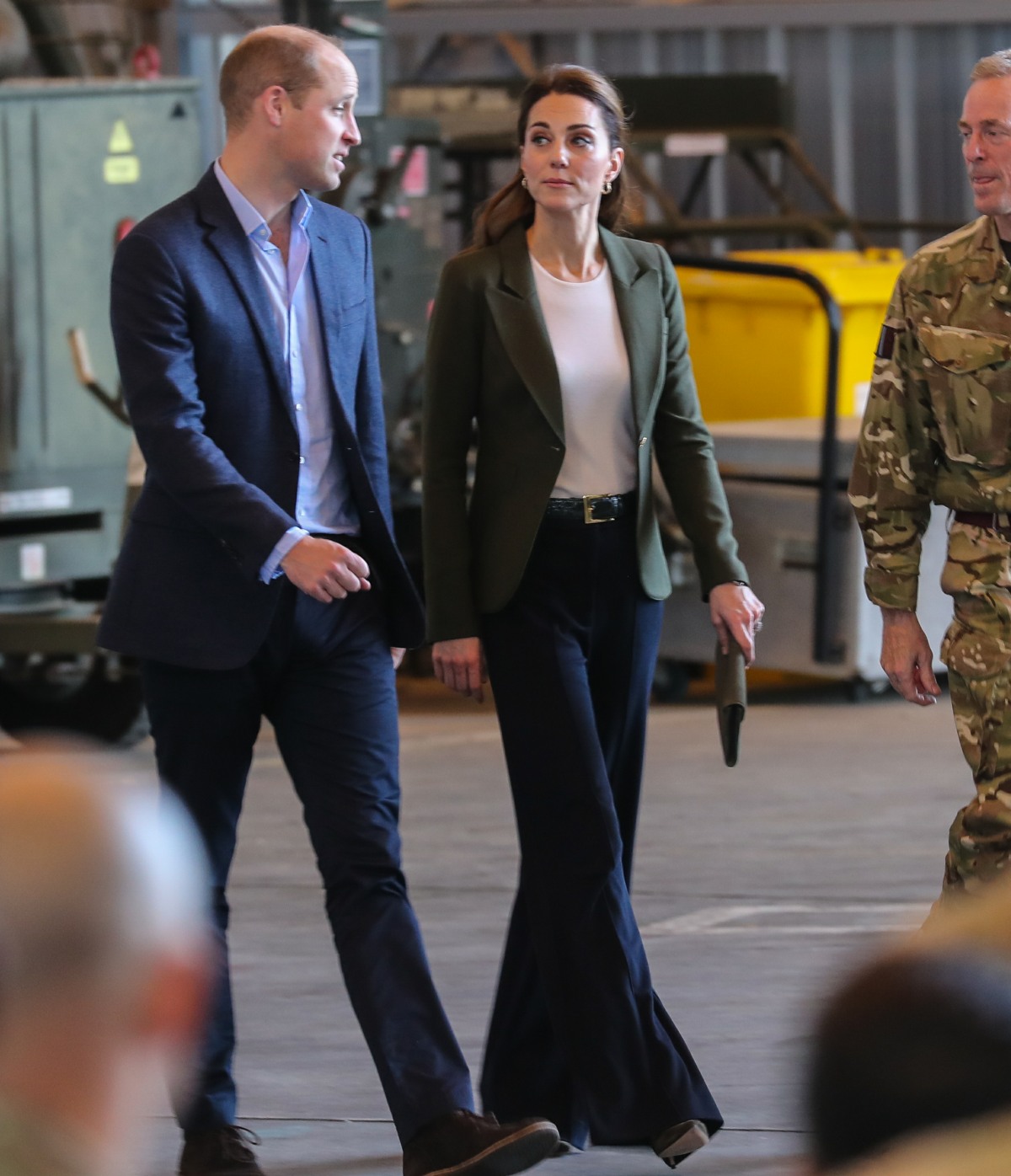 Last week, the Duchess of Cambridge wore honest-to-God trousers for a Christmas party-event at an RAF base in Cyprus. As soon as she stepped off the plane, people were shook about Kate's trousers. It was the first time she had ever worn such a smart pantsuit with wide-leg trousers in all of her years of duchessing. Considering all of the sh-t that Meghan got for wearing trousers for several events in the past year, many people associated Meghan, not Kate, with trousers. The headlines about Kate's Cyprus look were very much in that vein – British outlets said Kate was copying Meghan, or that Kate was getting style tips from Meghan, etc. Those stories must have upset Kate, because The Sun has "sources close to Kate" claiming that Kate has her nose out of joint about how much Meghan has been copying her.
We can reveal the Duchess of Cambridge's staff believe she has another ­dedicated follower in Meghan Markle, whose wardrobe has started to resemble her sister-in-law's.

A close source told The Sun on Sunday: "It hasn't gone ­unnoticed by Kate's circle. ­Everybody's a bit baffled. Meghan was a style icon and knew what to wear. She appeared in glossy US mags all the time, walked the red carpet and always looked amazing. But since joining the royals she seems to be a bit lost. Instead of finding her feet she is copying what Kate wears more often than ever. Kate always looks stylish. She has been in the family for years and knows the protocol. So it makes sense that Meghan would look to her for inspiration. But Kate's team are a bit miffed she's going down the same route as her and think it's inappropriate, as they're not as close as they were. Meghan is doing her best. Her best friend Jessica ­Mulroney, a fashion stylist, gives all the advice she can. But Jessica is in Canada and isn't used to royal ­etiquette."

On Tuesday, Meghan attended a charity carol ­service in Chelsea alongside some of Harry's closest friends. It was not just the double-breasted navy Mackage coat like the one Kate has worn on previous ­occasions that drew comparisons. It was because Meghan had worn it before — last year on her first royal visit with Harry after they announced their engagement.

Our source said: "That's very Kate. She has a habit of wearing outfits more than once. It is a practice that would be frowned upon in Hollywood but one that suits the frugal instincts of the Queen. Now Meghan is doing it. It's not gone unnoticed."

Our source said: "Obviously they are going to wear the same designers from time to time. Kate has even told Meghan what to wear in the past. She's not the kind of person to get annoyed that somebody likes what she wears. But her team think it's strange there are now so many similarities."
During the Royal Sussex South Pacific Tour in October, I noticed that Meghan wore a few ensembles that struck me as Kate-esque, especially the ensembles which featured large, unnecessary buttons (Kate's Signature Look). This story would have worked better then, when the comparisons were sitting right there and people were already talking about "oh, Meg's wearing a Kate-esque look." But coming on the heels of Kate's big trouser debut, it's just funny. It's also funny that Kate thinks she "owns" the whole "rewear" thing. They're really getting Meghan coming and going these days – they criticize her for wearing new looks (when she's only been duchessing for seven months and obviously still building her wardrobe) and then they'll criticize her for "copying" Kate by rewearing pieces. And they'll criticize her for copying Kate's style, because obviously Kate owns ALL THE LEWKS.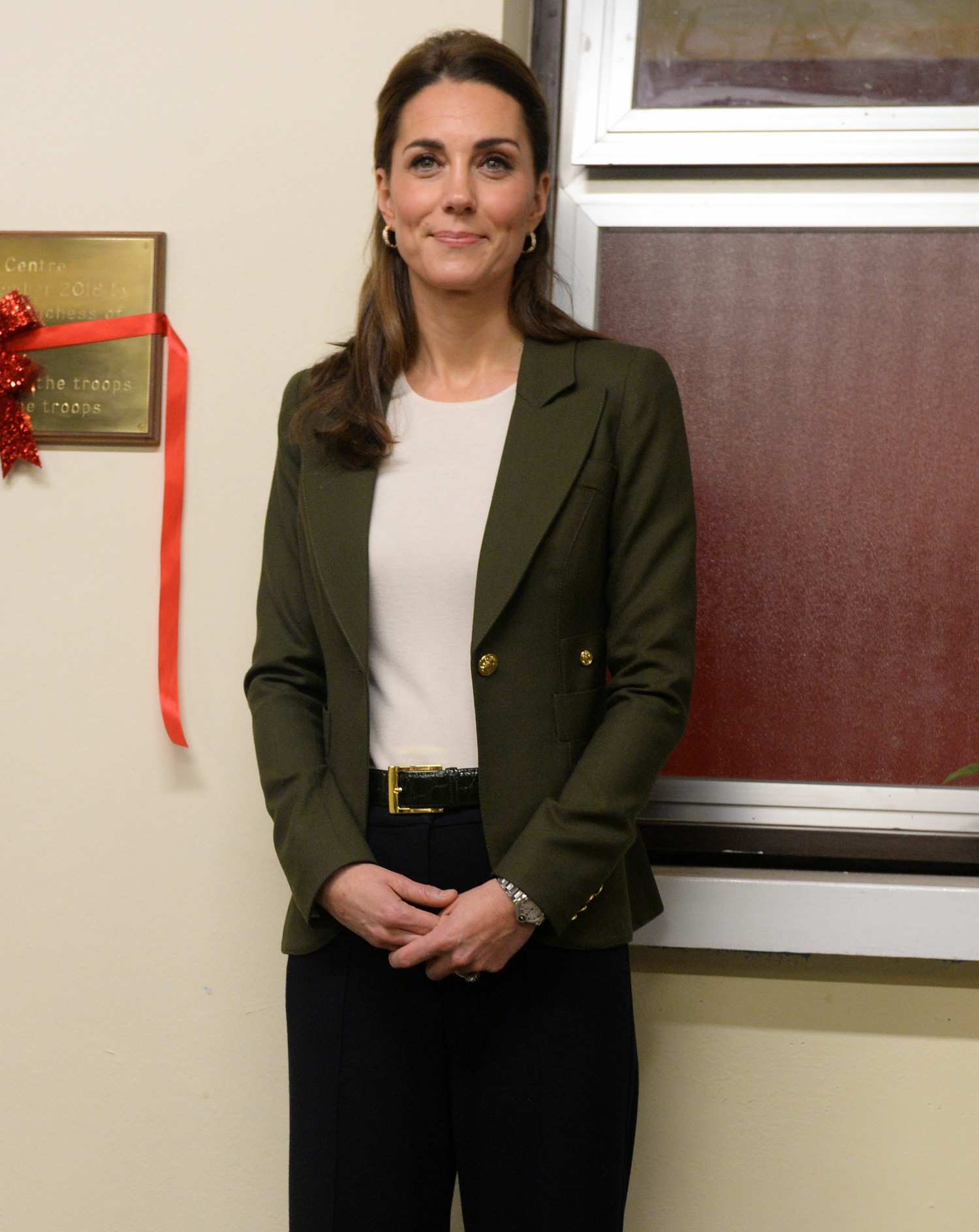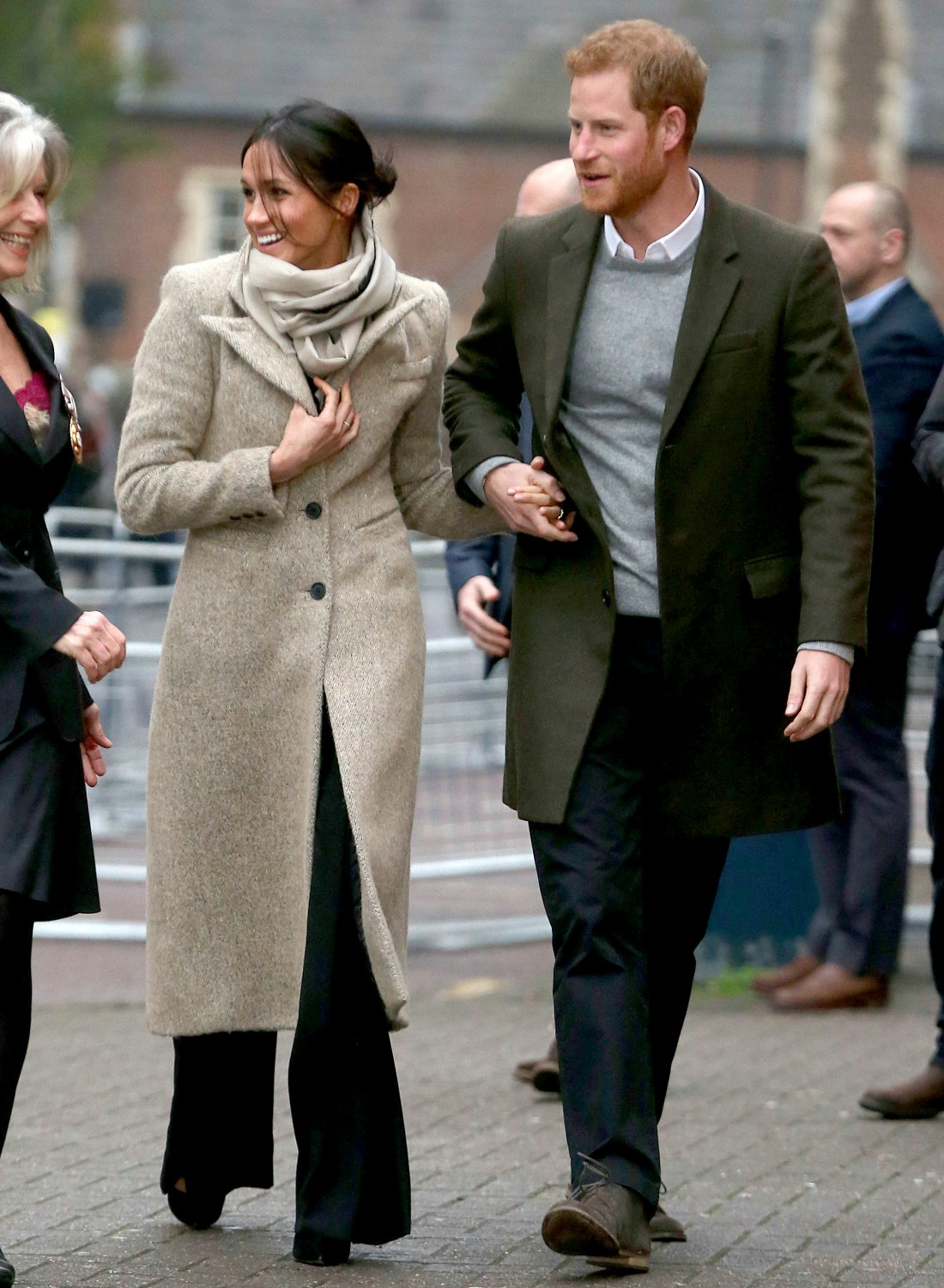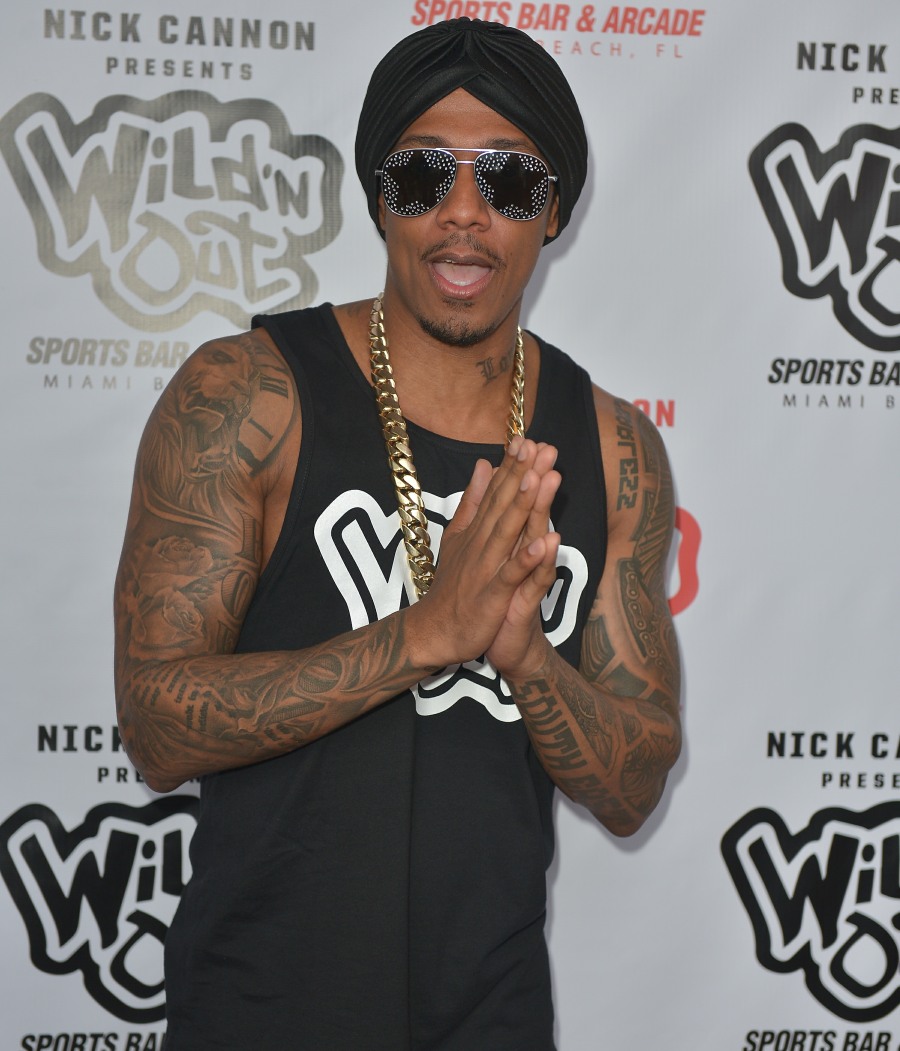 Now that we've had several days to think about it, do you care that Kevin Hart felt he had to step down from hosting the Oscars? I thought the announcement of Hart's hosting gig was met with a general sense of "meh" and "he's not right for the job, but whatever." Most blogs and trade papers mentioned in their initial coverage that Hart had some public-image issues, like his very public infidelity, his homophobic public statements/comedy and some racially insensitive sh-t. Any or all of that would have come back to bite him, it was just the homophobia that became an issue so quickly. So Hart stepped down, and now people are wondering… what about all of the other comedians who have said homophobic crap? Nick Cannon took to Twitter to specifically call out three female comedians for homophobic tweets:
Nick Cannon appeared to leap to Kevin Hart's defense on Friday, in the wake of the "Night School" star stepping down as the 2019 Oscars host. His defense, which comes amid criticism of Hart's past homophobic tweets, included calling out female comedians, who had also used homophobic language on the social media platform.

Taking to Twitter, Cannon, 38, wrote, "Interesting. I wonder if there was any backlash here…," as he shared a 2010 tweet from Chelsea Handler that stated, "This is what a f-g bird likes like when he flexes."

The "Wild 'n Out" star also revisited a 2010 tweet from "Ralph Breaks the Internet" actress Sarah Silverman that read, "I don't mean this in a hateful way but the new bachelorette's a f—-t." Cannon later wrote, "And I f–king love Wreck it Ralph!!!"

He then resurfaced a 6-year-old tweet from Amy Schumer that said, "Enjoy skyfall f-gs. I'm bout to get knee deep in Helen Hunt #thesessions." Cannon responded, "I'm just saying … should we keep going???"
It's like the old saying: "First they came for Kevin Hart, and I said nothing because f–k that guy. Then they came for the problematic white women and I said nothing because they suck too." I mean, obviously, if Chelsea Handler, Amy Schumer or Sarah Silverman had been hired to host the Oscars, their old tweets would have been dusted off and analyzed as well. They would have had to issue apologies and all of that. I guess Nick is making some kind of point about Cancel Culture and how we need to cancel Silverman, Schumer and Handler for their homophobia if we're going to cancel Kevin. And to that I say… *shrug* okay? I'm not going to fight for any of these a–holes.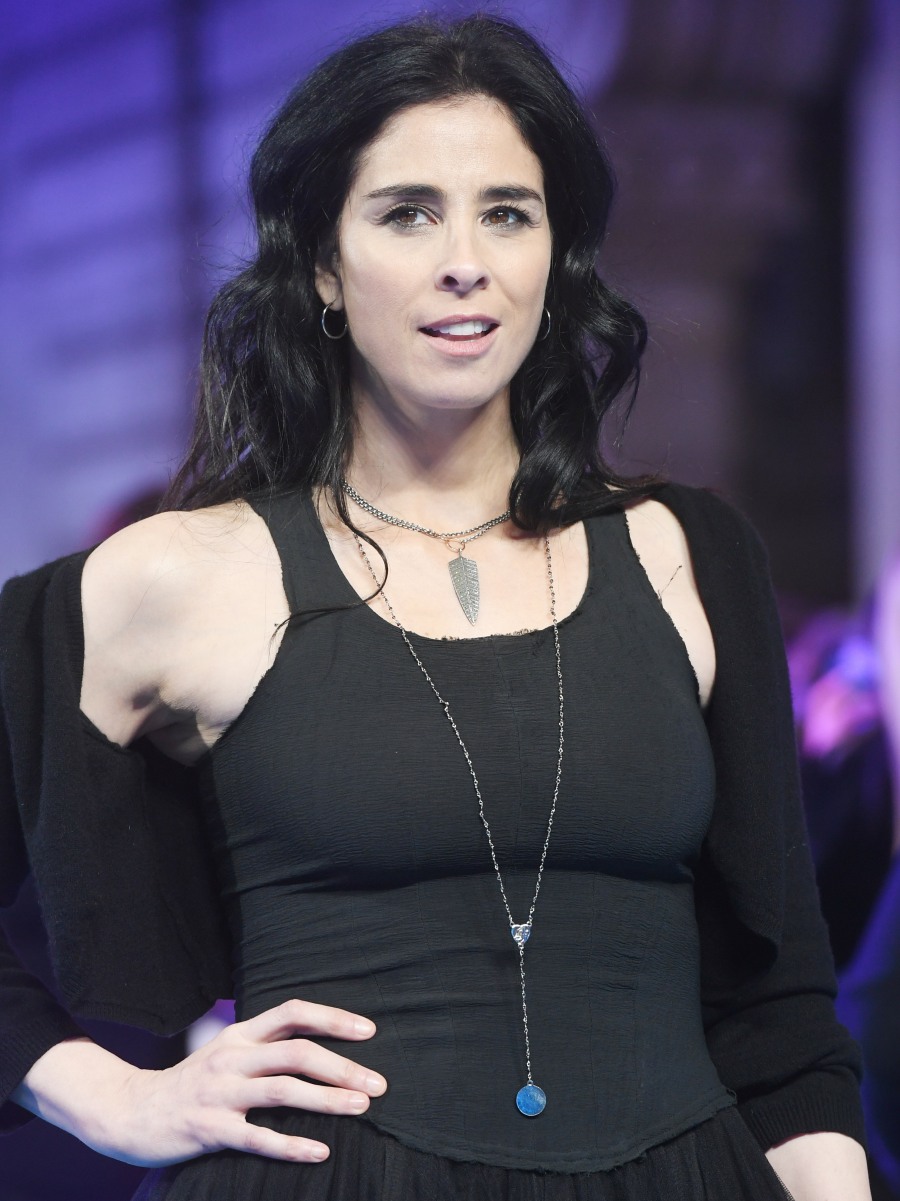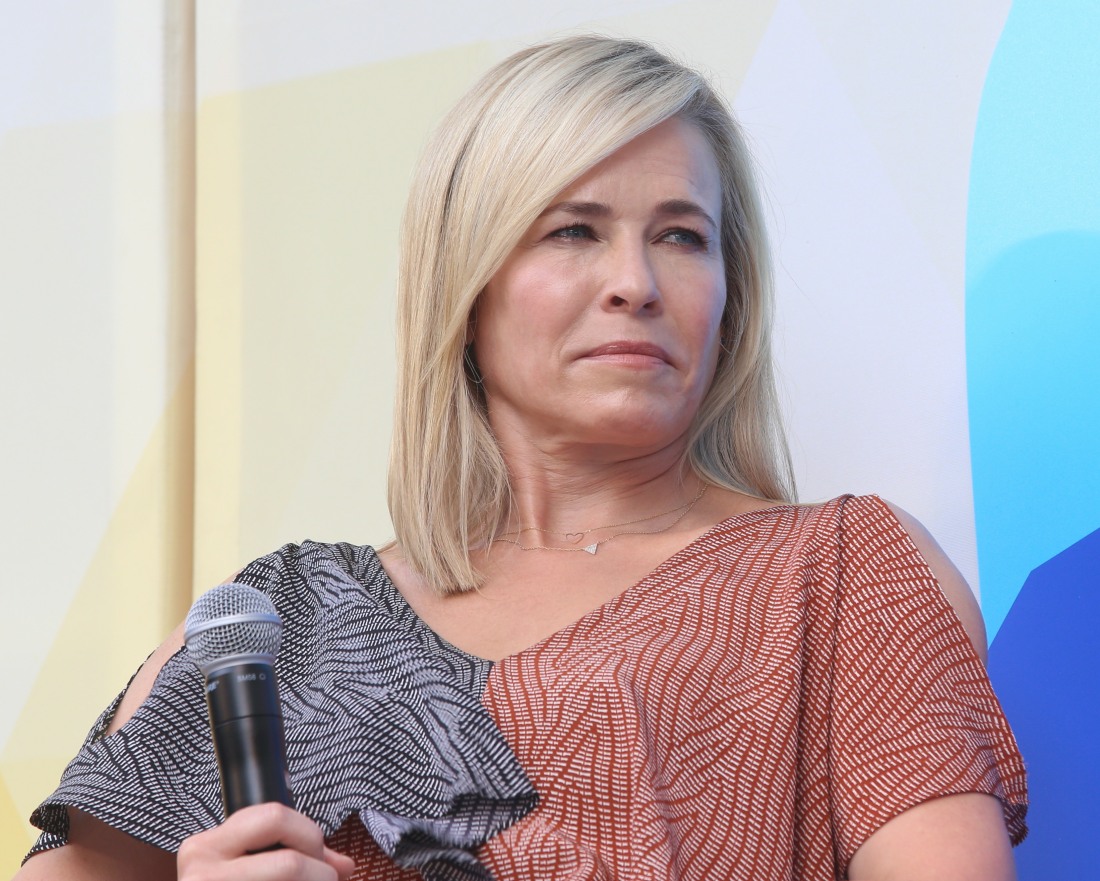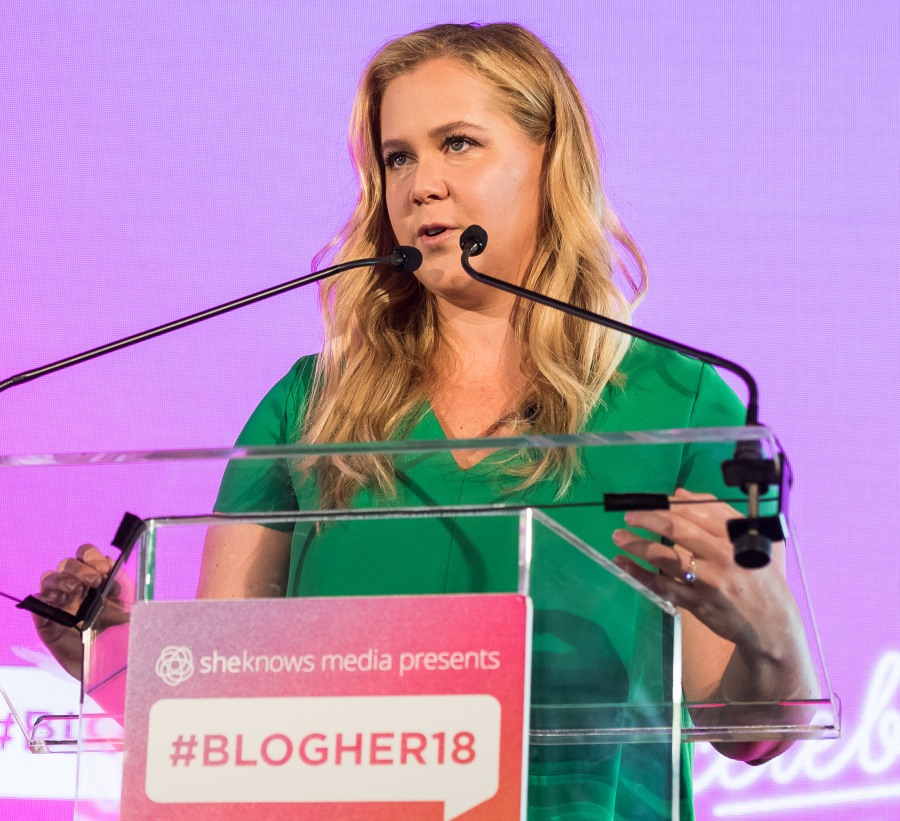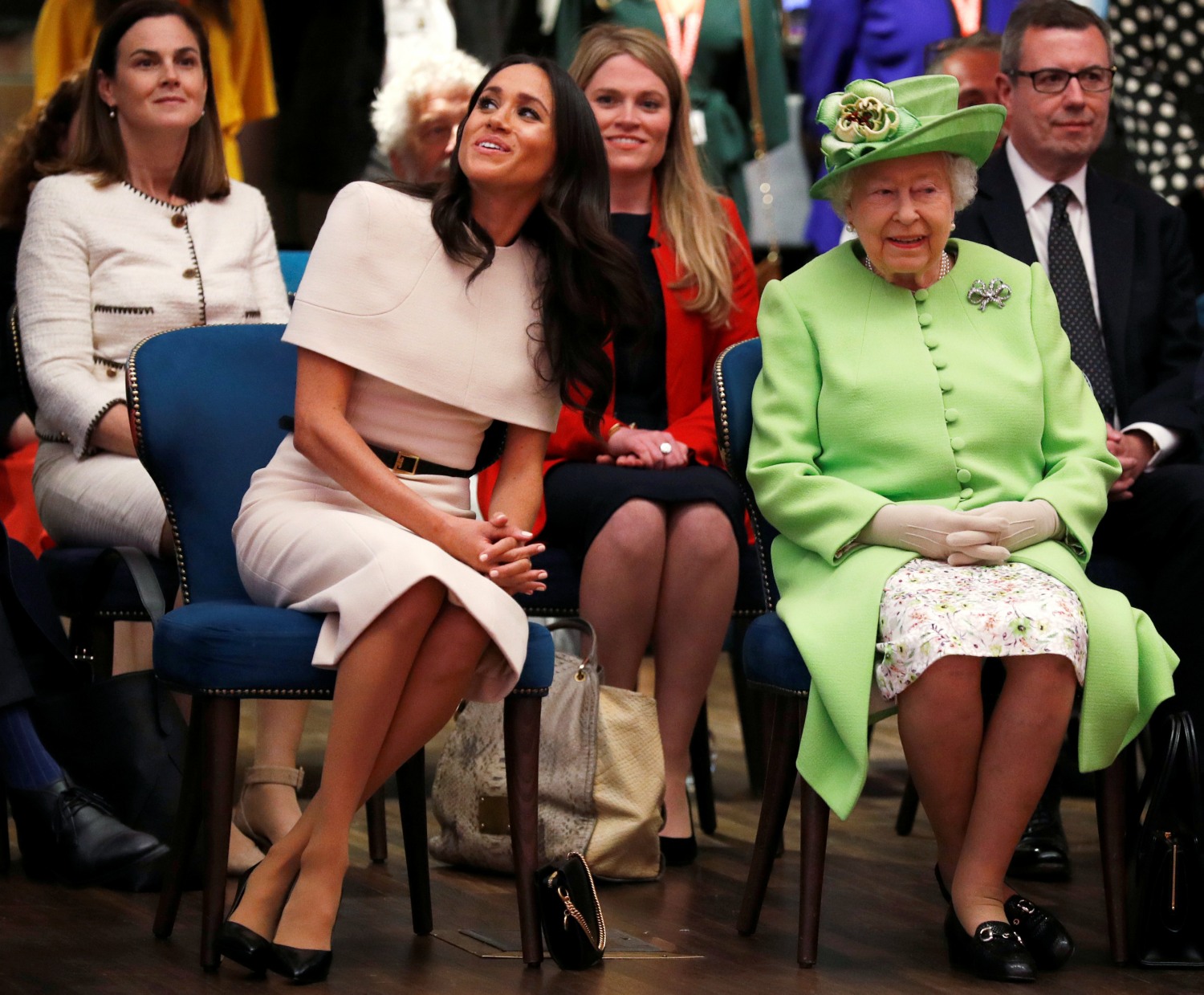 Soon after Prince Harry proposed to Meghan Markle, the Queen seemed to "give" them one of her most trusted aides, a woman named Samantha Cohen. Samantha is the lady behind Meghan, in the white Chanel-looking suit, in the photo above. The Queen was apparently a big fan of Samantha, and Her Maj thought Samantha would be a big help to Meghan and Harry throughout the engagement and in the first months of their marriage. It was always going to be the case that Samantha's work on Team Sussex would not be on a permanent basis though – she was always a transition figure. But considering the "diva Meg" stories, the British tabloids are trying to stir up drama about Samantha's exit…which isn't going to happen for months.
The Duke and Duchess of Sussex's renowned personal secretary is set to leave her role after the birth of their child in spring – just weeks after another aide suddenly resigned. Samantha Cohen, 50, is a key member of Meghan's Kensington Palace staff and her departure will fuel rumours that the Duchess is difficult to work for.

Ms Cohen is nicknamed 'Samantha the Panther' and was also one of the Queen's most trusted aides having served as a communications secretary and spent 17 years working for the royals. She joined Meghan and Harry 'temporarily' when the post was left vacant by Edward Lane Fox, who left this summer following five years of service. The Duke and Duchess were said to have asked for her to stay on. The Duchess is reported to have been especially keen to hire her permanently after she resigned from Buckingham Palace- but Ms Cohen reportedly refused and will leave in 2019. Meghan's personal assistant Melissa Touabti also quit, just six months after the Royal wedding at Windsor Castle in May.

Reported in the Sunday Times, a source close to Meghan said: 'Sam will be a huge loss. Going forward, Meghan might need someone cut from a slightly different cloth to traditional courtiers, who is not a career civil servant or royal insider'. The source also revealed the Duchess' early morning routine and warned that new aides would have to be adaptable and patient.
Samantha's work with the Sussexes was always going to be temporary, and it speaks well of Harry and Meghan that she's not leaving them high and dry all of a sudden – she's not even going to leave until the spring! She's giving them plenty of notice to set up her replacement, which I have faith that they will do. This is all part of the larger royal conversation: Harry and Meghan need their own court and their own office, and that's what they'll be getting. I fully expect Meghan to choose Samantha's replacement with an eye towards running their royal office a lot differently than the Cambridges run their office.
A lot of the biggest Kate supporters often ask me (or troll me) about why I don't believe that Meghan is really a diva. I just don't think she is a diva by American standards – I think she's a go-getter and she came into the duchess role wanting to truly hit the ground running. She wanted to work, and she expected the people who were staffed to her office to help her and do her bidding, because that's what Americans think: that if you have "staff," they're there to help and do what you say. Meghan ran face-first into the different standards of British work life, and even more radically different standards of royal-work life. So I understand why British people think she's "demanding" – it's because she knows what she wants and asks for it and expects a clear chain of command with herself at the top of the chain. And royal staffers don't know how to handle that, so they're leaking sh-t to put her in her place. It's not that Meg is a diva – she's just an American.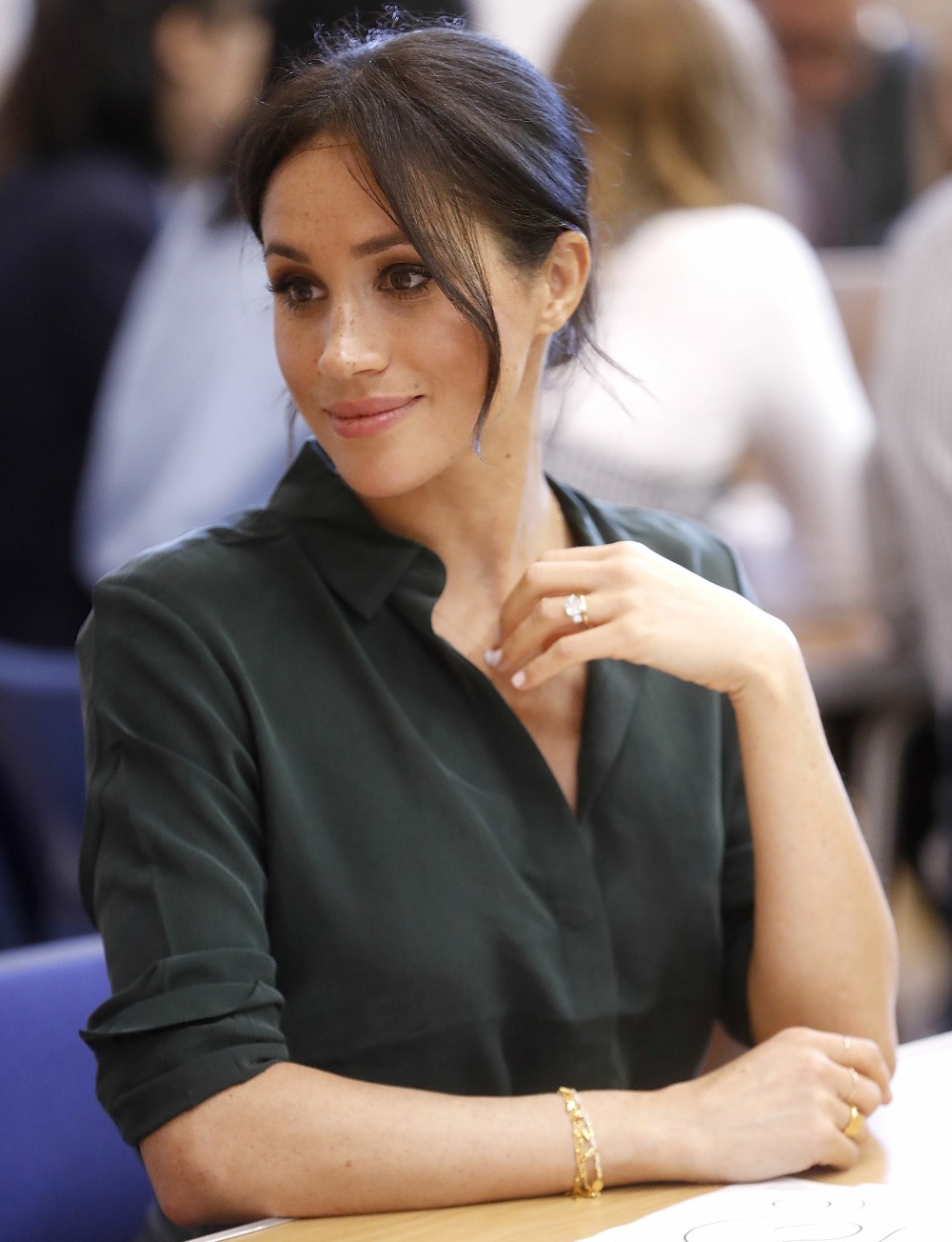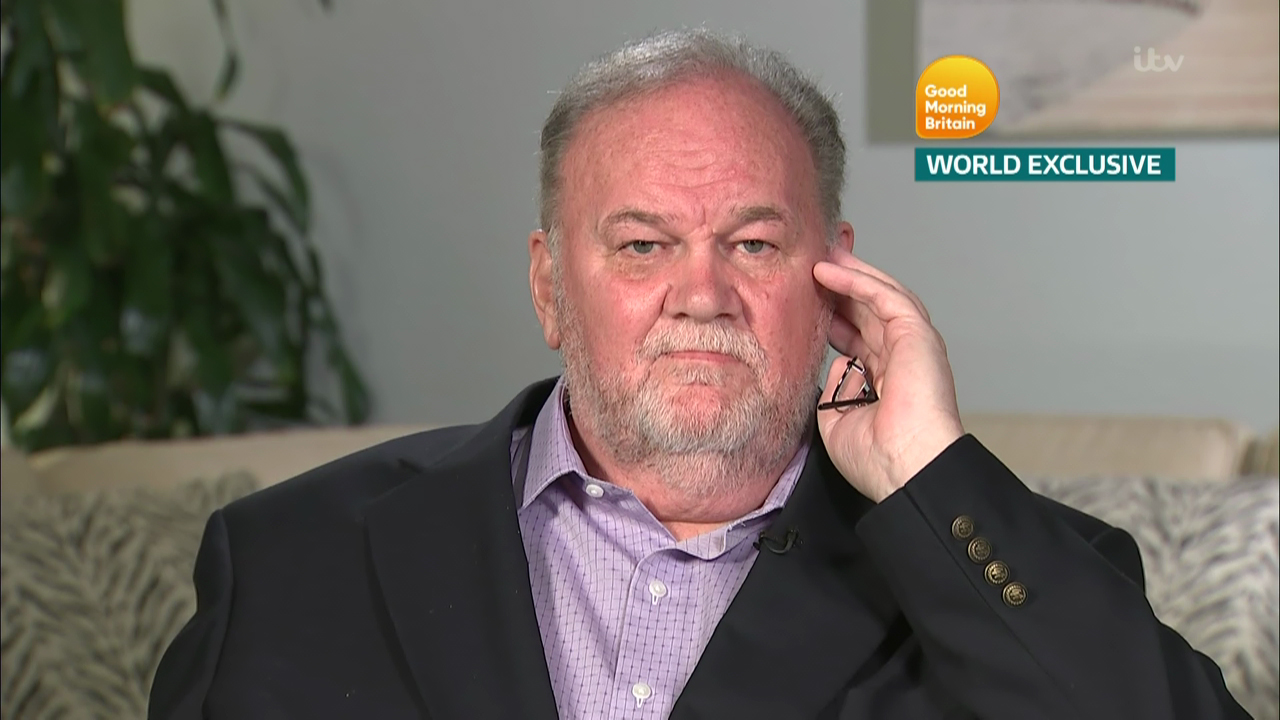 I wasn't even going to write up anything about Thomas Markle's latest Daily Mail interview, because I honestly don't care. But there's not a lot of gossip out here, and I can tell that a lot of Meg-defenders and Meg-haters want to discuss it, so here you go. Thomas Markle was somewhat quiet for a couple of months, but he's making a big push for attention ahead of Christmas, because I guess Meghan doesn't have enough stress in her life, what with being the victim of a smear campaign and all. I actually think this interview from Thomas is part of the past three weeks' smear campaign: the Daily Mail thought this would be the perfect moment to pay Thomas to disrespect his daughter and sell her out yet again.
There's always some debate about whether Thomas and Samantha are getting paid for interviews, photos and pap strolls – they are. They've been getting paid for more than a year for their toxicity. This Daily Mail exclusive features extensive new comments from Thomas, plus some old photos of Meghan- you can see the whole thing here, and I don't want to hear anything about "don't link to the Daily Mail" if half of the commenters here, on Celebitchy, are going to threadjack on royal stories to talk about the Daily Mail's latest. Here are the quotes I got to before I got sick of Thomas's BS:
Being frozen out by Meghan and Harry: '[It] is a punishment which does not fit the crime. I was a fool. I was convinced to do these pictures to change my image. I was sick of seeing schlubby pictures of me buying beer which wasn't even for me. I apologised to Harry on the phone and all he said was, "If you'd listened to me, none of this would have happened." I did a few things wrong, said a few things I should not have said. But some of the Royals have done far worse things… There are convicts in prisons who have murdered and committed all kinds of horrible crimes, and their daughters still visit them.'

He can't stay silent:'I have been frozen out and I can't stay silent. I have made dozens of attempts to reach my daughter via text and letters, but she and Harry have put up a wall of silence. They have done what they once told me not to do – they are believing everything negative that has been written about me. So I am reaching out to them, once again, to try to correct the lies and get the truth out there. Everyone says, why don't I just shut the f*** up? That Meghan can't speak to me because I'll give away secrets. But that's bull****. I've been accused of every terrible thing you can think of. In one magazine they had an awful story about Prince Charles right beside one about me. But no one is shunning Prince Charles.'

He mentions the time Harry wore a Nazi uniform: 'I've pleaded with her to pick up the phone. I wrote her a two-page letter and sent it by certified mail via her representative in Los Angeles. I asked her why she was believing the lies. I also pointed out the Royals haven't always been perfectly behaved. I wrote that I've never played pool naked, nor have I dressed up as a Nazi [a reference to Harry's infamous pictures in Las Vegas in 2012 and the time that he wore a crude imitation of a Nazi uniform, including a swastika armband, in 2005]. I even hand-delivered a letter to Doria asking her why our daughter won't speak to me.'

On the reports that Meghan is a difficult diva: 'I don't recognise this person. The Meghan I know was always sweet, kind, generous. She was always demanding but never rude. I don't want to say or do anything to hurt my daughter but I worry she is going to hurt herself.'
One of my favorite movies is Working Girl, and one of my favorite lines from that movie is "Who the f–k died and made you Grace Kelly?" That's how I feel about Thomas Markle. When did he become convinced that he was the most important person in this royal gossip story? Why is he still yammering on and on about this sh-t? It just proves, to me, that Meghan was absolutely right to freeze him out. He actually doesn't want to be back Meghan's life – he just wants to be publicly aggrieved, and be the "center of attention." Classic toxic narcissism.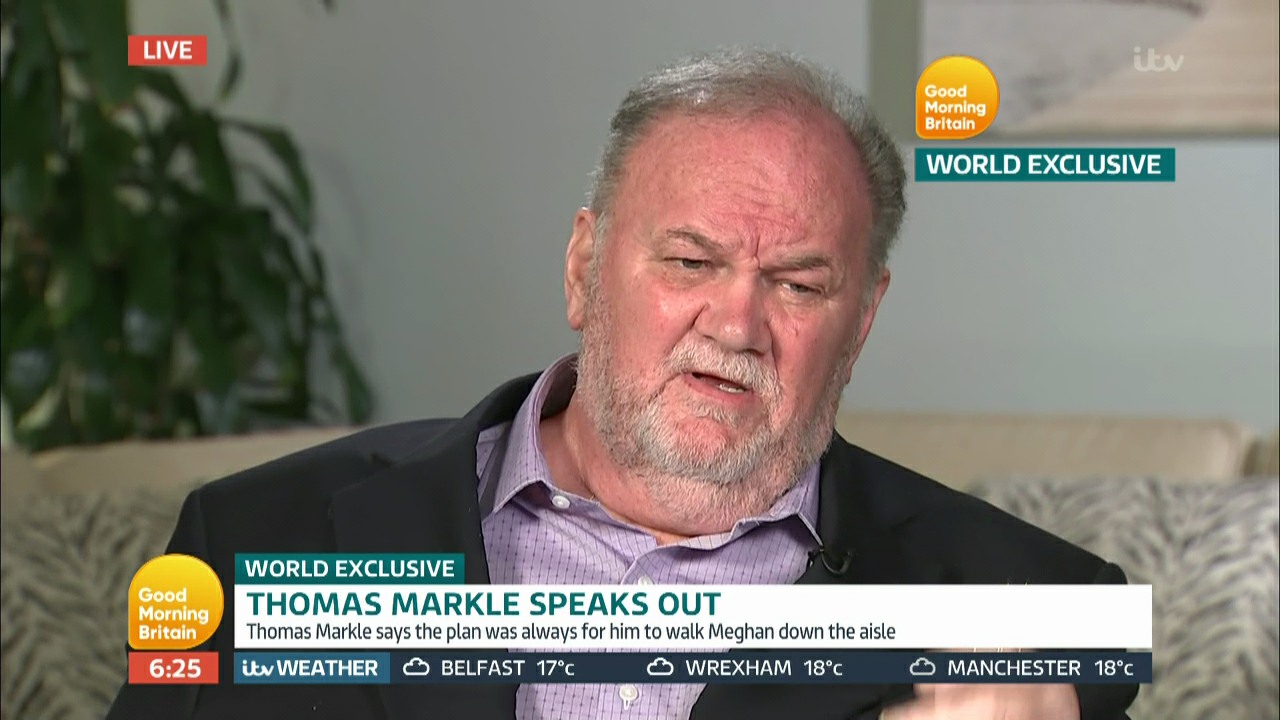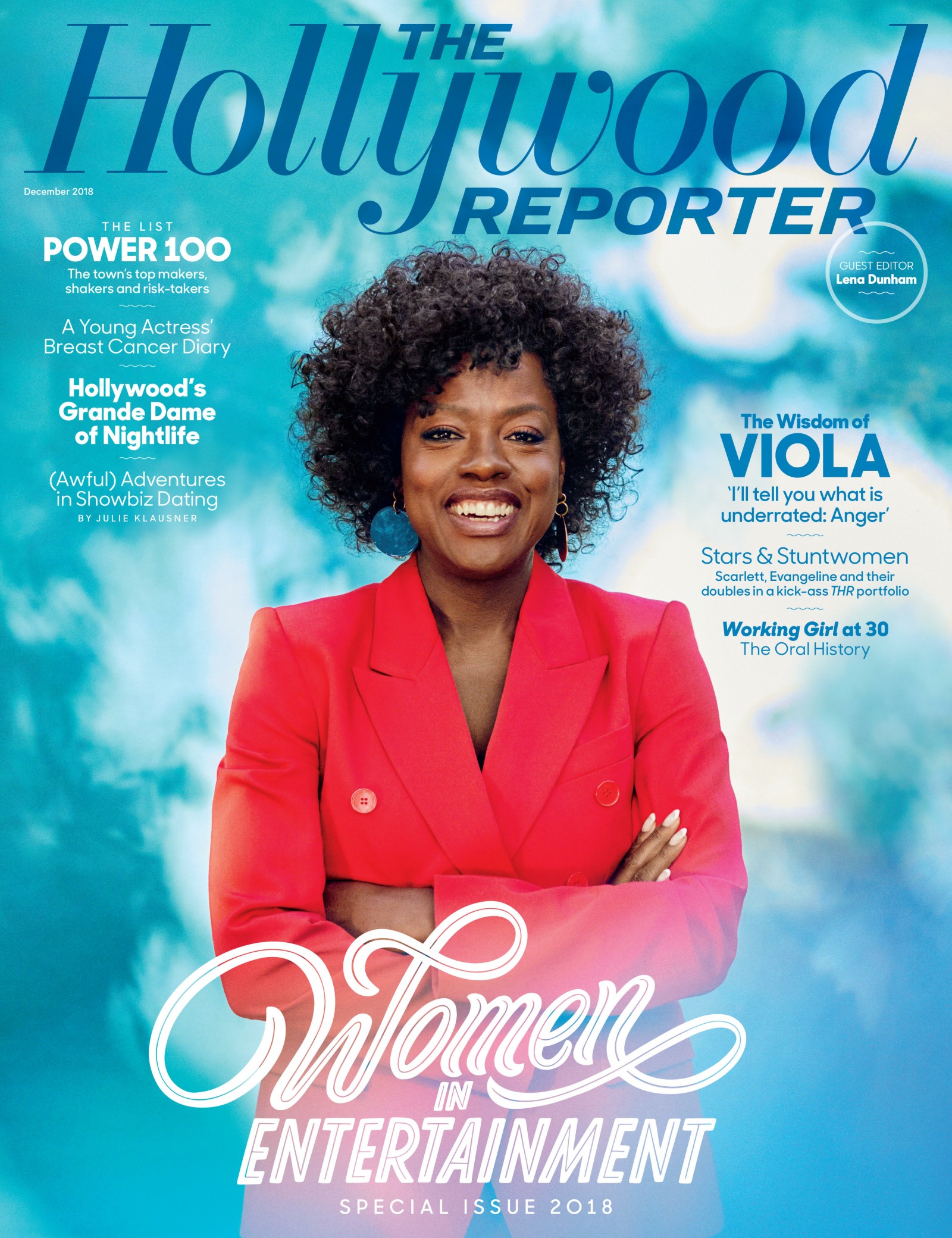 Honest question: do you think Viola Davis has a chance at an Oscar nomination for Widows? I loved her performance, and I loved the movie, but I'm not sure Viola's performance will be recognized. Of course, it's possible that the Academy will nominate her because they're still apologizing to her about not giving her the Oscar for The Help. What I think is interesting is that… Viola is campaigning. She WANTS an Oscar nomination for Widows. That's why she agreed to the Hollywood Reporter's cover story – she's in campaign mode. But it's more than that, obviously. Viola loves that she has a platform, and she loves that she's in a position to speak her truth. You can read the full THR piece here. Some highlights:
On how she views America: "I see America as that uncle who always gave you a whole lot of candy and treated you with the utmost respect and who you loved more than anything in the world, but who has a record for murder. That's how I see America. I think that that is hard to reconcile, the messy with the love."

On discovering who she is post-fame: "Now, at 53, I'm picking out what the pieces are. Literally. For instance, just an example, I've gained weight. Now, listen, I'm not a skinny Minnie. I've never been a skinny Minnie. I'm a yo-yo dieter. I'm always weighing myself. I always go to bed in a panic that I'm really heavy, I'm not pretty, I'm not this, I'm not that. But I don't care about being pretty… I never cared about being pretty. I came to L.A., and all of a sudden, I care about being pretty because I feel like that is my way of being accepted into a larger community, coming from poverty, coming from a past of invisibility. Now, it's like, I don't care about that! And once I decided I didn't care about that, I feel pretty good! I feel pretty good! It's lightened my load."

On admitting she's taken projects she regrets: "I had the Oscar, I have two Tonys, I have the Emmy, I have a big house, and still — bam — unfulfilling. Then I realized it's because I'm not living for significance and legacy. And this is a big one, and this sort of hurts a little bit: I'm finally admitting to myself that a lot of the jobs I've taken in the past, because I knew that they would further my career, have been things that I have not been proud of. They put more money in the bank, they raised my status, but at night they keep me up."

On what's changed for her in Hollywood: "Now, I don't have to walk into the room like a dude, and have a pretend penis and sling it on the table and say, 'I'm in the room now. You need to freaking listen to me.' I can come exactly how I am and I feel that my story, my understanding of people, my experiences, my vulnerability, my need to even embrace people, all of my feminine energy, is going to make me powerful."
Imagine having Viola's stellar career and having regrets that you haven't done enough "good" work. I mean… I still remember the first time I saw her in anything, it was her small role in Out of Sight, and even in a tiny role in that (amazing) action-drama-crime story, she was turning in incredible work. I understand what she's saying about having different goals at different points in her career, but she also needs to learn how to give herself a break. She's one of the greatest actresses of her generation!
As for how she sees America – "I see America as that uncle who always gave you a whole lot of candy and treated you with the utmost respect and who you loved more than anything in the world, but who has a record for murder" – I think she's being too generous there too? Like, America's history is terrible, but our current situation is terrible too. America is like the uncle who wears a MAGA hat all the time but would shoot someone if they messed with his niece. America is the cop-uncle who gives you candy whenever he sees you but he also shoots unarmed black people every week. America is problematic not just for our history, but the ongoing catastrophes which are related to the historical inequalities.
"My big word this year is legacy." @ViolaDavis covers this year's #WomenInEntertainment issue: https://t.co/wpb63QOHJb pic.twitter.com/1dOmmEngRI

— Hollywood Reporter (@THR) December 5, 2018
Cover courtesy of The Hollywood Reporter, sent from promotional email.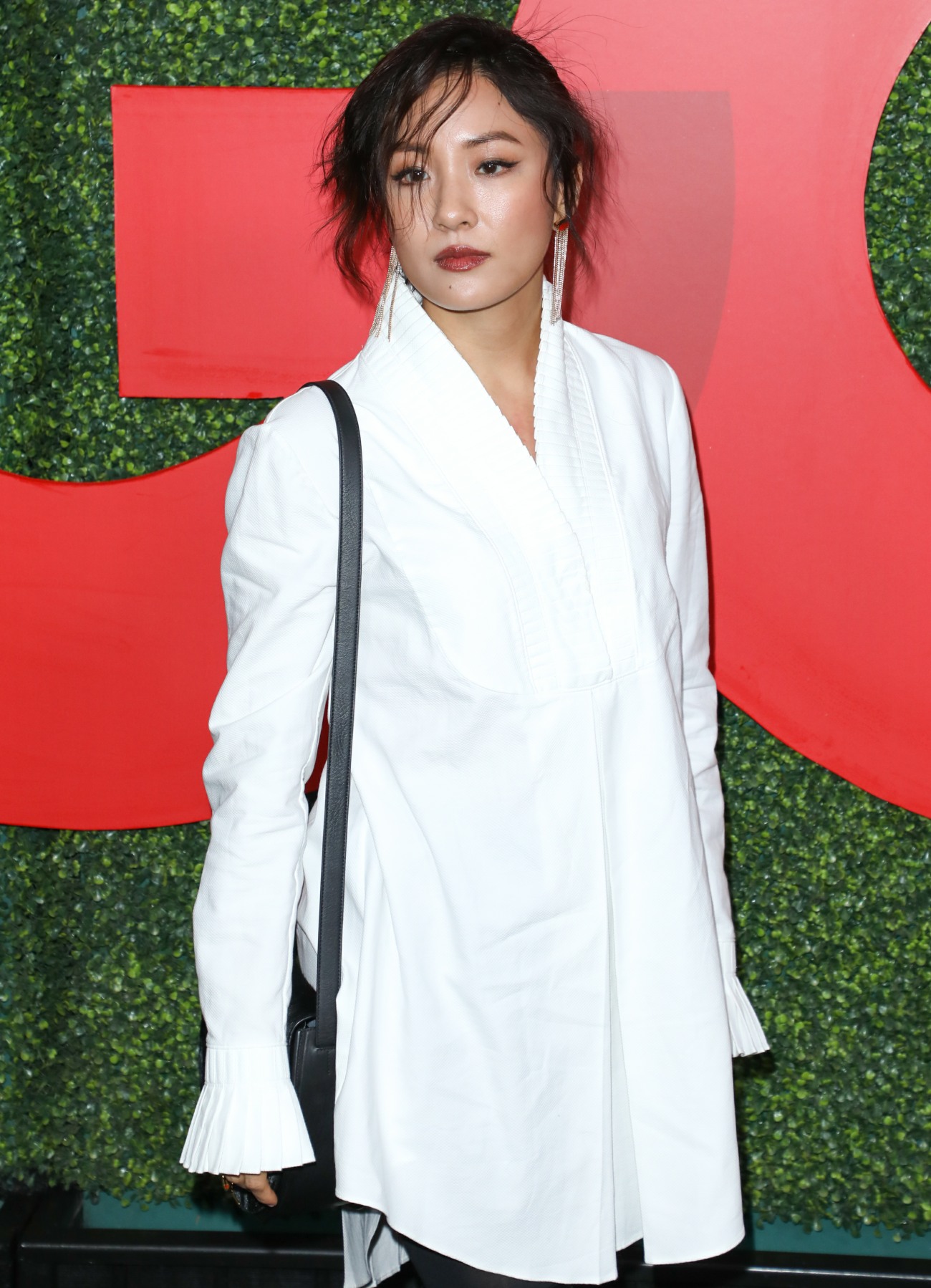 Constance Wu was nominated for a Golden Globe in the Best Actress in a Comedy/Musical category. She is the first Asian woman to be nominated in a lead category in 44 years at the Globes. It's a big deal. She knows it's a big deal. Just after the GG nominations came out, she told Vulture:
"I feel glad this happened, and I feel hopeful that this will start the conversation on why it's important to have Asian experiences centered in and leading stories. Sure, we've had a few nominations for supporting actors, which is, like, phenomenal. But they're always supporting another culture's story for the most part. [This] says that no, not only are you just a supporting person of somebody else's culture, but your culture is something that we are interested in exploring and stories we're interested in hearing. We talked about how some Asian actors think that progress will be when you take a role where race is irrelevant. And I think what's important about this is, we're saying not only is Asianness something we don't want to neutralize, we want to celebrate it. It's something we are proud of. It is something that has formed us as people. And to grow up as an Asian in a culture where you're not the dominant culture, that affects character; there's no way that doesn't affect character.
I've talked before about my concerns that there will be some kind of dumb backlash on Crazy Rich Asians and the stars of the film because they aren't "all Asian things to all Asian people." Because there's so little representation of Asian stories, Asian-American stories, Asian-diaspora stories, when there is one film or one actor out there getting recognition, people get mad if the film or person doesn't represent all things to their community.
I'm still concerned about all that, but I don't think Constance is as worried about it – when she did the "Actors on Actors" series with Felicity Jones, Felicity told her that she should join the Star Wars universe – yet another chance to provide Asian representation in another big franchise, right? Except Constance has no interest:
When Felicity Jones tells Constance Wu that "we would love to have you" in future "Star Wars" films, Wu doesn't immediately jump at the chance to join the sci-fi empire. Although she loves the movies, Wu says she doesn't want to be "stuck in a long contract" for multiple installments, especially given that she has starred in ABC's "Fresh Off the Boat" for five years.

"I want to take roles that challenge me in different ways every year," she says during Variety's Actors on Actors series. "I'm ready for something new, so thinking about that makes me feel like it's golden shackles."
It would be interesting to see Constance in a Star Wars franchise…but I totally understand her reasoning too. Best case scenario is that she would be able to come in for a month and film her whole part and then spend a few months promoting it. But of course the Star Wars films don't work like that – you basically have to clear your schedule for a year, and there's no guarantee that you're character won't be edited to hell in some post-production hellscape, and then you're stuck in a contract for five more films. Why does ANY actor agree to Star Wars?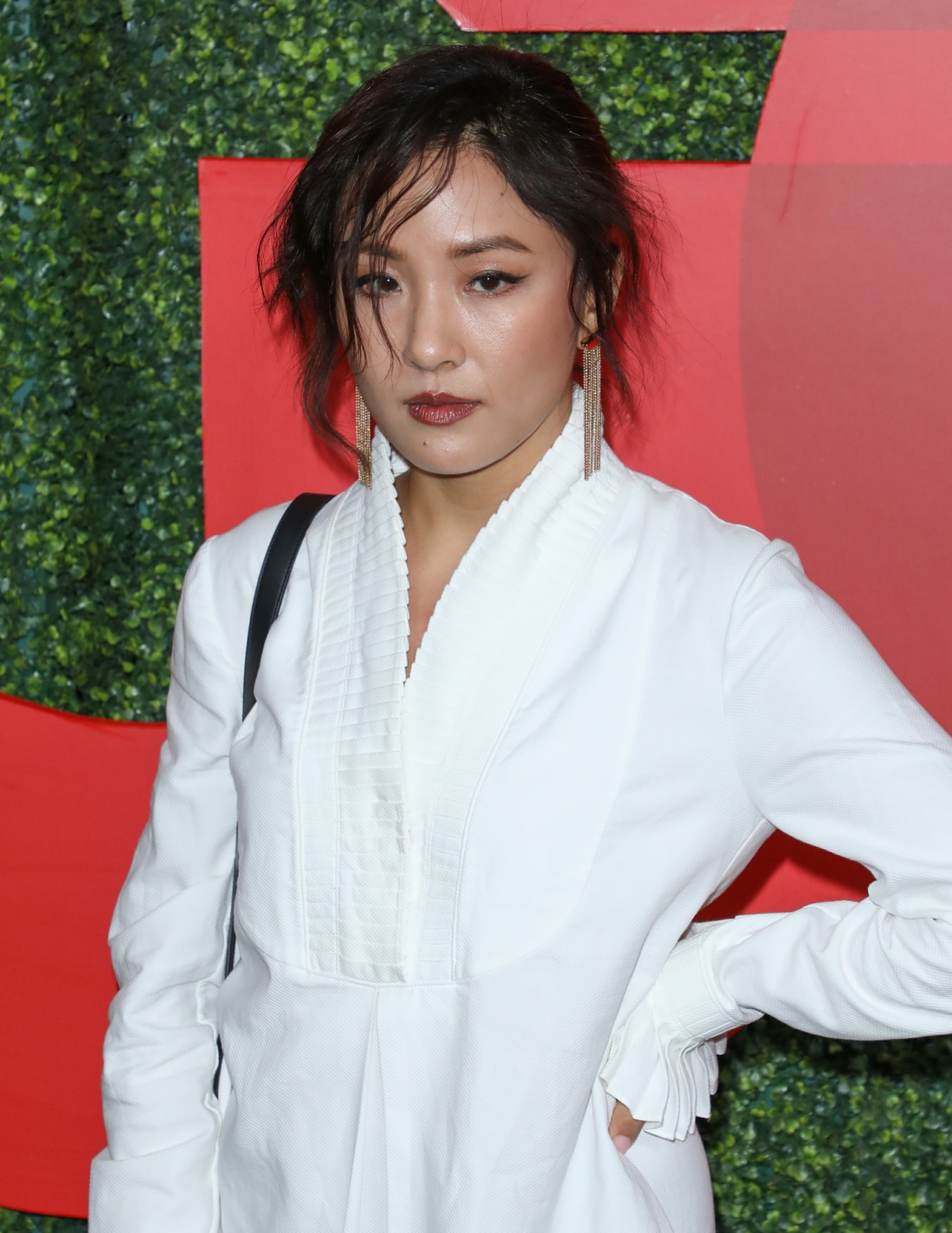 Kaiser's RSS Feed