Hecate
This user hasn't shared any profile information
Home page: http://www.celebitchy.com
Posts by Hecate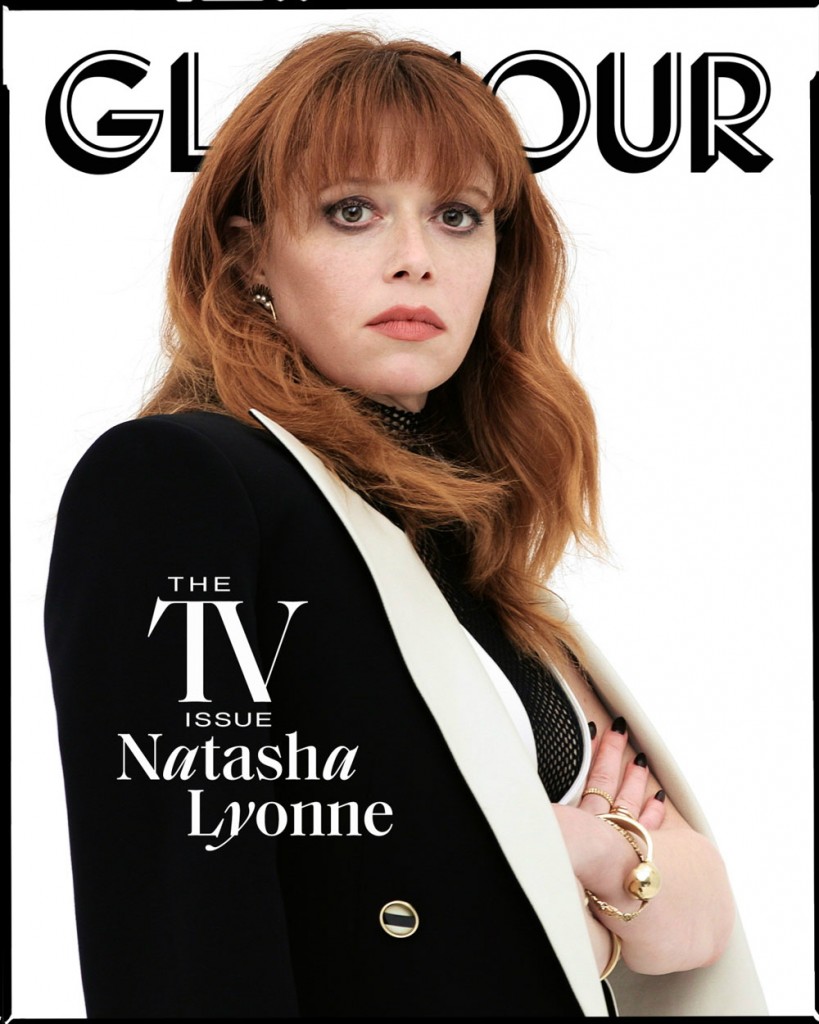 Natasha Lyonne is up for three Emmy's this Sunday. Her show, Russian Doll, has been nominated for 13 in total. I loved that show and have started paying much more attention to Natasha but I clearly knew nothing about her. Like that she's been acting since she was six, or that she's been dating Fred Armisen since 2014 and they met through her friend Maya Rudolph. I also didn't know Chloë Sevigny has been Natasha's best friend through thick and thin. By that I mean Natasha's heroin addiction and tabloid worthy bad behavior that she didn't shed until court-appointed rehab in 2006. Now that Natasha is 40, she's back on top and knows what she wants from life. One thing she definitely does not want is a baby.
On people telling her to have kids: Go fuck yourself. Let me live my life. I maintain that one out of 5,000 people should have a child. To me, that would be statistically more sane. It's not that I'm inherently averse to children, although maybe I am. I admire greatly all my friends who have kids. But one of the great reliefs about turning 40 is people start backing off.

On Aging: I'm keenly aware that I'm getting older. I'm very into it. I'm much happier on this side. I would say the underlying anxiety I experienced around turning 40 is just looming mortality. It's emboldening me to really do the things I want to do before it's too late.

On her mother: Chloë happens to be the coolest person in the world—my mother was not. She was a messy person. It was a very meta trip, to be filming the show with Chloë, looking around our stomping grounds, but now all the trailers and signs were for the show I created. And being in the editing room with the footage and watching her with a young version of me was almost a way to forgive my mother.

On the continuation of Russian Doll: There's so much in that show that's deeply autobiographical. So it's very funny to me that people think that's the whole story.

On holding other women up: The older I get, the more I feel protective over young people—particularly outsider women. I want to tell them there's not only space for their underlying otherness, but also that, sometimes, what we experience as lows and rejections are because that's not actually the best outcome. If I'm not this broken person, then I'm suddenly freed up to be much more available to the world.
I like all of what she said here. As you know, I was one of those people who thought a second season of Russian Doll would ruin it but her comments take most of that worry away. The first season was so well done, I should trust the creators when the say the story isn't finished. And she nailed it with her comments about becoming protective of younger women. That's so true, isn't it? The media would have us believe that all women over 35 resent younger women for their youth, but I've never felt that. My first reaction is usually to jump in and defend a young woman rather than join in a pile up.
As for her thoughts on kids, again, I agree. Maybe not the 1 in 5,000 part, (although she might be right about the statistics) but about the go eff yourself to those insisting people have kids. I've never understood the argument that a person will regret not having kids later in life – how would anyone other than the person deciding possibly know that? If someone says they definitely want kids, they get universally supported. But if a woman says they definitely do not want kids people tell them they're wrong or making a mistake. After everything Natasha has been through, I really think she knows what she wants from life.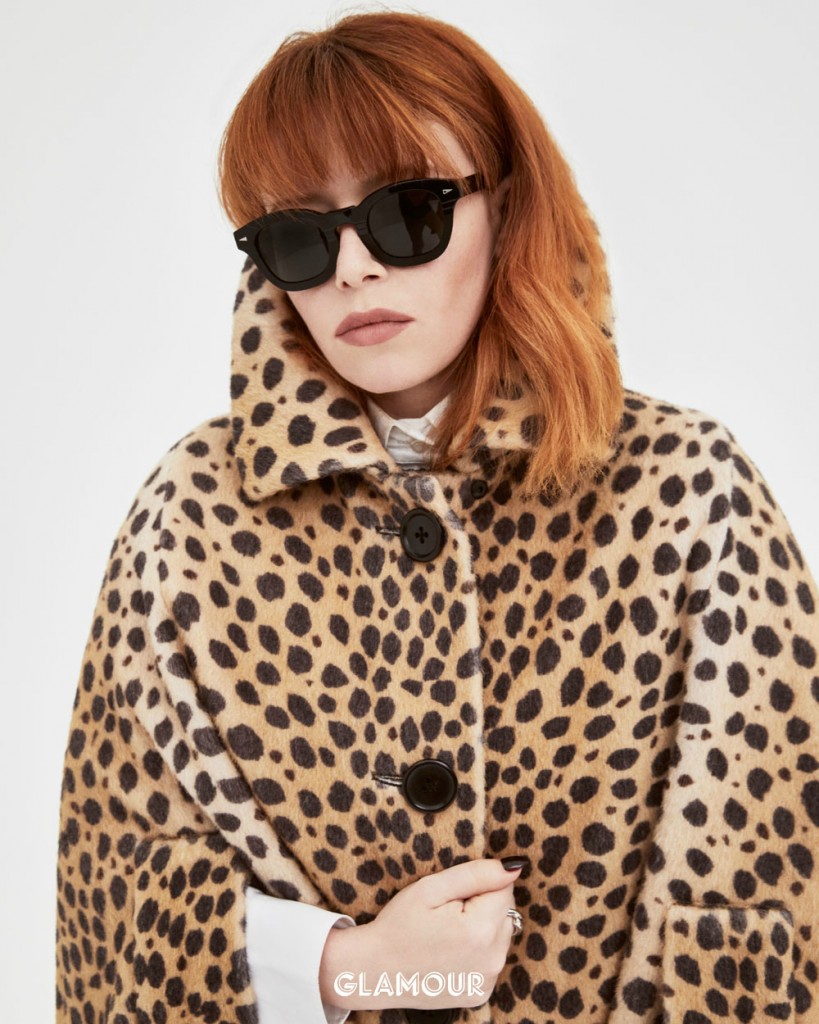 Photo credit: Williams + Hirakawa/Glamour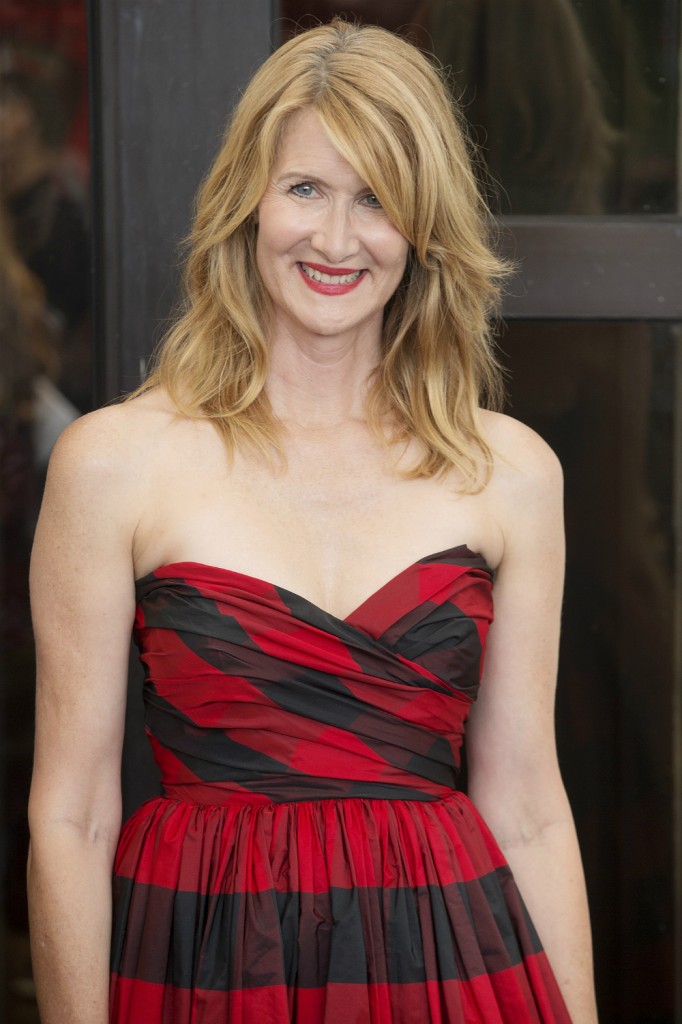 We can cross Laura Dern off the Who Will Bradley Cooper Hook Up With white board list. Laura and Bradley were photographed having lunch together earlier this summer and people really wanted to make them a thing. Everybody knew they weren't, but news was slow, so we had a lot of time to pair random people together. Even though the oddsmakers had already dropped DeCoop from the books, Laura felt compelled to officially go on the record to dismiss the rumors. At an event this past weekend, Laura confessed she does love Bradley dearly, but just as a friend.
Just friends. Laura Dern opened up about her relationship with Bradley Cooper and how the pair are close — in a platonic way.

"We're amazing friends. We're so lucky. And we're family," Dern, 52, told Us Weekly exclusively at L.A. Loves Alex's Lemonade culinary event in Los Angeles on Saturday, September 14.

After photos circulated of the Big Little Lies star and Cooper, 44, eating lunch together in New York City in June, speculation arose that they could be dating. Dern doesn't blame people for their interest in Cooper's love life because she knows people are going to be curious.

"I mean, everybody's always gonna comment about whatever seems intriguing, and he's the greatest human, and one of my best friends in the world. So I don't blame anyone for having deep curiosity about his life cause he's spectacular," Dern said.
[From US Magazine via Pajiba]
Aha! So it's… just as we all suspected. Ah well. I actually really like Laura's response. Instead of calling the media silly, she uses the speculation to compliment Bradley, that's very sweet. He should date her. He should date somebody, for heaven's sake, because it's been three and a half whole months since he split with the mother of his child. Surely this gap in his relationships will end his life. Good lord, let the poor man (and the women helping him through his breakup) be.
But since we are determined to link BCoop up, let's return to the white board. You know who has not denied dating him? Anna Wintour. Well, well, well – isn't that telling. No, it's not. He's not dating Anna. And he is most certainly not dating Angelina Jolie, even though Kate Hudson's at Pajiba argument that we should consider it is my favorite piece of Romance Journalism ever. I know odds are on Jennifer Garner but I think she's still loved up with her 'true partner,' John Miller. No, poor Bradly is just going to have to stand next to another woman in public so he can be fictionally romantically linked for an afternoon. And then she can deny it, like Laura, and send us all back to the white board.
Are we dating now?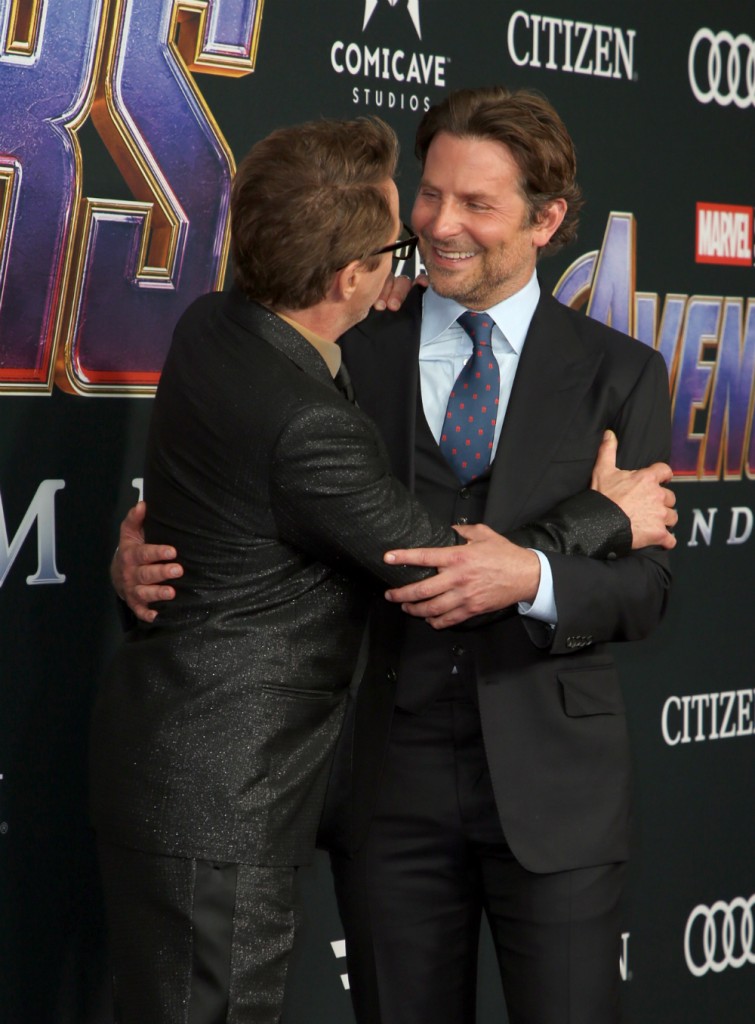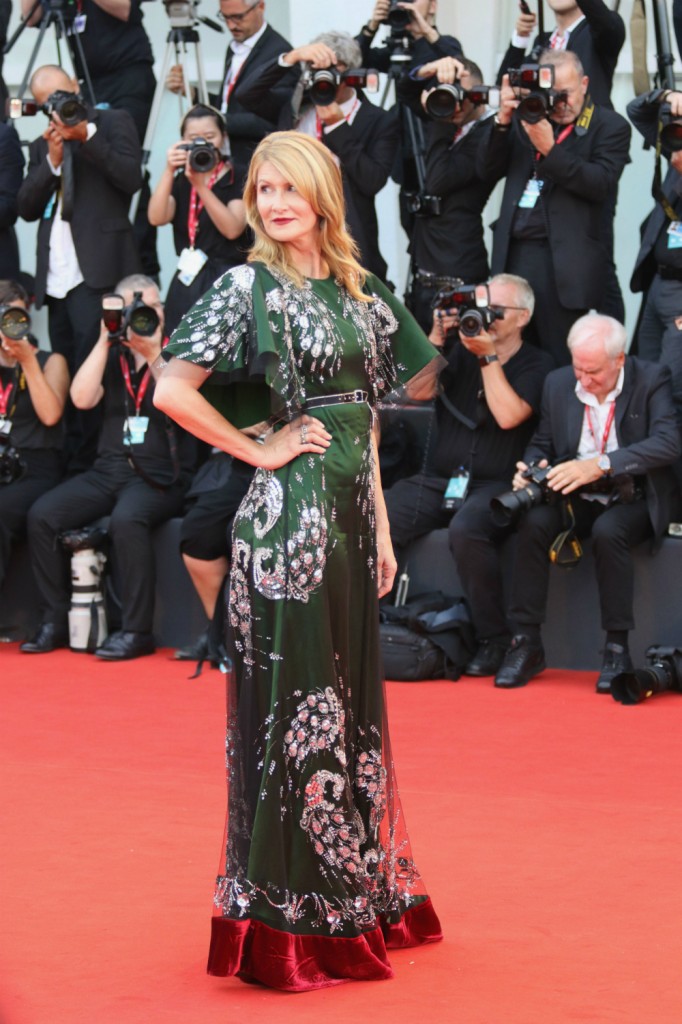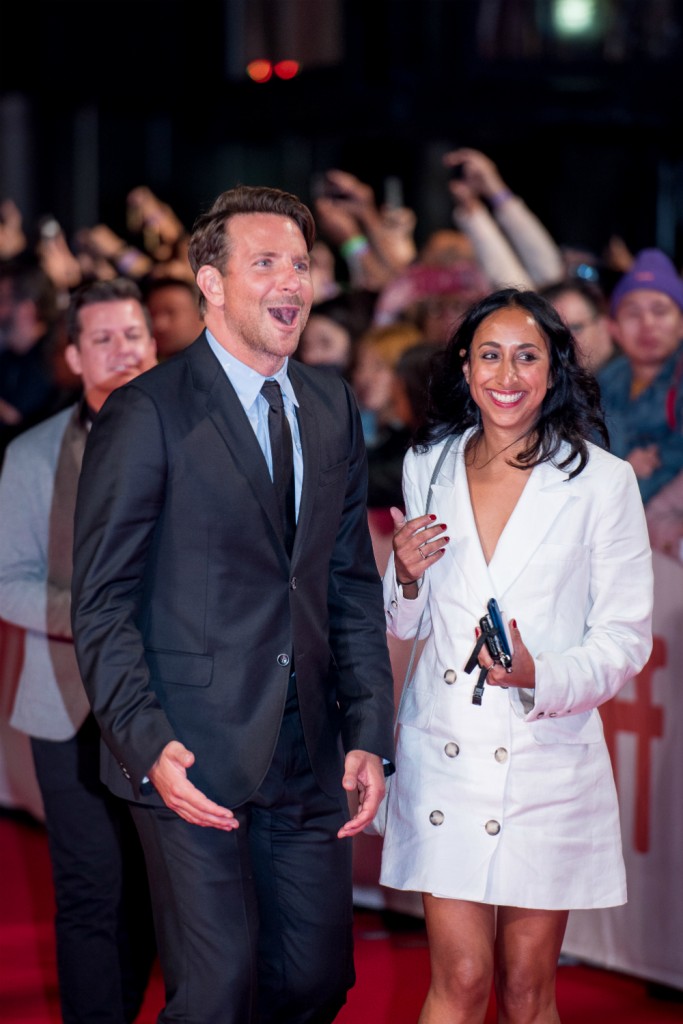 Photo credit: WENN Photos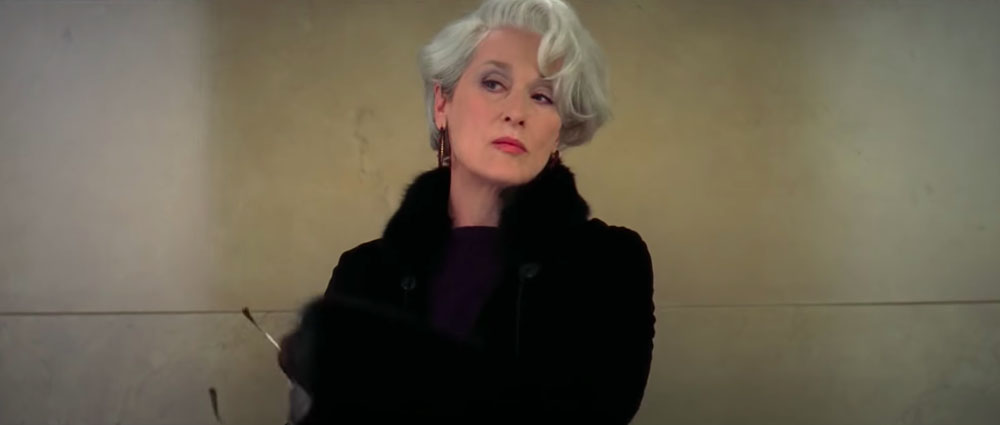 According to the internet, there has been a musical version of The Devil Wears Prada in the making for a long time now, but this is the first I am hearing about it. And apparently the reason I am hearing about it is because it's almost here. Not almost, as it's set to open July 2020, but it already has a website and they've held an industry workshop presentation in New York. And the music is by none other than Sir Elton John.
The new Broadway musical based on the 2006 movie "The Devil Wears Prada" is to premiere next summer at Broadway in Chicago's James M. Nederlander Theatre in Chicago, its lead producer Kevin McCollum told the Tribune. Since the score is by Elton John, that means the legendary rocketman, in the midst of an epic, three-year farewell tour, likely will be hanging around town making any necessary fixes.

The long-in-gestation musical, set to play in Chicago from July 14 through at least Aug. 16, 2020, also will feature lyrics by Shaina Taub and a book by Paul Rudnick. As previously reported, the director will be Anna D. Shapiro, artistic director of Chicago's Steppenwolf Theatre Company.

"It was important to Anna that we premiere in Chicago," McCollum said, declining to specify a specific date for the show to move to Broadway, where "Devil Wears Prada" is expected during the 2020-21 season.
I love The Devil Wears Prada. It holds the distinction of being only one of two movies I ever thought were better than the book. If I was pleasantly surprised by the movie (I really disliked the book), maybe I will be pleasantly surprised by the musical. I mean, I'm having a very hard time picturing this as a musical, but it could work. I guess the only thing I don't want to see is some drawn-out song about poor, lonely Miranda. As long as they stay away from that, I'm willing to give it a shot. From the sound of it, most people have waited for this to be put to music with bated breath. I don't think I'm there, but I will be happy if it succeeds. As the Tribune said, the most anticipated thing in the whole show will be the costumes. As long as they get the look right, the show has a chance.
Casting has not been confirmed but in the industry workshop, Krystina Alabado played as Andy and Emily Skinner (this one, not this one) performed the role of Miranda. The irony, of course, being that the movie's leads, Meryl Streep, Anne Hathaway, Emily Blunt and Stanley Tucci, are all famously musical themselves and would have blown the doors off a musical version.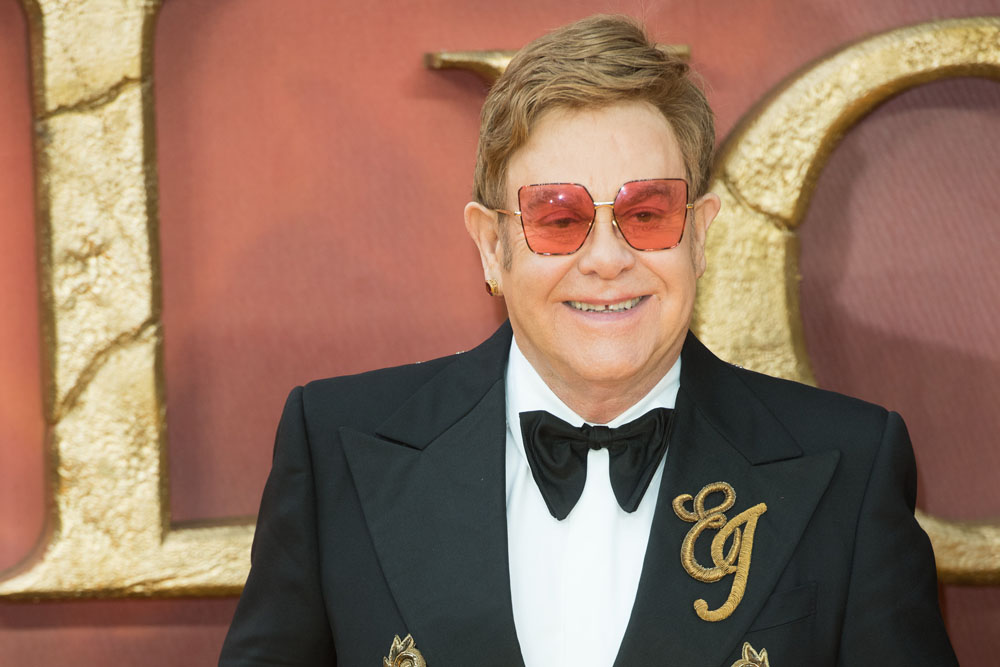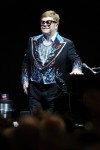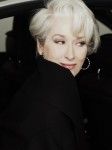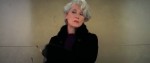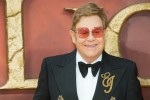 Photo credit: Getty, Avalon.red, WENN and screenshot from Devil Wears Prada
Hecate's RSS Feed