Hecate
This user hasn't shared any profile information
Home page: http://www.celebitchy.com
Posts by Hecate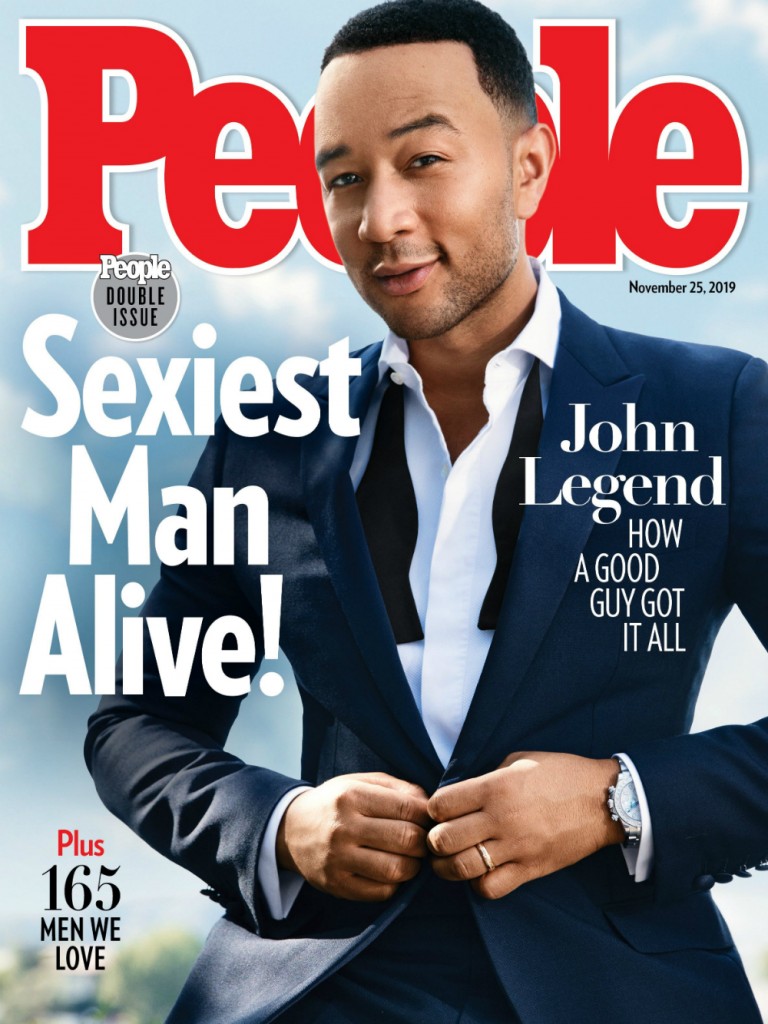 People's Sexiest Man Alive is John Legend. I get pretty turned on by talent so I'm willing to throw my support behind this. Plus, not only is John always so well-dressed, he speaks up for his convictions and those are also on my sexy checklist. Of course, another incredibly sexy attribute is "devoted partner" and I think we all know where John falls on that scale. He discussed his relationship with wife Chrissy Teigen in his SMA interview and what he said was beautiful. Specifically, what he said about going through their infertility struggles and Chrissy's postpartum depression John said it strengthened their bond once they got out the other side.
John Legend and Chrissy Teigen's beautiful family looks picture-perfect on social media, but the couple's journey to parenthood wasn't easy.

The supermodel-turned-TV host, 33, first surprised fans when she revealed in 2015 that she and Legend had been trying for years to become pregnant. Then two years later Teigen opened up in a moving essay about her heartbreaking battle with postpartum depression after their daughter Luna, now 3½, was born.

"[Parenthood] deepens your love for your partner because you see them in a different light going through, in our case, the trouble of actually having a kid," says Legend, 40, who's also dad to 18-month-old son Miles.

"Then Chrissy's going through postpartum depression. You just see different sides of that person, and if you go through it and you learn from it and you come out the other end better for it, then it deepens and strengthens your relationship."
If I didn't agree with his SMA before, this would've pushed me over the edge for sure. Discussing the toll infertility or PPD takes on a relationship is not as common as discussing the toll it takes on the individual. And to hear John say it put Chrissy in another, better, stronger light for him is heartwarming. I was so incredibly grateful to my husband when I was struggling hormonally following my son's birth, I whole-heartedly co-sign John's comments. I honestly don't have anything to add because, as always, he found the perfect words to convey it, "if you go through it and you learn from it and you come out the other end better for it, then it deepens and strengthens your relationship."
Speaking of Chrissy, she's having a blast with the SMA announcement. If you don't follow her on Twitter, I suggest you at least check her out.
my secret is out. I have fulfilled my dream of having boned @people's sexiest man alive!! an honor!!!!! pic.twitter.com/xu7ygnhOZk

— christine teigen (@chrissyteigen) November 13, 2019
the sexiest man alive just made me a ham sandwich

— christine teigen (@chrissyteigen) November 13, 2019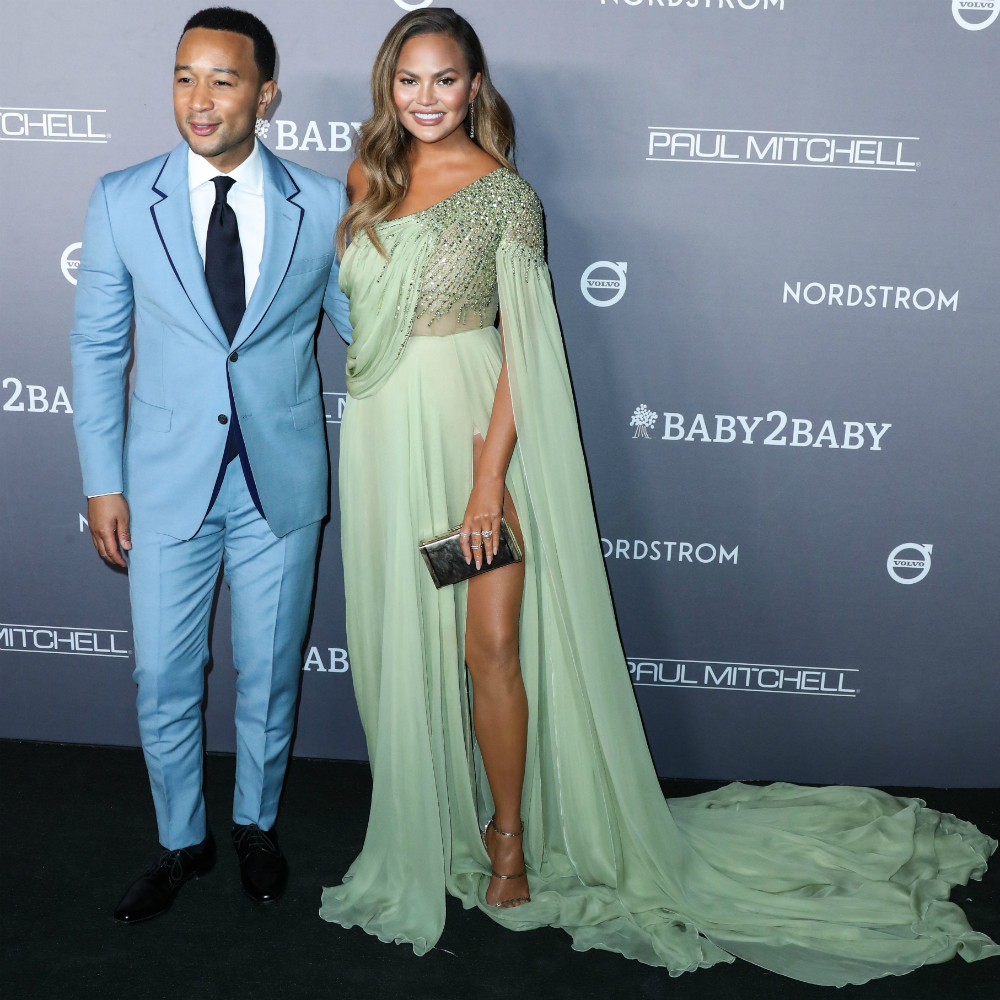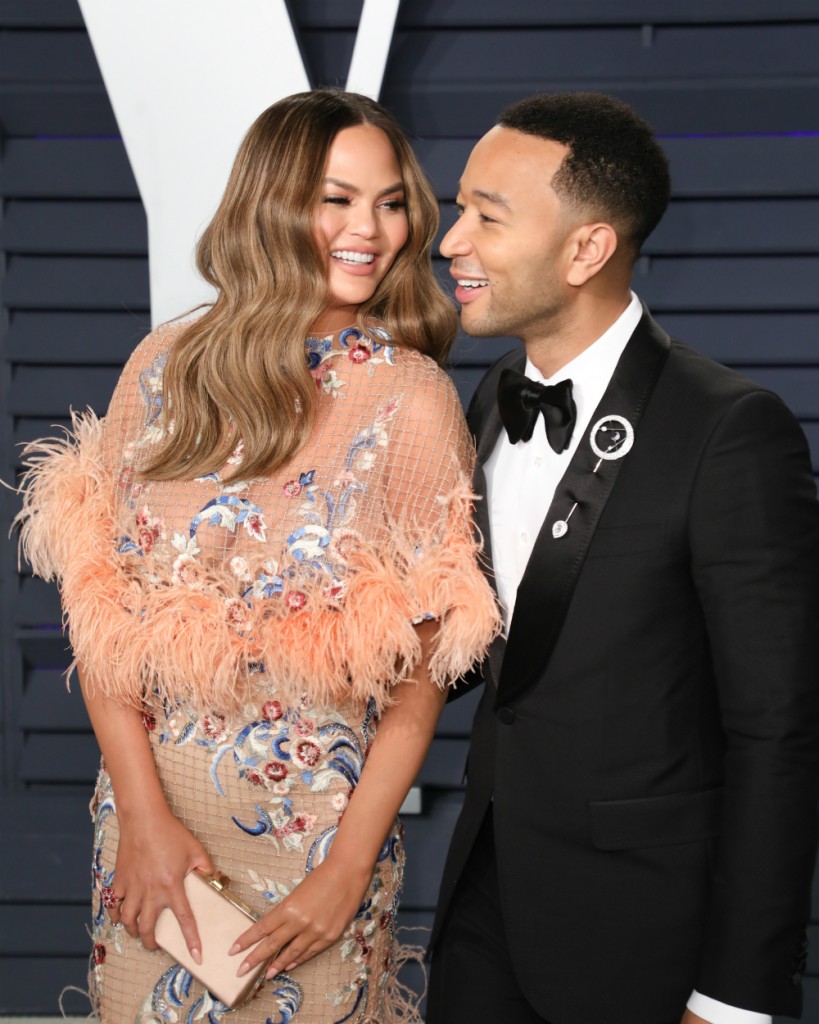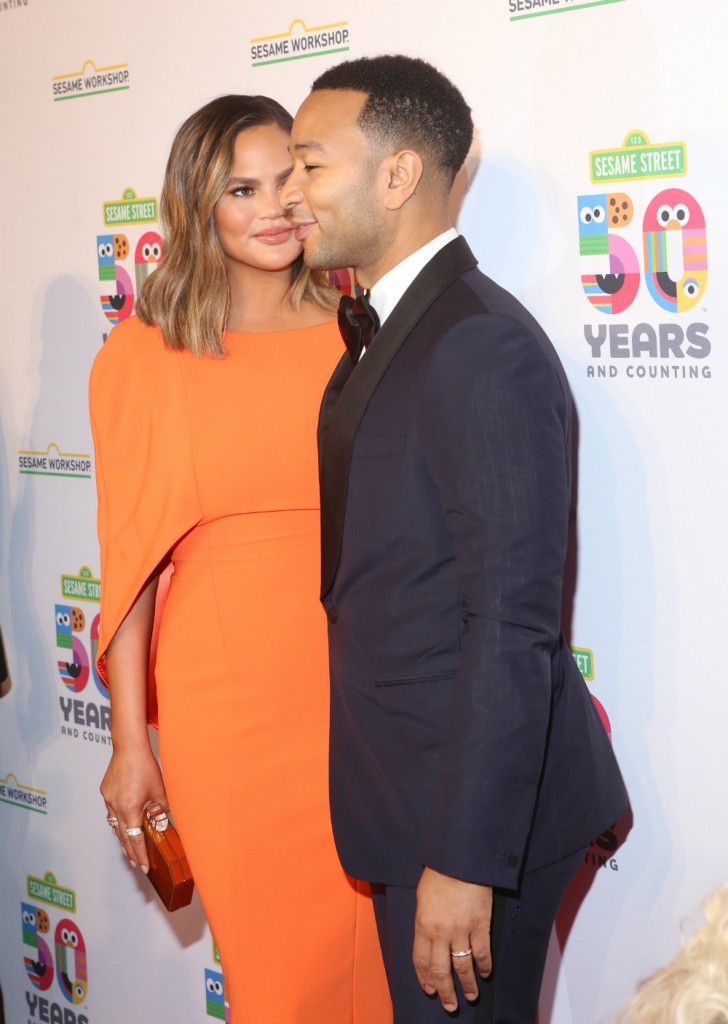 Photo Credit: People and Twitter
Moby posted this photo to his Instagram on Tuesday. He'd just gotten that cute t-shirt and he was super excited to show it off, you know how Moby is. However, if you are an eagle-eyed observer, you might have noticed that Moby also got two new tattoos, one for each arm. Accompanying this photo was Moby's explanation for his new ink, which, I mean, I think we all kind of get his point but, okay:
As November is my 32 year vegan anniversary i thought i'd get a tattoo (well, technically 12 tattoos) to celebrate. I'm a vegan animal rights activist for many reasons, but ultimately because i believe at the core of my being that every animal has the right to live their own life, according to their own will. Thanks @thekatvond@highvoltagetat #veganforlife#animalrights
For the record, I have no problem with Moby getting a two-foot statement piece on each arm. If he wants to be reminded of his cause every time he reaches for the quinoa, more power to him. Tattoos are as personal as jewelry, you like what you like. Having said that, I do not like the design. Conceptually the huge block stencil letters are interesting. So from an activist's point of view – bravo. Purely aesthetically speaking, those words, just as words go, aren't interesting enough for that kind of display, although I understand that's not his point.
But, if you look at the photo again, you may have noticed this isn't Moby's only declaration of his commitment to veganism. In September, he had the following art permanently installed on his neck:
It's safe to say that subtlety is of no interest to Moby. I applaud him for the dedication to his cause. Presently, I'm wearing underwear with drawings of books and the word 'Book Lover' written in a variety of fonts so, you know, we all show our fervor in different ways. But, again, from an artistic perspective – really? This is what he wants to look at every time he looks in the mirror, for the rest of his life? Although, I have to admit, I didn't get why this tattoo was a double entendre but someone in the comment section clarified: he's vegan for the rest of his life but also because of animals lives. I guess subtlety is lost on me anyway and maybe I do need it spelled out, on a neck, in dark letters, and a corresponding sleeve on each arm.
Let me end with this, I don't like Moby's new ink but the reason I don't like it is because it is not attractive to me. I am not bothered by his becoming his own billboard for his beliefs nor do I see any harm in those beliefs. I'd rather he discuss his veganism than his stories about creeping on young starlets. I assume Kat Von D, also a vocal vegan, was included in both captions because she did the work. Honestly, between Moby's stance on limiting food stamps and Kat's stance on anti-vaxxing, I don't need tattoos to tell me they aren't on the humans' side.
Thanks to DListed for the story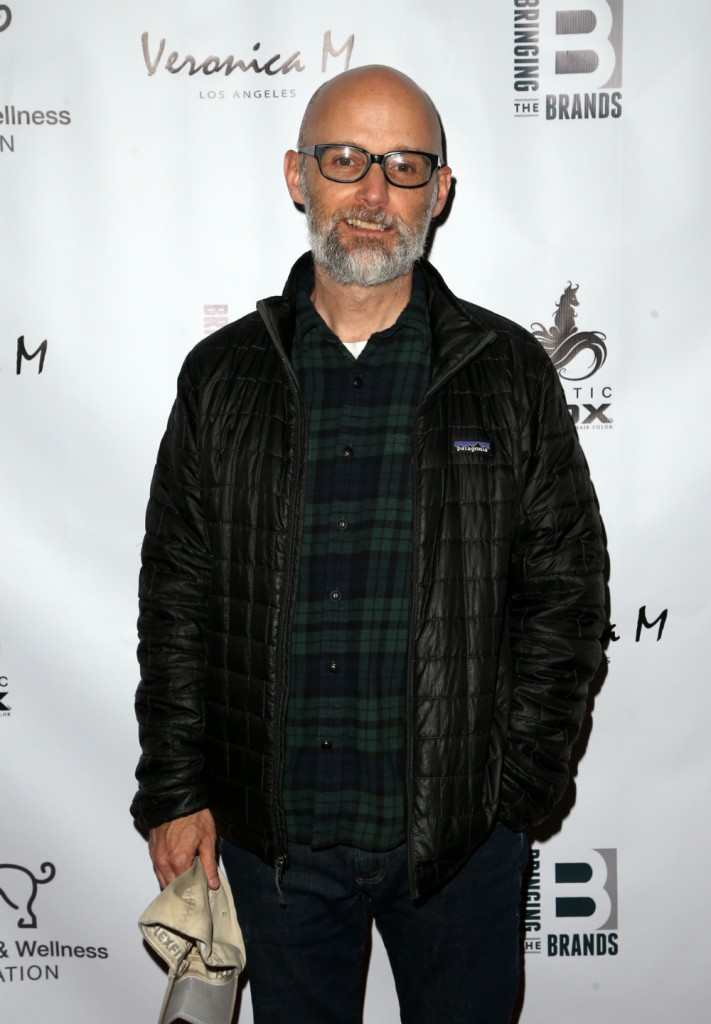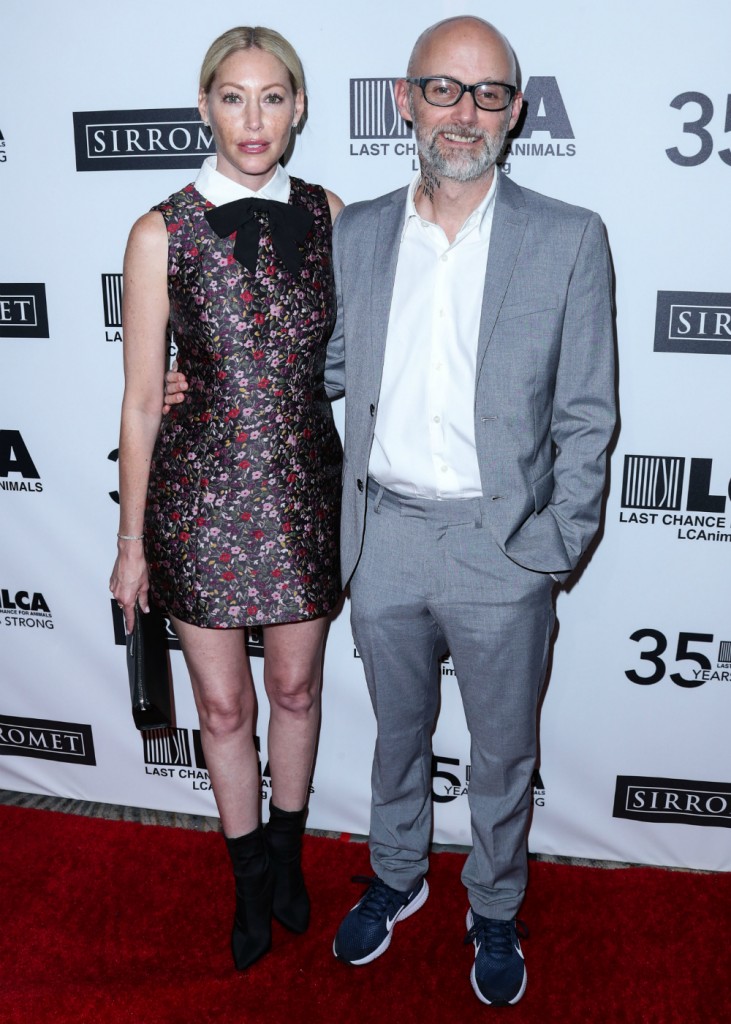 Photo credit: Instagram and WENN Photos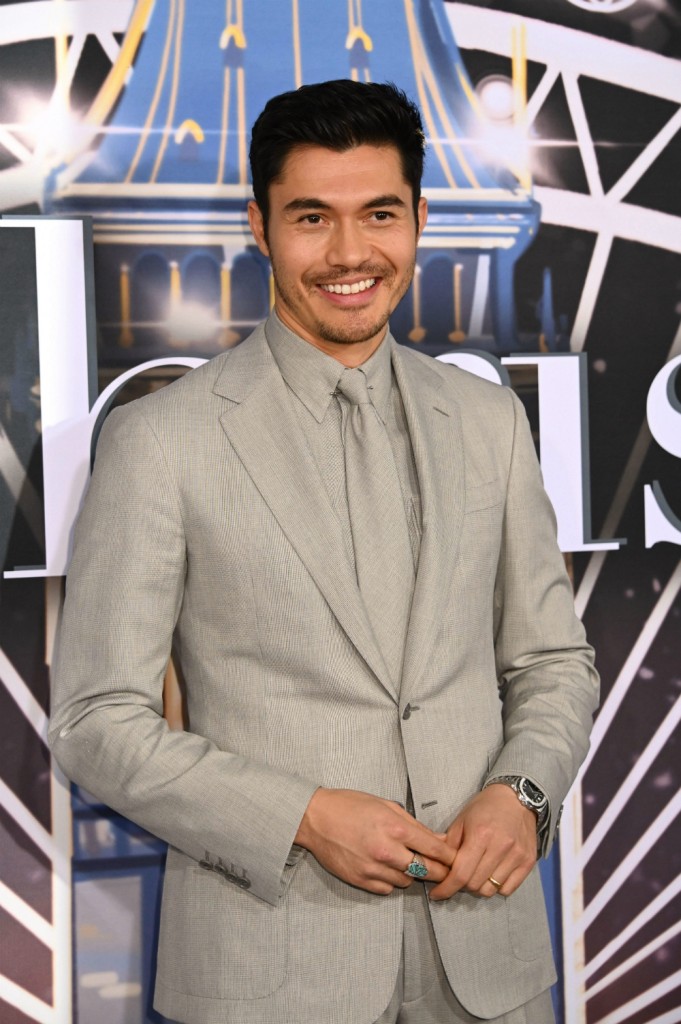 Sexiest Funky Fashion Senser, Henry Golding, held many jobs before he became an actor. He was a hairdresser, which my gawd, the fantasies that has to have inspired. When he landed the part for Crazy Rich Asians, he was hosting a travel show. But his break into the world of celebrity came from the opposite side of the camera. While on The Tonight Show, Jimmy Fallon brought up the fact that Henry used to interview celebs on the red carpet. No wonder he's so poised during interviews, he knows what to expect. So naturally Jimmy wanted to know who Henry had met prior to being a star himself and, I think we all wanted to know, who made Henry shake with excitement. The answer was not what I was expecting: Daniel Radcliffe.
Who was the biggest celebrity you interviewed?

I covered all the Harry Potter stuff, so Daniel Radcliffe, when he was sort of, quite young, I used to sort of be infatuated with him and I remember just, like, shaking nervously, just asking these questions.
As Henry said, this was at the height of Daniel's fame as Harry Potter, I think I would shake a little too. But then, I got star struck meeting Triple Crown winner Seattle Slew, so I'm really no measure to go by.
Later in the interview. Henry spoke of his next film due out, The Gentlemen with Matthew McConaughey. His story is a cute one (that starts here) in which he talked about how excited he was to work with Matthew but apparently (somehow I missed this) Matthew is method. So he stayed in character from their first meeting and his character hates Henry's, crushing all of Henry's dreams of becoming besties. But the reason I want to talk about this is to discuss Henry's true obsession, which, along with Daniel Radcliffe, is: walks. I've started seeing a pattern in Henry's stories in that, they all involve his desire to take a stroll. While reading his Entertainment Tonight interview about Last Christmas, EW asked if he had any Christmas traditions and Henrys' answer was:
What about a beloved holiday tradition?
We often go for a family walk after our Christmas lunch. It's super-British, I know. I forcibly drag everybody out. But it's so nice to get out in the air, and you bump into other families who are doing the same. That's my favorite thing to do during Christmas. It's wonderful to be able to do that when I'm back in the U.K. with family.
Ostensibly, he's describing forced exercise in the blistering cold, but Henry puts such a romantic spin on it, I end up wishing he'd take my gloved hand so we could slosh through polluted snow on Christmas morn. *sigh* Sorry, getting back to Henry discussing Matthew, Henry said the following:
Matthew is amazing. I remember going in to my first day and I was thinking, "I'm going to be best friends with Matthew McConaughey. We're going to go for Sunday walks in the park, we're going to go for dinner, our wives are going to be best friends. I'm going to go for yogurt with him on like, Saturdays.
Later, in that same clip, he told a story about his beautiful wife, Liv Lo, joining him as he was filming in Vancouver that all centered around his getting her to go for a walk with him… and then he duped her into eating a dandelion, it's actually a riot. But again, Henry cannot stay away from the subject of taking walks. It all makes sense why so many of his interviews for Last Christmas centered around his 'walking' with Emilia Clarke, they were clearly his favorite. Here on out, when watching Henry taking a stroll in a scene, I'll wistfully think, "he must be so happy right now." It's all I want to see him do, quite frankly. Wait – what if we get Daniel Radcliffe to stroll with Henry. What if, Henry takes a family stroll on Christmas and runs into Daniel Radcliffe and then they walk together – to get yogurt? Good heavens, I think we just wrote next year's Christmas film. It'll be called Best Christmas EVA!
Guess what I'm about to do?!"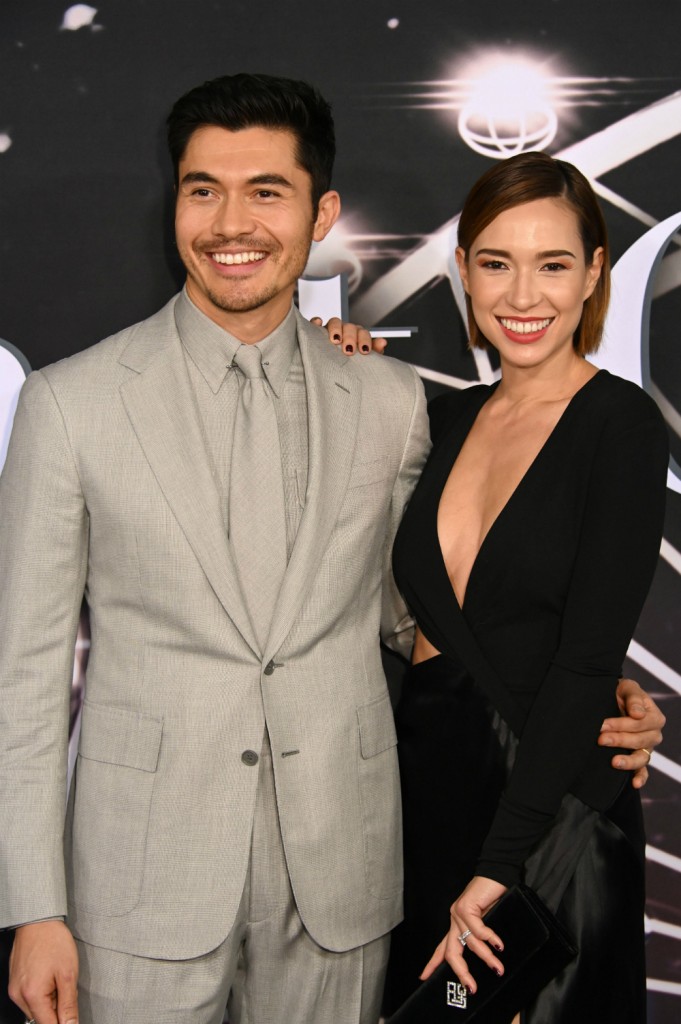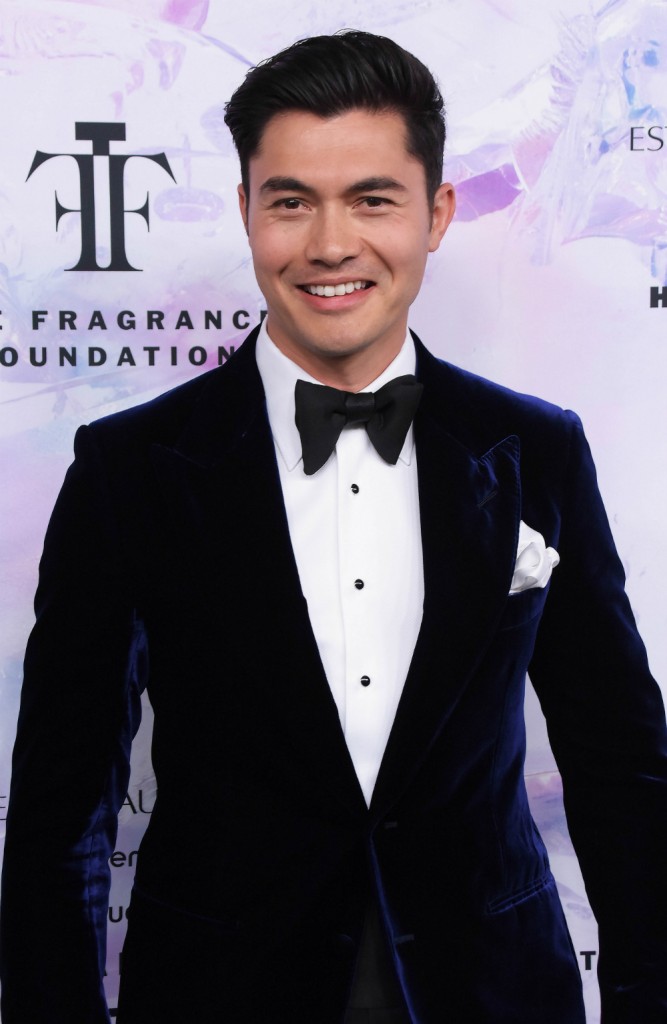 WENN Photos, YouTube and Instagram
Hecate's RSS Feed