Hecate
This user hasn't shared any profile information
Home page: http://www.celebitchy.com
Posts by Hecate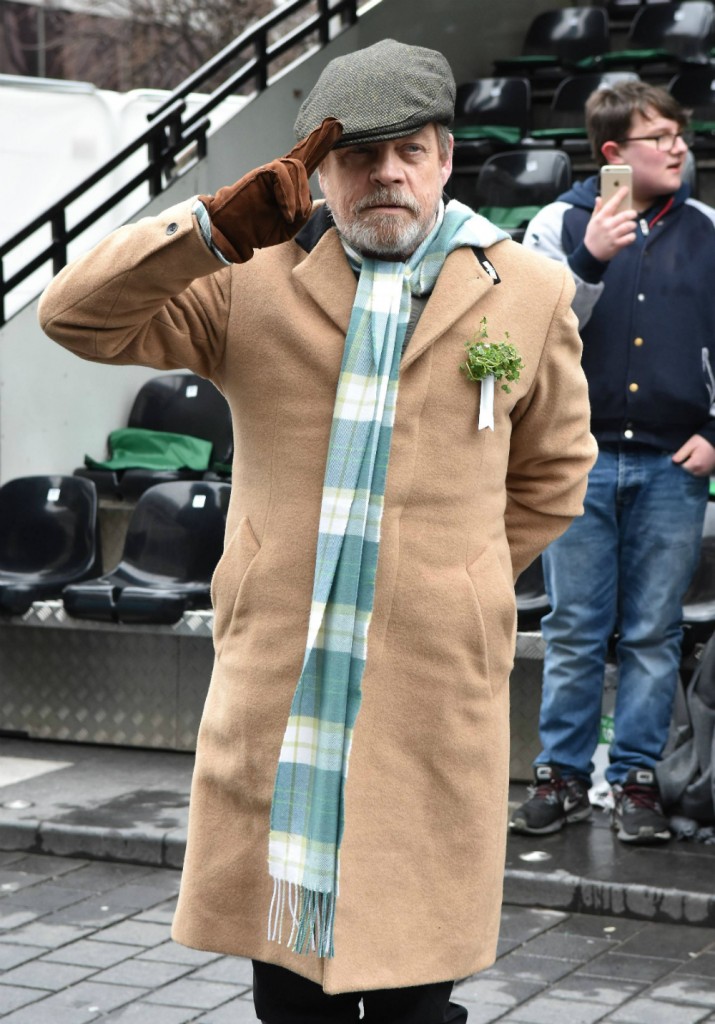 Top o' the morning to you all! Happy belated St. Patrick's Day to those who celebrate it. We got some good news at Hecate's Temple on Saturday, so we celebrated the shillelagh out of it. Over in Ireland, they had plenty of reason to rejoice, especially what with The Green Army winning the Six Nation's Grand Slam. Comhghairdeas Éire!
However, I don't think anybody enjoyed themselves more than Mark Hamill who was invited to Dublin's annual St. Patrick's Day parade as the international guest of honor. (The Grand Marshall was none other than Ser Davos, Liam Cunningham, who was born in Dublin.) The parade's guest of honor invitation recognizes those of Irish ancestry who have made a significant impact abroad, which means if I'd better get to doing something significant. Mark was asked this year not only because of his ancestry but because he filmed most of his scenes in The Last Jedi on Skellig Michael Island off the coast of County Kerry. Plus, it's Mark Hamill – look how much fun he's having:
I met Ireland's President Michael Higgins as guest of "honour" at Dublin's epic #StPatricksDay2018 Parade, had a thrilling, unforgettable experience AND avoided creating an international incident. All things considered, a Win-Win.👍
Thank You 🇮🇪! #Gr8ful pic.twitter.com/rIxJGCSQIu

— Mark Hamill (@HamillHimself) March 18, 2018
In the car with him are his wife Marilou, with whom he will celebrate 40 years of marriage this December, and his daughter Chelsea.
Royalty has arrived @HamillHimself 🇮🇪 #StPatricksDay pic.twitter.com/DfMRDjfSEO

— Ash Crossan (@AshCrossan) March 17, 2018
I hesitate to label this point in history as Mark's comeback because I know his Joker on the animated Batman series is huge in the comic community. But I so love his mainstream resurgence, mainly because Mark is soaking up every minute of it.
The honors for Mark keep pouring in, earlier this month, Mark received his star on the Hollywood Walk of Fame. I never realize these folks don't have them yet until I hear they are getting one. Mark's just now getting his star?! Ah well, better late than never, I guess. Among those who turned out to help Mark celebrate were George Lucas and Harrison Ford, who got everyone choked up by mentioning Carrie Fisher's absence. Carrie's daughter Billie Lourd came out for Mark, though, which I'm sure meant the world to him.
May the force be with you on #JediDay! Congratulations to #StarWars icon @HamillHimself for receiving a star on the Hollywood Walk of Fame. 🌟 #TheLastJedi pic.twitter.com/1nJoeLJcVt

— Entertainment Weekly (@EW) March 8, 2018
The warmest of welcomes to galactic hero @HamillHimself (Luke Skywalker) of @starwars and @liamcunningham1 (Ser Davos) of @GameOfThrones fame to #Ireland for their starring roles in Dublin's @stpatricksfest this #StPatricksDay pic.twitter.com/RQoFWFEWn8

— Tourism Ireland (@TourismIreland) March 17, 2018
Today would be a good day to deploy these #StPatricksDay images, because today….. THE WHOLE GALAXY IS IRISH. 💚💚💚💚💚💚💚💚💚💚💚💚💚💚💚💚💚💚💚💚💚💚💚💚💚💚💚💚💚💚💚💚💚💚💚💚💚💚💚💚💚💚💚💚💚💚💚💚💚💚💚💚💚💚💚💚💚💚💚💚💚💚💚💚💚💚💚💚💚💚💚💚😜 pic.twitter.com/09xeCbJept

— Mark Hamill (@HamillHimself) March 17, 2018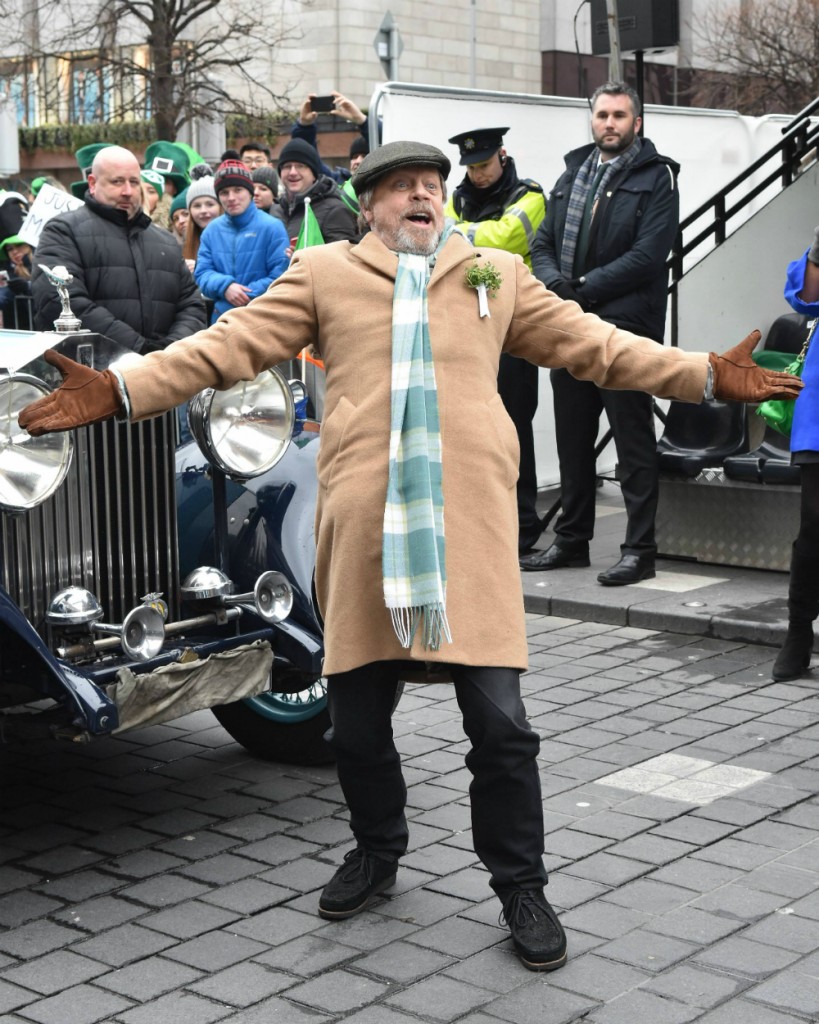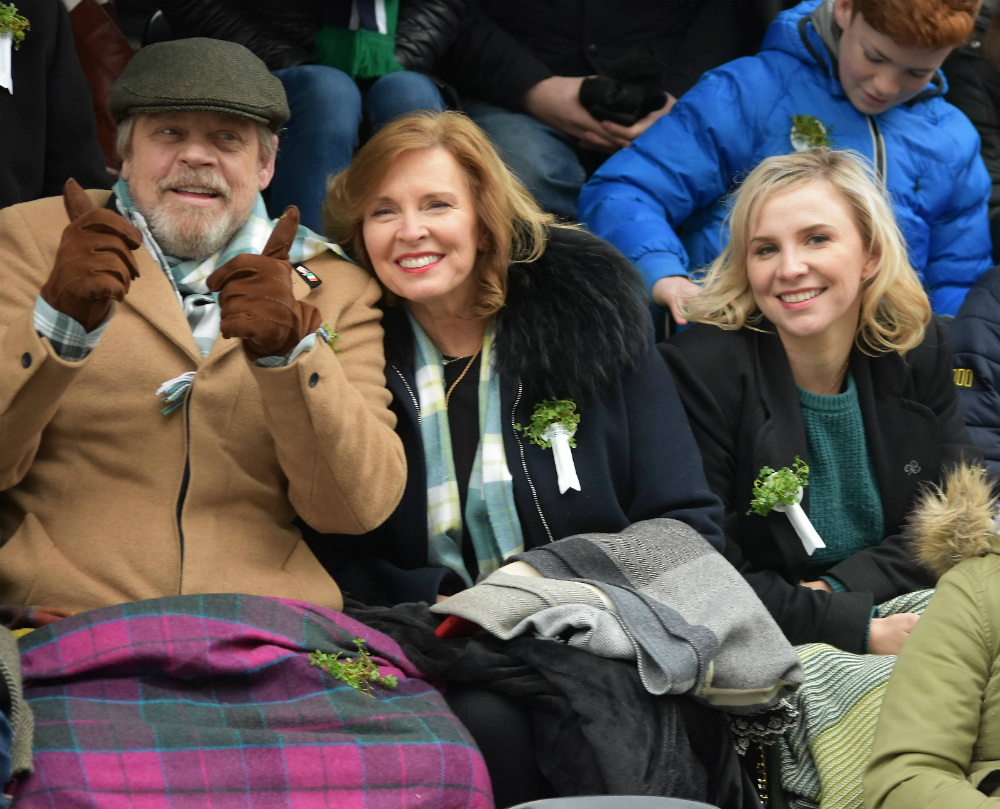 Photo credit: Twitter and WENN Photos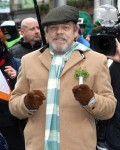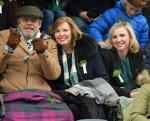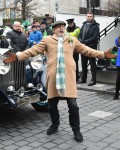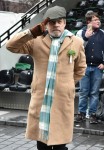 Hecate's RSS Feed