Corey
This user hasn't shared any profile information
Home page: http://www.celebitchy.com
Posts by Corey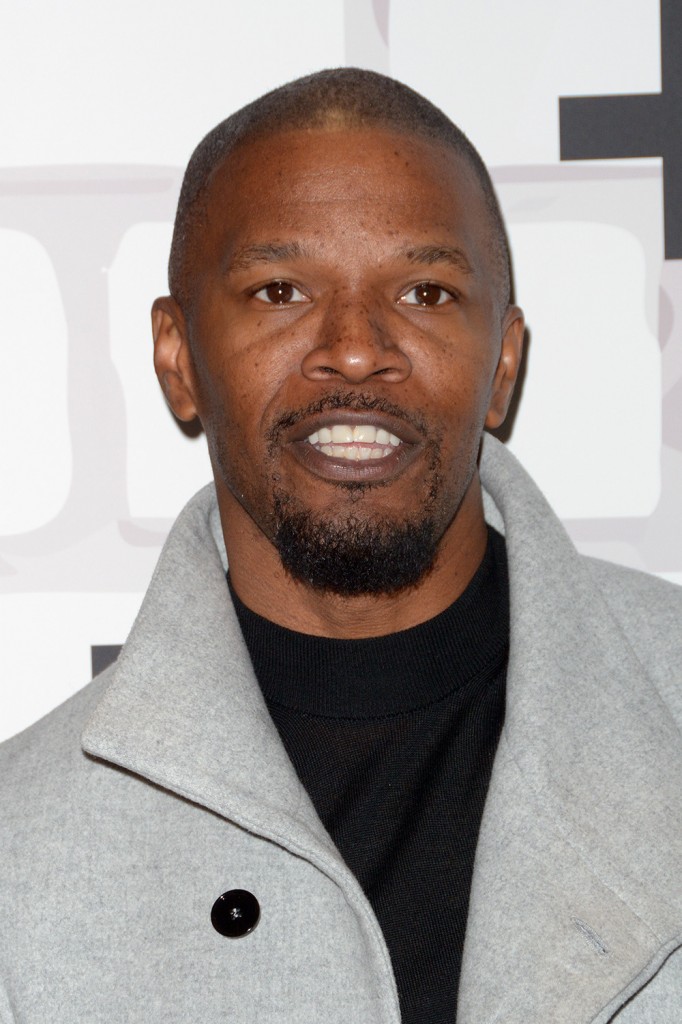 Entertainment-dom's most low-key couple, Katie Holmes and Jamie Foxx, got together this week to celebrate Jamie's 50th birthday – along with a bevy of famous folks.
Leonardo DiCaprio and Tobey Maguire were among the guests in attendance at Jamie's big bash, which was held at Paramount Studios in LA. Jamie entertained the crowd, rapping and performing a cover of the Jackson 5′s "I Want You Back" with the help of friends Snoop Dogg, Ice Cube and Ludacris. Katie was also on the guest list, and a source told PEOPLE that "They walked in together. They mostly mingled with other guests, and spent very little alone time. It was obvious that Jamie had a great birthday. Katie looked like she had fun as well. She looked gorgeous." Party guests not only got an impromptu concert, they also noshed on nachos, burgers and burritos and Jamie indulged in gold-dipped strawberries to ring in the golden anniversary of his birth. One guest told E! News that "it was the best party ever."
Entertainment Tonight reports that Jamie also took a moment to serenade his lady love during his b-day concert. An attendee told ET that "Even when on stage he would look over and point at her and then smile. She would smile back." The Daily Mail posted some photos of the couple from the party and they really do look happy and in love. Speaking of love, Katie's new short hairdo looks fantastic on her.
At an earlier celebration that night, Jamie, sans Katie, celebrated with family and friends, including his daughters, 23-year-old Corinne Fox and eight-year-old Annalise Bishop. They brought Dad a cake with a hilarious throwback photo and the frosting inscription "Happy 25×2." Actress and Jamie's co-star from The Jaime Foxx Show, Garcelle Beauvais, posted a pic of Jamie and the baked treat on her Instagram with a caption wishing Jamie a happy day. Enjoy the 80s deliciousness of that cake.
I'm sorry, but I kind of don't get these two. Katie and Jamie pretty much made their relationship "paparazzi public" when they were spotted holding hands together back in September, but they're still just at meaningful glances and smiles? It's cool that they're keeping things on the DL, but no PDA? At all? I do hope they're happy. And happy birthday Jamie – he looks fabulous at 50 – and since escaping the grasp of Xenu, Katie has looked radiant. They seem to make a good couple, even if they are never really seen together.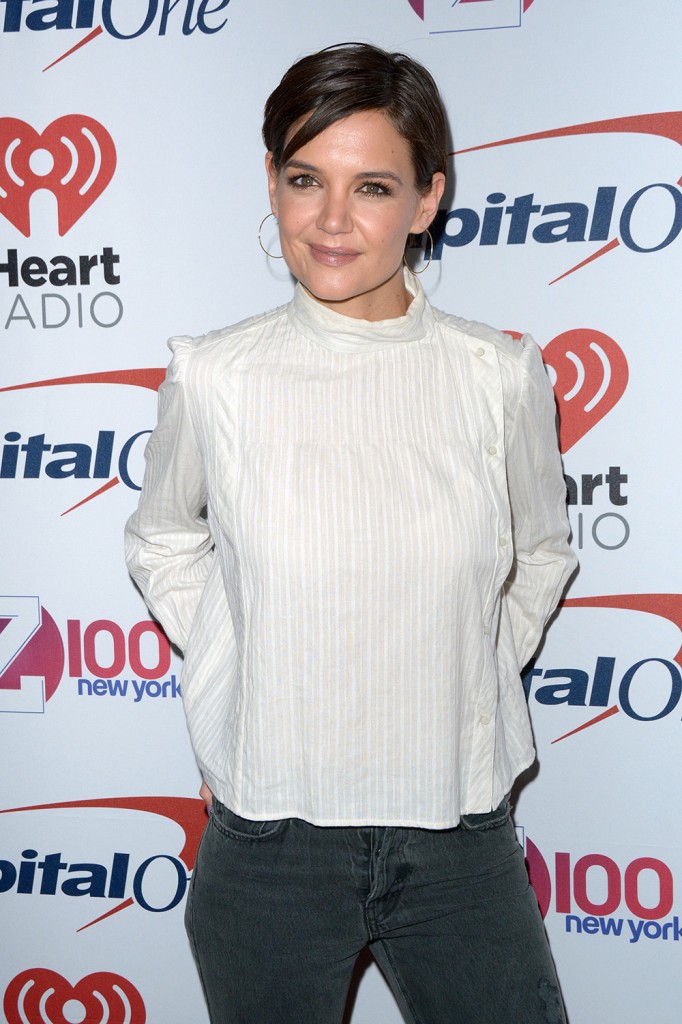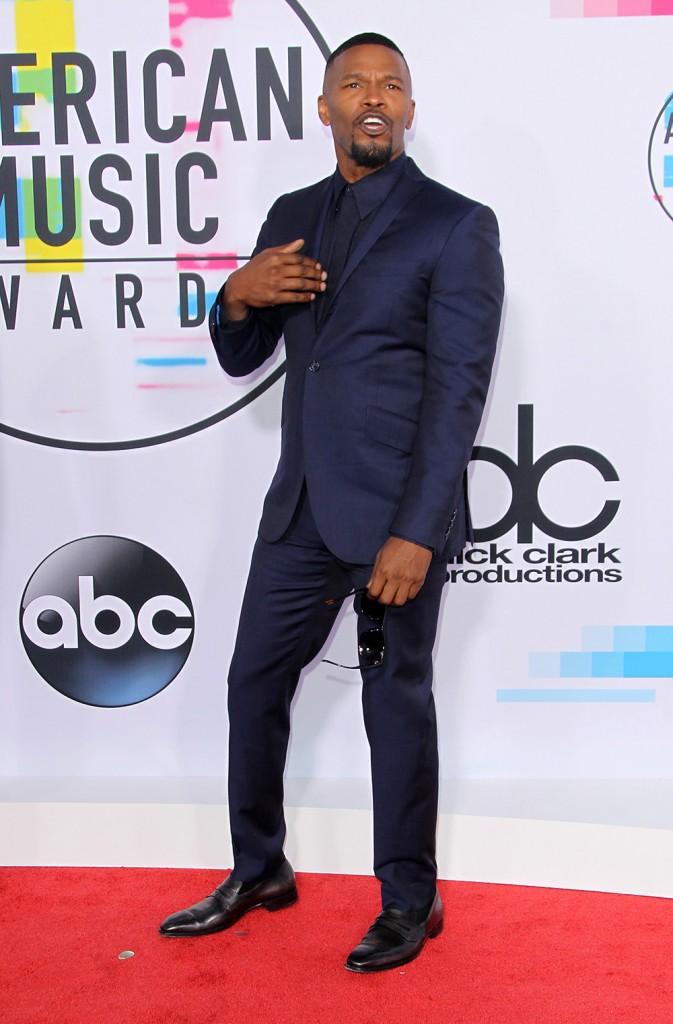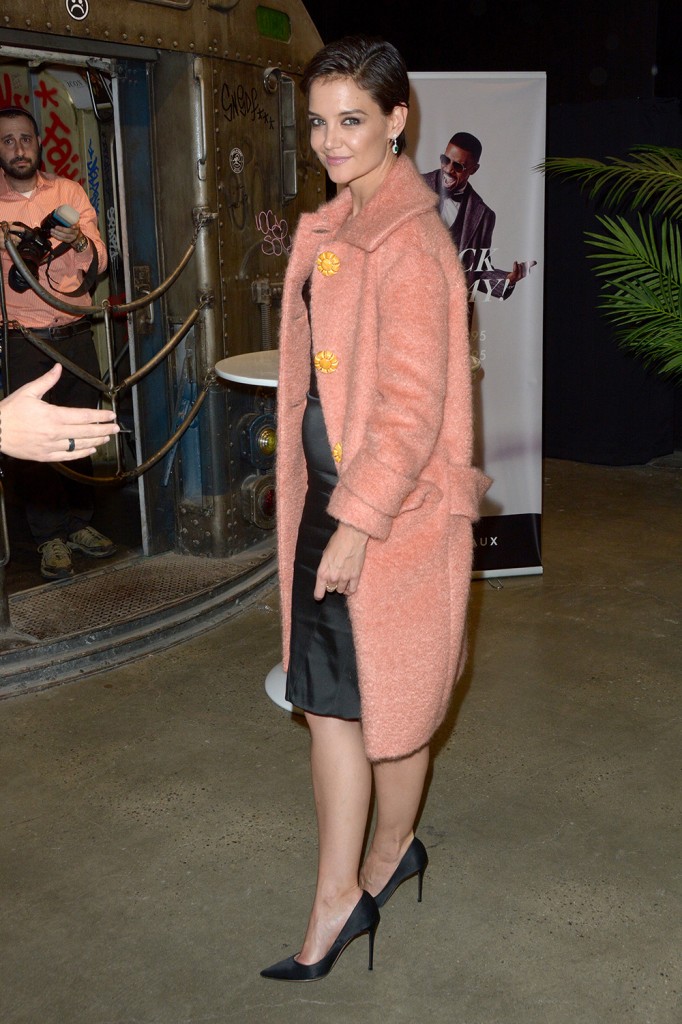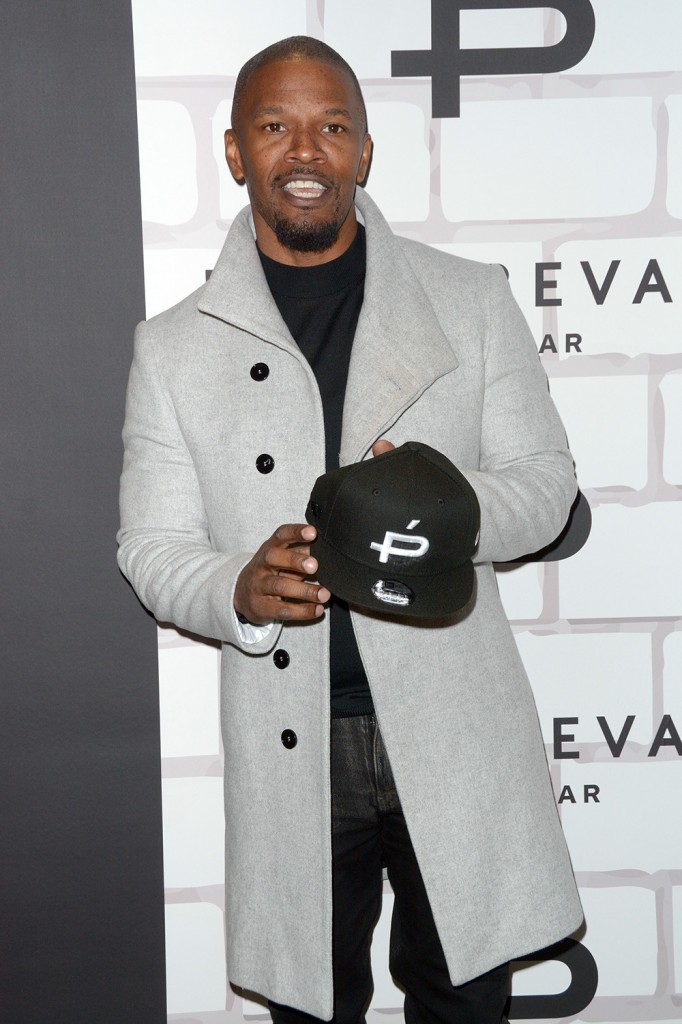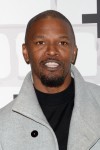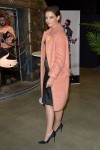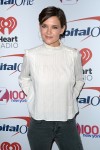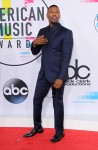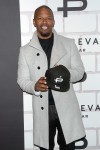 Photos: WENN.com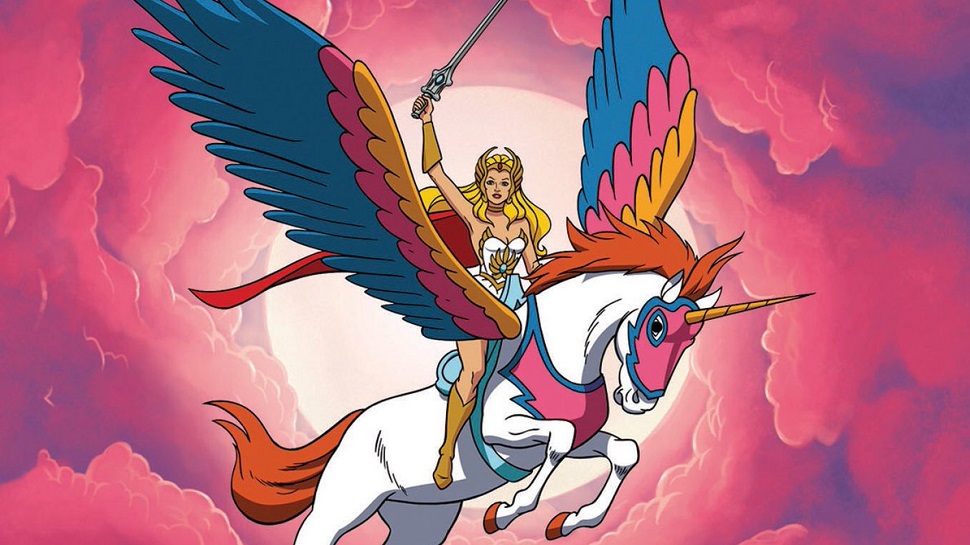 Another day, another reboot. At least today's news is a little more welcome than yesterday's talk of the possible return of Blossom. She-Ra, Princess of Power is returning with a new animated series coming to Netflix next year. In a release announcing the new project, the streaming service said the new She-Ra is "a modern take on the '80s girl power icon for a new generation of young fans" and will celebrate "female friendship and empowerment, led by a warrior princess tailor-made for today".
She-Ra 2018 is coming to you courtesy of DreamWorks Animation and showrunner Noelle Stevenson, an award-winning cartoonist and writer, whose previous work includes the fantasy comic Nimona and the comics series Lumberjanes, centering on a group of campers fighting supernatural forces at a "Camp for Hardcore Lady Types." Noelle also worked on Marvel Comics' Runaways, featuring a lesbian heroine, and was on the writing team for Disney's animated TV series Wander Over Yonder. On Tuesday, Noelle shared the news of her project on Twitter:
The news is out: I'm showrunning a new She-Ra reboot for Dreamworks TV and Netflix! https://t.co/v7IJhYxXi1 pic.twitter.com/gtLn2yLQLZ

— Noelle Stevenson (@Gingerhazing) December 12, 2017
In case you're too old (or young) to remember, She-Ra was a spin-off of He-Man and the Masters of the Universe. The original animated series, which ran for 93 episodes from 1985 to 1986, introduced She-Ra as the alter ego of Princess Adora, the sister of He-Man. Along with sidekicks Swift Wind, her pegasus/unicorn hybrid companion, and Kowl, a Dr. Moreau-esqe fever dream creation mixing an owl and a koala bear, She-Ra led the Great Rebellion, fighting against the Evil Horde, who took over the planet Etheria. She-Ra has super strength and the ability to telepathically communicate with people and animals. Yes kids, drugs were a hell of a thing in the 80s. The series was quite popular and sold a lot of toys.
Needless to say, fans of the original series were ecstatic to hear the news of the reboot.
Netflix is bringing out a She-Ra remake next year? pic.twitter.com/O3ZktmERxG

— Allison Danger (@allisondanger) December 12, 2017
#GrowingUpGay was pretending to care about He-Man but actually totally only stanning for She-Ra. This fills me with nostalgic glee. https://t.co/GkNdayfXAI

— Raf (@rafayagha) December 12, 2017
Omg I love She-Ra. The 5 year old in me is jumping for joy now. https://t.co/l1BdQc0xKj

— John (@IceMan81X) December 12, 2017
Initially, the thought of this reboot left me feeling very "meh," but with Noelle's credentials, this is sure to be a radical, but welcome update of the original series, which, if you want to catch up on (or take a walk down childhood memory lane), is now streaming on Netflix. Heck, I might even tune in. And, in keeping with the spirit of the holidays, if you have 45 minutes to spare, check out the He-Man and She-Ra Christmas Special. It's a whole lot of holiday-themed WTF, and I kind of love it.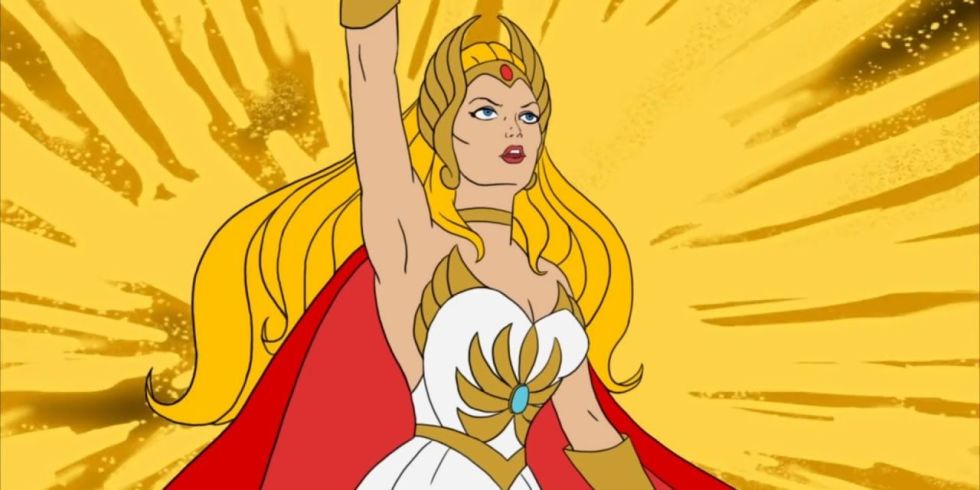 Corey's RSS Feed