Celebitchy
This user hasn't shared any profile information
Home page: http://www.celebitchy.com
Posts by Celebitchy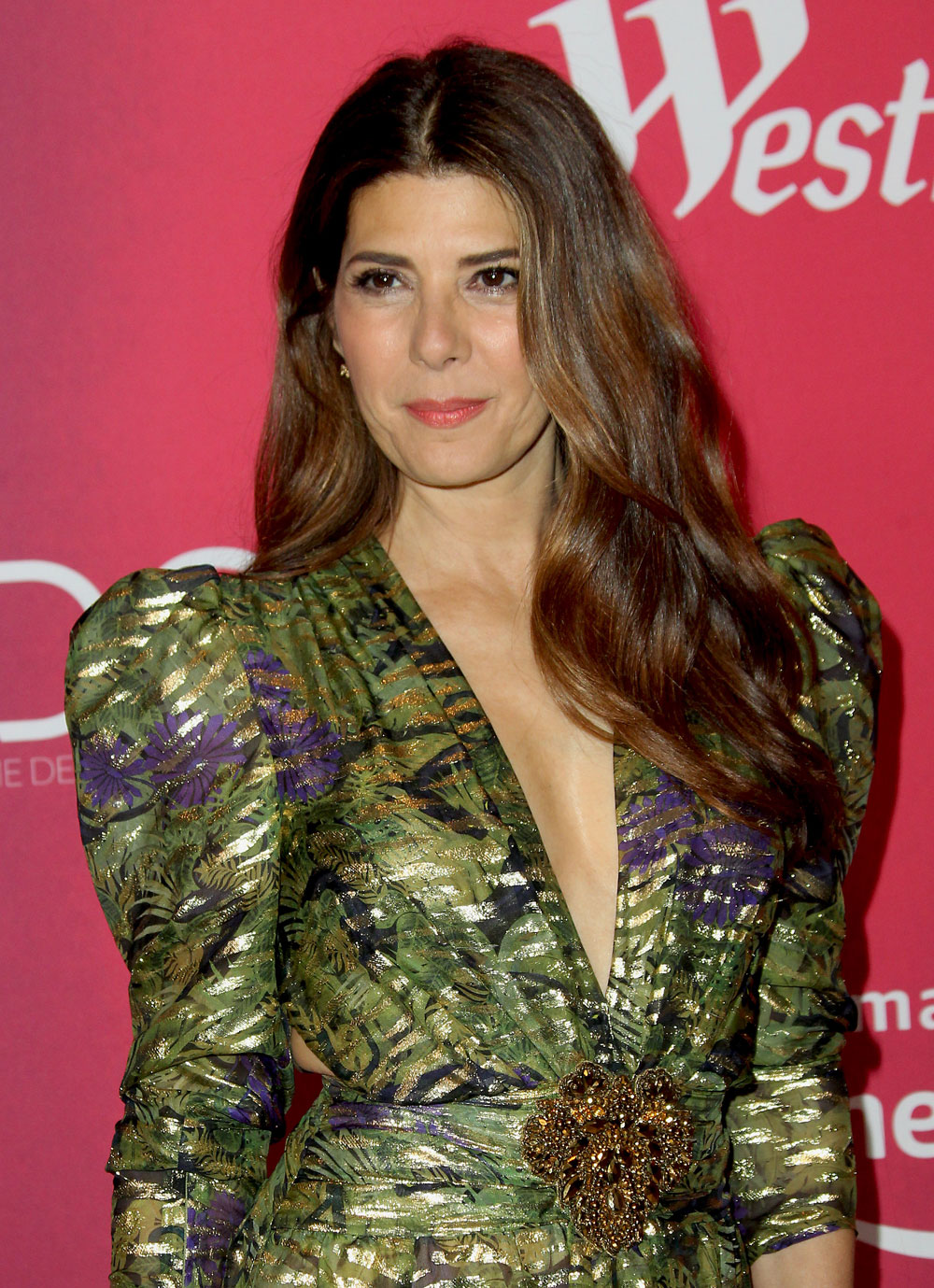 The Costume Designer's Institute Awards were last night and there was so much fun fashion there. As Kaiser pointed out to me the makeup was bad overall though. You can see the list of winners on Variety and they include some of my favorites. Crazy Rich Asians won for contemporary film, Black Panther won for scifi/fantasy, and The Favourite got the award for period film. Kaiser/Chandra and I are going to talk about that on the podcast that's out next Monday. (It's an episode with bonus content as it's coming out the day after the Oscars.) We both loved the costuming in The Favourite, and Chandra especially loved the film.
Marisa Tomei was in a green Dundas gown with a deep v-neck, puffy sleeves, a giant brooch-like detail at the waist and a crazy green and purple floral bird print with gold jagged stripes over it. My god I love this. It's so wonderfully 80s and while it is tacky I would wear the hell out of this. She looks amazing.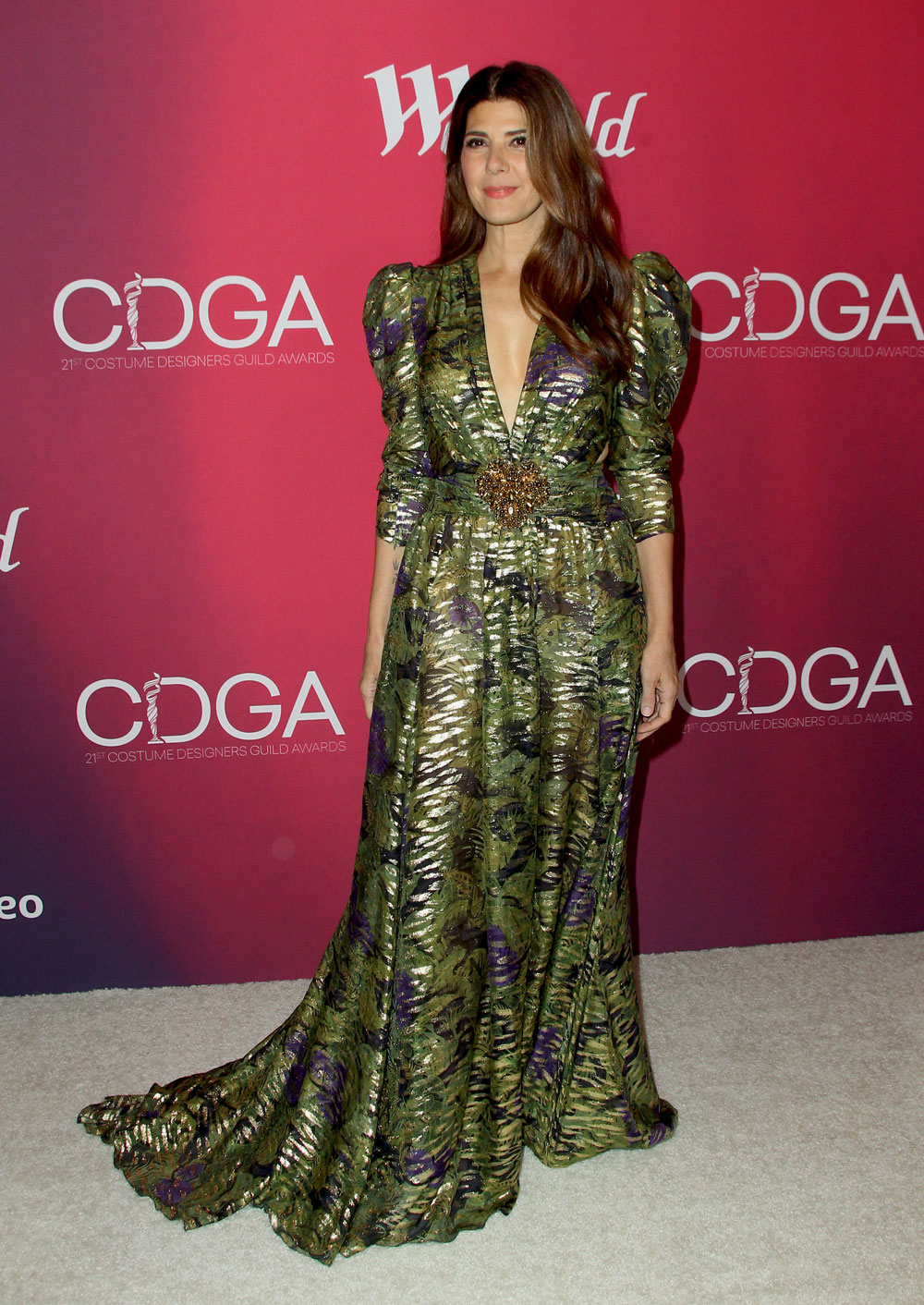 Look at Judith Light! She has been killing it this awards season, or maybe forever and I haven't noticed until now. I don't have a designer on this gown but check out how she's working it. It fits her like a glove and I love the intricate design with the heart-like bodice.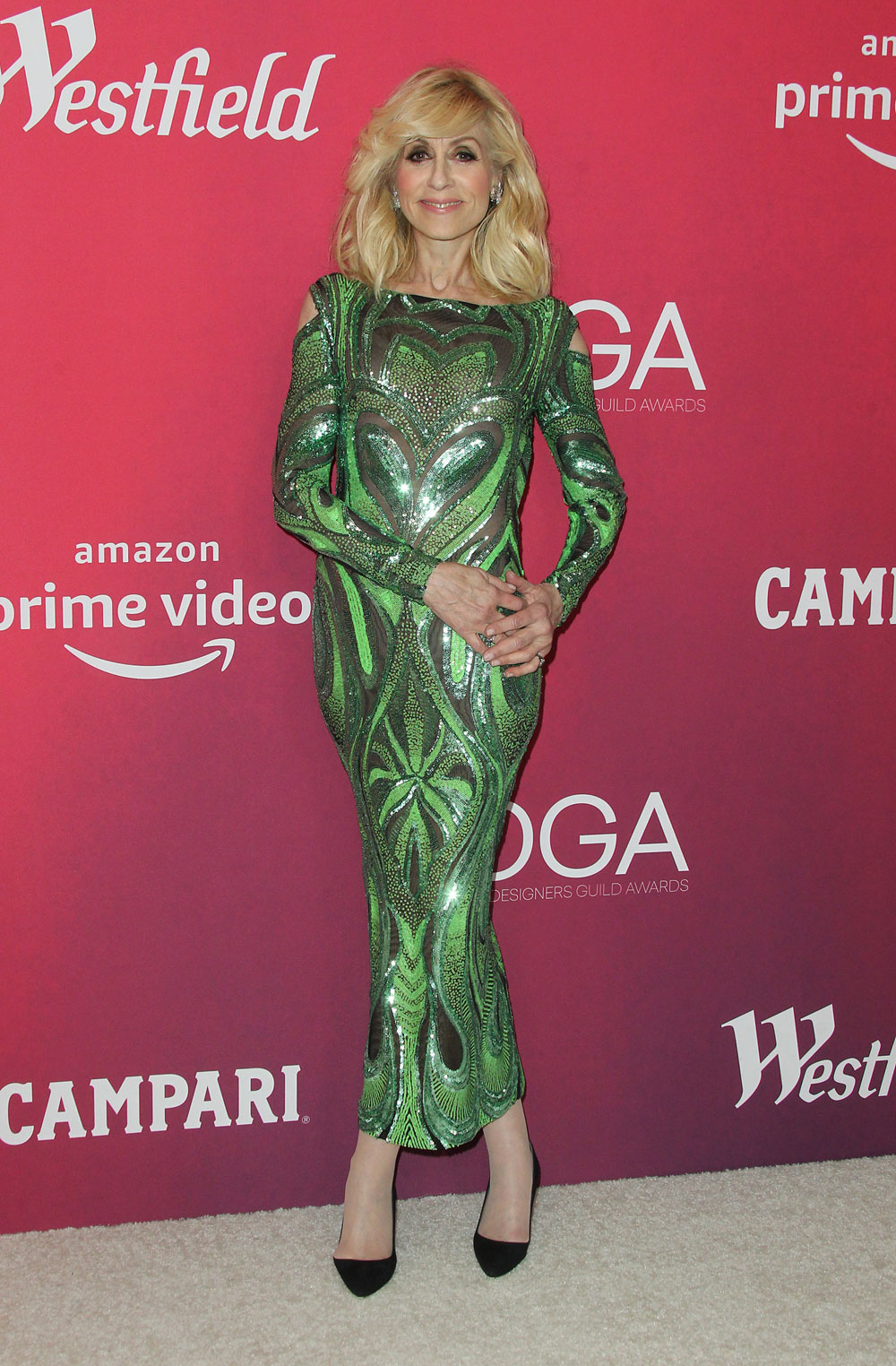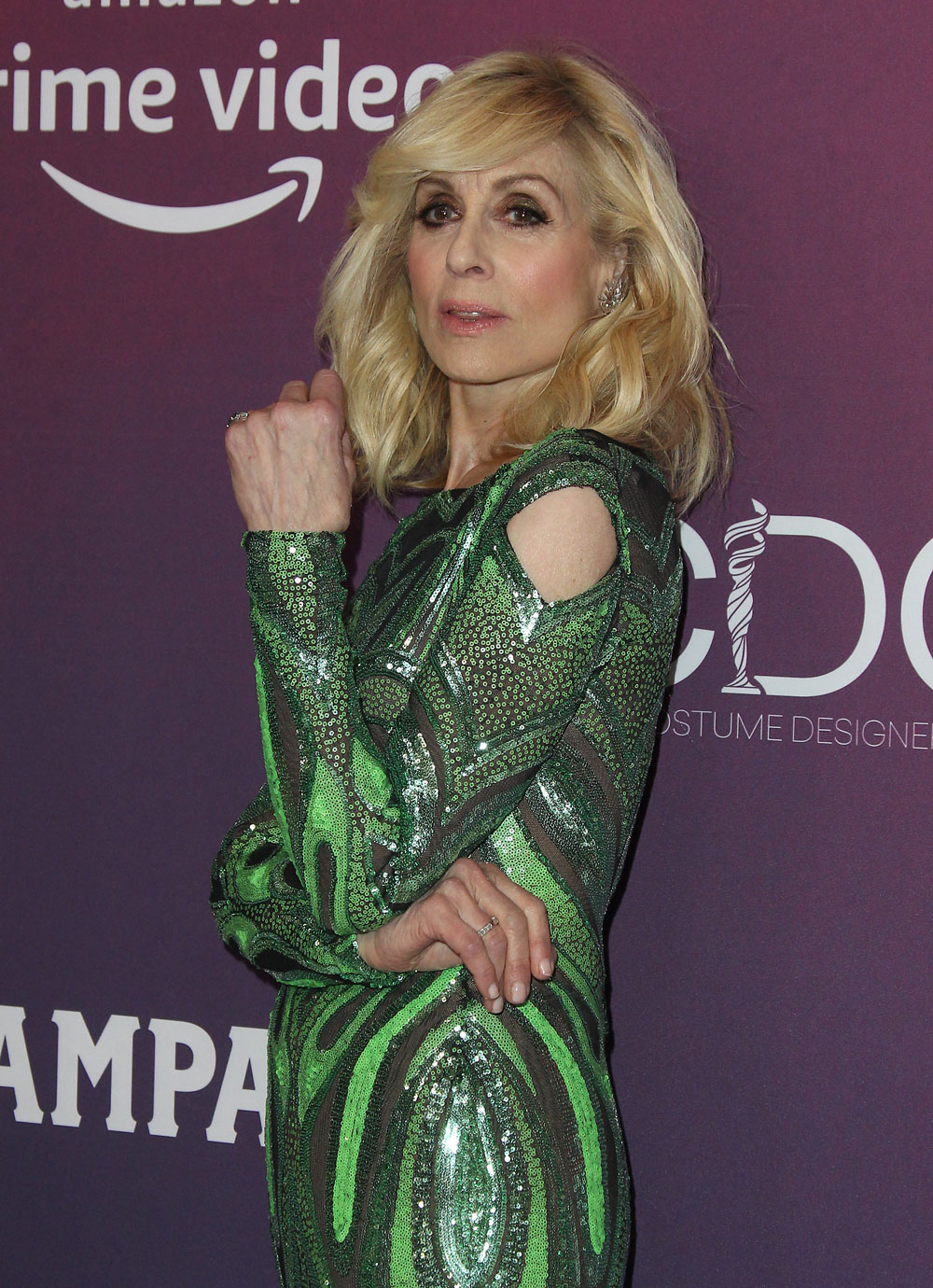 Presenter Halle Berry was in a structured Ruth E. Carter gown featuring incredible detailing and a pencil skirt that flared out at the sides and waist. I love this, it's so dramatic. The look calls for bolder styling though. Ruth E. Carter is the fashion designer for Black Panther, which so expertly combined futuristic and traditional African design. This reminds me a little of the scifi show Halle was on a few years ago, Extant. I really enjoyed that and the fashion was fun too. (Different designers worked on that though, I checked.)
Danai Gurira was in Lowe. She should have scored a Ruth E. Carter gown too as she usually looks more fashion forward. This is a very 20s dress and I feel like we've seen it before. I love her hair though.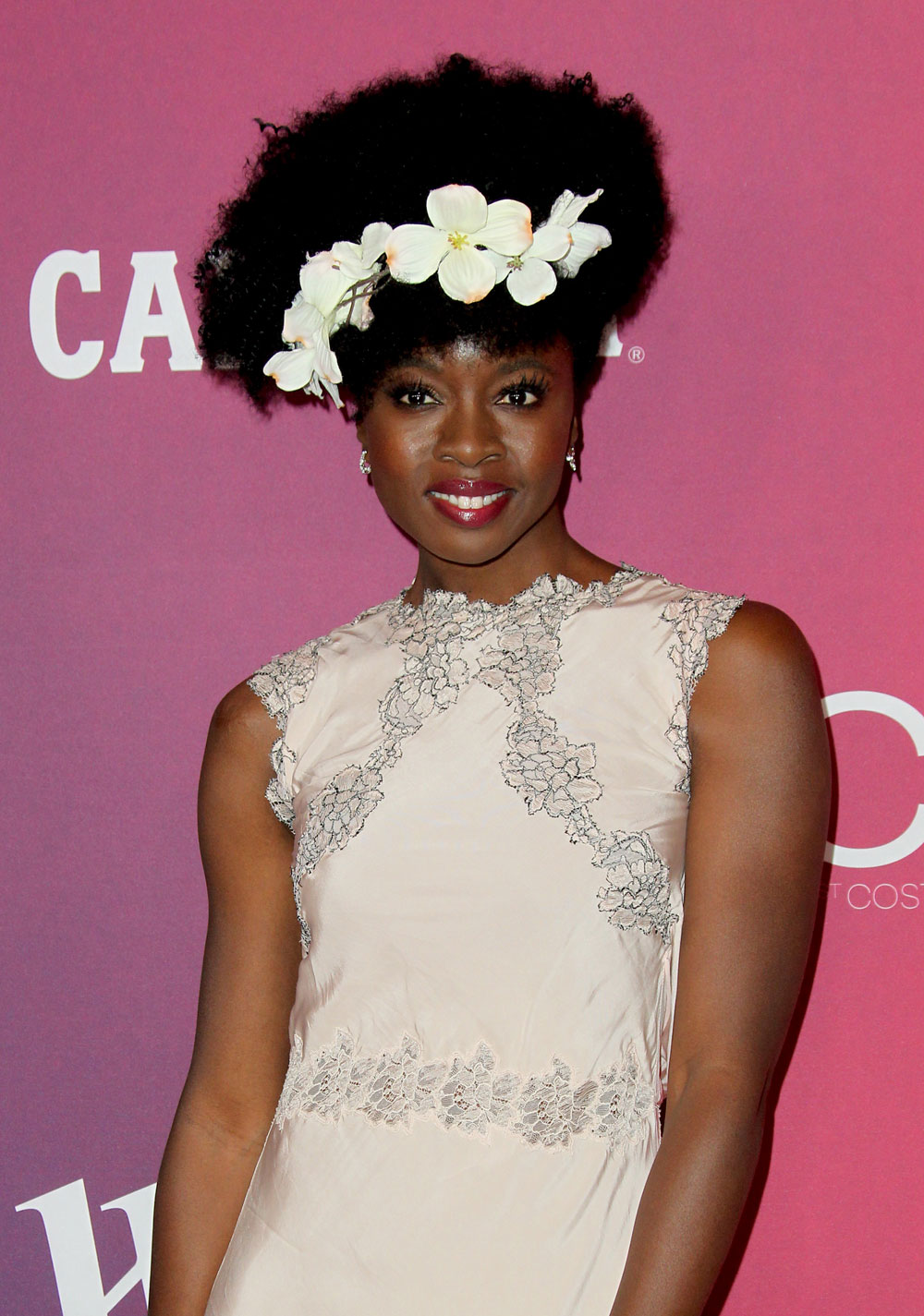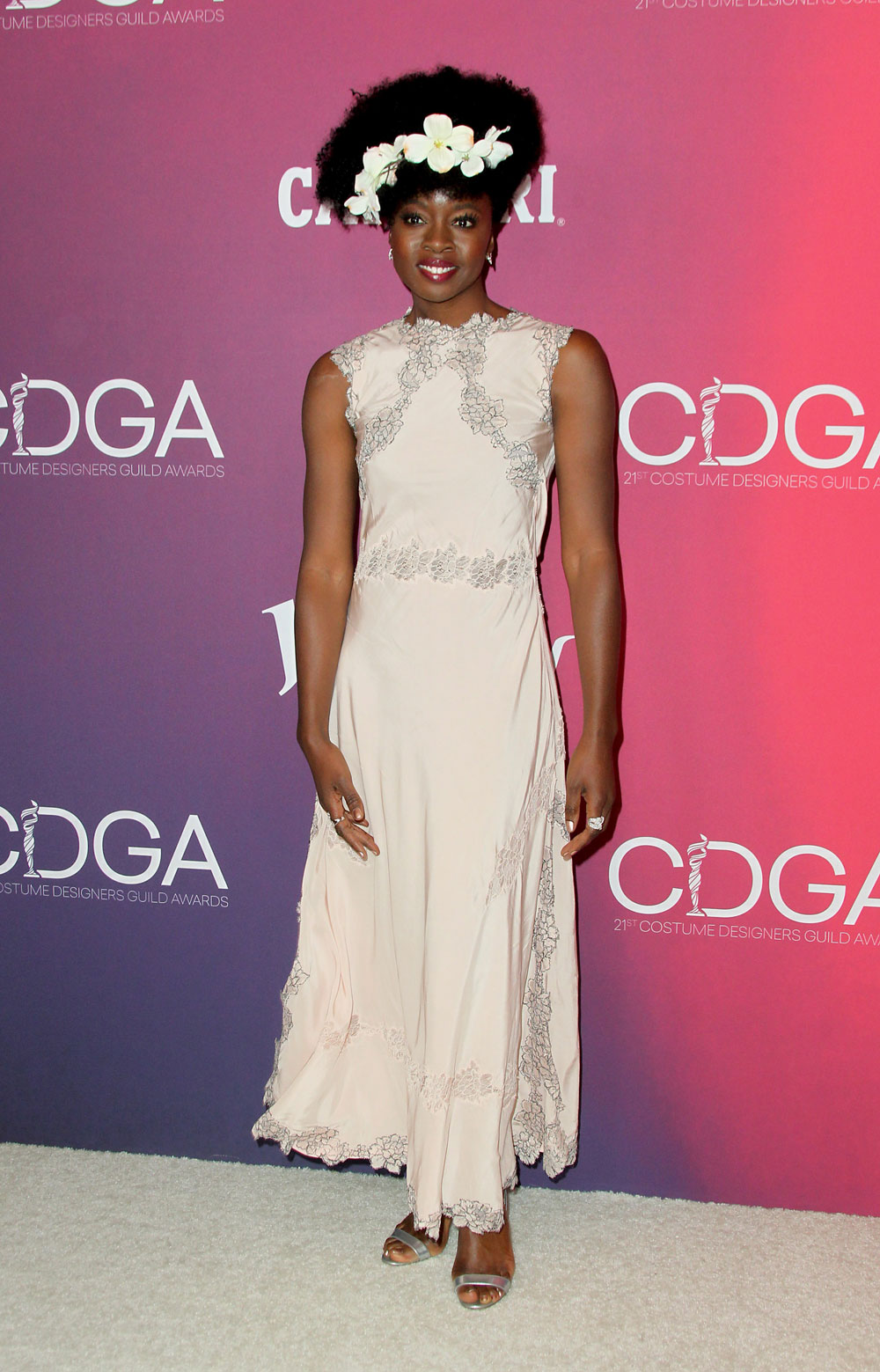 Sarah Paulson was in Chanel, probably in homage to Karl Lagerfeld. This is a giant quilt-like dress that she's swimming in, but I guess if anyone can wear this it's Sarah. I wish she would have done something different with her hair, but her makeup is pretty. The blush needs blending though.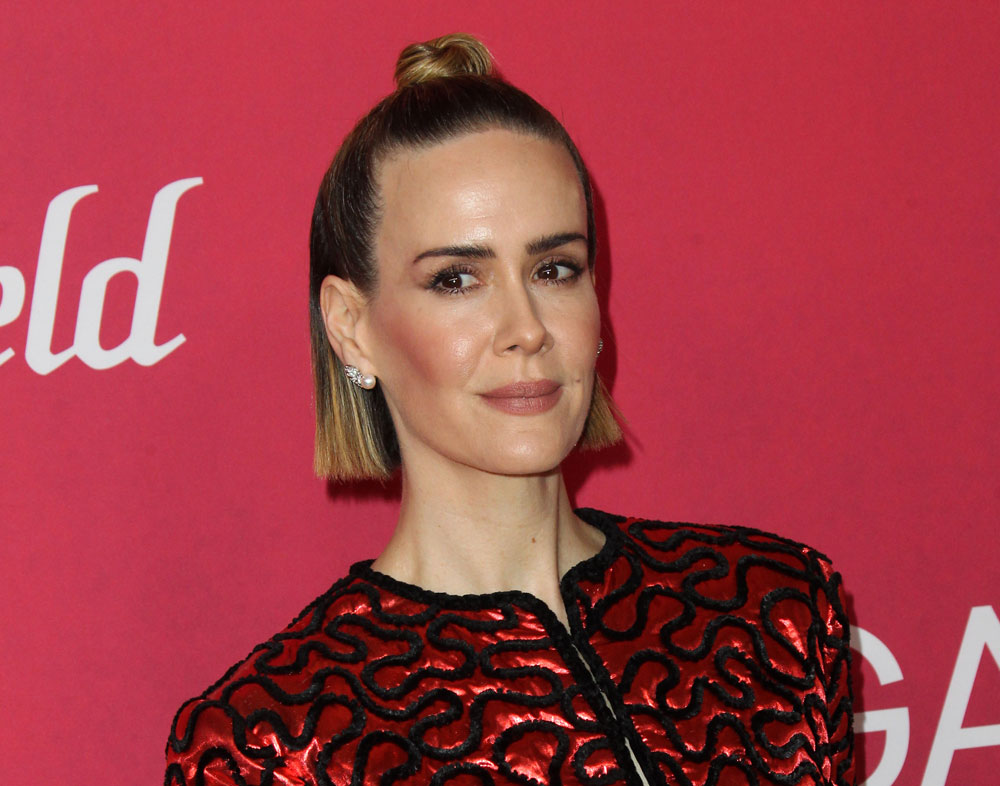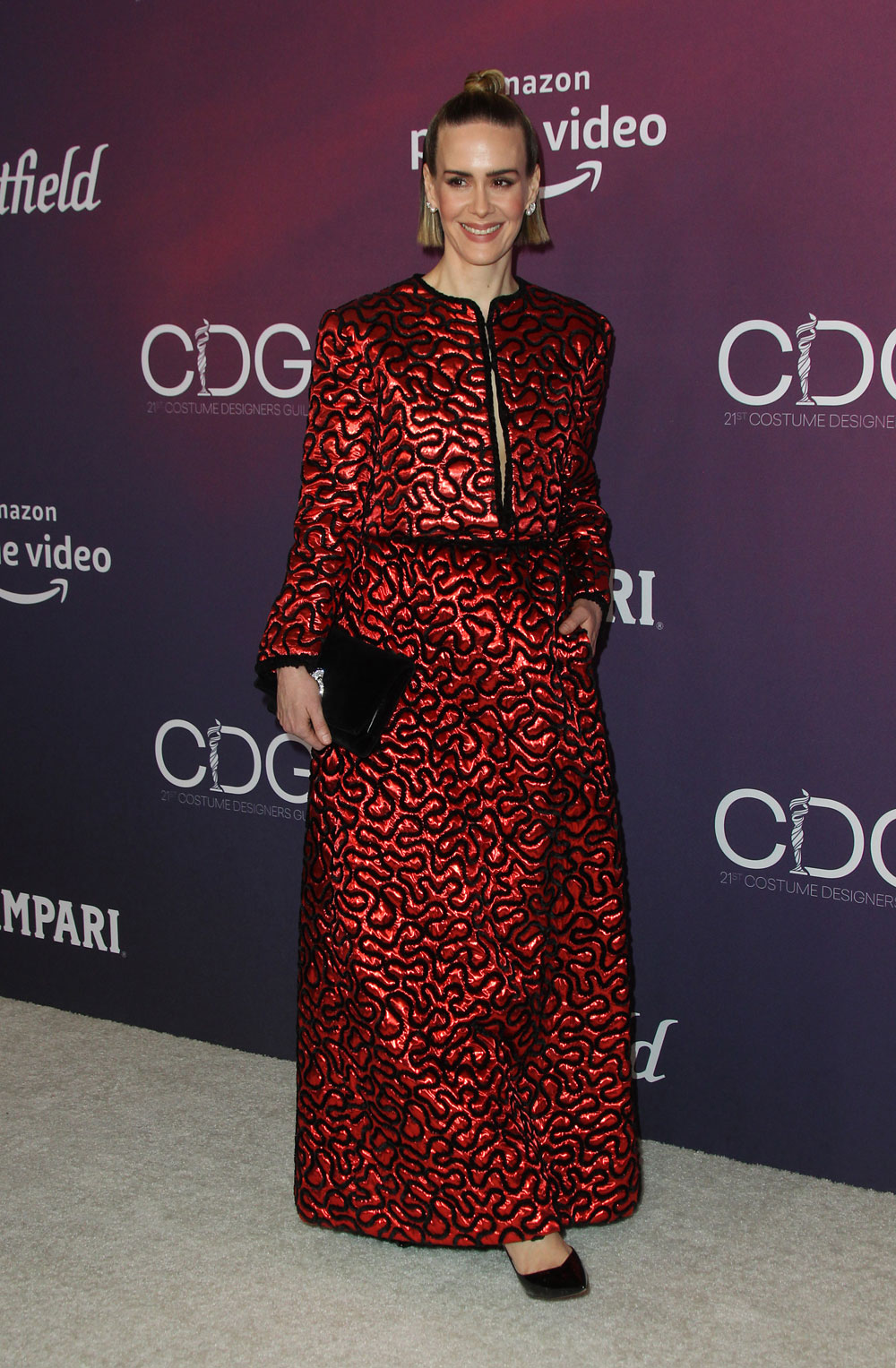 Ooh and Glenn Close got the Spotlight Award. She has kept all her fashion from her movies since the beginning of her career! She has 700 pieces and they're at Indiana University. In an interview last year she said that costumes are part of "putting a character together. A great costume designer [is] as important to me as a director." Glenn looked badass in a bronze Max Mara suit with a loose tuxedo jacket.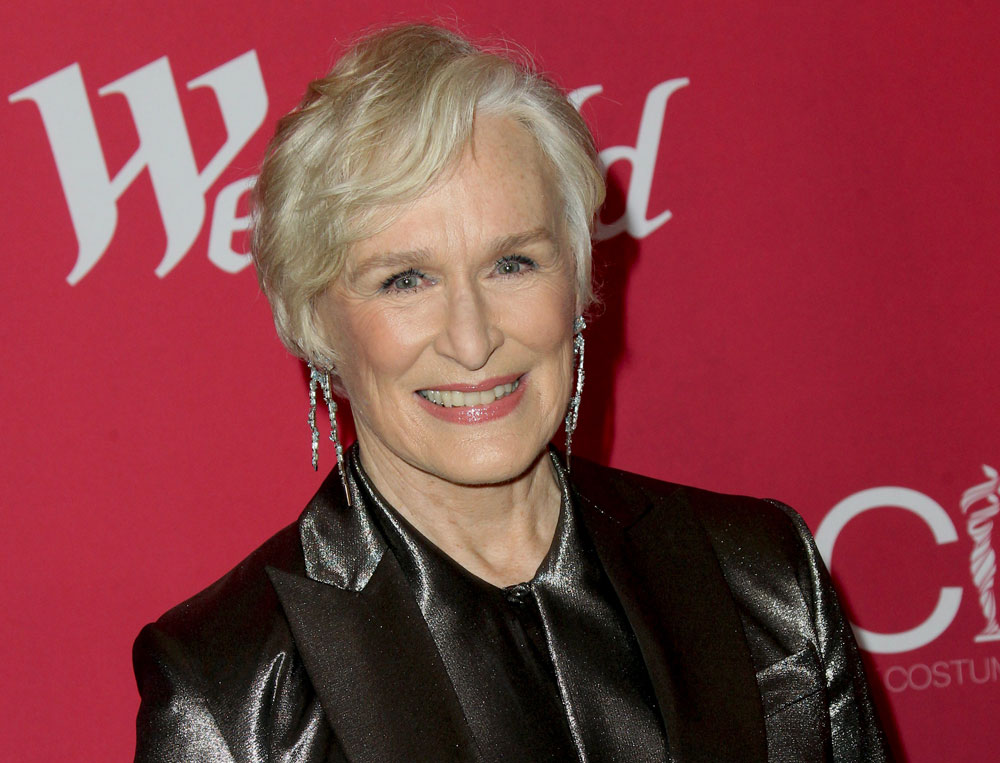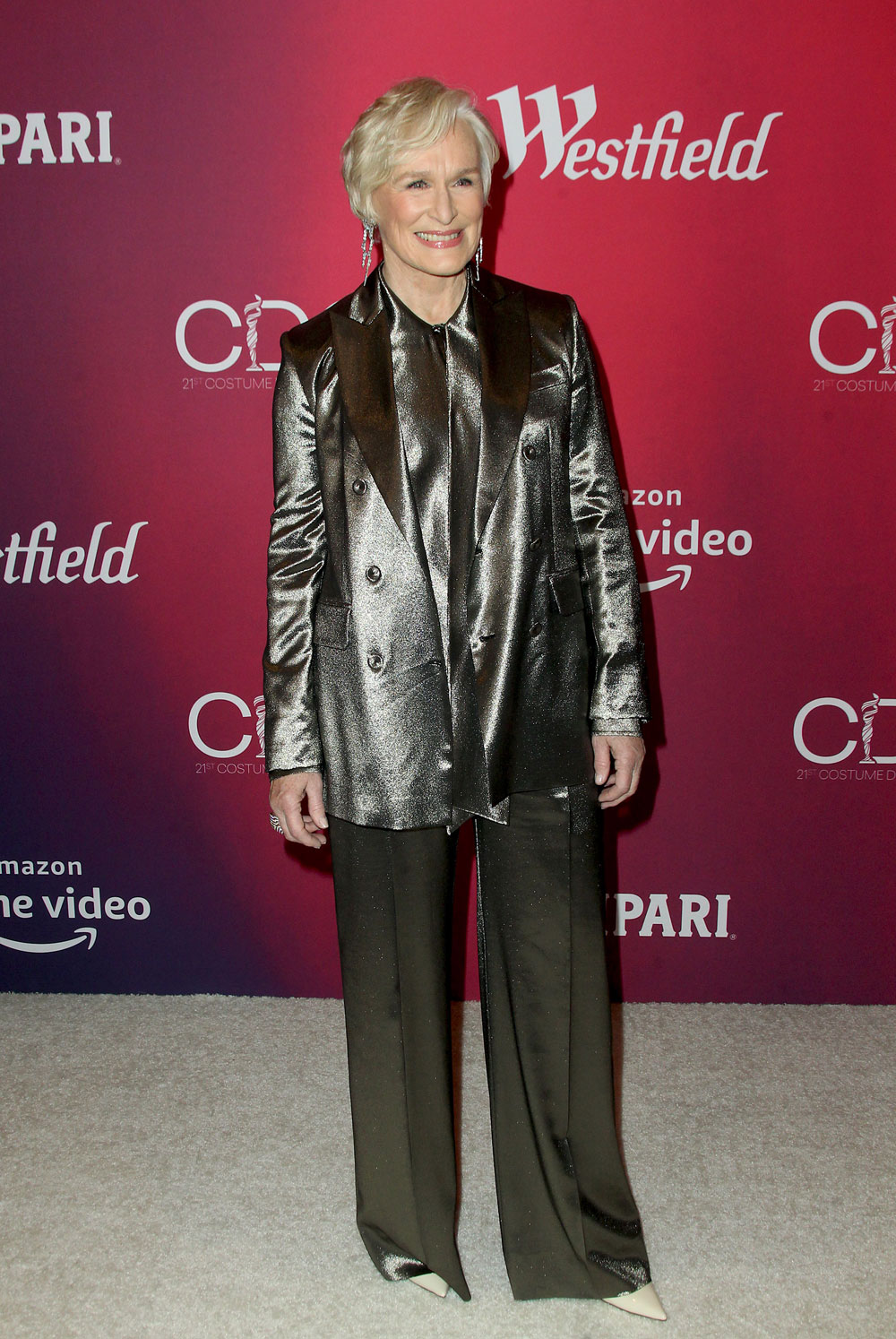 Sonequa Martin-Green is so pretty but Simone Rocha put her in something that looks like an unfinished Project Runway dress. It's a sack with a sheer backwards cape over it.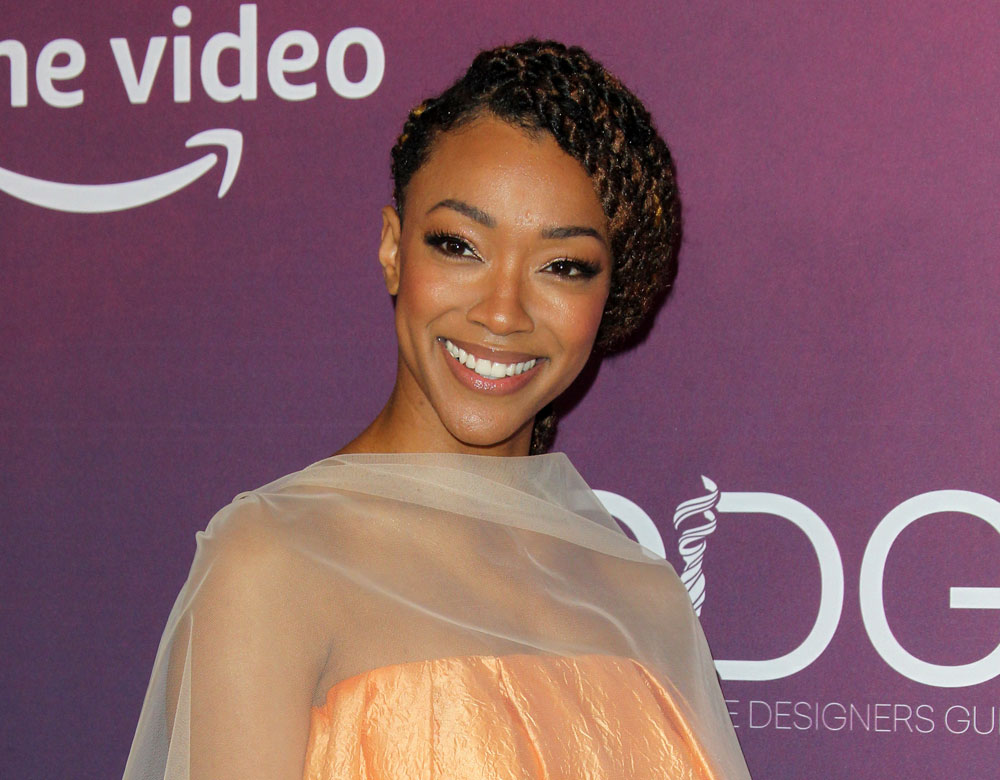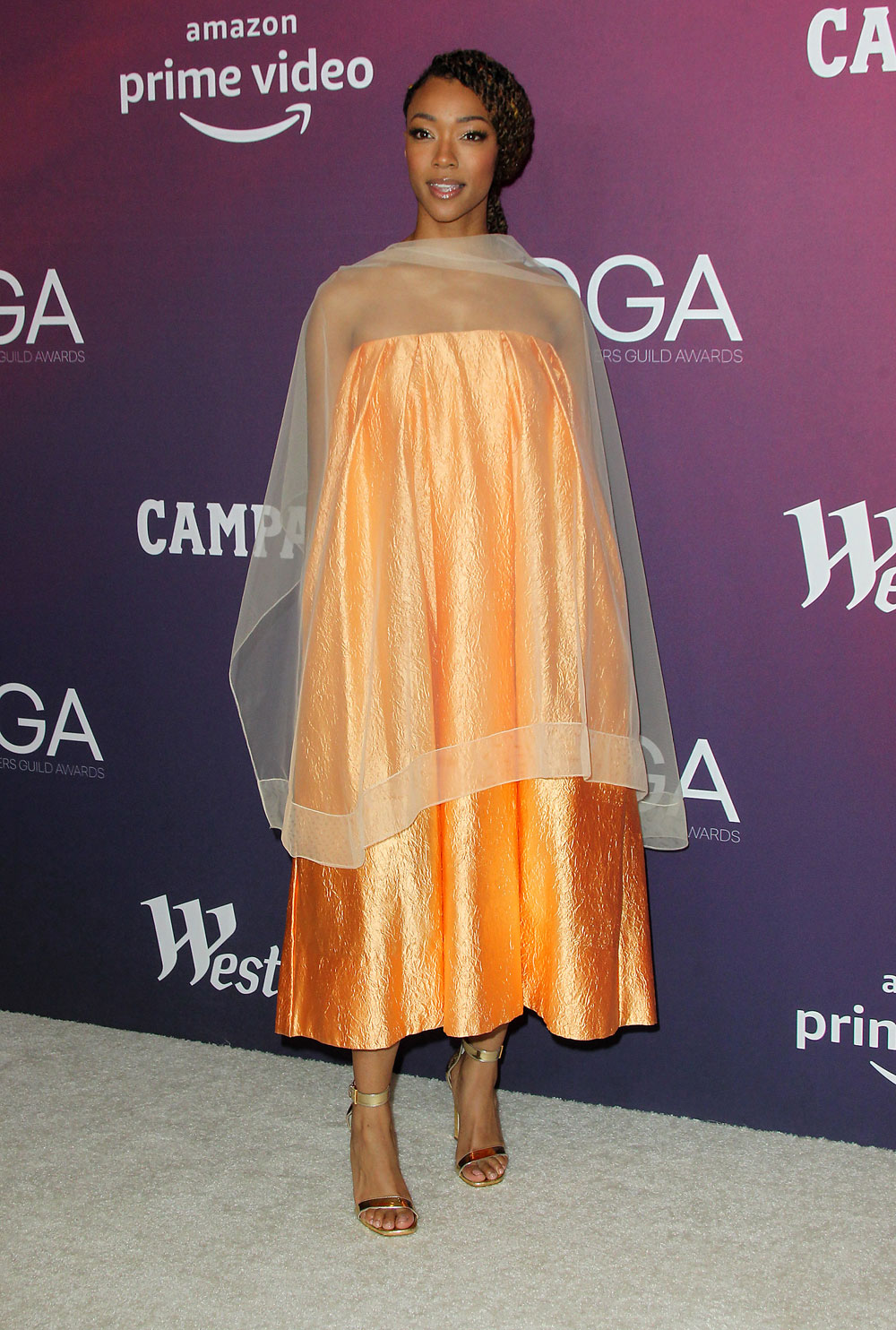 I love Kate Walsh, I just covered her yesterday, but this entire look is a no. Still she's having fun with it and there's a lot of drama in this crazy gown. Look at those layers of tulle my god.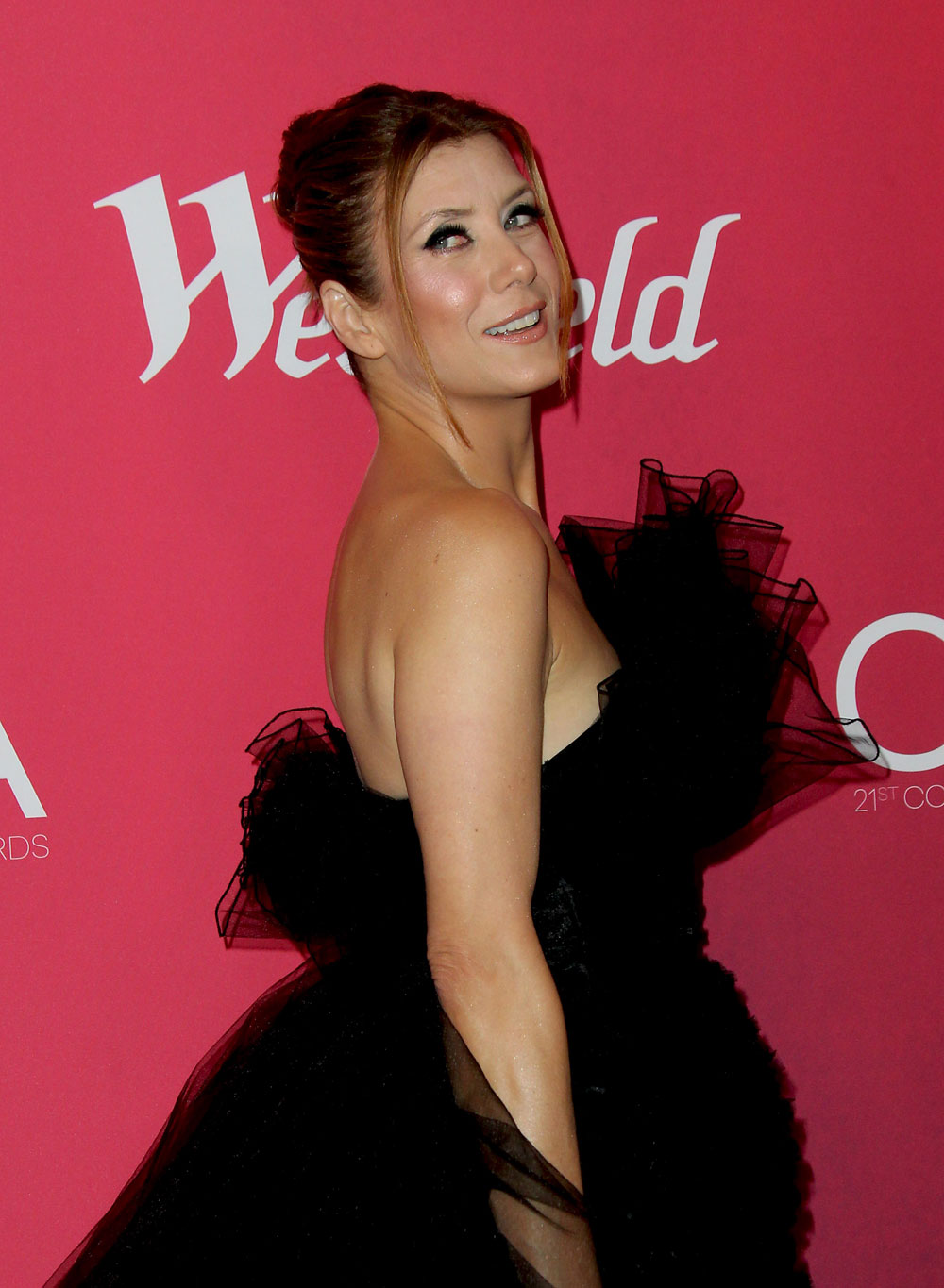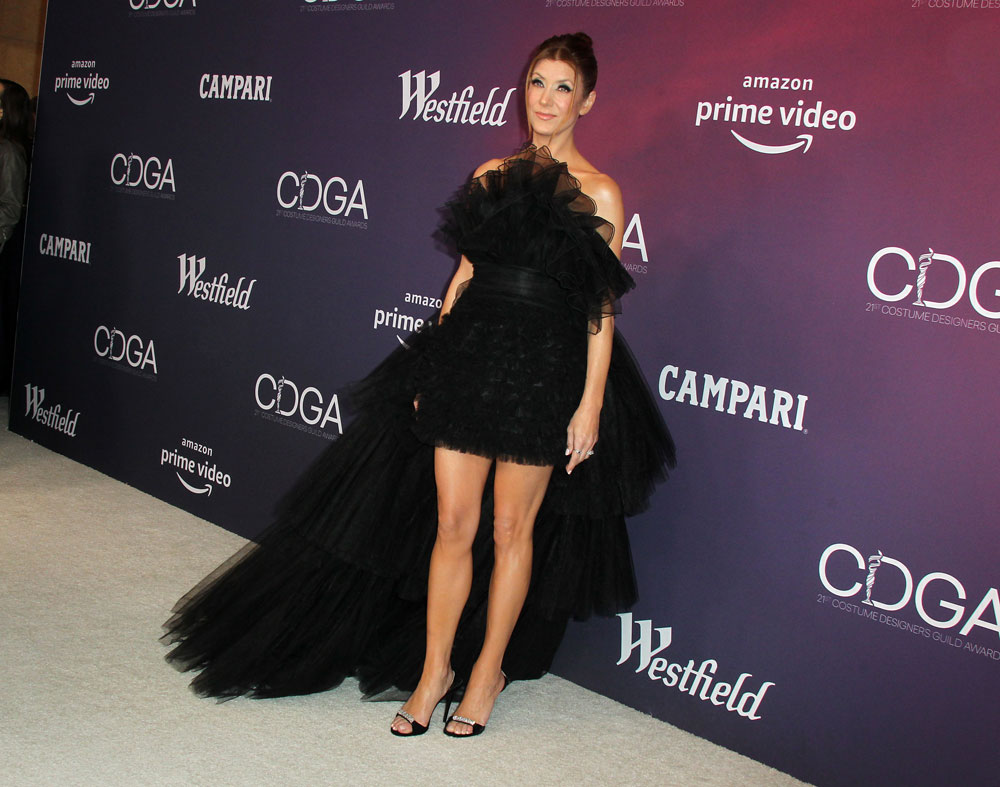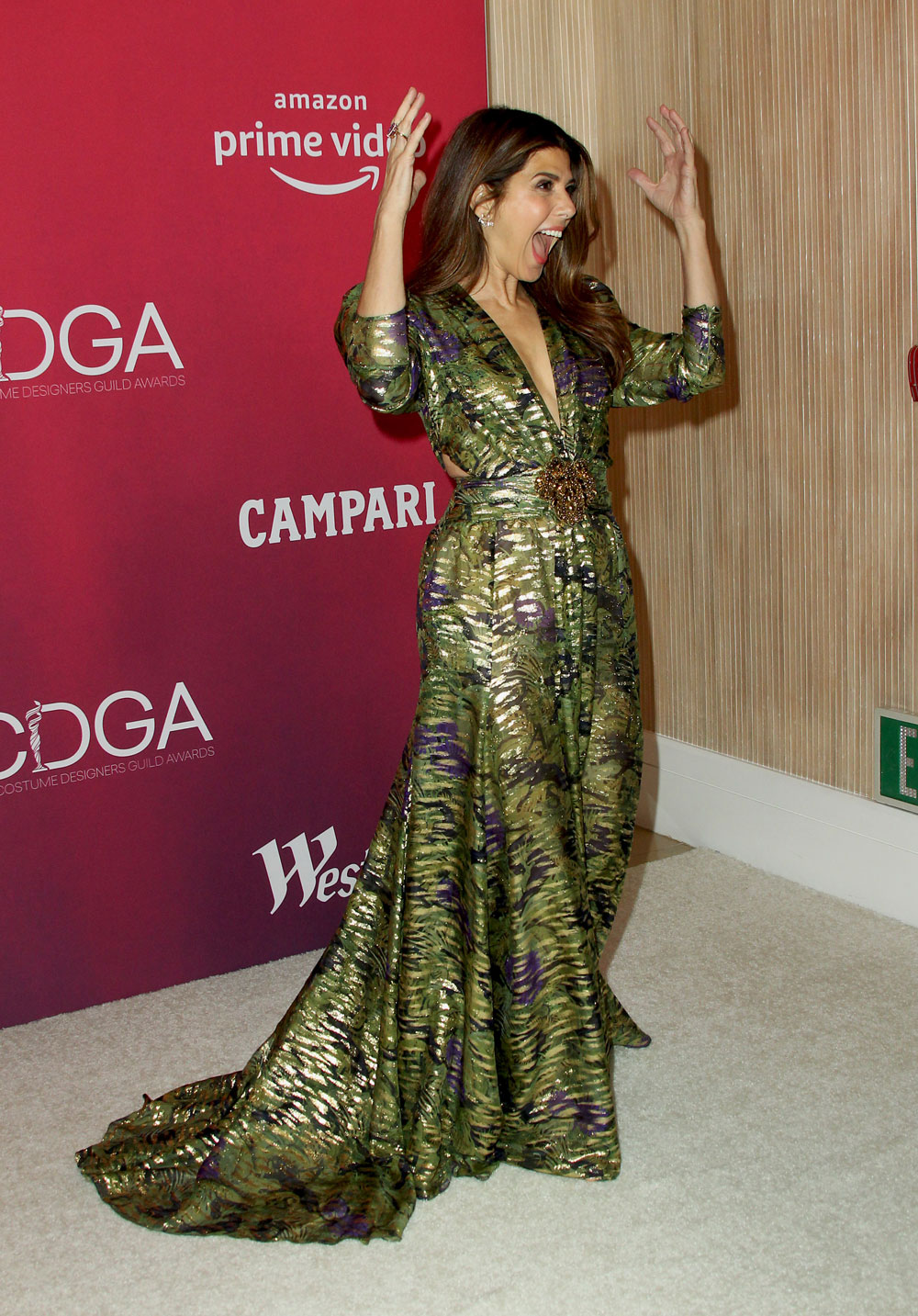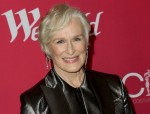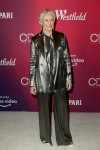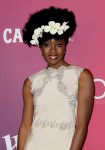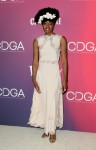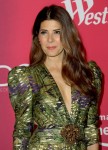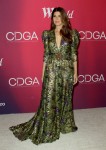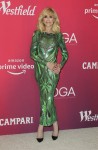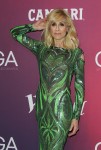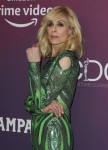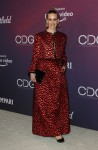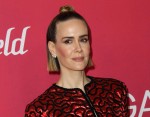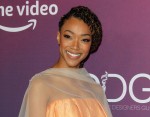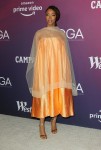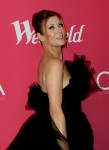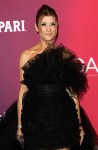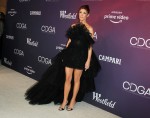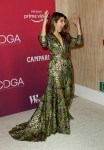 Photos credit: WENN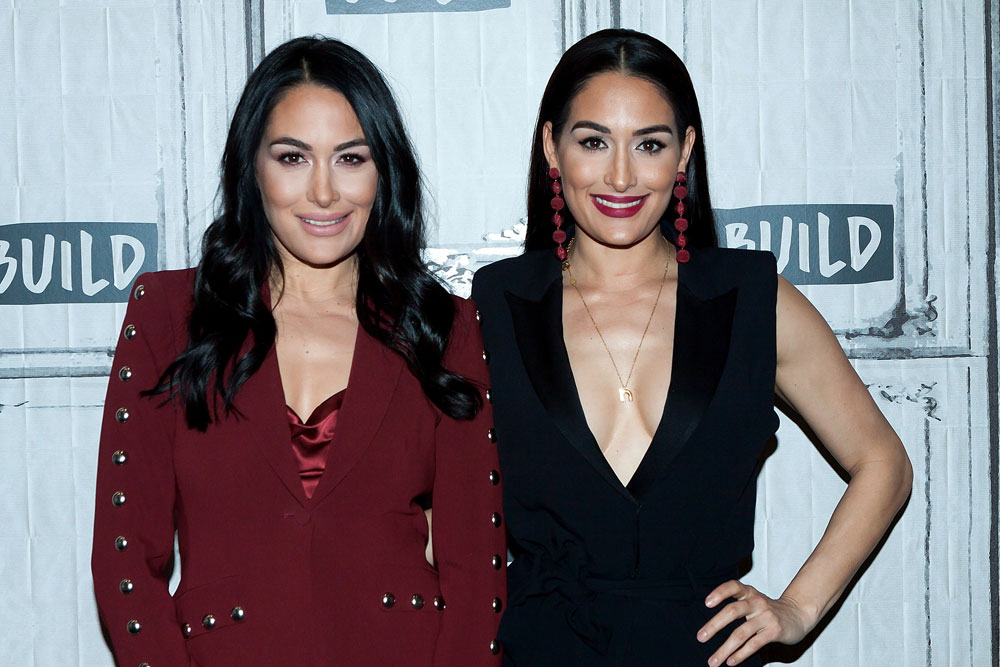 Nikki and Brie Bella were on Busy Tonight. I've honestly never watched one of their interviews before and they are so cute together. They're twins obviously, it's hard to tell them apart, and they complete each other's sentences. They bonded with Busy over going to the same high school as she did in Arizona. They also told a story about owning a pig growing up which got quite big and wasn't miniature after all. (In the photo above Brie is on the left and Nikki is on the right. In the video it's the opposite.) Sometimes they say the same thing at the same time.
Growing up which one of you had a potbellied pig?
We both did, Chelsea. She was amazing.
Brie: She was adorable. My parents thought it was one of those little baby ones, but she was actually a full grown pig.
Nikki: Chelsea would just follow us around the house. Lay in the living room with us. She was like massive.

If I had a pet pig it would put me off bacon forever
Brie: Oh I don't eat bacon. [Nikki nods]
Nikki: We had cows. We had one, we got him as a calf two days old so Brie and I would bottle feed him every day before school and then he would follow us around our backyard like a dog. Even when he had horns and he was full on man cow he was our baby.
Brie said that she's vegetarian now. However Nikki still eats meat. She didn't talk about it on Busy Tonight but there's footage of her on their show Total Bellas eating steak.
Then they showed Nikki's photo as a child when she was a rodeo champ. She won the "mutton busting" competition for riding a wild lamb. Brie competed too and lost that one. That explains so much about their careers!
In stories about Ariana Grande's mini pig (which Pete Davidson said she got within an afternoon of deciding she wanted one), some of you have said that teacup pigs are often underfed and can have health problems and shorter lifespans. There was a debate about whether they're a real breed (they are!) and we even have a reader who owns a mini pig and says that they are about the size of an English bulldog. She assures us that her pig is fed according to guidelines and that they live 13-15 years.
I had a friend in high school friend who lived on a farm with a full-sized female pig with piglets. One day when I was over the pig got out and we had to go in the house because it ran buckwild in their yard. Her dad had to call a friend over to catch it! That thing was huge and scary. I'm sure it's different with domesticated pigs, but I would not want to own a full-sized pig. I say that now and I'm not about to get one, but I would totally love a pig if it came into my life. I've heard that they're really clever animals and that they're just as smart if not smarter than dogs.
Here's that part of their interview. The other parts are here and here. Nikki went on a date filmed for the show with Peter from The Bachelor so they talked about it. Then they did a segment with Busy coming up with an altar ego to be a wrestler.

This is a screenshot of when Nikki was describing how the pig followed them around. Brie is looking at her reminiscing you can tell.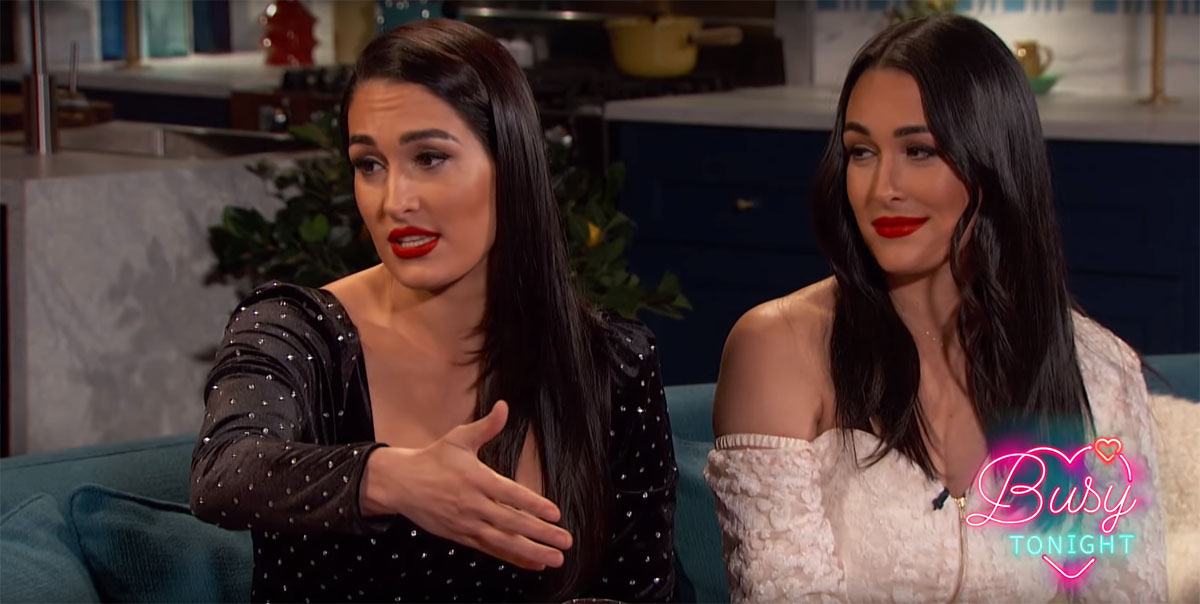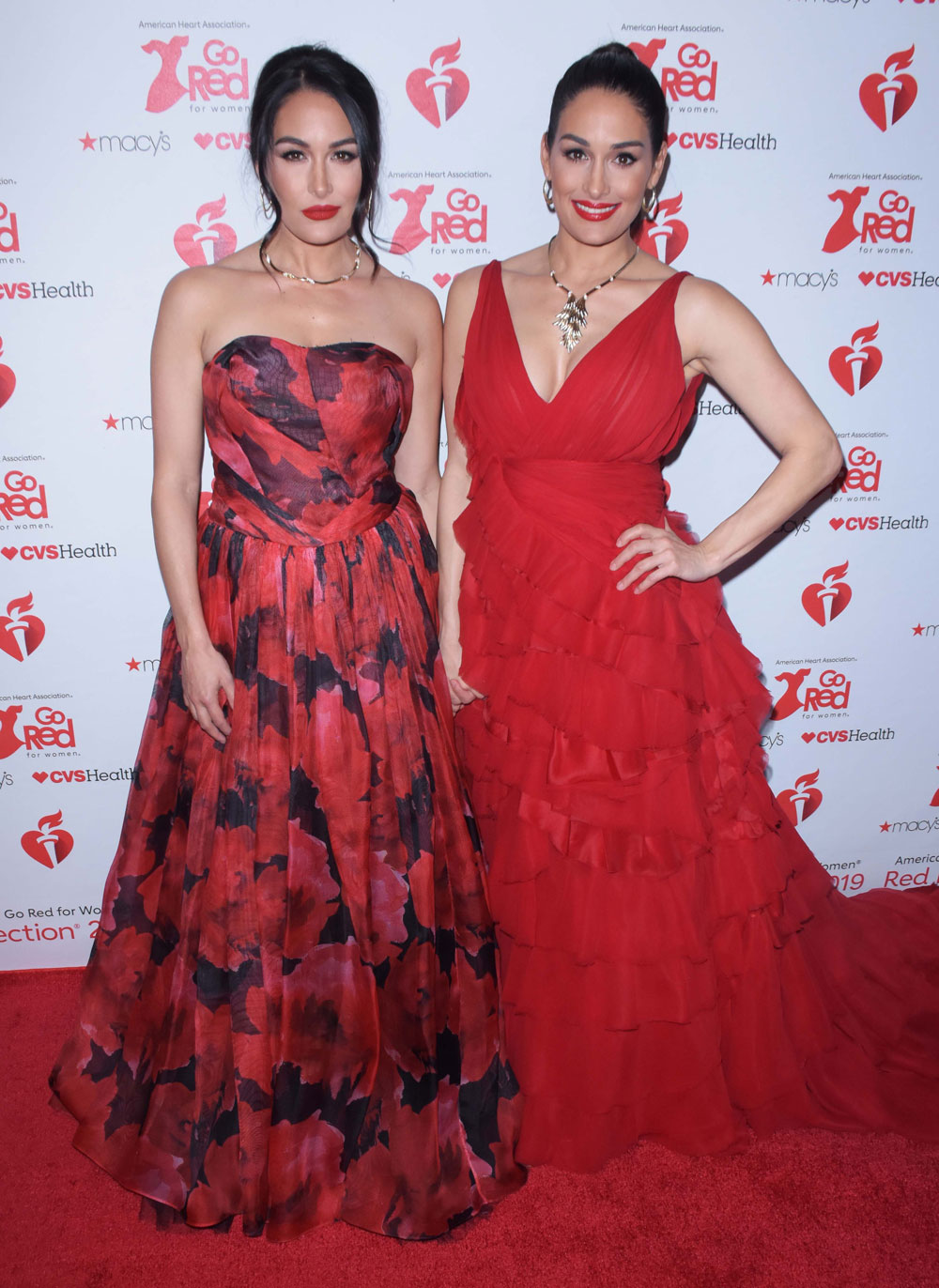 photos credit: WENN and Avalon.red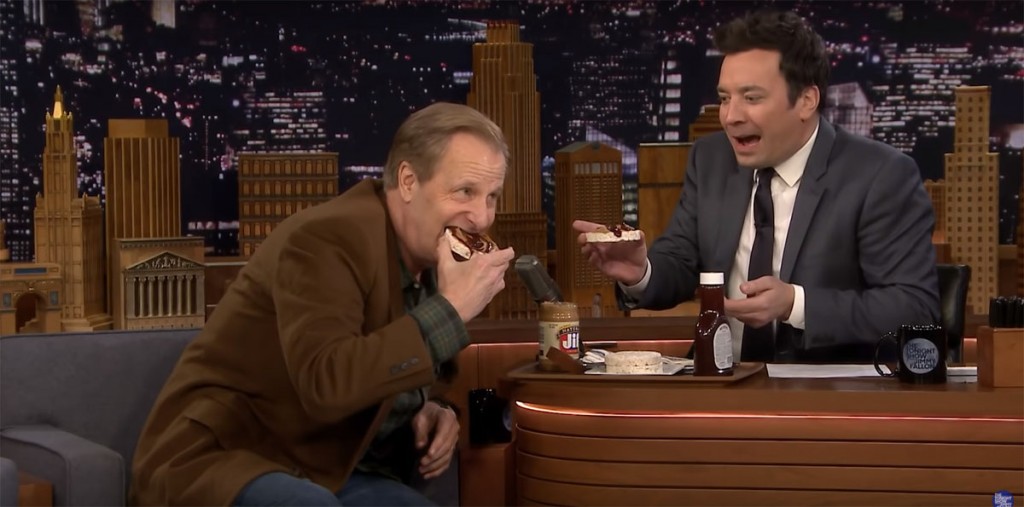 Jeff Daniels was on The Tonight Show. He's promoting his starring role in To Kill a Mockingbird, on Broadway. Jimmy Fallon brought out Jeff's favorite snack and it was definitely weird. It was a plate with rice cakes, peanut butter and barbecue sauce on it, he used Sweet Baby Rays. Jeff explained that he snacks on that as he needs to keep his figure for the role.
[I've] got to fit into Atticus Finch's suit, [I] can't be eating a pint of The Tonight Dough ice cream. Rice Cakes is like eating cardboard, but I'm kind of like the single man cooks. So when Kathleen is gone I go gourmet, get a rice cake, peanut butter I like that taste and I really love the taste of barbecue sauce.
After that Jeff made one for Jimmy and himself. He used a ton of peanut butter and barbecue sauce. That's not diet if you slather on the peanut butter! Jimmy made a face after he bit into it. Then they gave his already bitten rice cake to a woman in the audience to try and she didn't like it either. They could have at least made a new one for her! I honestly eat rice cakes with peanut butter all the time. I like rice cakes, they have less calories than bread of course, and they're perfect vehicles for spreads. My typical lunch is two rice cakes, one with hummus and another with cream cheese or peanut butter. Peanut butter has a lot of calories though so I weigh it on a kitchen scale to get one serving around 30 grams. Sometimes I add strawberry jam to it.
Jeff told the story that he wanted to retire after Dumb and Dumber To but that Jim Carrey said to him "that's what you do, you're supposed to be an actor." Aaron Sorkin also convinced him to return with Newsroom. Sorkin got him to play Atticus Finch on Broadway too. Jeff said "You know when Aaron Sorkin says that, it's the role of a lifetime and your job at that point is to give the performance of your life every night. That's how I approach it, that's how the cast approaches it." The dude was eating a rice cake with peanut butter and barbecue sauce on it while he said this! I am going to put barbecue sauce on my rice cake and peanut butter lunch and I'll update this post with my thoughts. I eat at 11:30 am EST.
Ooh Jeff won an Emmy this last year for Godless. That reminds me to watch it!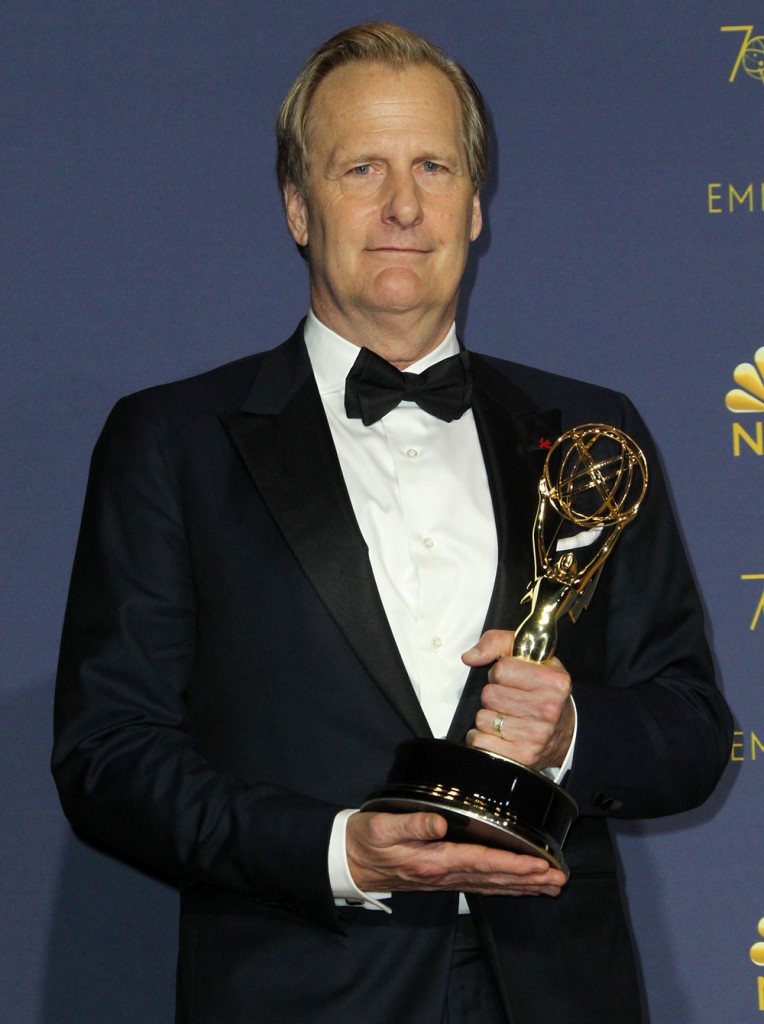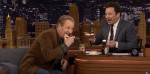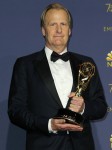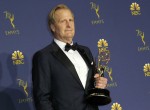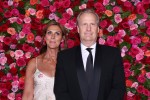 photos credit: WENN
Embed from Getty Images
Kandi Burruss is on Real Housewives of Atlanta and she was on Celebrity Big Brother this season. She was a guest on Busy Tonight and I just have to say again how much I enjoy Busy's show. Once you get used to the format she really grows on you. Kandi, 42, talked about the fact that she's pursuing surrogacy after unsuccessful IVF. She's been open on RHOA about what she and her husband, Todd Tucker, have been going through. They have a three year-old son together, Ace, and Kandi's pregnancy with him was difficult. She also has a 22 year-old daughter, Kaela, and a 16 year-old daughter, Riley, from previous relationships. Kandi told Busy about talking to Andy Cohen, her boss at Bravo (she didn't call him that) about the fact that she was going to pursue surrogacy. I don't know how far Kandi is in that process but she announced in November that she'd found a surrogate. Kandi got choked up and cried when she revealed Andy's advice to her. At that time Kandi didn't know that Andy had a surrogate too as he hadn't announced he was expecting a baby. He welcomed son Benjamin Allen in February.
I had made a comment. I said something like, 'I guess I'm gonna have a baby mama,' and he said to me, 'Don't you ever say that because you are the mother and to say she's your baby's mom is taking away from you.'

That's a beautiful gift she can give you to carry your child but it's your baby
It made me feel better. At the time he told me that I didn't know that he was doing it too.

And then when he announced it, he hit me up immediately and said, 'Now you see why I felt so strongly.'

I'm such a crier
I'm such a crier and I hate it. I hate crying in front of anybody.

Oh my god I love it
I'm crying every other episode.

I appreciate your sharing your emotions with us
After that they had a Q&A with anonymous sex questions and it was racy and weird at the same time, which is on brand for Busy. This kind of touched me. A lot of people like to rag on celebrities for hiring surrogates as it's not something most of us can relate to, but imagine the process she had to go through to get to this point. It must have taken courage to make that decision and to go public with it. Look at the criticism that Gabrielle Union got just for showing photos with her baby in bed after she was born. Gabrielle also discussed about how hard it was to opt for surrogacy. Many couples have fertility problems and I can't imagine the heartbreak and trouble they must go through. Also, for all you can say about Andy Cohen, he does seem supportive and approachable to the women who work for/with him.
Here's that video and you can see the other parts of Kandi's interview here and here.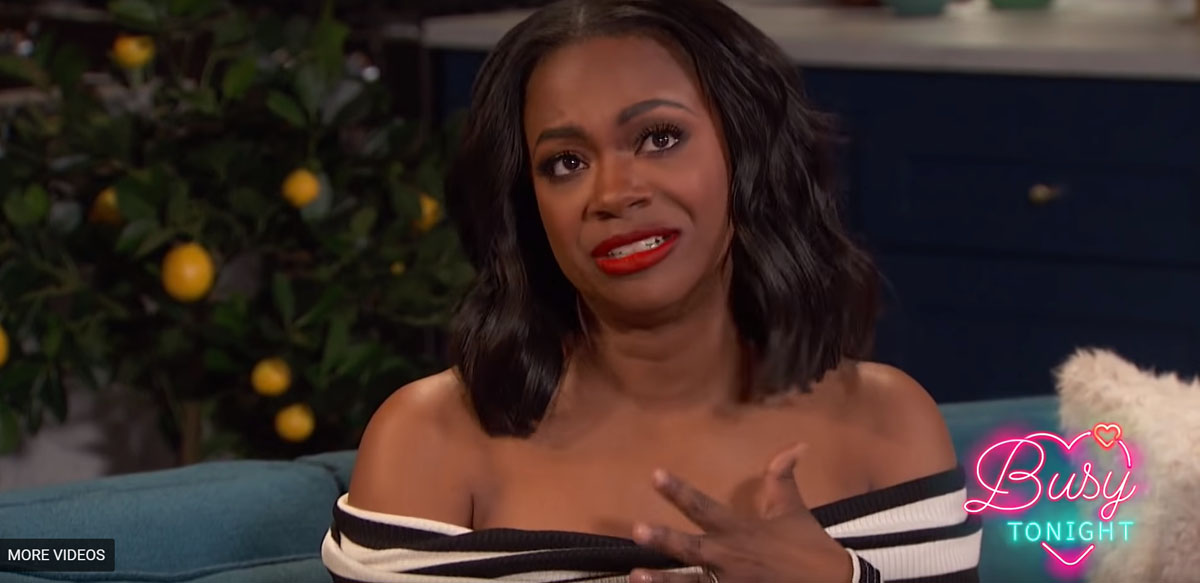 photos credit: Getty and via Instagram
Celebitchy's RSS Feed