Celebitchy
This user hasn't shared any profile information
Home page: http://www.celebitchy.com
Posts by Celebitchy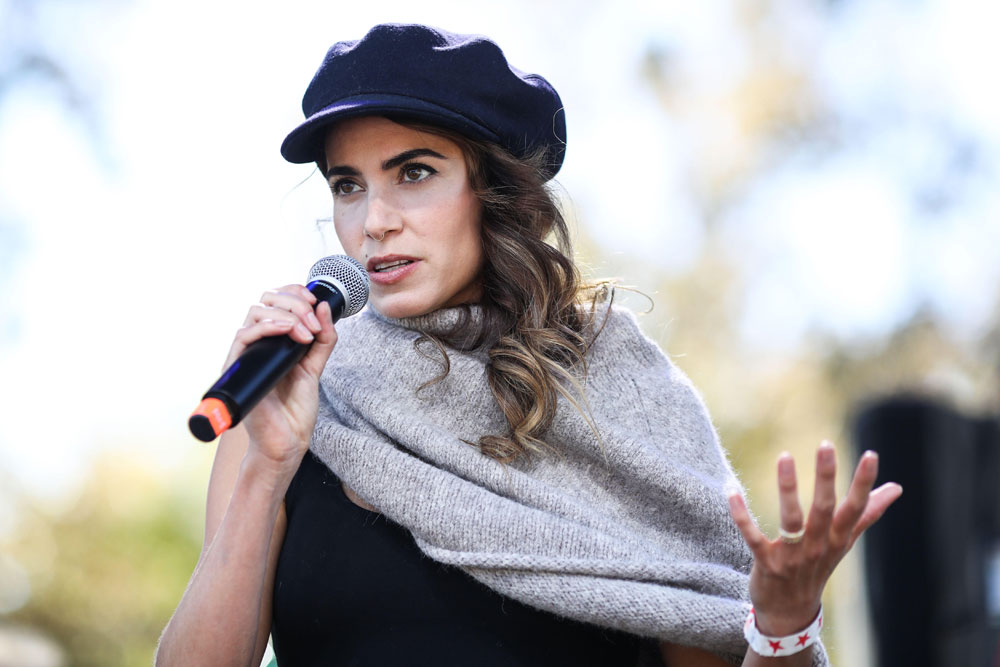 On the rare occasions we see Nikki Reed, I remember the fact that her husband, Ian Somerhalder, threw away her birth control by surprise when they were first dating. They admitted this happened, it's not just a rumor, but they apologized and tried to downplay it later. So I worry about her, he seems controlling to me, but I hope I'm wrong about their relationship. Anyway Nikki has a jewelry line which is currently in a physical store in LA. It's all sustainable, including the diamonds, which are grown a sciencey way with "seeds" of diamonds. The diamonds are gown in the lab and the result is an actual diamond, indistinguishable by the naked eye, even by experts. Lab grown diamonds are 30-40% cheaper than mined diamonds and come without the human cost. Here's more from Nikki on her line:
All of the diamonds and stones Reed uses are Kimberley approved, which means the way they are acquired is totally "conflict-free." And when it comes to Reed's bridal line, every ring is made from cultivated diamonds — which are diamonds produced by a controlled process, as opposed to naturally occurring diamonds that are mined.

"Our cultivated diamonds are grown above ground using solar energy in California, and they're grown from diamond seeds," she says. "They are diamonds — there is nothing synthetic about them. But instead of mining for them, we can grow them because we, as human beings, have the technology. The social impacts and environmental impacts are huge."

The Bayou with Love website explains that the diamonds they use are grown in a highly controlled environment that duplicates the conditions under which diamonds naturally develop when they form in the mantle, beneath the Earth's crust. They are grown from the tiny carbon seeds of pre-existing diamonds, allowing people to enjoy real diamonds without the human and environmental toll of mining. These cultivated diamonds consist of actual carbon atoms arranged in the characteristic diamond crystal structure, and are made of the same material as mined diamonds.
Nikki also said that her line and the shop she's in are women-founded businesses and that they strive to work with other women, which is admirable. I haven't been in the market for a diamond in ages. I feel stupid that I didn't know that lab grown diamonds were not only being made, but that they getting more sophisticated the past few years. Jewelers can't tell the difference supposedly, and have to use machines to view the different patterns and luminescence of the diamond. My engagement ring is moissanite and I have nice stud earrings which are moissanite too. Some jewelers can see the difference between a moissanite and a real diamond, but most people can't tell. Moissanite is less expensive than even a lab grown diamond. I'm not a big jewelry person but if I was I would absolutely want a lab grown diamonds instead of a mined one. Or another moissanite. I would be so happy with a moissanite tennis bracelet. (This isn't a hint to anyone in my life! I'm just saying it would be pretty now that I'm thinking about jewelry.)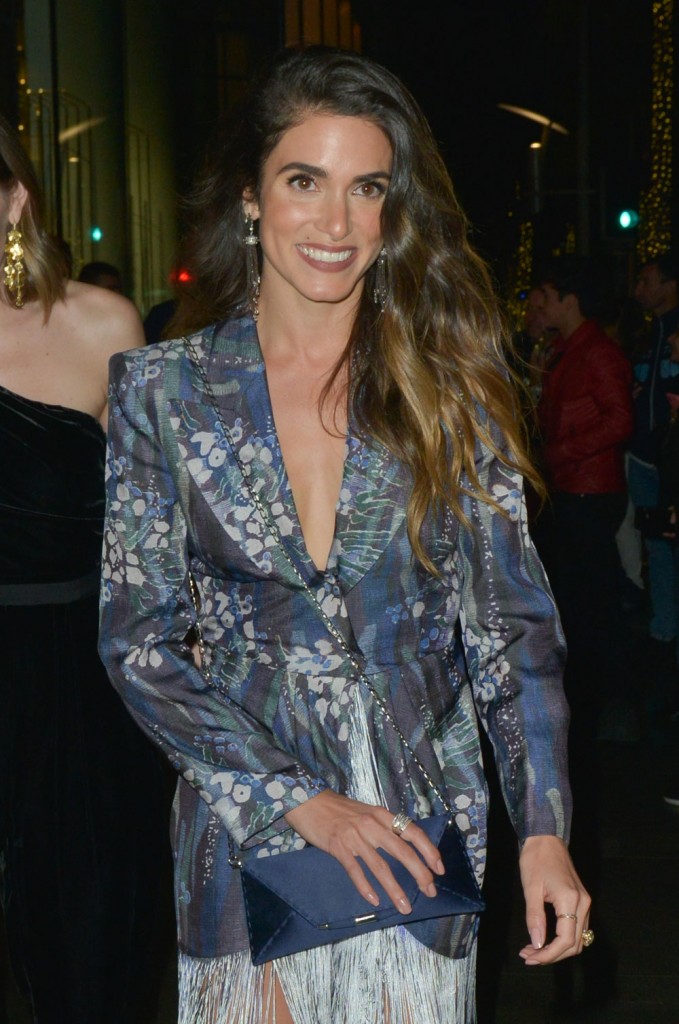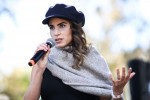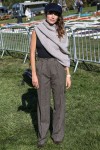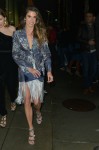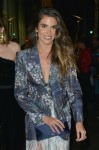 photos credit: Avalon.red, WENN and via Instagram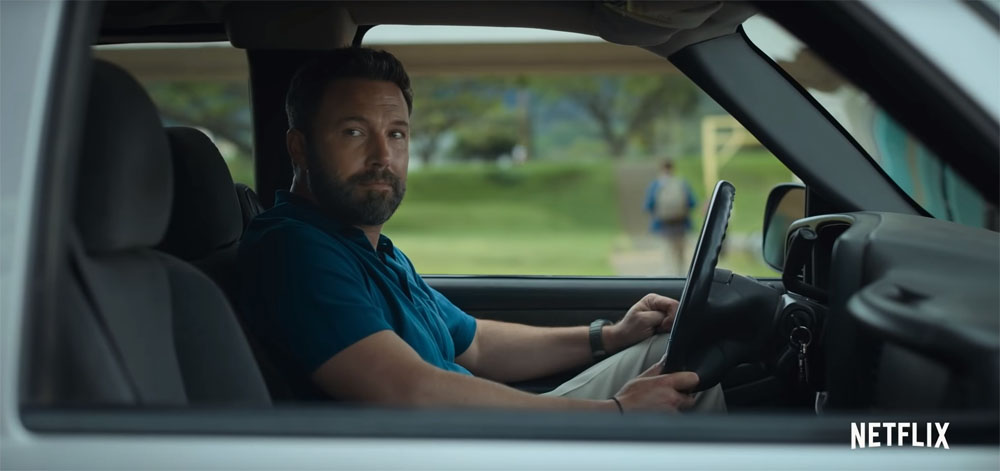 I did not come into this trailer expecting to be excited about this movie but here we are. We heard last year that Ben Affleck had dropped out of the Netflix film Triple Frontier, also starring hotties Charlie Hunnam, Oscar Isaac, Pedro Pascal and Garrett Hedlund. That announcement was made in June, 2017, about a full year before he went to rehab, and it was in the trade papers, it wasn't just a rumor. Subsequent press about the film mentioned him however and the new trailer features him heavily however. It has an incredible ensemble cast and it's a heist movie with a twist. The premise is that a group of military heroes, struggling to make ends meet, rob a notorious drug lord who lives in a fortress deep in the jungle. They tackle the robbery with precision and a plan, aided by an insider, played by Adria Arjona. It's directed and co-written by J.C. Chandor (A Most Violent Year, Margin Call) and is also written by Mark Boal (Zero Dark Thirty, The Hurt Locker.) No wonder it looks so good!
Here's the trailer, it's out in March, 2019:

There are so many good lines in this trailer! The best are: "You've been shot five times and you can't even afford to send your kids to college." and "If we'd accomplished any of the things that we've accomplished in any other profession, we'd be set for life."
Here's the synopsis from Deadline:
The group reunites and plans a heist in a sparsely populated multi-border zone of South America. For the first time in their prestigious careers, these unsung heroes undertake this dangerous mission for self instead of country. Things take an unexpected turn and threaten to spiral out of control, their skills, their loyalties and their morals are pushed to a breaking point in an epic battle for survival.
Some of the key action and planning scenes look incredible. Ben Affleck looks good too. He's kind of a wooden actor, but he does stoic well and that's what this role calls for. I really want to see Oscar Isaac. He was absolutely compelling in A Most Violent Year and I also liked him in The Last Jedi. (He was too good in Ex Machina in that I really hated him.) Triple Frontier will be playing in some theaters along with being streamed on Netflix. This is such a new release that Netflix doesn't even have production photos up on their press site. Maybe they know this will sell itself. So many Netflix subscribers are going to watch it.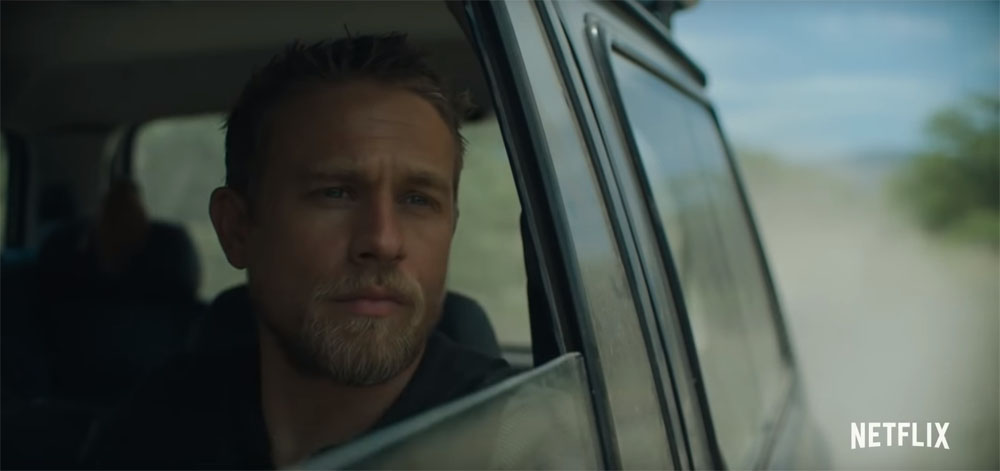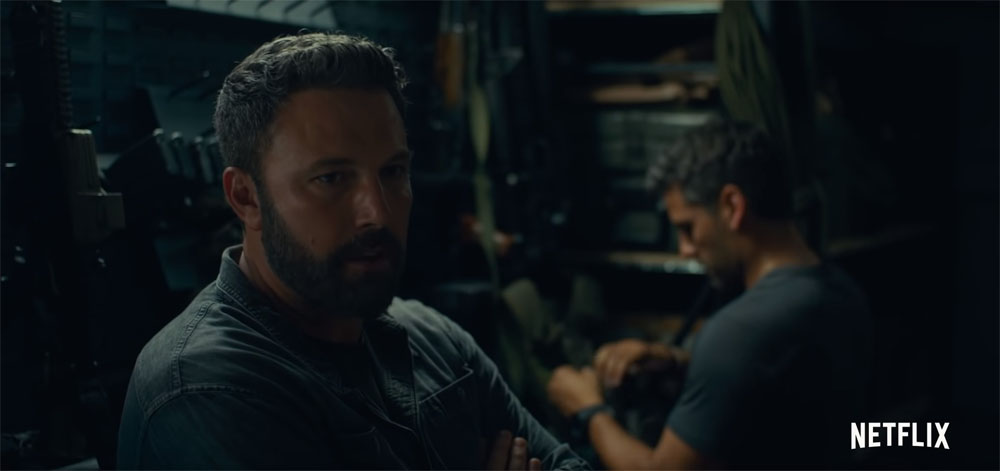 photos are screenshots from YouTube trailer by Netflix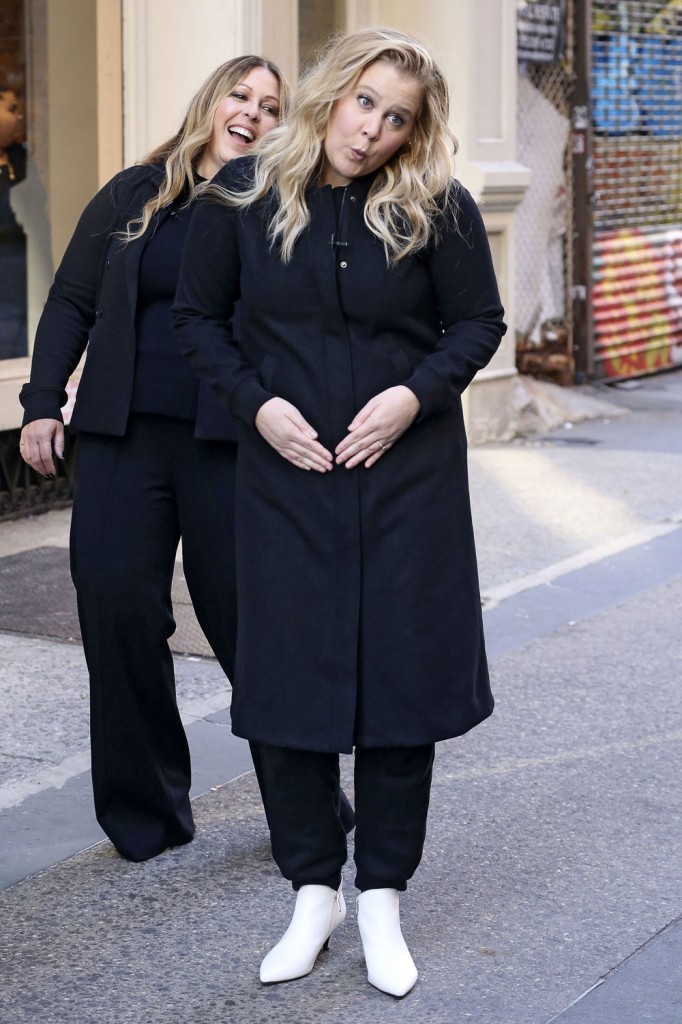 I'm one of those people who gets sick to my stomach when I see someone else getting sick. If it's in a movie and is obviously fake (e.g. that awesome Elijah Wood movie I Don't Feel At Home In This World Anymore) it doesn't bother me like a real video or worse, someone in person doing it. If I can smell it I might have to throw up too. So I got kind of pukey after seeing Amy Schumer's latest vomiting video and I'm still making that disgusted face grimace frown. If I wasn't writing about this I wouldn't have watched the video, where Amy brings us into a public bathroom when she does the deed. I'm posting it here because what the hell plus I want to spread the disgust, like that video from The Ring. Amy is in her second trimester of pregnancy and had to be hospitalized briefly about a month ago for hyperemesis, which is severe nausea in pregnancy and can be serious. She had to postpone some standup dates due to that, but she's also gone through with many, like the one she did an hour and a half after recording this video.
This isn't even the first video Amy has posted where she's throwing up. On November 28, Amy posted a video where she's getting sick into a cup in the passenger seat of a car. That one was shot by a documentarian who is filming her for an upcoming special. She wrote that it was her response to racist Cindy Hyde-Smith winning her runoff victory in Mississippi so props for that. After that incident Amy went on to perform that night, but then she took time to rest and canceled some dates. She's back at it now though despite the fact that she's still getting sick.
When I was pregnant I only got sick the first trimester. I memorably threw up a little on the street when walking home after a romantic Valentine's Day dinner. It must suck to be sick like that throughout your entire pregnancy, I can't imagine what that's like. It's bad enough to deal with the acid reflux, the water retention, having to pee all the time and not being able to get comfortable when you're trying to sleep.
As for whether this is disgusting, yes it is. However a lot of women can relate, she's showing the reality of some pregnancies and I'm giving Amy a pass. She's trying to show fans who paid for tickets how bad she feels and yet she's still putting on shows. Plus she's probably one of those people who can watch other people throw up and not feel anything. I would say I envy those people because I wish I was like that, but I suspect they're just cold-hearted. (Don't @me I'm only stirring up sh-t.)
Also Amy is doing a clothing line for women of all sizes, it's called Le Cloud and launches at Saks Off Fifth in a few days. (Not an ad, I'm just giving specifics. Some of these photos are from an ad she shot for it at the end of October.) Unlike other celebrity clothing lines Amy does seem committed to providing options for all women, and not just doing it for marketing purposes. They have solid dark color basics and I would wear the clothing. I try to mix it up but I usually end up wearing black and grey separates.
How cute is Amy with her dad?

Jana Kramer is an actress, country singer and podcaster who married her third husband even after he cheated on her. I'm sorry for opening with that but she told everyone about it and that's what I remember about her. That's her brand. She's good at selectively responding to trolls and telling people her business when it gets her headlines. She was also on One Tree Hill, but I didn't watch that show so I only know her for oversharing. (I just looked over our archives on her and she went through some truly horrific times with an abusive ex, which was brave of her to share. However she also defended going to Seaworld after they gave her a sponcon so the verdict is still out on her.)
Jana had the top spot on People's site for a while over the weekend. She posted a shot of half her belly and defended herself from people complaining that she'd snapped back quickly after having her second baby. Jana and her husband, former football pro Mike Caussin, welcomed their second baby, son Jace Joseph, on November 29. The also have a daughter together, Jolie Rae, who turns three in January. Jana posted the photo above to Instagram a little over a week after she gave birth. She wrote that she was going back to podcasting with Mike. They look so cute in matching denim and hoodies, right? I guess some people complained that she looked too good so soon after giving birth so she responded with this message:
Celebrities know that when they respond to trolls they'll get coverage for it. That's one of the ways Jana shot to fame a couple of years ago and she's still using that tactic. To her credit, she does this somewhat sparingly. Also she just had a baby and is likely sleep deprived and emotional. How did it become a thing to criticize women for looking too good after having a baby? I shouldn't think too hard about this because trolls are going to troll. I didn't realize how much of a problem it was on Instagram too until I tagged some stories about Michelle Obama. I just block and delete deplorables, because no one is going to talk about me if I defend my stance as a decent human being who likes the Obamas.
Anyway I like that Jana's response was to say she doesn't look as amazing as people criticized her for, but that she's not going to post her full stomach to give them more fuel anyway. Those "women need to support each other!" sentiments can be so trite though. I agree in theory but in principle you never know who people are online.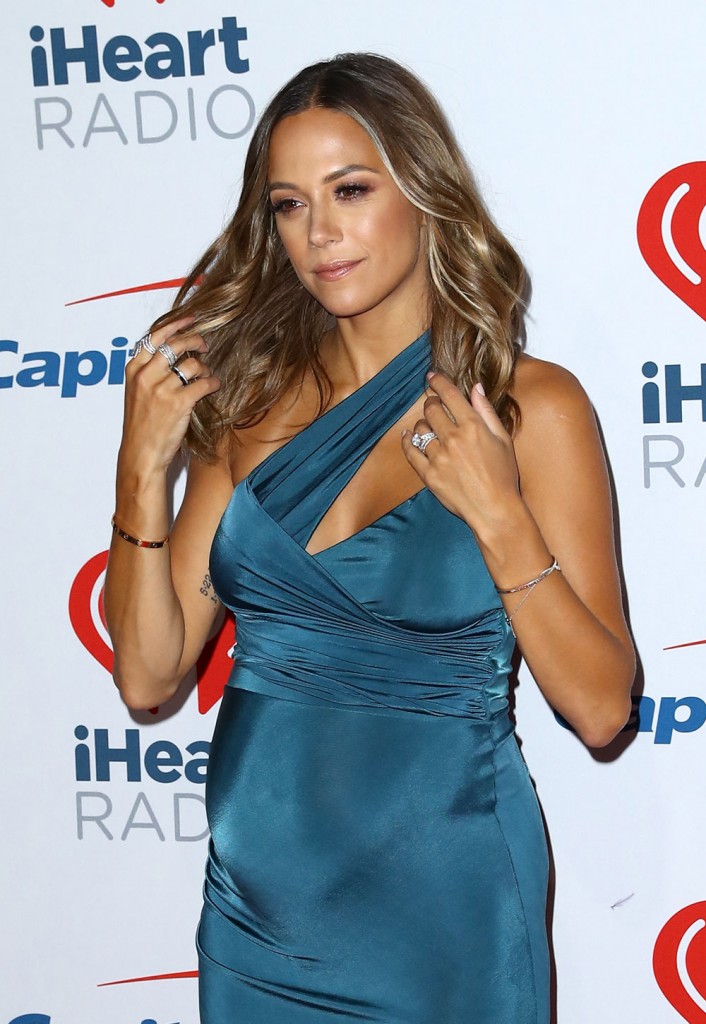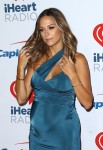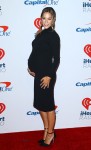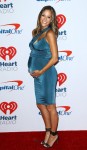 photos credit: WENN, Getty and via Instagram/Jana Kramer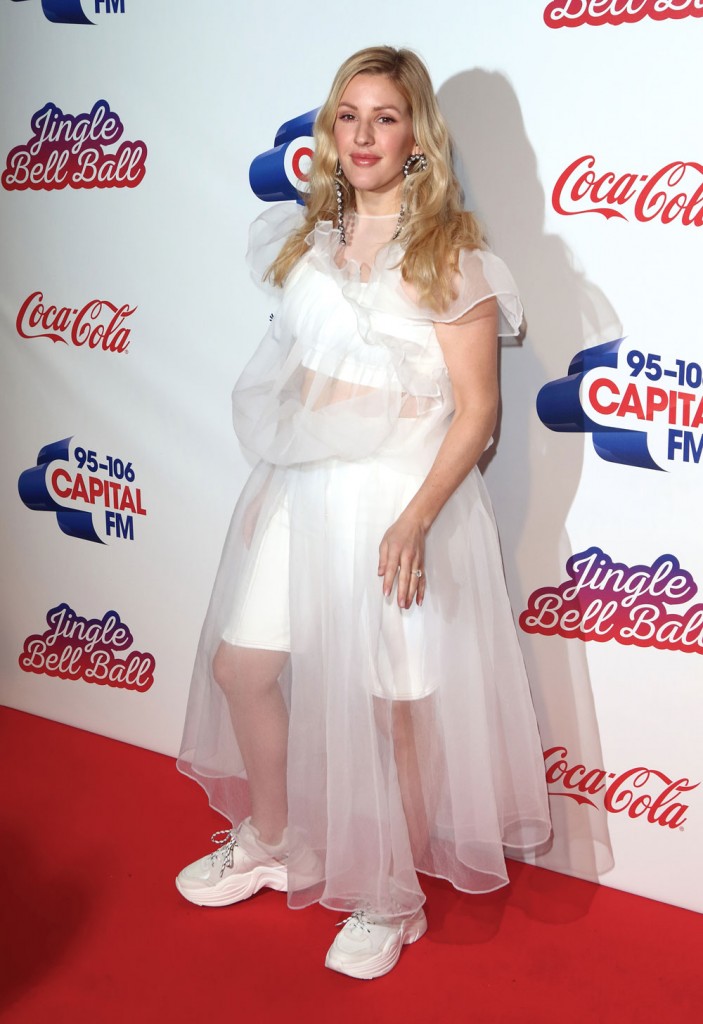 Can you imagine if it was a key part of your job to show up to events looking ridiculous so that people would talk about you? There are several singers who do this regularly, and at least three of them were at the Capital FM Jingle Bell Ball in London over the weekend. (There were some more British stars there who also probably use this tactic, but I didn't recognize them.) Here's Ellie Goulding, in what looks like a perfectly acceptable workout or performance outfit (white crop top, white high waist shorts) with a sheer ruffled nightgown over it. Look at her expression it's like she's saying "I know how this looks. Whatever, I'm comfortable." I appreciate her bemused approach. Plus those platform sneakers and giant rhinestone earrings are a nice touch. Ellie is sporting an impressive rock on her hand. I forgot/didn't care that she's engaged to an art dealer who works for Sothebys. I wonder what kind of wedding dress she'll wear and if she'll go traditional or outrageous.
Speaking of outrageous, here's Rita Ora, who once used to look as out of place as Ellie but is now kind of owning it. At some recent point Rita transitioned from fug as hell to way overdressed for events. (I should say she vacillates from fug to overdressed because she still dresses fug often.) Rita is wearing Moschino, which I know because this is the very look that Kendall Jenner modeled on the runway this fall. I would wear the hell out of those tights, but I would wear them with a plain outfit and let the tights do the talking. I would love to see Rita out with Andrew Garfield. They're maybe a thing now.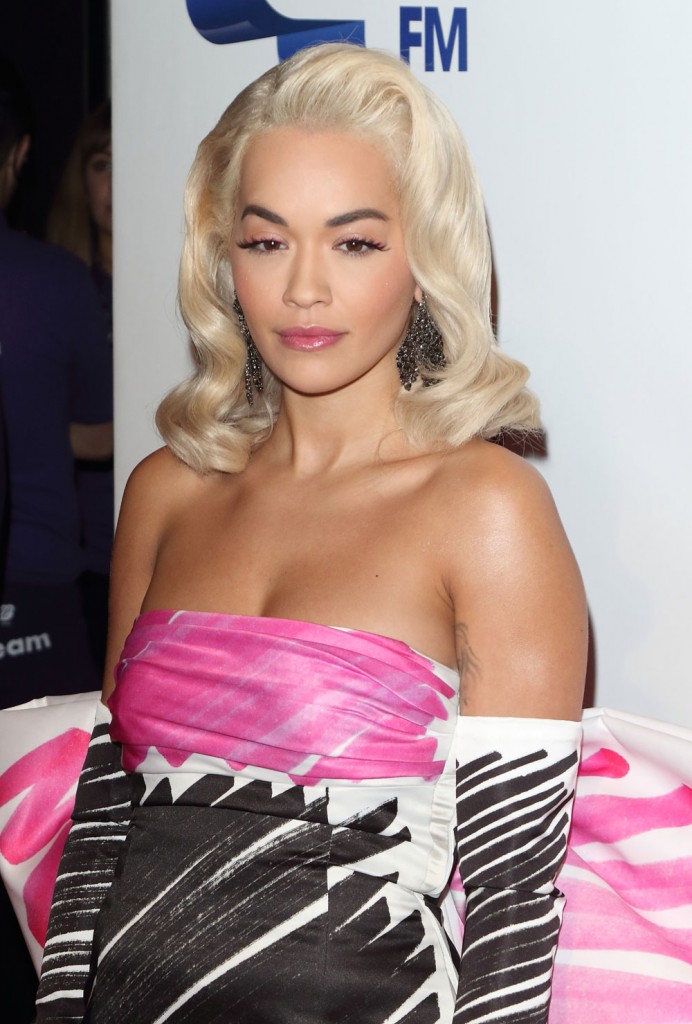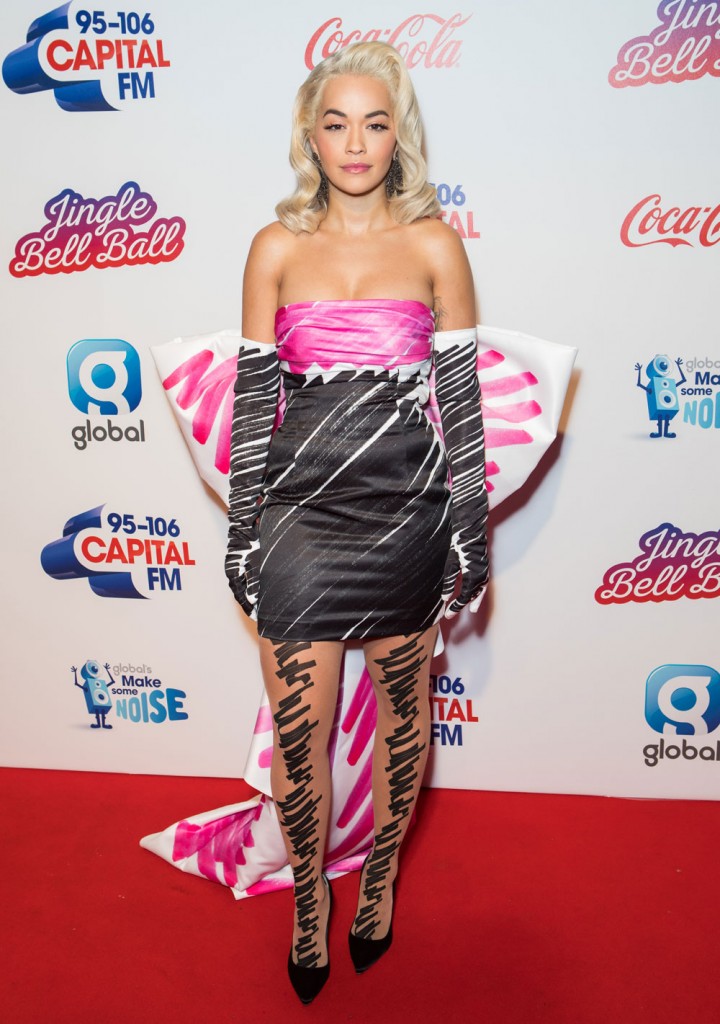 Halsey was there, and in terms of looking bad she usually phones it in, like she's half-assing the fuggery while Rita is the queen. Halsey wore her best silver Sandy from Grease pants along with an artfully half open half-tucked in shirt with her bra showing. She really needed to button that shirt one button off to complete the look. That star shirt is really cute though, I would wear that. Her hair is so choppy and uneven it looks like one of those first grade haircuts given by an overtired mom but that's as deliberate as her hanging shirt. Somehow she still looks gorgeous. How does she do that?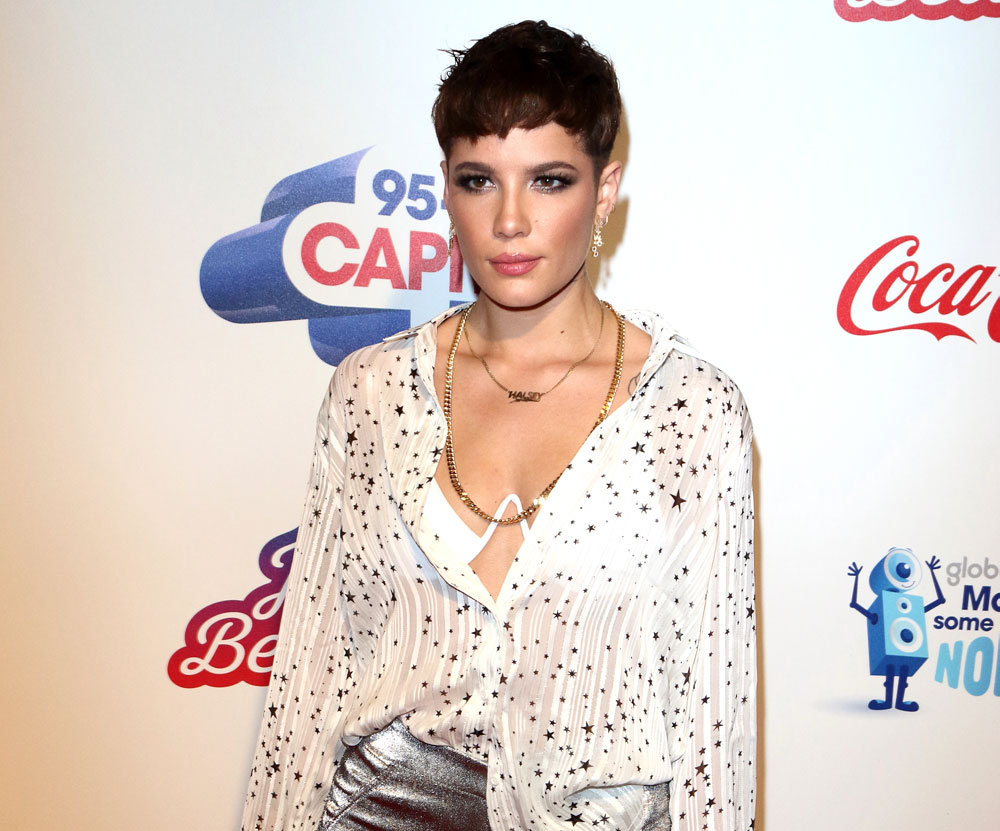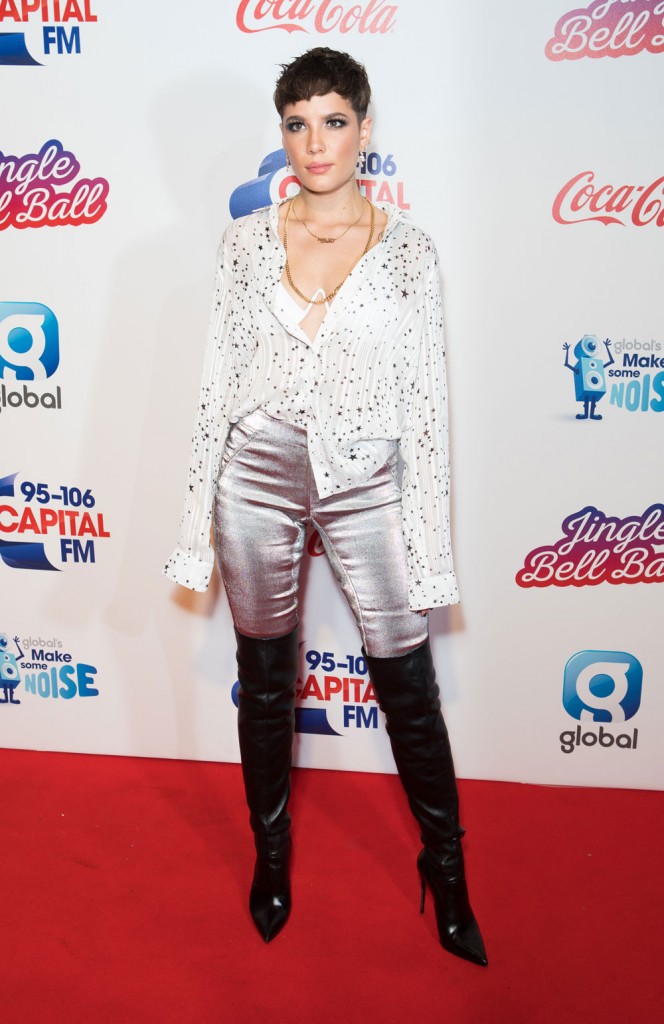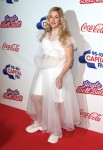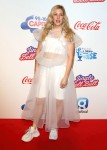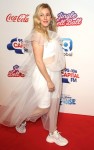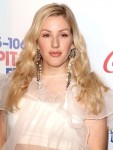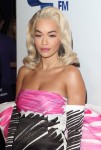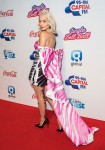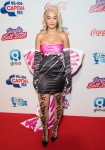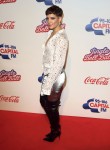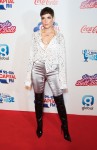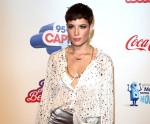 photos credit: WENN
Celebitchy's RSS Feed