Celebitchy
This user hasn't shared any profile information
Home page: http://www.celebitchy.com
Posts by Celebitchy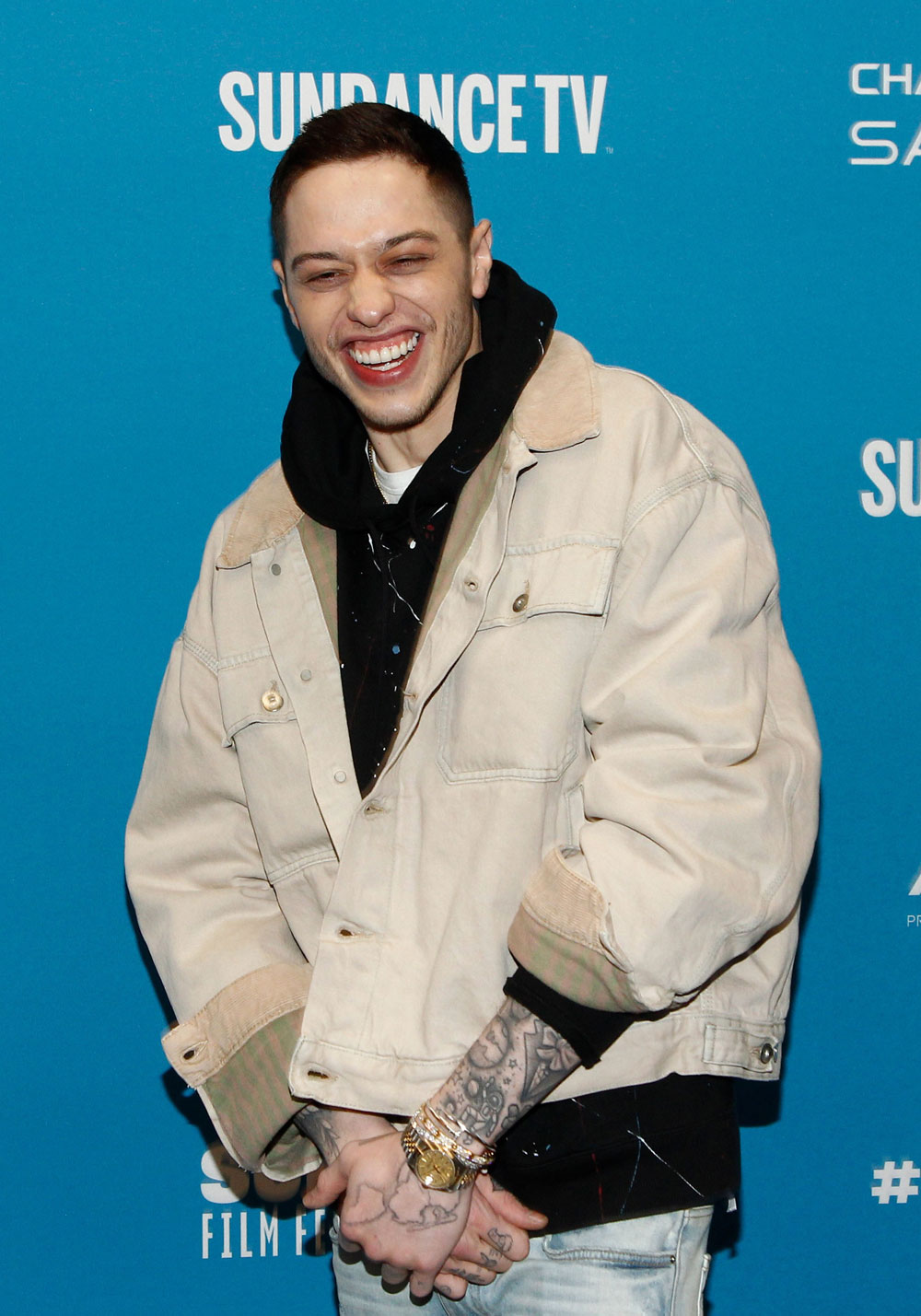 Pete Davidson was on The Tonight Show last week, the last time he was on that show was when he was engaged to Ariana Grande. That wasn't that long ago in the scheme of things. I got the impression that he's broken up with Kate Beckinsale, or that it was never more than a hookup in the first place, because he made a reference to being lonely. He also said that he lives in the basement of a house he bought with his mom. That was the second story he told after the one about how he accidentally treated Kanye West and Kim Kardashian to a VIP dinner at Nobu. He was there to promote Mortal Kombat 11 and he did a decent job at talking up that game.
On his expensive dinner with Kimye, Timothee Chalamet and Kid Cudi
It was Cudi's birthday he was like 'Hey let's go to Nobu.' I got there early so I could give them my card [so I could treat]. I thought it was just us three. Everyone was skinny. Then Timothee Chalamet shows up. Also skinny. No problem. Then Cudi goes 'Hey, Kim and Kanye might drop by.' They come by, we're outside. Then Kanye goes 'Let's get the special room, in the back.' I text my touring agent 'Yo, you've got to book more shows.'

Kanye goes 'I want that stuff that's not even on the menu. That crazy stuff.' It was fine. It actually wasn't as bad as you would think. It's not like it's Applebees. It's Nobu which is like 77 Applebeeses.

"I heard you're building an arcade at your house"
So I live with my mom. We bought a house together but nobody believes that. So I live with my mom kinda. I have like a basement that's mine. But that's like an apartment so I live underneath her. So I'm getting a little arcade set up down there. Trying to make it mine.
[From The Tonight Show]
Ok Pete was funny, I cracked up a few times, and I see how he scores women. I also see how it only lasts a few months too. I mean he does live with his mom. There's no shame in that! I've lived with my parents as an adult too and it was wonderful. It was relaxing not having to take care of everything myself. I miss them a lot as they moved out of my town to a retirement community. (I didn't live with them for more than a few months!) I don't know if I'd talk about it on national TV but I'm writing about it so maybe I would. Plus Pete has celebrity connections and he knows it so maybe that coupled with how funny he is balances it out for some women.
Ooh here he is at the premiere of The Dirt on Netflix. It's the story of Motley Crue and Pete plays a record executive. That movie is crazy good. I'm sure they embellish so much of it, but they actually admit during the movie when they play too fast and loose with the truth. It's also a little hard to take in parts, but I would recommend it.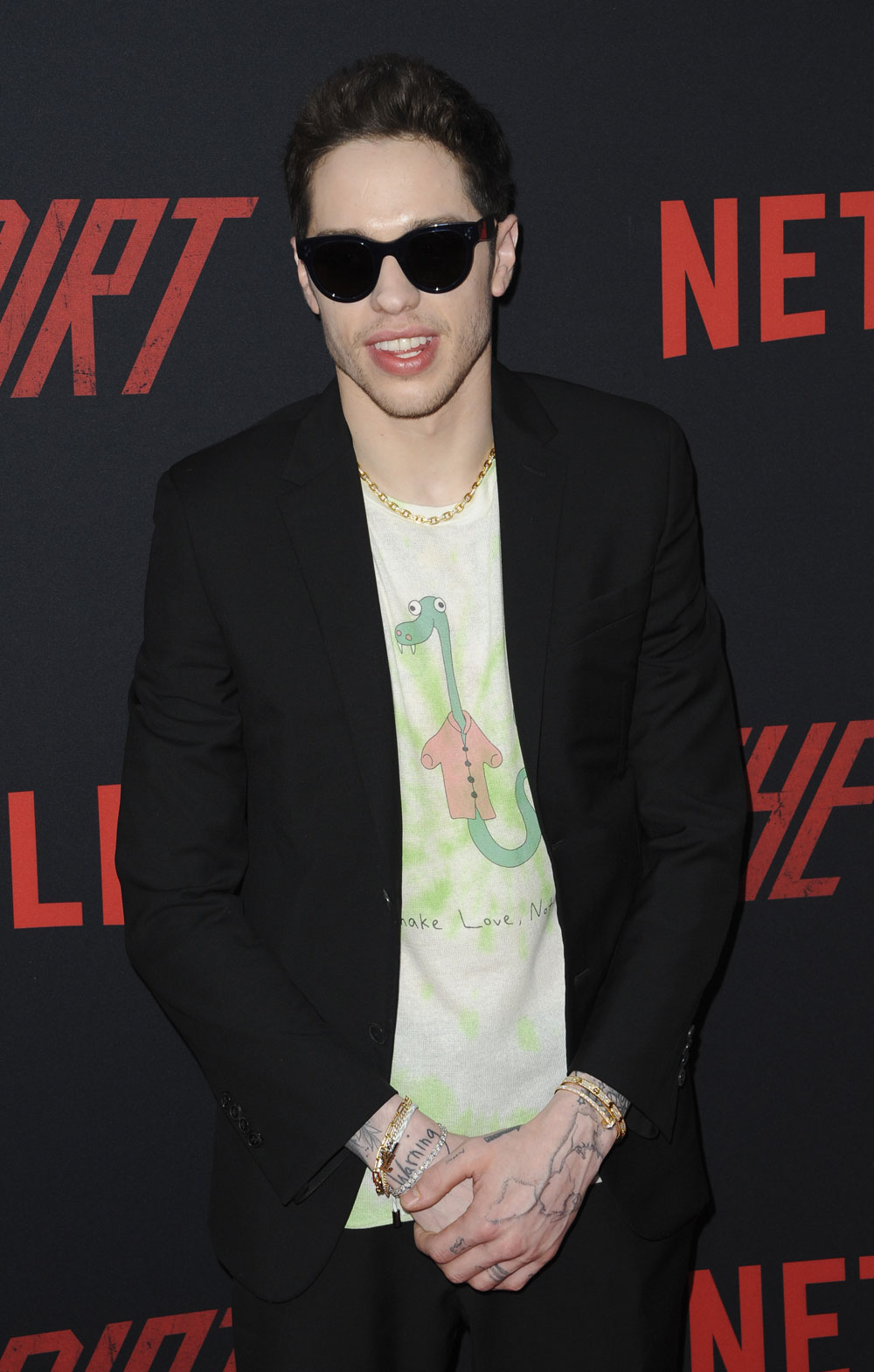 Here's the interview: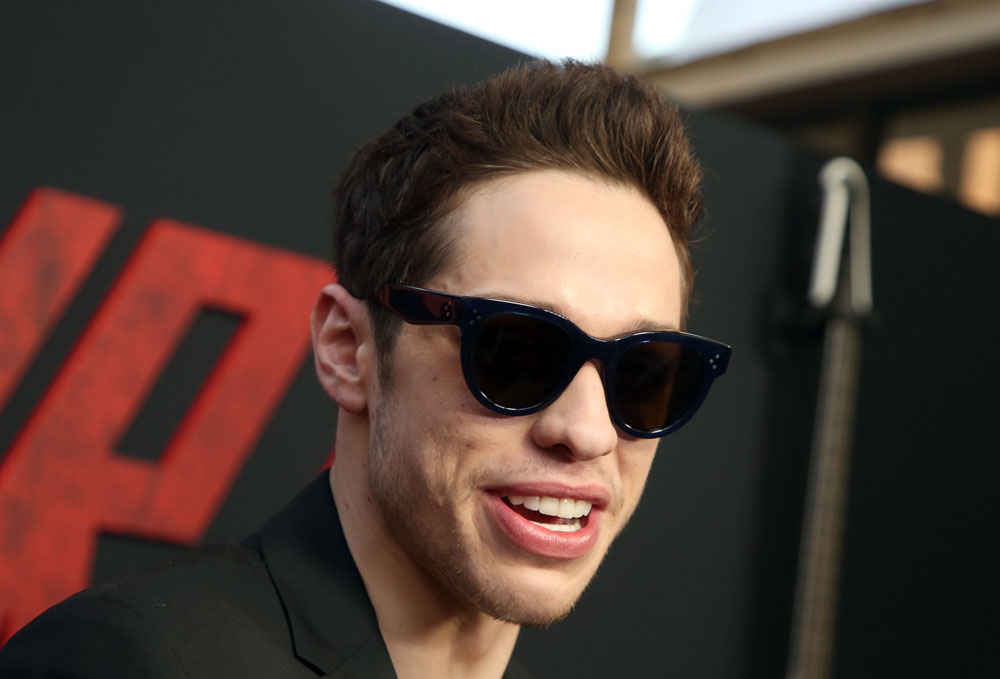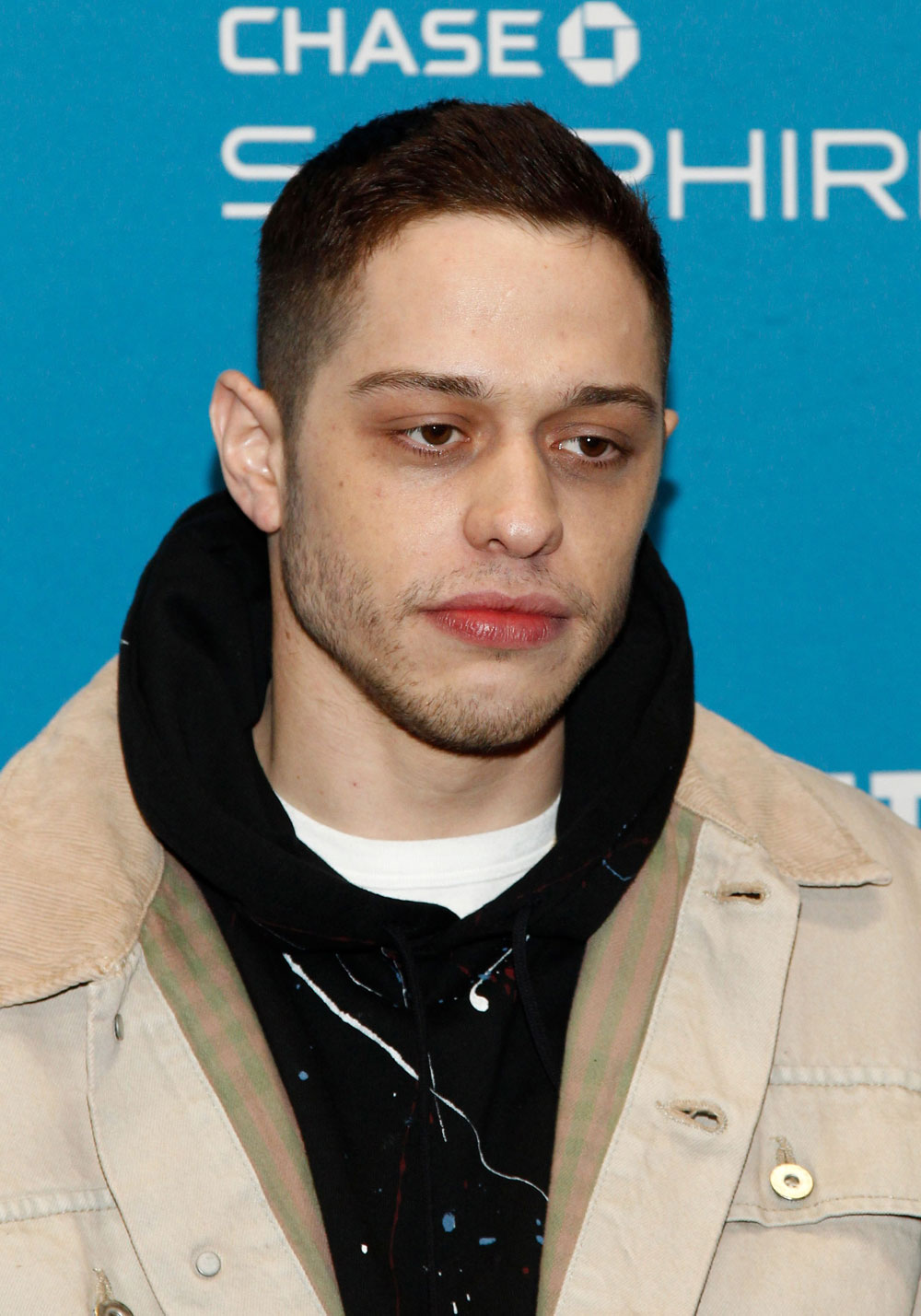 photos credit: Avalon.red and WENN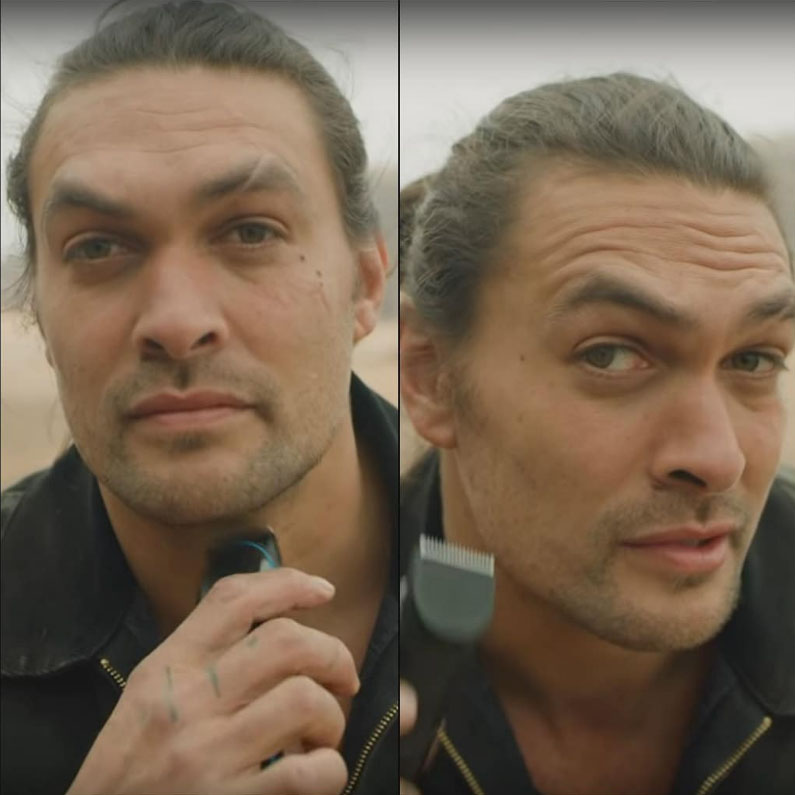 In this week's Gossip with Celebitchy podcast we talked about how awesome Game of Thrones is and how cinematic, epic and yet funny it can be. This is a spoiler free talk after I watched the premiere of season eight, which was the first time I've seen an episode in five years! I get why everyone loves it as there's so much to unpack and it's so entertaining. We also talked about Lori Loughlin continuing to play the clueless white privileged victim with her various leaks to the press and her cover of People Magazine. It really looks like she's throwing her husband Mossimo Giannulli under the bus and like they're all about to turn on each other. In royal news we discuss the wait for Meghan to give birth and the maybe-fake story that she's planning to hire an American nanny and/or a male nanny. We also talk about the weird Vanity Fair story about William working out with the mums from Prince George's school after the morning drop off. You can listen below!
We also discuss Kim Kardashian studying for the bar and how she's getting criticism for it. We think she just may pass, even if it's not the first time. We also make fun of her bland house and ridiculous bathroom especially the concrete sinks with the tiny slit which Kanye designed. Finally we talk about Jason Momoa shaving his beard and whether we like him better shaved. There was some debate about just how to pronounce his name and it turns out neither of us was right! I talked to four of my friends at a party and we all agreed that we wouldn't kick him out of bed either way. Most of us liked him better shaved. (Sorry Rebecca!)
Our user feedback was from Just Mooya on Twitter and Dog Obsessed Girl, who sent us a photo of her beautiful coonhound with a golden retriever puppy friend.
Our comments of the week were from Marged Barge on the post about Will's wandering scepter, Oh no on the story about Jana Kramer's husband's wandering scepter and Chef Grace on Lori Loughlin's idiocy.
You can listen above! We're on Spotify, iTunes, Stitcher, Google Play Music, YouTube, Castbox and Google Podcasts. Please rate and review as it helps us grow. If you'd like to get in touch with questions or feedback you can leave a voicemail or text us 434-218-3219. We're also on Instagram, Facebook and Twitter. You can email us at info-at-celebitchy.com or leave a comment here.
Here's Kim explaining the ridiculous sinks in her bathroom:

Will's 👏🏽 wand 👏🏽 er 👏🏽 ing 👏🏽 scep 👏🏽 ter 👏🏽

😂

I'm deceased 💀 https://t.co/qlOY7EFZQh

— LaUnicaAngelina (@launicaangelina) April 17, 2019
Loved this week's ep. 1st. Warm Bodies is delightful. 2nd. even w/heads together it was Harry who did all the hard stuff, he put himself out there and talked about his own mental health, before that it was just a lot of general stuff. Happy for him that he's doing his thing.

— Lyanna Mormont Stan (@just_Mooya) April 17, 2019
Thanks Dog Obsessed Girl for this gorgeous photo! She wrote "My friend's Golden Retriever puppy Mia with my Coonhound Atticus. Smiles for The Celebitchy Crew."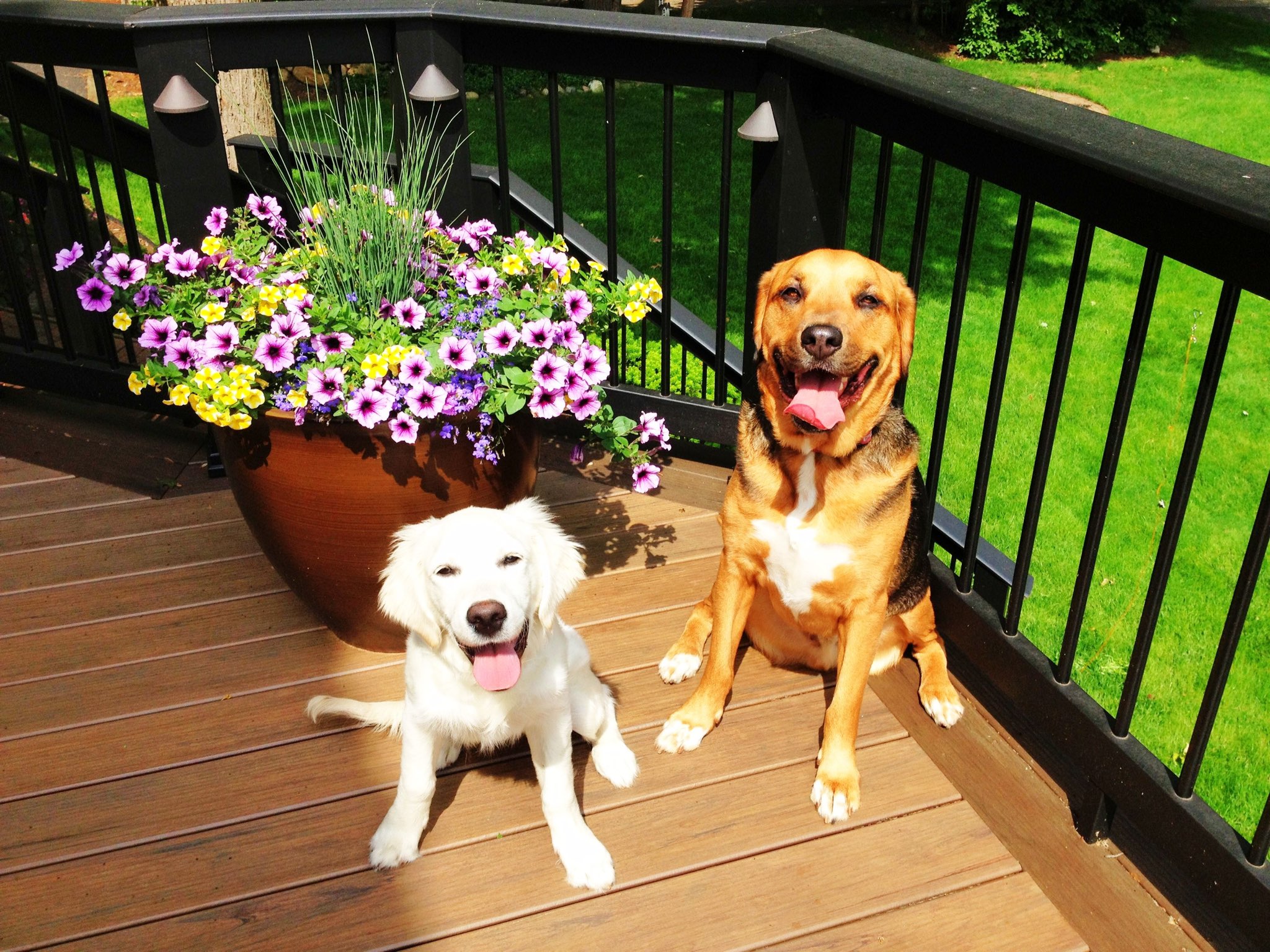 Here's a 30 second preview!
Photos credit: People, Vogue, WENN and Avalon.red
Embed from Getty Images
Oprah Winfrey was on The Daily Show with Trevor Noah, which I just added to my list of interview bookmarks after seeing David Oyelowo's awesome interview. Seriously watch that if you haven't already, he's hilarious. Oprah is getting some headlines for explaining in a between the scenes segment that she bought an avocado orchard because the price of avocados was so high. I found it more interesting that Oprah opened with the story she most often hears from fans, that they were latchkey kids and watched her show so much after school that they felt like she raised them. The way she explained it, it's kind of predictable the way that people fan over her. Oprah is promoting her new book The Path Made Clear: Discovering Your Life's Direction and Purpose.
On if she ever gets used to how people respond to her
Actually I love these moments. This happens to me quite often. I'll run into someone who says 'Oh my God, you don't know what this means.' I said 'Yeah, I do. You came home from school. You were a latchkey kid. You watched me at 4 o'clock. So I raised you right?' They're like 'Yes!'

So I feel rewarded by that. I did a good job raising people.

On if she ever misses her show
The only time I actually really missed it was 2016. I missed [talking to] the audience. The audience became my biggest focus group. I would not have been surprised by the election because I would have been talking to people from all states.

On her personal philosophy and finding your path
Being raised by a strong grandmother who taught me to read [with The Bible] … I got myself out of kindergarten the first day. There's always something greater than you. No matter what you are going to be alright. That should be your mantra. Look at wherever you come from. Things are always working out for you. When you have faith you know that things always will.

You need to surround yourself from people who are going to inspire and lift you up, who are going to give you energy and not take energy away from you.

On the most common characteristic of success
People get to where they want to go because they know where they want to go. Most people don't know where they want to go. The most important question you can ever ask yourself is 'What do I really want?' Have every choice you make move yourself in the direction of what you say your vision is. The forces of life rise up to meet you. As soon as you get clear, [life] clears up. Everybody is looking for the path that allows you to come home to yourself.

On if she's running for President
You don't even want that to happen. I have such a beautiful life. Why would I want to put myself in that?
[From The Daily Show]
I hope Oprah doesn't preempt everyone's stories like that! All she has to do is say "It's so nice to hear that, I really appreciate it" and then do a side hug and maybe a selfie and be on her Oprah way. Don't go dashing people's hopes Oprah! I'm sure she's super nice about it though and still makes people feel so lucky to have met her. People remember their interactions with celebrities forever. I'm not saying that they have to give us plebes a ton of time or accept rude interruptions, just maybe be fake nice for a minute. Oprah is genuinely kind so that probably comes through regardless.
As for her life advice, that was deep and I'm going to read her book once it's available at my local library. She also talked about her mental health project with Prince Harry and said he's such a great and involved partner. Plus she said she got a lot of hate for the Finding Neverland coverage, but that she wouldn't change it and she never doubted the victims. You can watch Oprah's interview below.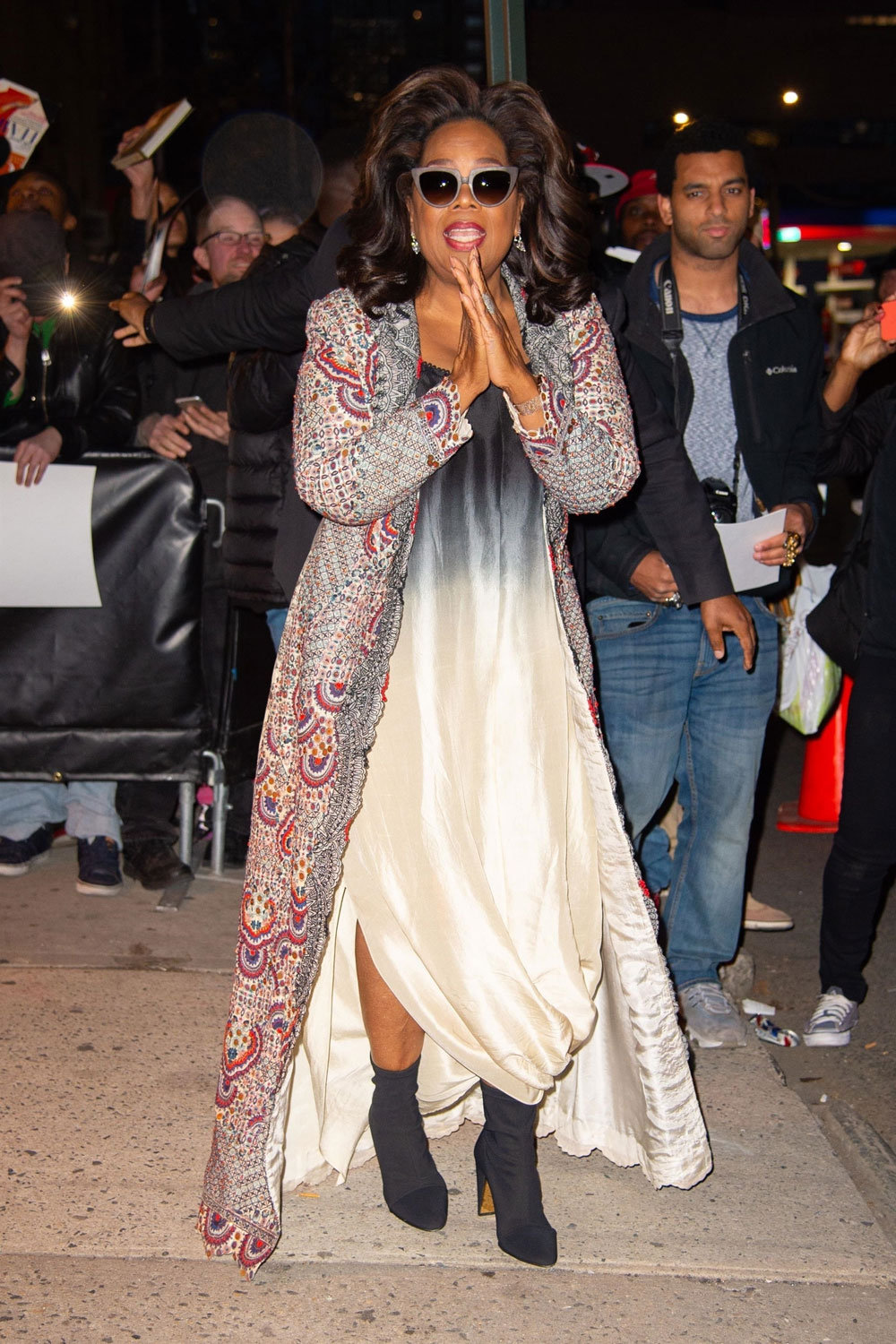 photos credit: Getty and Backgrid
Celebitchy's RSS Feed